1975
When BeBe's husband, Nicholas Nixon, was bored at his wife's family dinner, he decided to take matters into his own hands. He asked his spouse and her three sisters to pose in the garden for him to snap some pictures. But that was just the beginning.
1976
The sisters happily obliged to pose for Nixon, appeasing his boredom. They stood side by side and gave a natural pose while Nicholas prepared the settings on his camera. The picture turned out great, looking professional and chic in traditional black and white. The brown sisters and Nixon were all pleased with the result and had the idea to take the same picture, once a year every year. Everything would stay the same from the order to the filter. Picture number one was dated 1975.
1977
One integral aspect of the photo that changed was the time. In the earlier years, not much had changed physically about the sisters, the photos of the later years were perhaps the ones that were the most revealing. However, the changing of time comes the changing of trends, seen through the sisters' fashion sense which they evidently kept up to date with. From the mid 70's until 2014, style had changed dramatically and the sisters were able to portray this through their annual, single photo.
1978
Although it was not intended to, Nicholas's creative and inspired idea created a buzz around the world and also turned the heads of some prominent artistic institutions. Nixon landed a leading position in New York's Museum of Modern Art in an exhibition named "Nicholas Nixon: Forty Years of the Brown Sisters." However, the first photo taken in 1974 was the one that the photographer was dissatisfied with and opted not to include. It wasn't until 2014 that he made some revelations about his up and coming piece.
1979
Nixon explained in his interview with The Guardian  "The series grew out of boredom." He continued in adding "We'd go down to visit [my wife] BeBe's parents on weekends. It was kind of boring, a lot of socializing, we were expected to show up for dinner every day… Out of a friendly desperation, I said: 'Let's take a picture.'" While there was no intention for the photos from the outset, Heather was 23, Mimi, 15, BeBe, 25, and Laurie, 21, they realized that it perfectly depicted the inevitable aging process.
1980
The exhibit at the MOMA details many aspects of the photo's but perhaps amongst the most important is how they decided to make it annual. A caption read, "It was after this second successful picture that the group agreed to gather annually for a portrait and settled on the series' two constants: the sisters would always appear in the same order—from left to right, Heather, Mimi, BeBe, and Laurie — and they would jointly agree on a single image to represent a given year."
1981
The picture which started it all portrayed the sisters as free spirits, enjoying nature in the outdoors but no one expected it to transform into an exhibition shown at one of the most famous art galleries in the world. The project soon became Nixon's most popular and memorable and gave him a niche in his photography. He said that the sisters "seemed okay with it" when he came up with the idea, oblivious to what was about to happen. However, in his admissions, he kept one thing quiet.
1982
When the collection of photos began to come together, Nixon made sure to hide the true identities of his subjects. Nixon wanted to keep the project entirely professional and allow people to separate it from his personal life. The intention to keep the sisters simply a face stemmed from the concept to allow the viewer to focus solely on the artistic value in the photos, rather than who they were and why these four women kept being photographed. Admirers were mesmerized by their intense looks.
1983
It was widely known that Nicholas Nixon had two children with his wife BeBe, one of the women in the photos, but the rest of the sisters' private lives were completely unknown. As humans, there is a constant desire to gain insights into the background and personal lives of individuals, and in particular with these photos, people wanted to know who they were. Looking at the photos, viewers felt a sense of empathy, as if they have grown up with these women, yet know nothing besides their faces.
1984
Many can postulate why they are in the photos, what they do with their lives and what they are thinking in every photo, but to guess is all one can do. The sisters gave no information away, and their lives were nothing but a mystery. Perhaps that is one of the reasons the exhibition was so popular. Admirers are forced to make assumptions about the women. Nixon went so far to explain that the false feeling of familiarity is one of the most poignant parts of the photos.
1985
Nixon observantly stated that "We are all aware of time passing and us not being aware of it while it's passing." He continued "Seeing the sisters, for a lot of people, gives them a reliable marker that a year has passed." In some years, their relationship and bond appeared closer than others with 1985 incorporating more physical touch than previous years. Followers of the photos interpreted this as their relationships becoming stronger as they grew older.
1986
With every year, a slight change to each picture made fans that much more eager to view it. The photo in 1986 was alternate as this was one of the first times the Brown sisters displayed more than a straight, serious facial expression. The creeping smile on each of their faces can be interpreted to believe they were in joyous moods or that the photographer, Nixon, had perhaps done something to provoke a smile. It was a welcome change to their distinctive somber expressions.
1987
In Nixon's interview, he gave further information into the visionary idea to capture these moments. He said, "It didn't really get serious until the next year [1975], the year of Laurie—the woman on the right's—college graduation." It was at this exact moment that Nixon recalled his last picture of the four sisters, saying "And that's when I took the second one, and kind of on a whim, said let's do it in the same order." It continued after that.
1988
Nixon was incredibly eager to get the project rolling once his idea had truly come to fruition. The Brown sisters were on board, but none of them could have imagined that one photo would have transformed into such a spectacle. Nixon said, "So it was having two pictures in my hand, and the year space between them that gave me the idea that it would be really interesting to do it forever. And so I asked them if we could. And they all laughed at me and said sure."
1989
One of the most interesting aspects of the photos was watching the Brown sisters Heather, Mimi, BeBe and Laurie grow up in the photos. Not only was their age seen through their faces, but it was also shown through their changing fashion. The sisters would regularly meet up with one another, so they didn't notice changes in real time, they only observed them through the photos each year. However, no one expected the artistry to last so many years.
1990
Many even went so far to comment on how the project had lasted, with Nixon being in on the joke. He said "We joke about it. But everybody knows that certainly, my intention would be that we would go on forever no matter what." Nicholas did consider whether to make a few alterations, "To just take three, and then two, and then one. The joke question is what happens if I go in the middle. I think we'll figure that out when the time comes."
1991
In 1991, 16 years after their first photo was taken, the sisters were beginning to show signs of aging. While their personal lives remained a mystery, for the most part, only BeBe was known to have children and this clearly took its toll on her physical appearance. Nevertheless, many agreed that the sisters had aged exceptionally well. Maybe it was down to the black and white nature of the photos, or it was just their genes, but there was something sad about this photo…
1992
Going through the years, people have their ups and downs, and the sisters were no different. In 1991 they presented sad expressions while 1992 brought them back up again and they looked happy and at ease. The bonds between the sisters were also more obvious as Heather and Mimi held hands while Laurie remained more reserved and kept one hand in her pocket and the other clenched away from BeBe. Perhaps Laurie was becoming jealous of her other sisters' close relationship.
1993
The time of the year the photo was taken was supposedly summer, but their fashion in 1993 showed that their location was not a warm one. Perhaps they had decided to travel together and take their annual photo in a different climate, or it could have just been a colder summer. Either way, the black and white filter on the photo did not give too much away, other than the sky looking darker than usual. The sisters looked to be in high spirits.
1994
What was so refreshing about the images of the sisters was that the photos never looked contrived or overdone. They all appeared natural and styled in the clothes that they would wear day to day. Moreover, the lack of makeup was evident, and it made for a more interesting picture seeing the crows feet lines and bags under their eyes like normal women. BeBe Nixon said of the relaxed nature of the photo, "we just wear what we feel like wearing that day."
1995
Friends come and go, but family is forever. The loving relationship between the sisters was clear in this photo. Joining hands, smiling and gazing into the eyes of the viewer while keeping near to one another. Their loosened and wrinkled skin showed that they had been through a lot in their lives but through their sisterhood, they would always remain strong and together. The series of photos was just another piece which brought them together.
1996
Nixon's entire project was carried out using his sisters-in-law, but when asked if he would consider the experiment with his own family, he was unsure of how to respond. Nixon never had a chance to include his family as his parents never had any more children. Nixon missed out on the family dynamic of having siblings which perhaps made him more eager to have his wife and her sisters take part in the photography project. Nixon considered the Brown sisters his own siblings.
1997
Nixon's fondness for his family was noticed, and he said "Being an only child, it was really gratifying and lovely to be embraced by this family. There's still a groundwater of affection and support." It is also no surprise that the photos created a tighter bond between Nixon and the sisters and he noted, "I look back at these thirty-some pictures, and it's like they're of my sisters. I can feel myself getting old with them. And I'm part of them; they're part of my love."
1998
While Nicholas was known for his work with the Brown sisters, he was also widely recognized through his affiliation with black and white photos. Nixon's decision to portray landscapes and people in monochrome colors allows him to depict their facial expressions and details more vividly. His unexpected project with the Brown sisters has gone on for 40 years, making it one of the longest artistic projects to date. It may be hard to believe, but this was not Nixon's greatest accomplishment.
1999
It wasn't until 2006 that Nixon was contacted by the Museum of Modern Art and asked to exhibit his project in their highly acclaimed gallery. Moreover, the exhibition was then extended to feature in Modern Art Museum of Fort Worth in Texas and in 2010, an exhibition entitled 'Family Album.' Nixon's dedication to his artwork did not go unnoticed, and he was highly praised by respected establishments. He was awarded two Guggenheim Fellowships and three National Endowment for the Arts Fellowships.
2000
Throughout the years, the Brown sisters were obligated to agree on guidelines when it came to taking their annual photo. While the photo was relatively simple and organic, the sisters made sure to appear in the same order. This way, viewers would not get confused which sister they were looking at. Moreover, on Nixon's part, The Museum Of Modern Art noted: "also significant, and unchanging, is the fact that each portrait is made with an 8 × 10″ view camera on a tripod and is captured on a black-and-white film negative."
2001
When the portraits of the Brown sisters were put on display at the MOMA, the 40 images were altered accordingly to fit the space. The museum printed each photo at a larger size of 20 by 24 inches. Nixon was asked about his feelings about his leaving a legacy through his artwork, to which he modestly replied: "The world is infinitely more interesting than any of my opinions about it." Nicholas Nixon is one of the underrated talents, and his attitude should be respected and recognized.
2002
The project with the Brown sisters may have started out with the sisters being nothing more than a canvas, but their portraits have been much more revealing than originally imagined. Through the lens, the viewers were able to witness the changing relationships and closer bonds between the sisters. In addition, the only giveaways the sisters gave away about their personalities was through their appearance and clothing. Still, the viewers were not given many insights into their lives.
2003
As the years went on, the sisters seemed more at ease and comforting of one another. For example, Heather is seen in this picture, gently placing her hand on Mimi's head, as if to assure her that she would always have her sister looking over her. In contrast, the rest of the sisters look rather uneasy in this photo, as if something is affecting them. Perhaps the sisters dark clothing was intended to reflect their moods on this day.
2004
This photo, in 2004 is different to every other photo taken by the sisters. While the date of the photos could only really be seen through their style, this one gave a lot away. One can notice the cell phone sitting on the waistband of Heather's skirt. The Brown sisters were moving with the times, and this included the technological advancements that came within the 21st century. Up until this point, the sisters had never presented an interest in technology or new gadgets.
2005
While three of the sisters are looking directly at the camera in this photo, Laurie decided to break away from the rest of them and do something different. Her expression shows a sense of angst and one can only postulate whether something had bothered Laurie on the day the photo was taken. Heather, Mimi, and BeBe look comfortable with BeBe going so far to put her hand around Laurie, despite her uncomfortable nature. All siblings argue, and it could have been one of those days for Laurie.
2006
The sisters' style had clearly evolved in this photo. They decided to put away the gender-neutral style they previously presented in favor of outfits which show their femininity, soft nature and maturity. Moreover, Mimi looks to be showing more skin than usual with her confidence growing, allowing her to feel comfortable in her own skin. Interestingly, Laurie had once again been shown with the same uneasy facial expression, giving many viewers the impression that she was having a mentally challenging couple of years.
2007
After the previous year of expressing their femininity, the sisters went back to their original, laid back and natural style. The sisters actively avoided changing their appearance too much when shooting the series of photos to allow the viewers to really interpret and understand the difference in their faces throughout the decades. The concept surrounded the bonds between the sisters and to simply show how they aged together. Other factors of the photo were considered unimportant and not necessary.
2008
Mimi does not appear to be her usual self in this photo. She can be seen trying to hide behind BeBe, attempting to be in the shadows, rather than the forefront of the photograph. Mimi's appearance had probably changed more than her sisters. She had cut her hair short four years prior, giving her a more mature and serious look. In contrast, her sisters seem to be calm and collected and growing into their later years becoming very fond and caring of one another.
2009
Within a year, the sisters had made some obvious changes. Some of them look to have lost a lot of weight, making them appear older than they actually are. Age and looks can take its toll on people's lives and the Brown sisters are clearly no exception. Nevertheless, the sisters' wrinkles, loose skin, and skin discoloration all makes for an authentic picture. The one thing that wouldn't slowly decline with time was their sisterhood and family bond through the photos.
2010
While Heather, Mimi, and BeBe had the same facial expression for the majority of the photo series, Laurie was consistently the one to stand out. Year after year, Laurie would give an expression, of angst, sadness or stress and it looked to become a recurring theme. This year, by closing her eyes, Laurie almost looked as if she was in a better state. Perhaps she had found peace within herself and was finally in a good place of calmness and relief.
2011
While the sisters appeared close in every photo, there were some instances where some seemed to have deeper relationships and bonds than others. This photograph shows that Heather and Mimi's attention is elsewhere and they are gazing into the distance. On the other hand, BeBe and Laurie appear to be closer than ever, bringing their heads together and placing their arms around one another in an act of fondness. The four sisters all appeared to have different thoughts.
2012
2012 was a first for the sisters as they all appeared closer than ever. With their arms intertwined the sisters were embracing one another. They look as if they recognize how lucky they are to have each other and appreciate this bond that won't ever be broken. Friends come and go but family is forever, and the sisters look to be cherishing the time that they have together. In addition, Laurie looks to be content and involved with her sisters' love.
2013
Something else that can be noted throughout the 40 years was the quality of the pictures. Nixon may have been determined to use the same size and filter on each of the photos, but there were no guidelines stipulating which camera should be used. From the clear quality of the photos, Nixon's wife BeBe aged the most with her wrinkles and loose skin giving it away. The women all had very different experiences in life; it is no surprise that it is exemplified through their appearance.
2014
It had been a long 40 years and both the Brown sisters and Nicholas Nixon knew there had to be an end to the project. They believed they should end the series on a high note and although it was expected that their fans would be somber sad about the news, they still appreciated it. Four decades worth of photos looked to be the perfect end to an exceptional display, and the sisters could look back in awe and wonder and admire how they were the stars of such a wonderful exhibition.
35 People Who Had Unique Ideas and Actually Made Them Happen
Five Star View
This genius restaurant came up with the coolest idea in order to enhance the dining experience for its customers. Basically, all it did was install this angled mirror, which allows customers to watch what the chefs are making for them and the skills they are using in the process. While it's unclear exactly how the chefs feel about this, there is no denying that this feature must be entertaining for whoever's sitting at the bar. It's definitely cheaper than doing the same thing with TVs.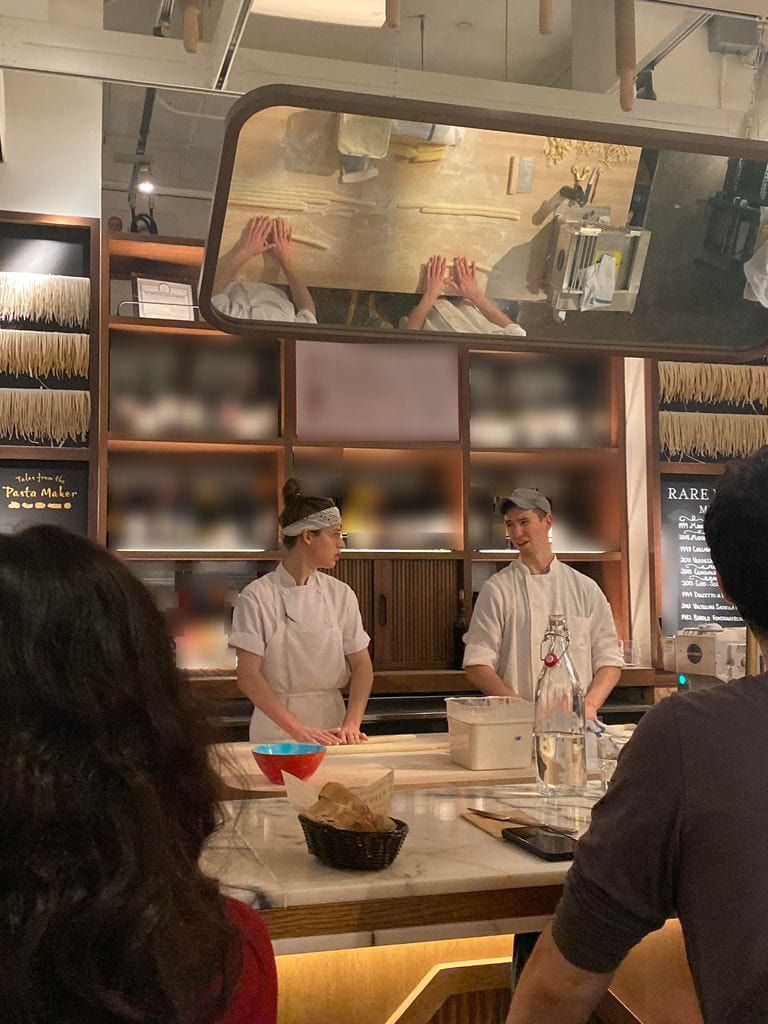 Real-Life Transformers
Let's face it, most automobile retailers are going to use standard tables for where managers and employees can conduct their business on. However, it seems like this luxury car dealership does things a little differently. The designers of this branch came up with a pretty cool idea, re-purposing an old Rolls Royce into a dealership's reception desk. Even if it might not be a Rolls Royce dealership, there is certainly something inspirational about it. At the very least, it's a beautiful homage.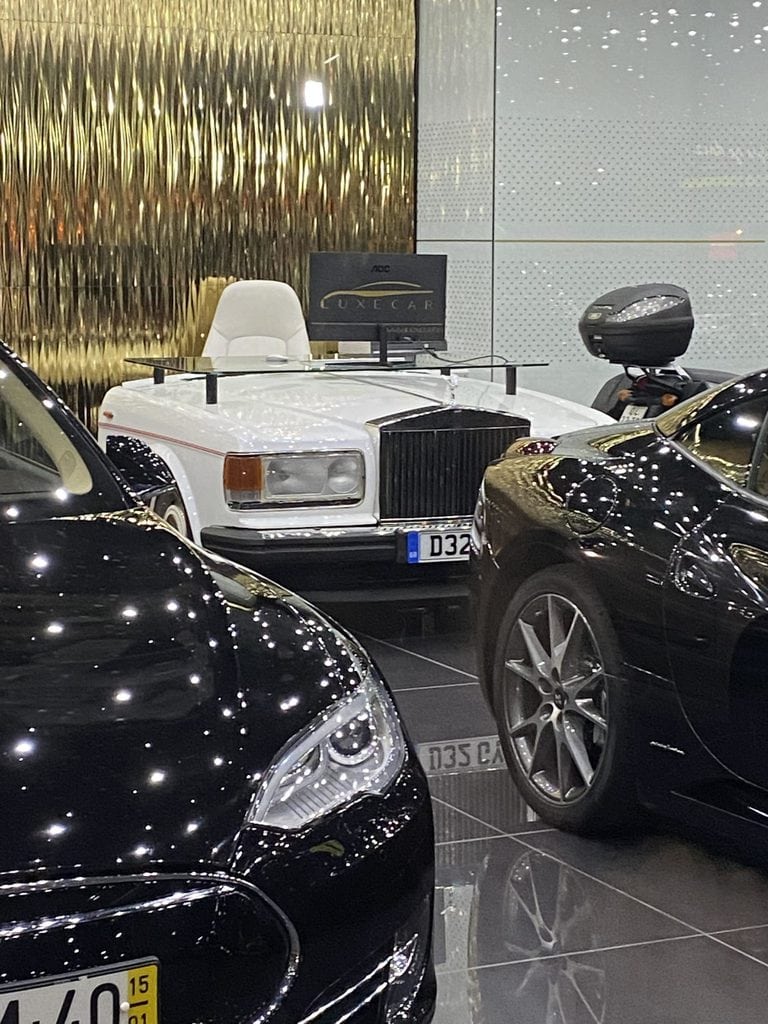 A Pocket for Everything
It sure does get annoying having to cram all of your shower appliances into the same shelf. Either that or they simply have to rest on the floor, and that can prove to get grimy with time. That's where the following shower curtain comes into play. Whoever designed this came up with a great idea of adding pockets to the curtain. That way, every bottle and sponge you need has its own dedicated compartment. Also, less mildew will build up in those mesh pockets.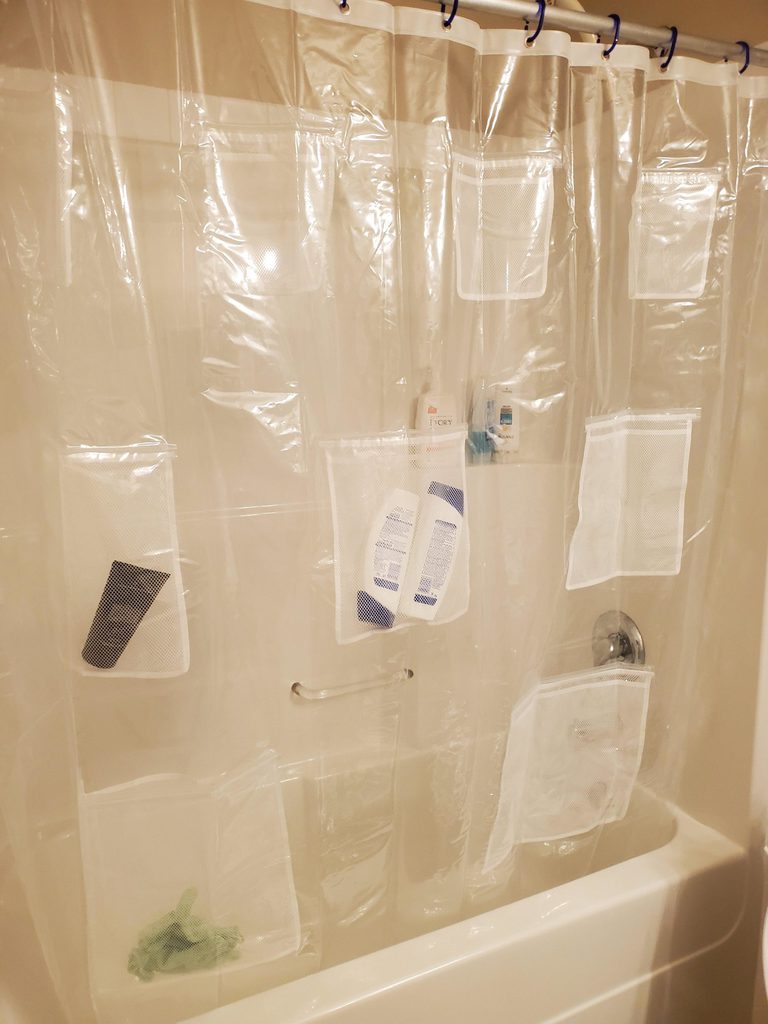 Home Is Where the Tissues Are
It's amazing how something can play tricks on the human eye, making you think it is one thing when it is actually something else entirely. Someone designed a tissue dispenser that resembles a house with smoke coming out of the chimney. However, the smoke in question is actually the tissues. Is there a chance that it could be difficult to reload this dispenser? Possibly. However, it's much more aesthetically pleasing than just a cardboard box.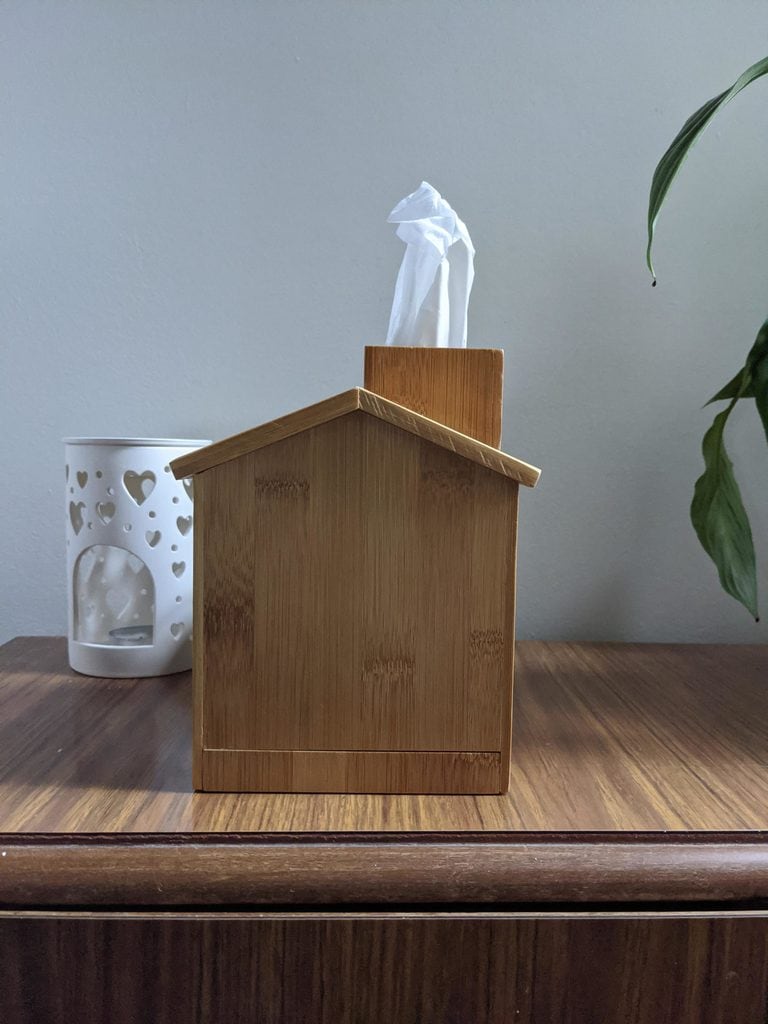 Give Me All the Baby Yodas
There is no denying that Baby Yoda has taken over the internet in recent times. Even people who are not fans of Star Wars can't help but adore the cute little alien from the TV series The Mandalorian. This person came up with a neat little idea of creating a paper snowflake using the design of Baby Yoda, the TV show's helmet-wearing main character Din Djarin and the Mandalorian symbol. Whoever designed this has some serious Jedi reflexes.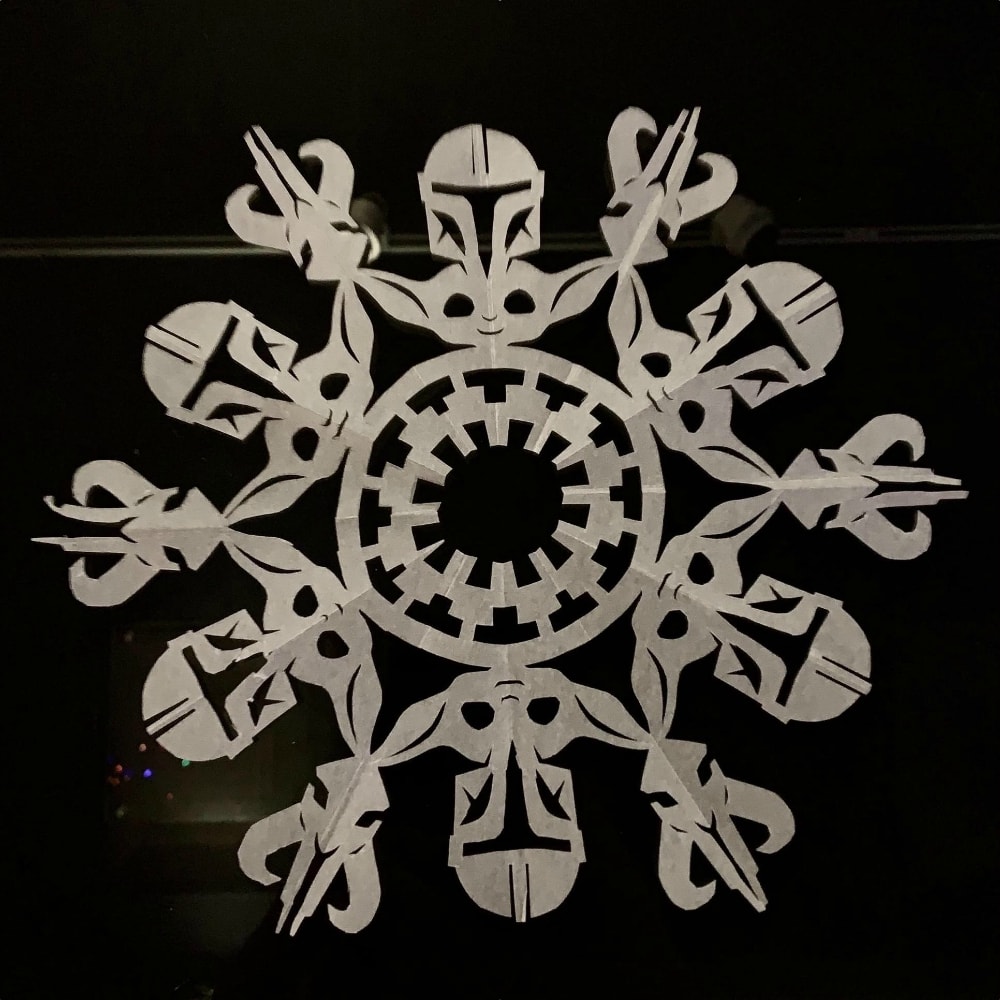 A Cracking Idea
This idea is less about the end result as it is about the thought and care that went into it, to begin with. Who would think that it is a good idea to take a saltine, crochet a lace doily around it and put it into a glass frame? One thing is for sure, there is something extremely aesthetically pleasing about it. All of those strings perfectly weaving in and out of corner holes of the saltine is nothing short of impressive.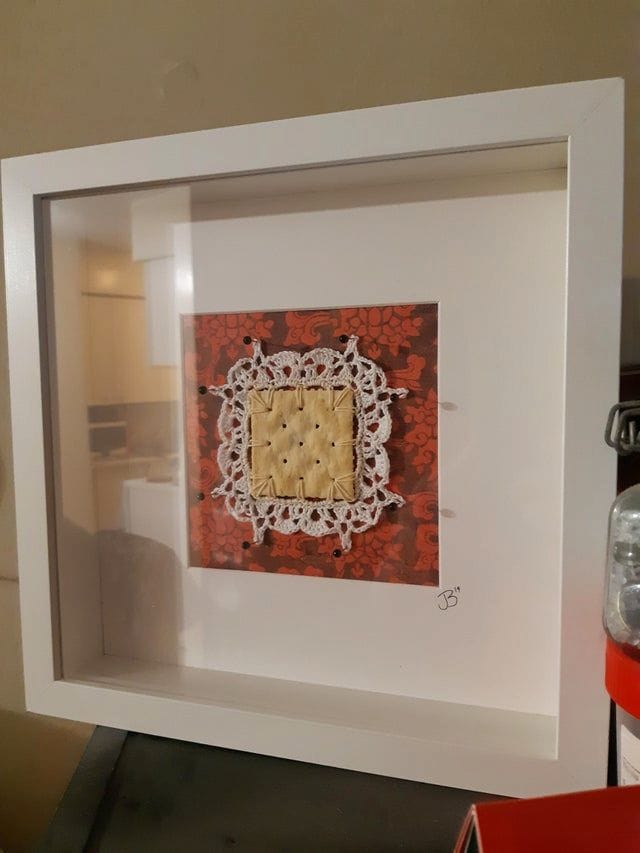 The Bare Necessities
It is perfectly normal to pass by a gas station and see a sign that shows the price of both regular gas and diesel – it's just a foregone conclusion at this stage. It's to ensure that drivers always have an idea of how much they are expected to pay to refill their engines, even if prices end up fluctuating. However, never in our lives have we seen one of these signs also show the price of milk. This station knows its customers.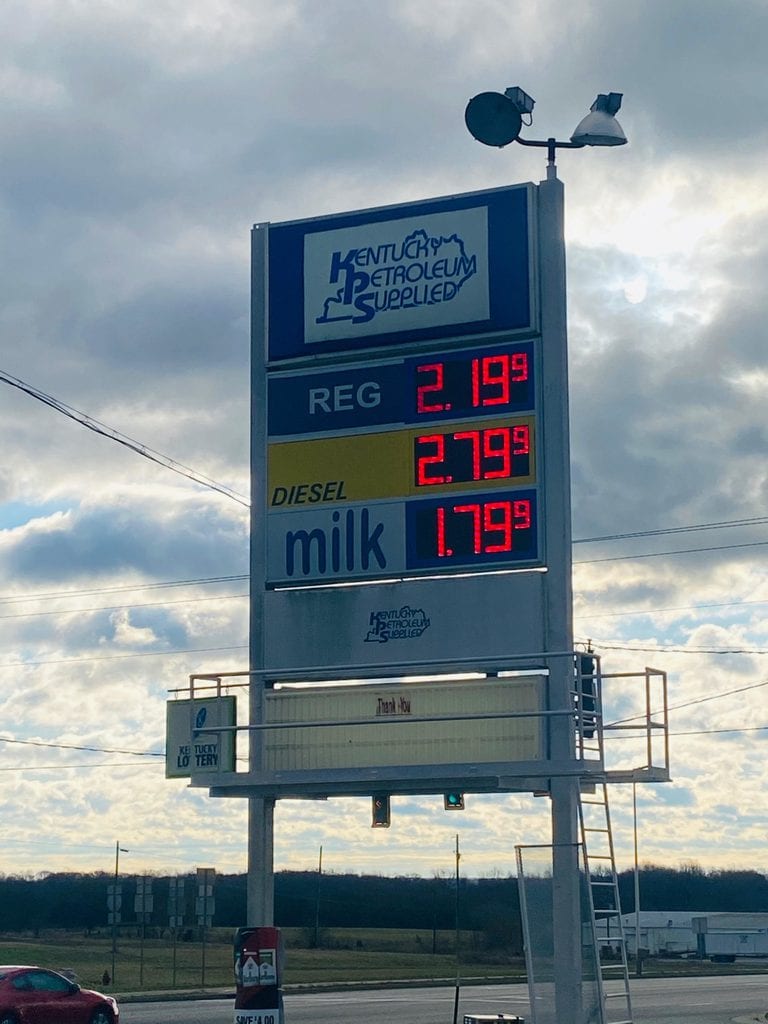 Special Delivery
It shouldn't take you too long to work out what is going on here. There are many families out there who had to carry stuff up and down the home via the stairs. For those of us who can't afford to have an elevator installed into our homes for this purpose, the following idea might be an easier alternative, from a financial point of view. This hook-and-pull system allows the family to carry heavy things up to the balcony.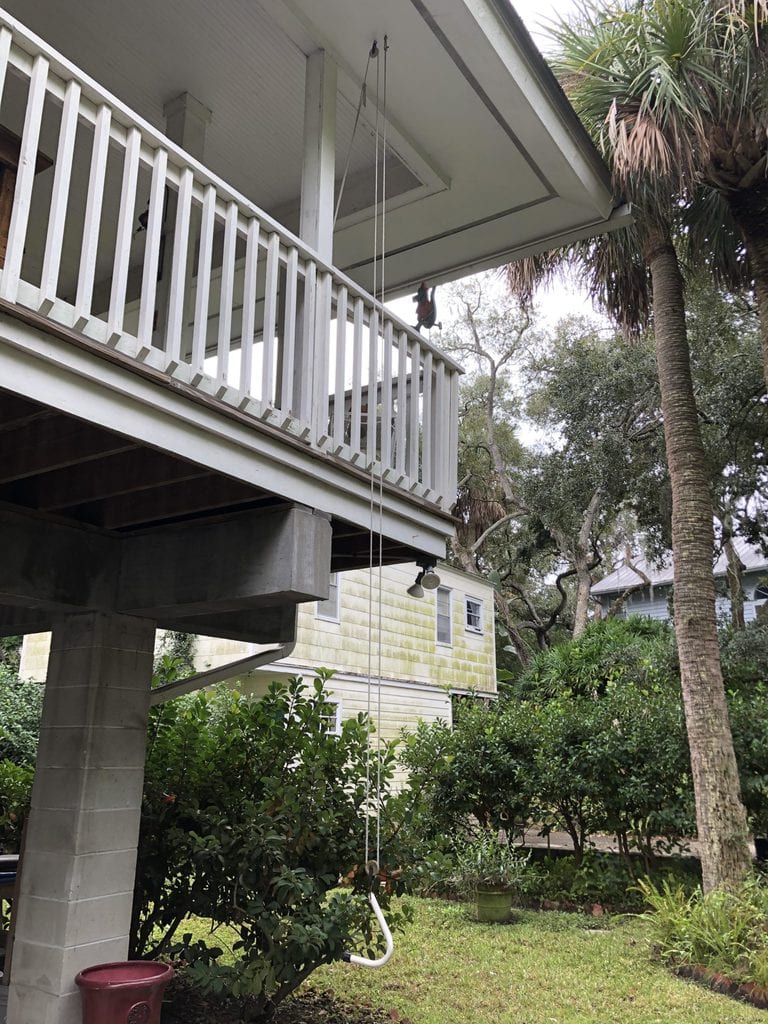 What a Masterpiece
Institutions, museums and all kinds of venues work very hard to try and cater to their customers who have impairments of all kinds. Take this art gallery, for example, who came up with an awesome idea for their blind patrons. They basically put Braille representations of artwork on display which allows customers to feel the art to get an idea of how it looks. The following example shows Gustav Klimt's The Kiss, a masterpiece in the world of art.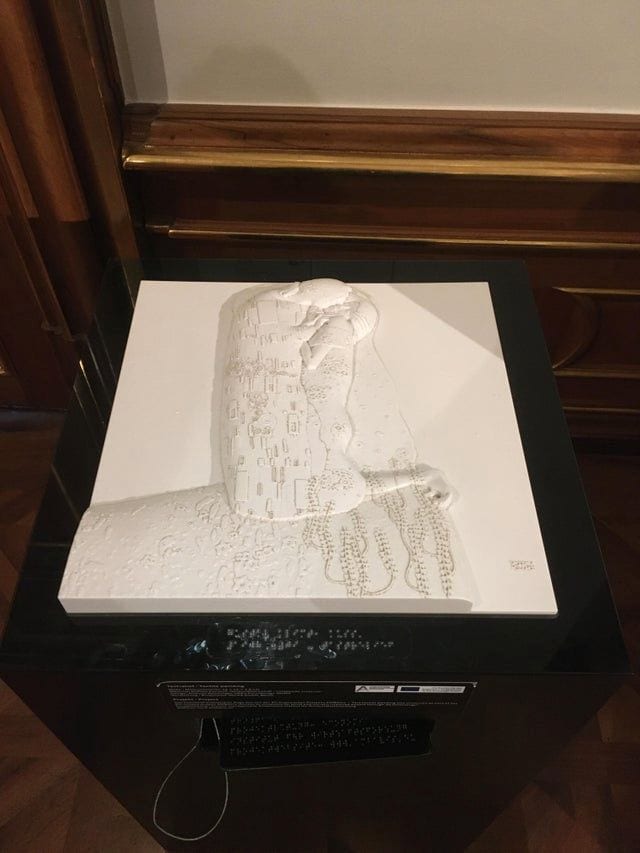 What About Ernie?
While this might not be the most mindblowing idea on this list, it's interesting to think that someone would be inspired to make a onesie of this specific character, above all others. They designed the full-body costume of the classic Sesame Street character, Bert. As previously said, there are definitely more original ideas on this list. With that said though, there is no denying that it makes the wearer of the suit look exactly like Bert. We just wonder if they also made an Ernie suit.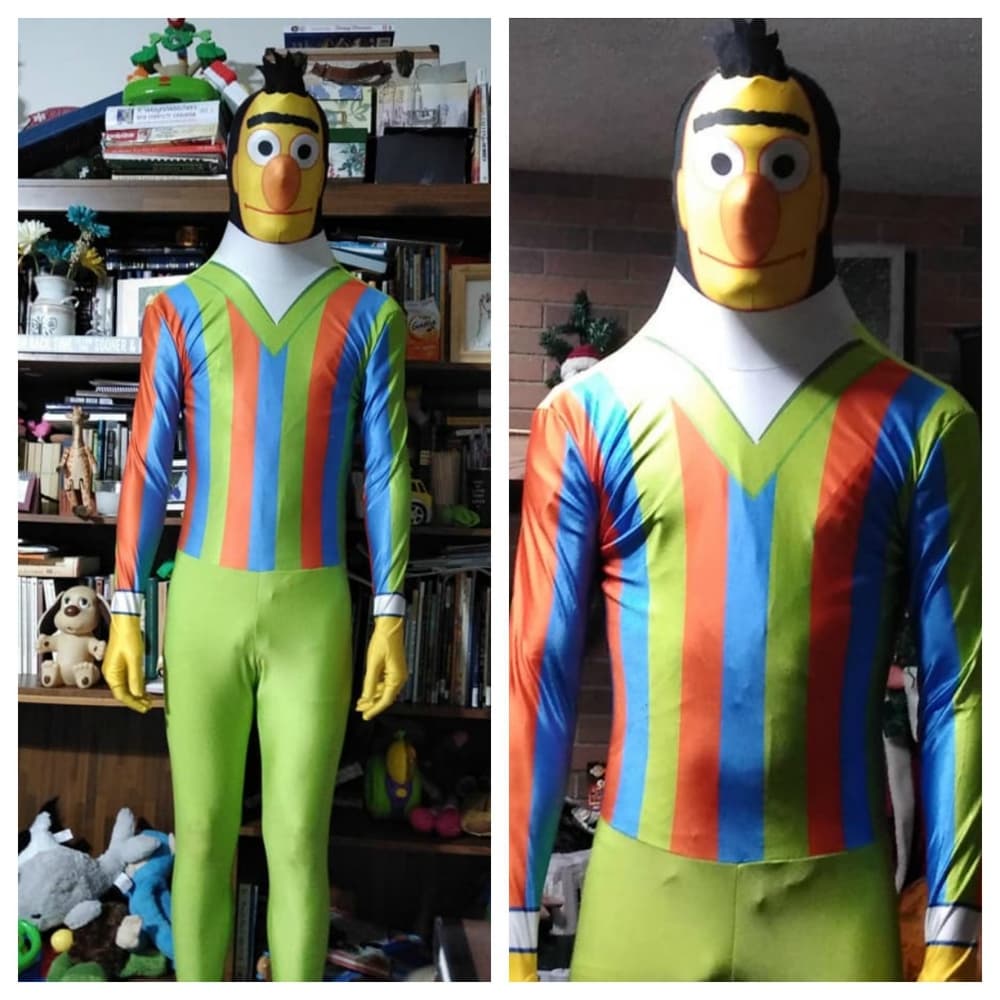 This Needs to Become a Thing
Anyone who enjoys going to a sports bar is bound to face the following problem. You're watching your favorite team play while you enjoy some drinks with your friends. However, you can't wait until half-time to go to the bathroom. It seems like the owner of this bar came up with the solution to that problem. That's right, install TVs into the single-occupant bathrooms. The only problem is that people might be too comfortable to leave the bathroom!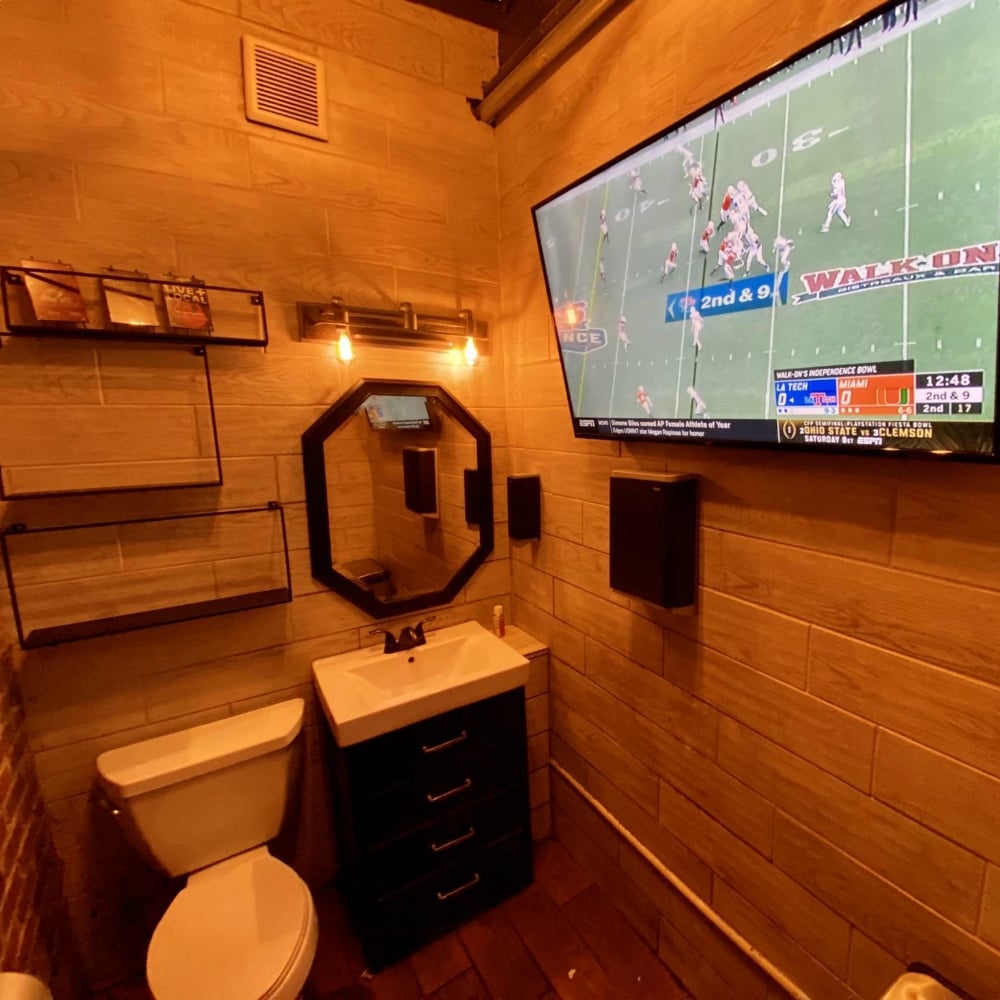 It's Not What it Looks Like
It's so easy to make dents in those plastic cups and it seems like this person also made one here, right? Right? Wrong. It turns out that the following plastic cup isn't plastic at all. It is actually a mug made out of porcelain and designed to resemble a plastic cup. The intentional dent adds to the authentic look of it. It might be one of the least necessary ideas on this list, but it's a cool thing to have around the house.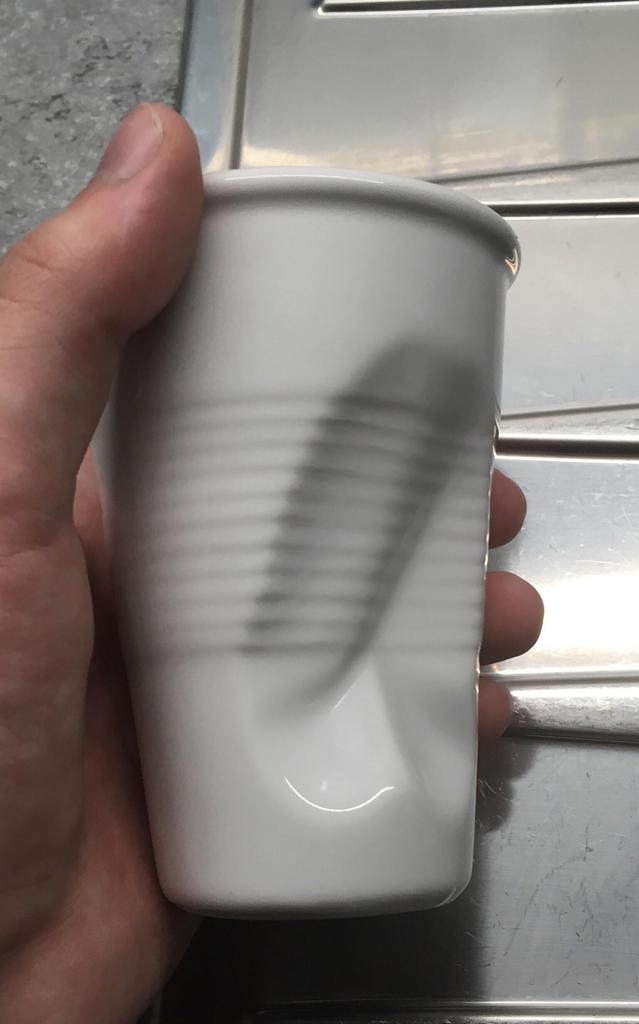 Size Doesn't Matter
You would be justified to believe that this is some sort of hoax or an optical illusion. In reality, though, this is simply a really skinny building, which was built in London, England, of all places. While this might seem like a useful, space-effective idea, we hope the architect took into consideration how much of an impact wind will have on the building. If a strong-enough breeze collides with that house, it looks like it'll simply topple over.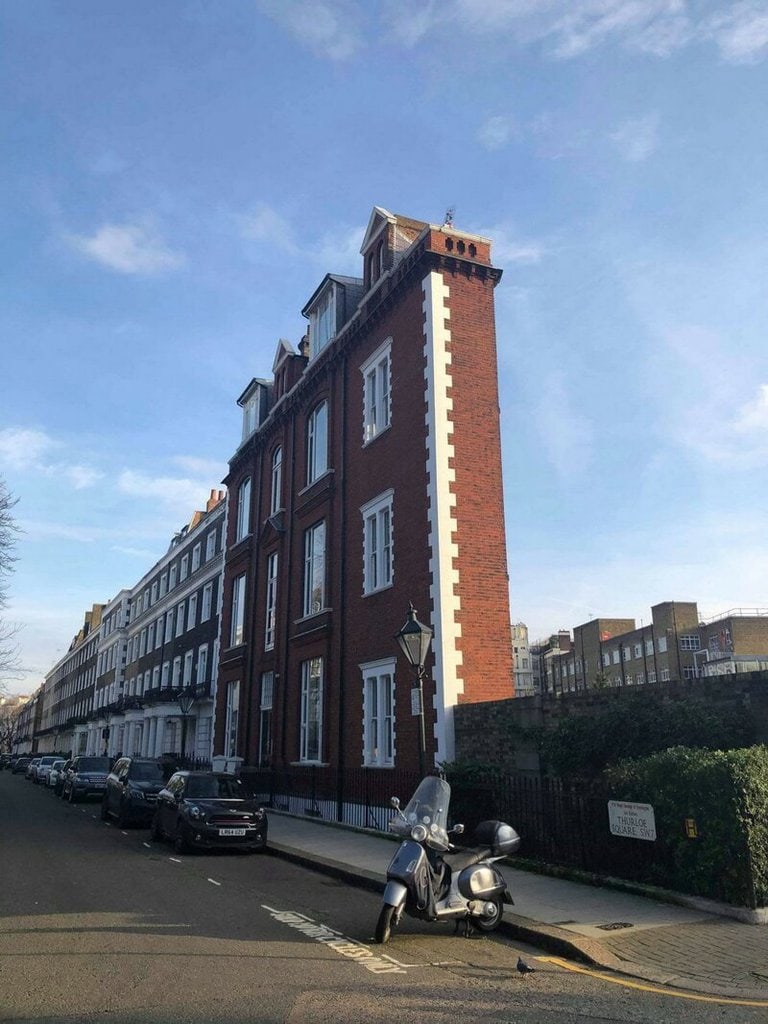 It's All Uphill From Here
Now if this isn't a good idea, we don't know what is. Apparently, in parts of Norway, planners came up with an ingenious idea to save bike riders the hassle of having to ride up steep hills. This is a public bike escalator, which we would probably compare to a T-bar on a ski hill. Except, instead of being for skiers, it's for cyclists. Parts of Norway are home to some truly steep hills so it seems like there is a demand for these escalators.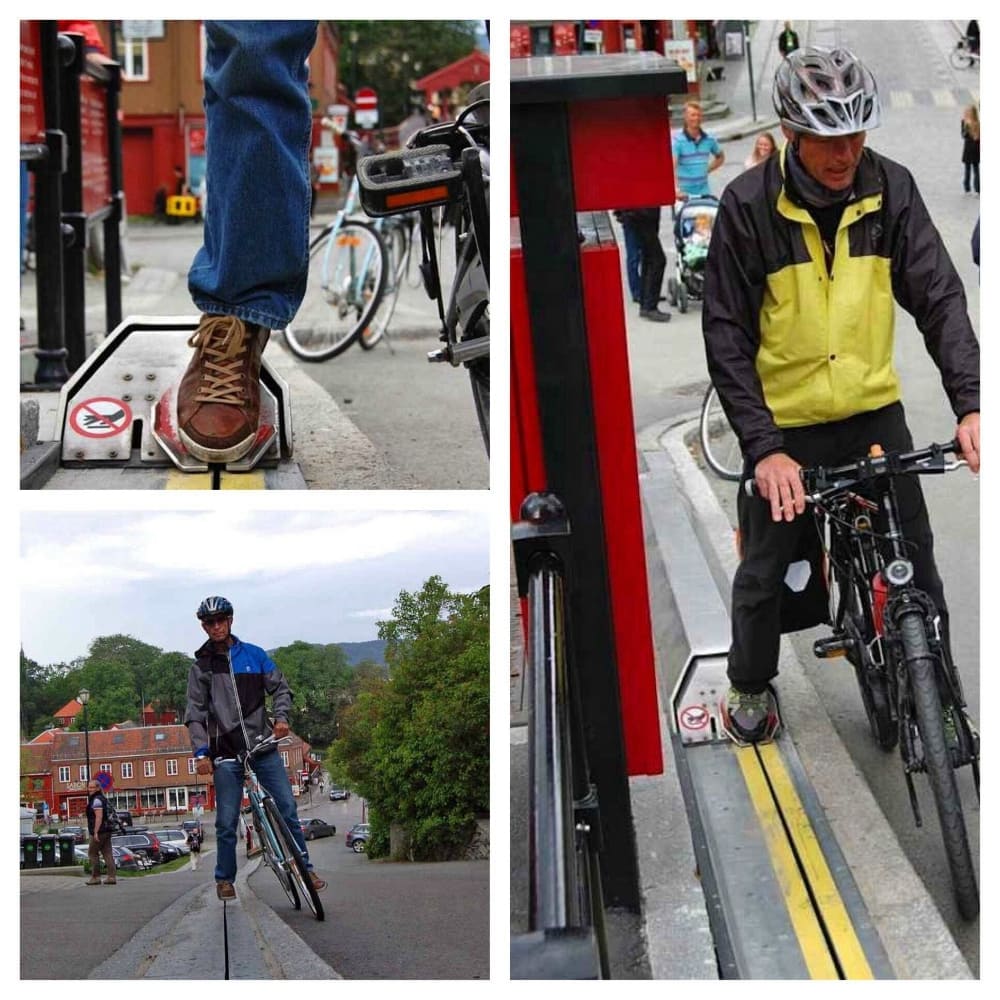 The Ultimate Library Carpet
Libraries aren't necessarily the most stimulating places in the world. In order to really get the juices flowing, you need to open up a book and start doing some reading. However, some libraries have some neat little ideas, like this one. This carpet is made out of small pieces from book pages. The likelihood is that the library took a bunch of books that were no longer useable and they made a whole design for the carpet.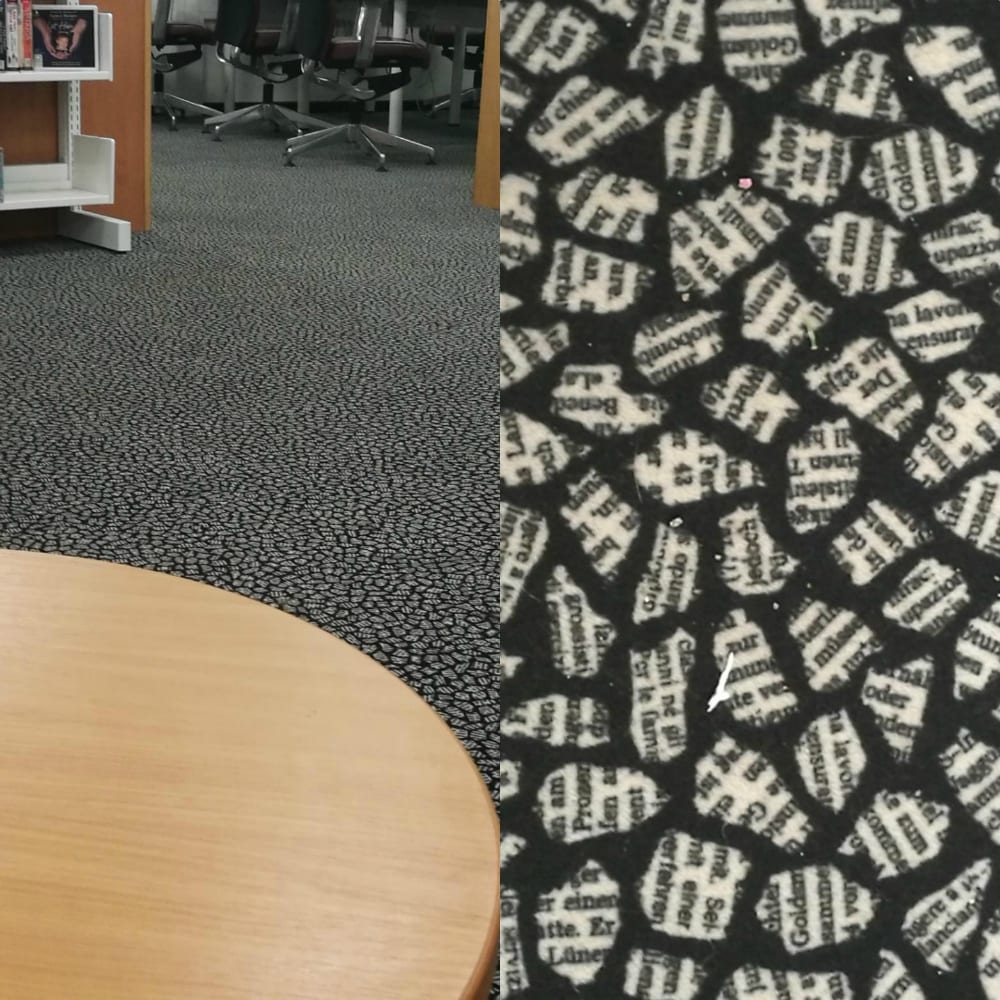 The Force is Strong With This Sandcastle
There are some truly impressive sandcastles out there. While this might not be the very best one, we can't help but awe at what it is supposed to be. Anyone who is a fan of Star Wars knows that this is supposed to be the Millenium Falcon, which Han Solo used to fly with his partner in crime Chewbacca. The pebbles and seashells certainly add another dimension to it. It's ironic seeing that we first saw the Falcon on sandy Tatooine.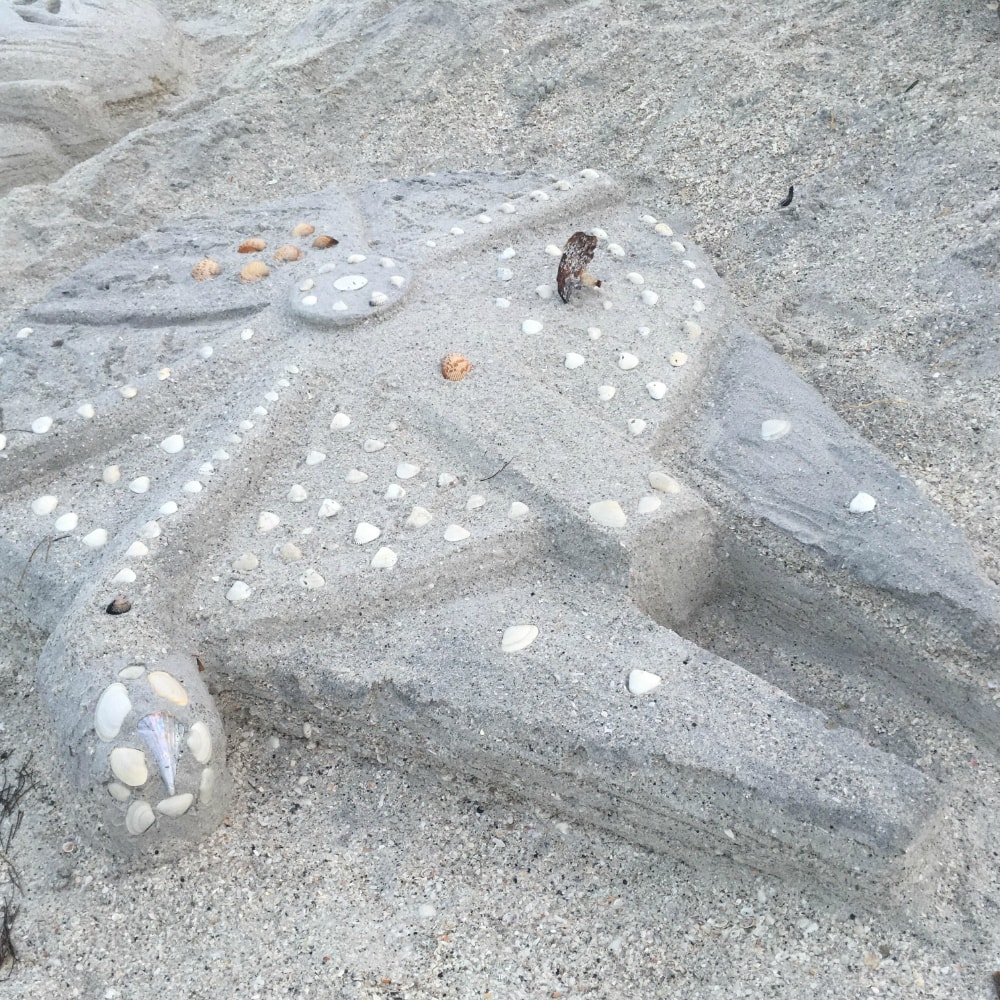 Forever Comfy
This seems like an awesome idea but one that our generation is not quite ready for yet. The gimmick is as follows: you essentially wear a onesie that has pillows attached to the back of them. Depending on the one you wear, you'll be able to adjust to virtually any type of hard surface, allowing one to stay comfortable in public. Ultimately though, who wants to wear pajamas out and about? Maybe with a few more drafts, this idea could actually work.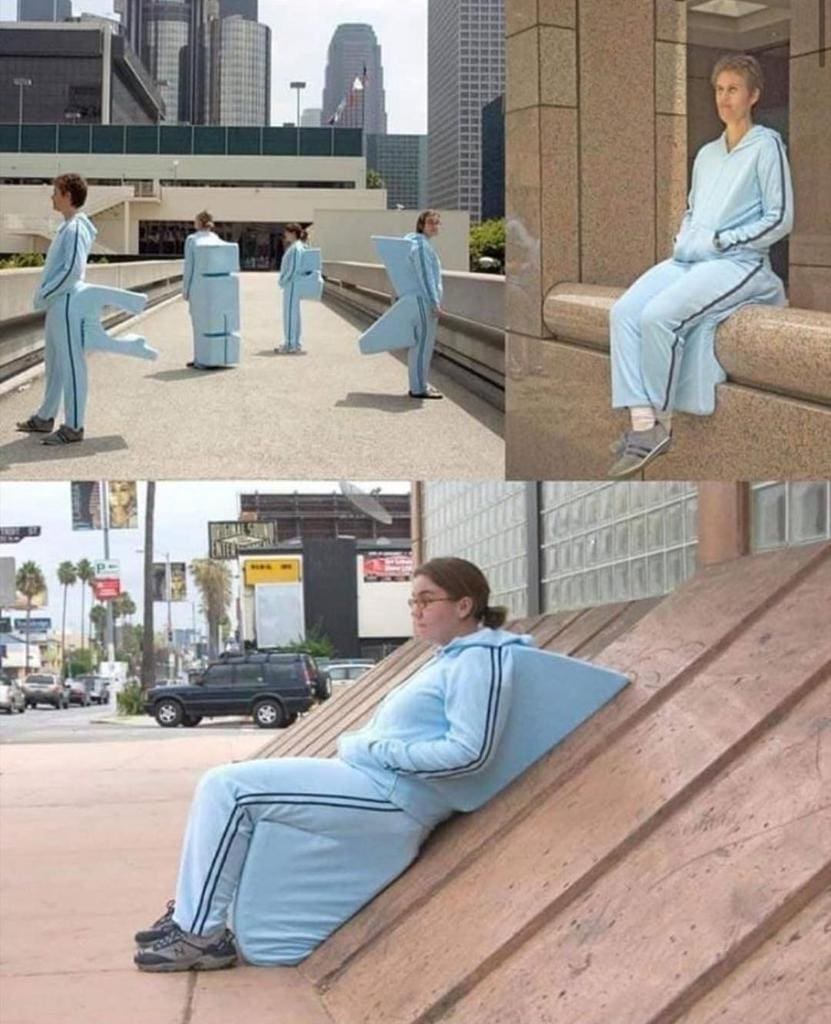 Where Retro Meets Future
Whoever thought of this idea needs to win some sort of award right now. Basically, this engineer took a pair of fenders from the classic VW Beetle and converted them into a pair of motorbikes! While they don't exactly look like the most comfortable vehicles in the world, there is no denying that they are cute to look at. It just goes to show how one can take something and transform it into something completely different.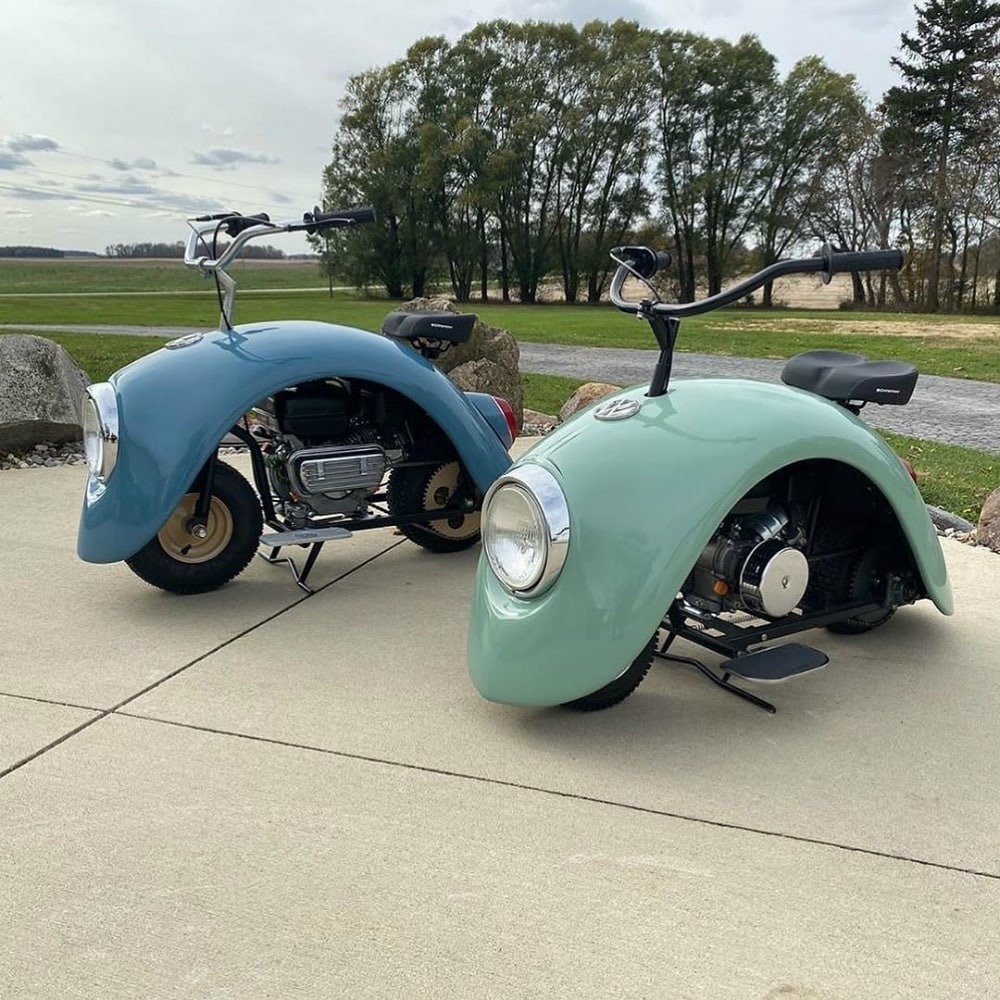 Striking Out at the Bodega
You might be thinking to yourself the following: "Why does this bowling ally have shopping shelves on either side of it?" The answer is pretty simple actually. This isn't a bowling alley. On the contrary, this is a bodega and the owner has used the flooring from bowling lanes for each of the aisles. This is the most important question though: what came first, the bowling alley or the bodega? Also, do staff play bowling after they close?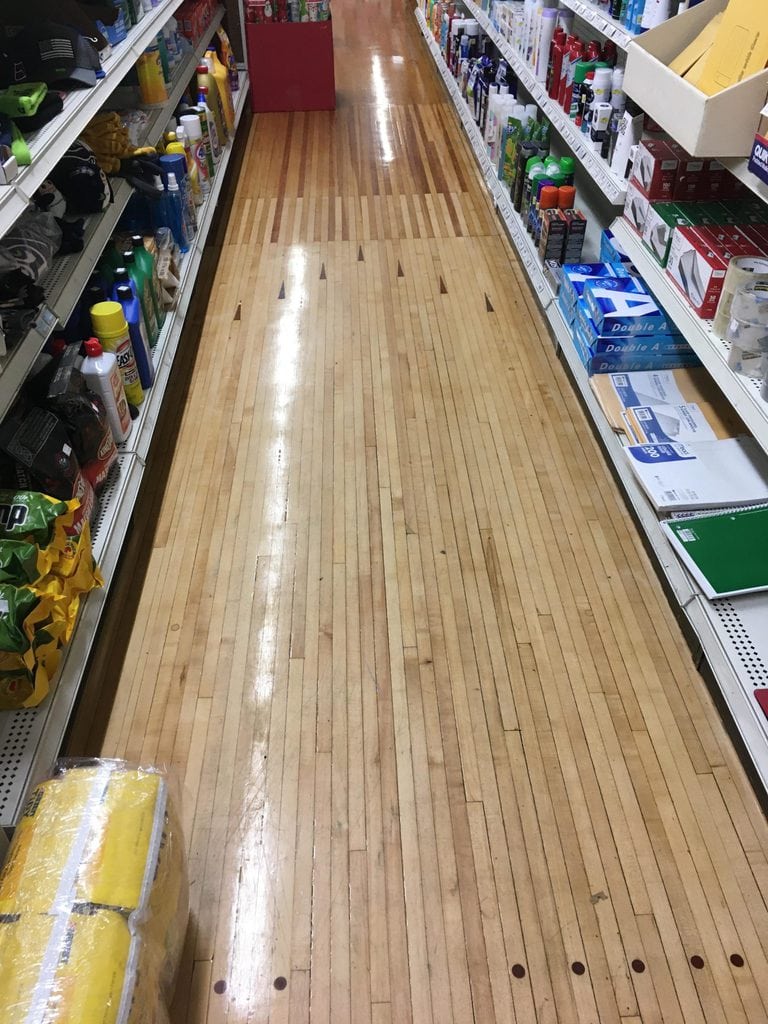 Spiders Are Forever
Believe it or not, but there are actually quite a lot of people out there who have spiders for pets. This arachnid was once the beloved pet of a particular owner. However, they ended up passing away and the owner was determined to immortalize her in some sort of way. So, they came up with the idea of having her coated in copper. Moreover, the owner replaced the abdomen with crystal. Now, the owner can wear his beloved spider around his neck wherever he goes.
Inception T-Shirt
What started off as a funny idea by this guy ended up turning into a full-on tradition. Basically, the man in this collage of photos made a T-shirt by printing a photo of himself from the previous year. Then, he started taking a photo of himself wearing the previous year's T-shirt and the tradition just kept on going. It has been six years so far, but this guy plans to keep on going for as long as he can.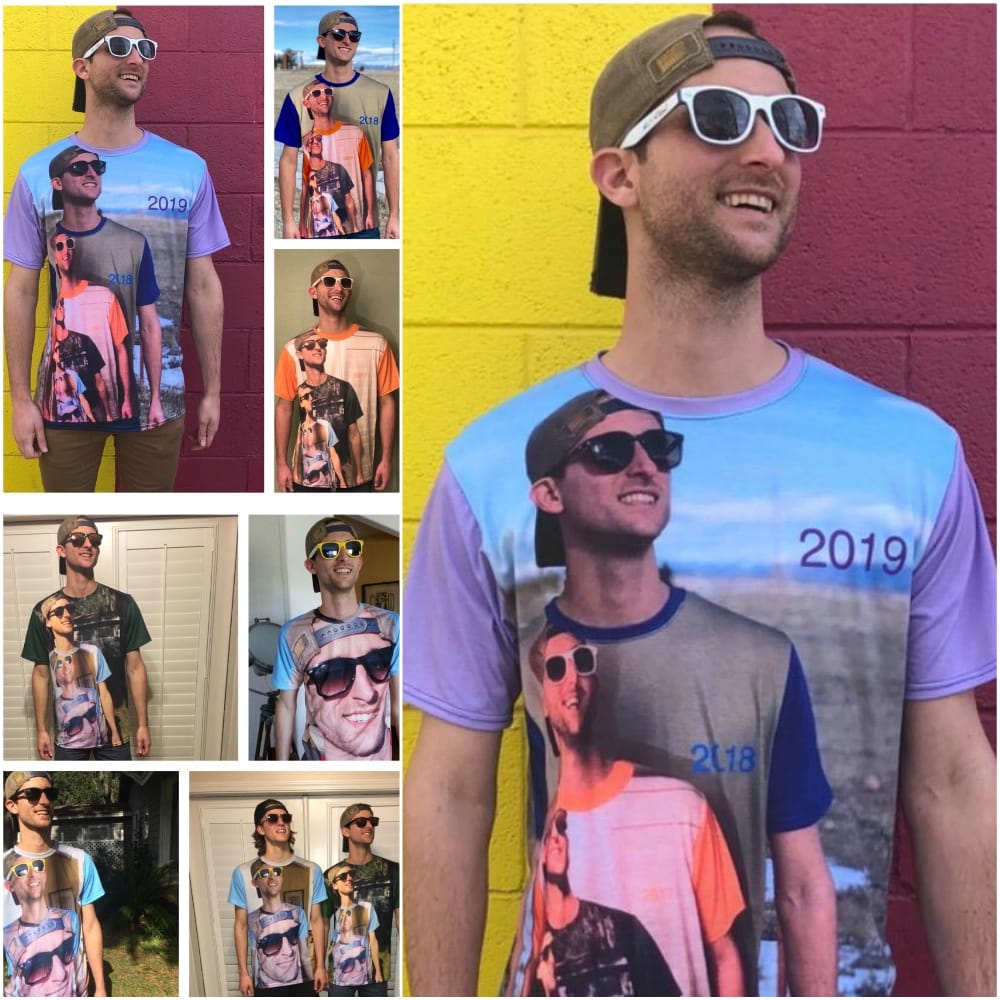 Lightbulb Moment
Not all of us have a feature in our home that doubles as a light and as a ceiling fan. However, those of us who do have faced the same issue for years now. How do you remember which switch turns on the light and which one turns on the fan? While this solution isn't the most aesthetically pleasing idea on this list, the beauty is in its simplicity. Basically, the switch for the fan has little propellers at the end of it, while the light switch has a tiny lightbulb!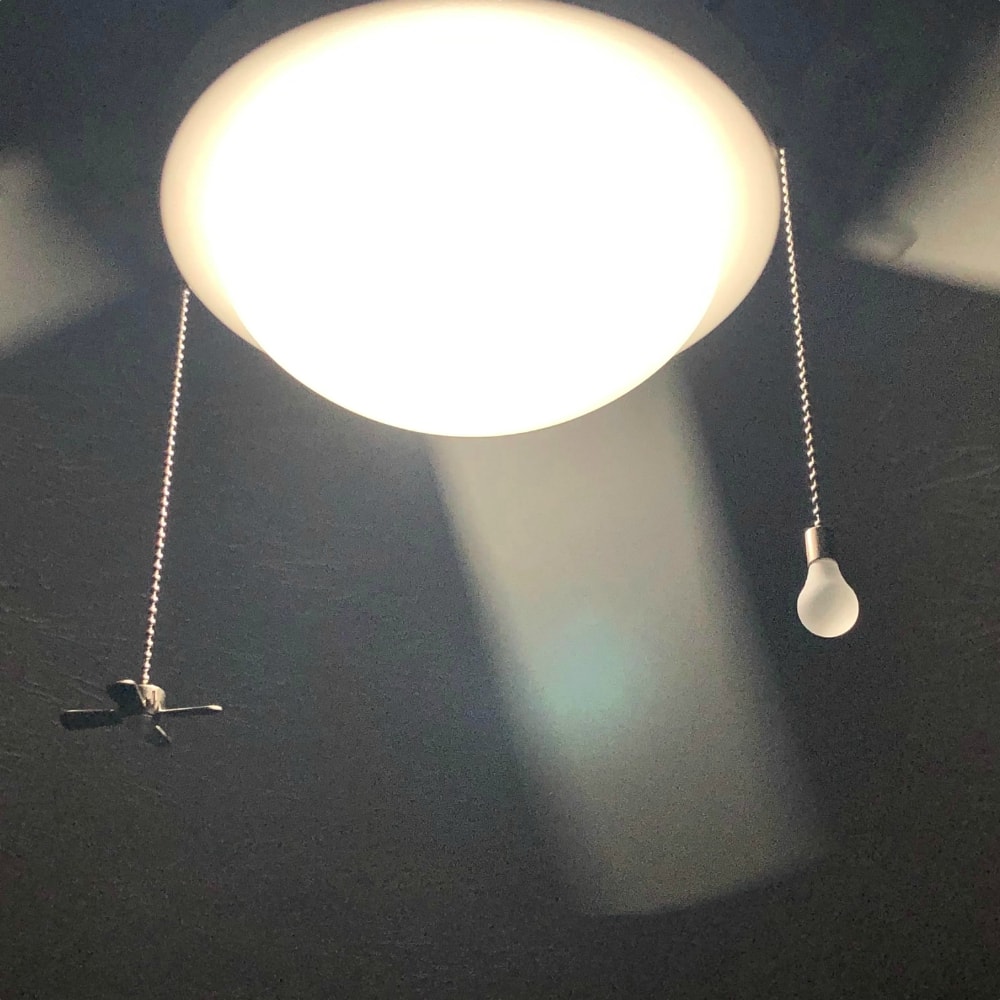 A Window of Opportunity
Things are not always the way they seem and the wall paint on the side of this building is a perfect example of this. It almost looks like it could have been something drawn in the classic movie Who Framed Roger Rabbit? However, it turns out that the wall was painted in a way that only makes it look as if it is an animated background. We're not entirely sure where this building actually is. One thing is for sure though, it's cool.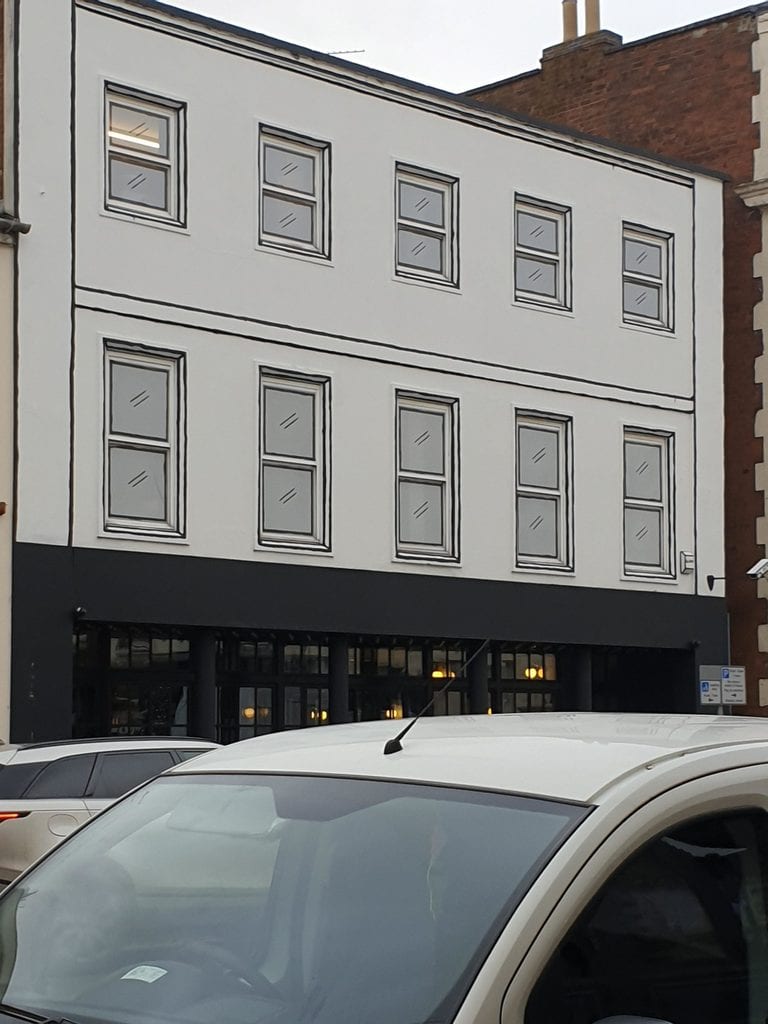 Biggest Robot Ever?
There are some truly unique looking buildings located around the world, with some of the strangest ones being found in Bangkok, of all places. The capital of Thailand is actually home to a building that is reminiscent of a gigantic robot. While tourists might hope that this structure comes to life like some sort of transformer, think again. It might be known as the Robot Building, but it turns out that it's actually just a bank. It was inspired by the architect's son's toy.
One Way to Solve a Puzzle
The brilliant idea behind this photo isn't the creation of the puzzle itself, but the way that the person who bought it ended up putting it together. Puzzles shouldn't be that complicated, right? All you have to do is connect the pieces together so that you can see the end result in its entirety. However, this person decided to do things a little differently, simply grouping together the pieces of similar color schemes and creating the shape of a horse.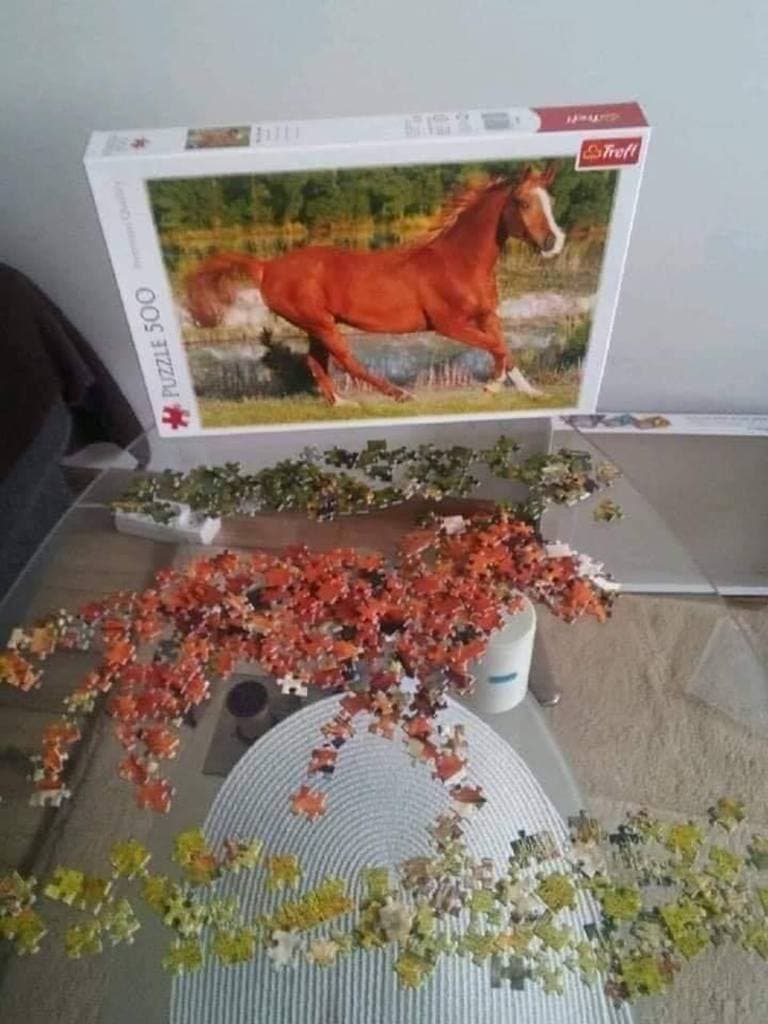 Easy Rider
Anyone who rides a bike certainly likes to live life in a free kind of way. So it shouldn't come as a surprise when cyclists decide to give their two-wheel modes of transport a strange makeover. This guy came up with the idea of adding a wooden frame to his bike, that looked more like a boomerang than anything else. Or, if you want to get a little darker, you could accuse him of some sort of copyright infringement against one of the world's leading shoe manufacturers…
Giraffeable
Don't you just love it when someone decides to paint a structure to make it resemble a wild animal? This construction team decided that it made perfect sense to paint their crane in the colors of a giraffe. This might be in part due to its slight resemblance to the long-necked creature. It is standing on four legs and it's "neck" is very long. Let's face it though – it does stick out like a sore thumb and it isn't the prettiest thing to look at.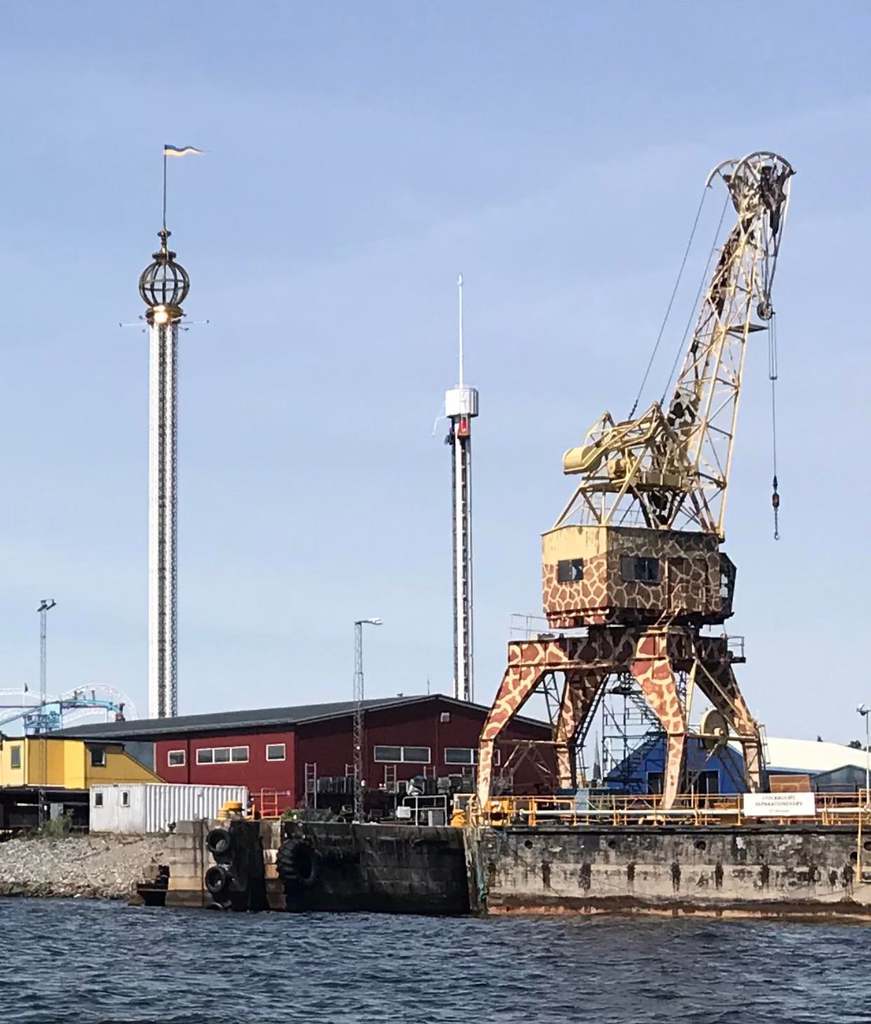 This Went Accordion to Plan
Did you ever think that the connecting bendy part of extended buses kind of looks like the middle part of an accordion? Yes, we did too! Well, it turns out that a designer finally decided to capitalize on this comparison and actually add the design of an accordion to either end, as can be seen in this photo. Unfortunately, though, the bus doesn't actually play cheap street music while driving around the city, it's just for show.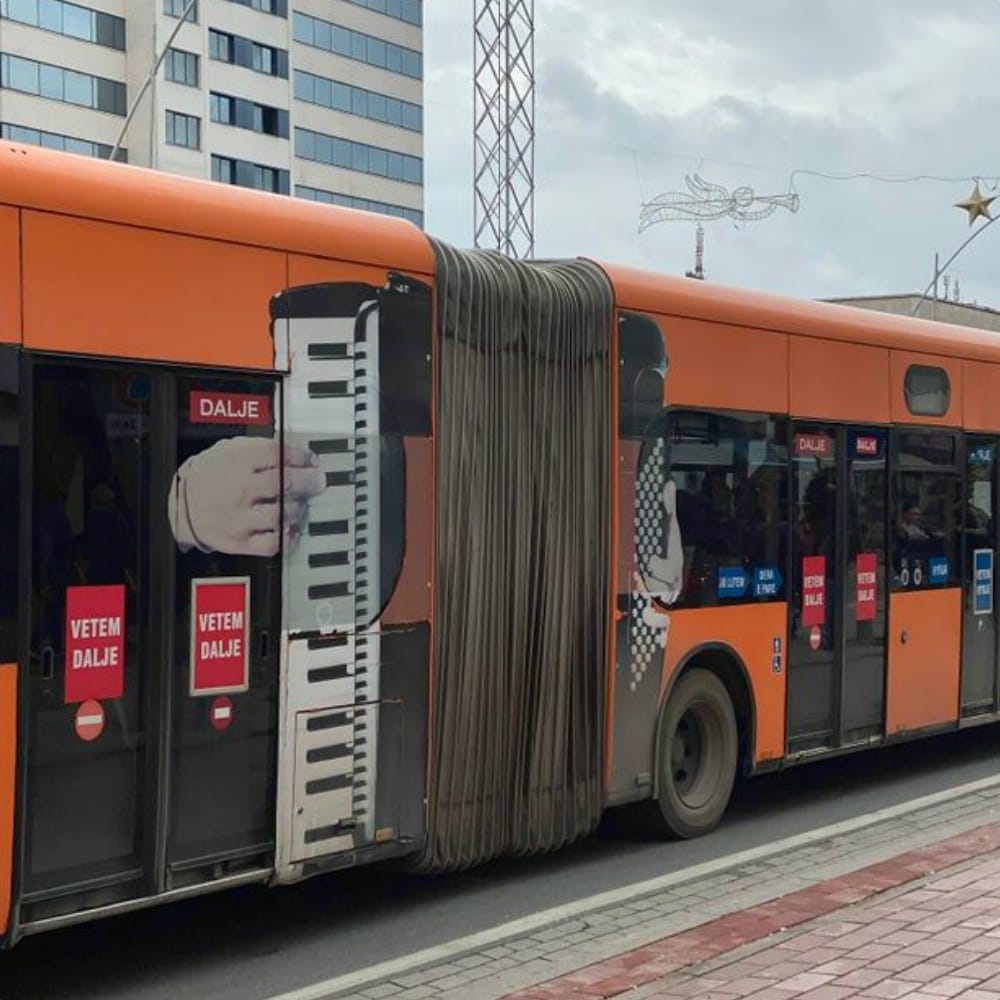 Tyrannosaurus Comb
You would be surprised just how many weird shapes have been made into combs. There seems to be all sorts of gimmicky combs available to purchase. However, how many of them actually work because of what they are based on? This comb, which is based on the skull of a Tyrannosaurus Rex is perfect for a number of reasons. Firstly, the "teeth" of the comb resemble the teeth of the dinosaur in question. And secondly, you can actually open the "mouth" of the T-Rex!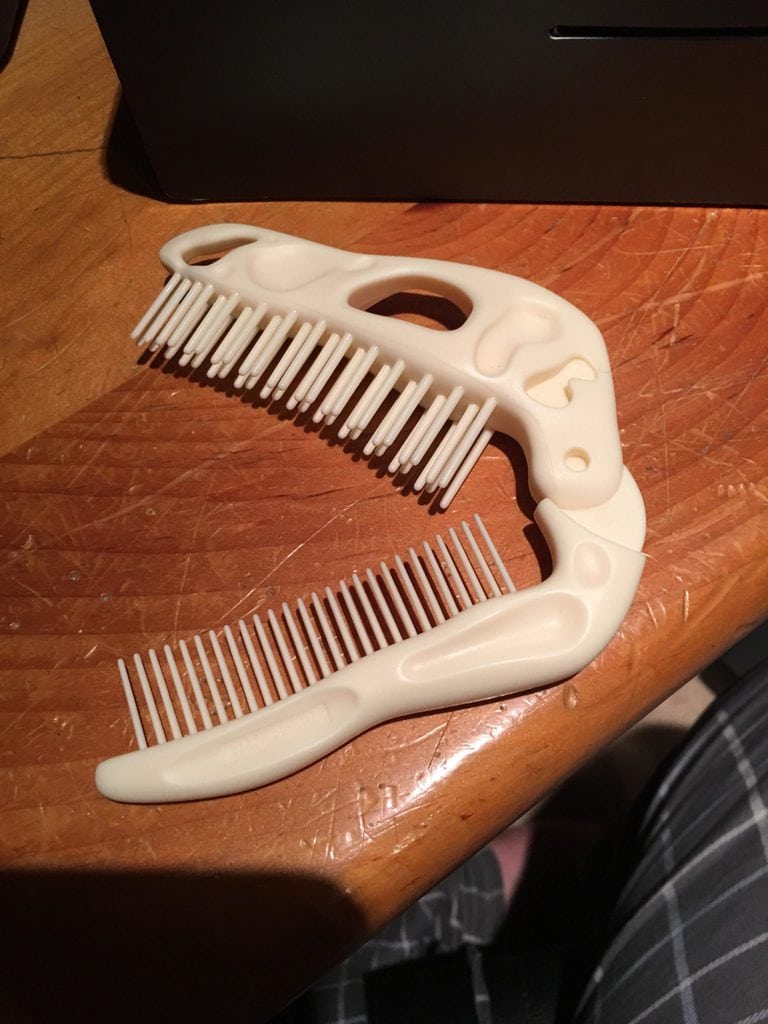 Bananarific
There are a million and one ways to eat a banana. You can peel it, cut it into pieces, make banana bread out of it. The list just goes on and on and on. However, never in our lives have we seen a person eat a banana quite like this before. What is so genius about this idea is that the eater in question is essentially using the banana peel as a bowl to eat the nutritious goodness from. We can get behind this, for sure.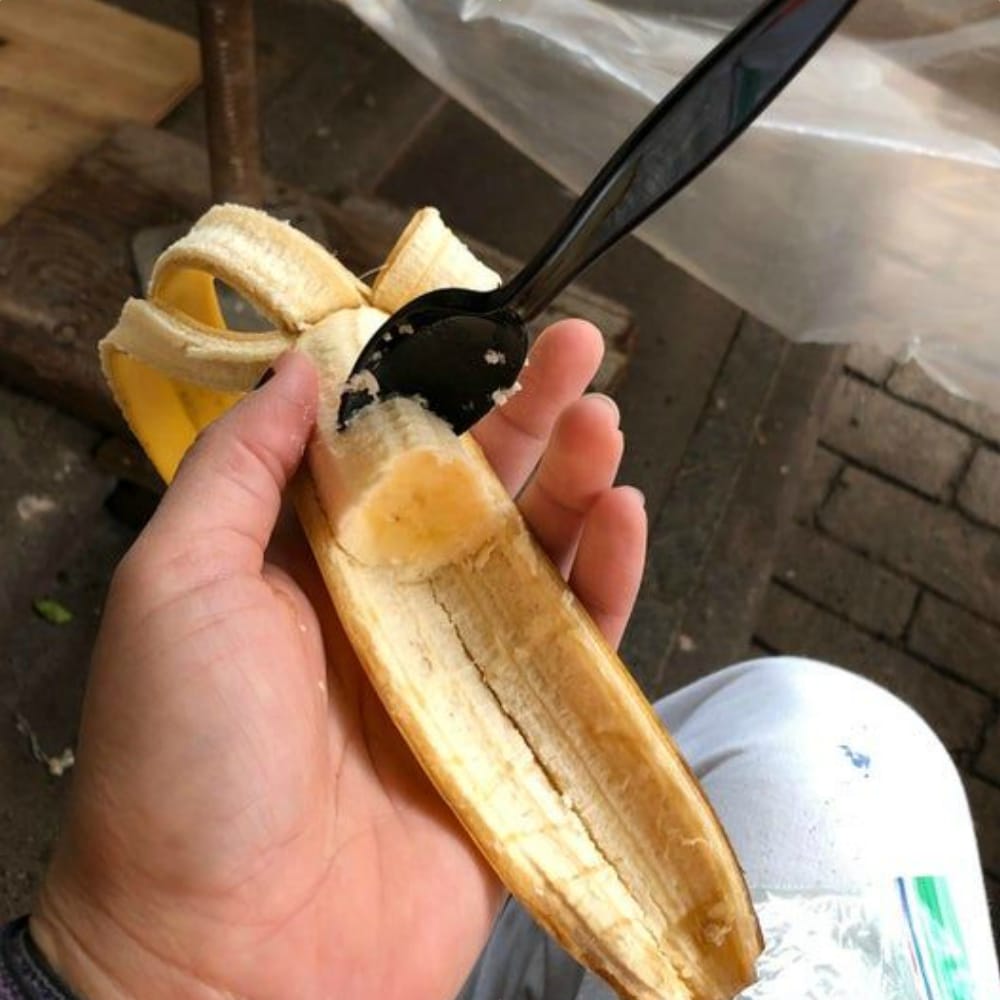 The Anti-Lego Slippers 
For years, the pain caused by stepping on a tiny Lego brick that's been lying around the house has been a problem for many parents. In 2015 Lego came to the rescue, they teamed up with a French advertising company and created a limited edition of extra-padded slippers to protect the parent's feet. 1,500 Anti-Lego Slippers were distributed randomly to people who had filled out a Christmas wish-list on the Lego French website. So, you might be able to get it on eBay if you're lucky.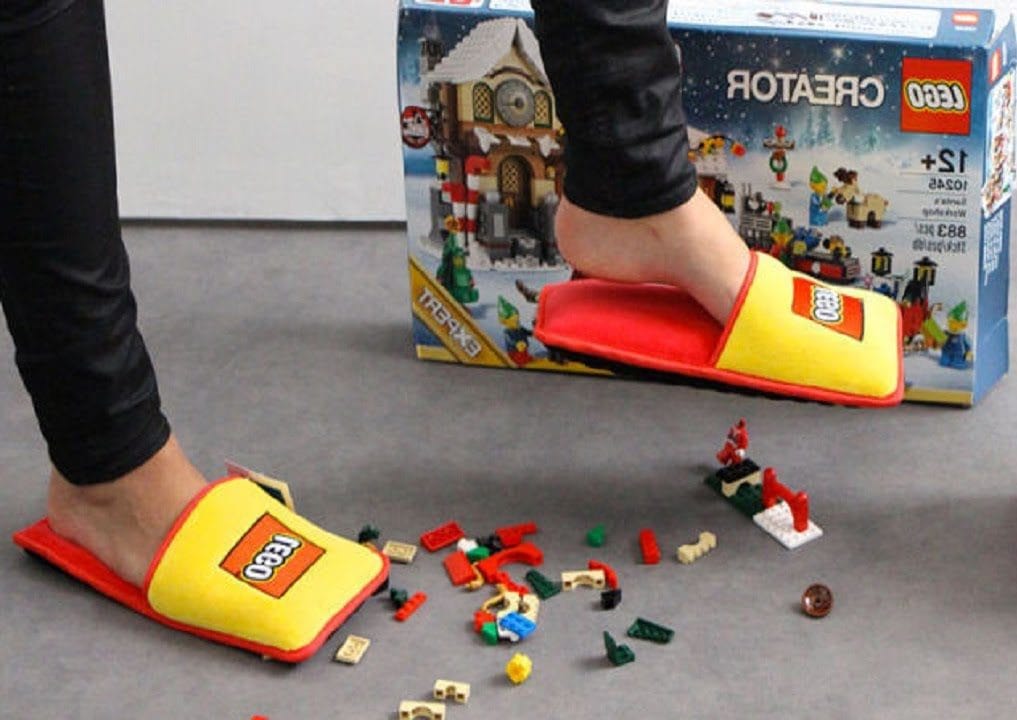 An Unforgettable Pillow Fight
Designer Bryan Ku has created a playful take on the most harmless battle. Instead of using regular pillows, kids and adults can use these fun weapon shaped pillows to play with around the house. These awesome weapons are made from stuffed fabrics so they dosn't hurt your opponent, plus you can use different weapons such as axes, grenades and pirate swords. That sounds like a fun activity you can do at home!
Change the Weather in Your Room
Another innovative creator is Richard Clarkson, who created a cloud-shaped lamp to give you the feeling you have your very own cloud in your apartment! That's not all. The lamp can turn into thunderclouds, and it includes a built-in-acoustic system that allows you to enjoy the presence of a thundercloud in your room without taking the risk of going out when it's cold. How cool is that?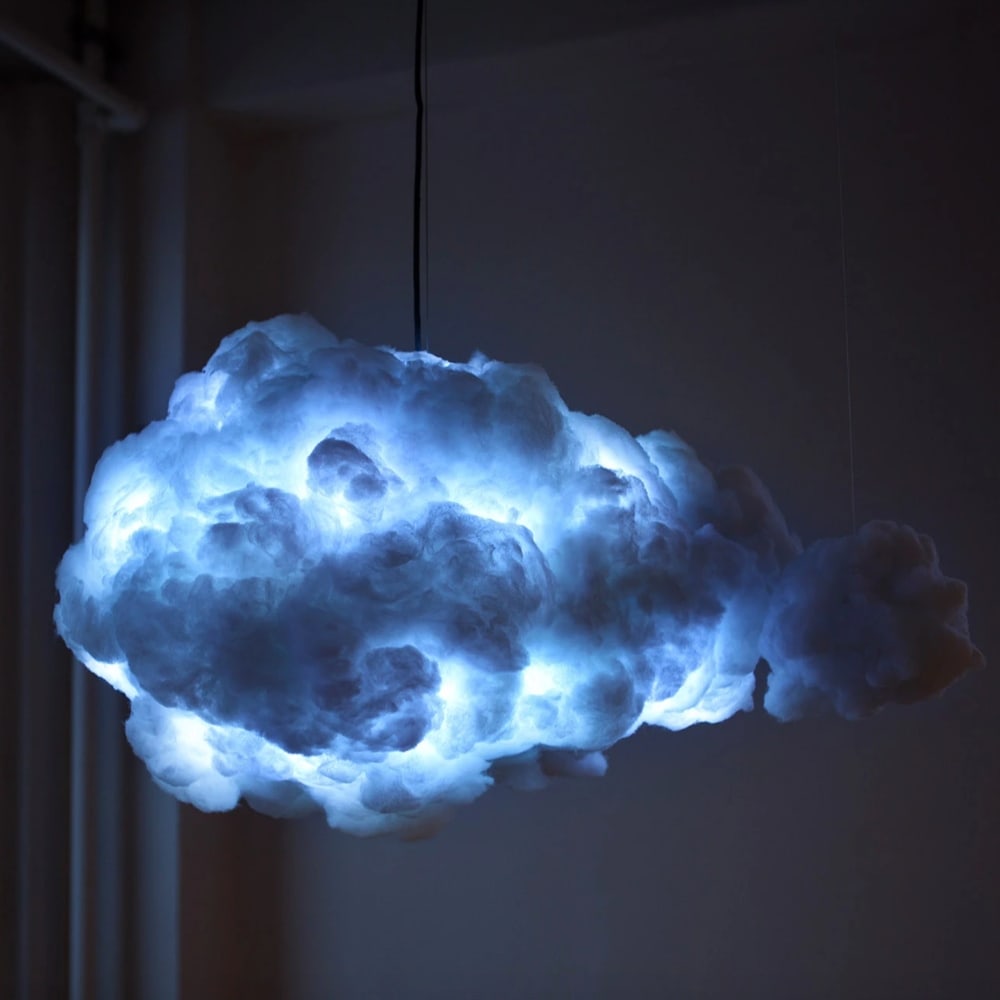 Magneto's Wristband
Losing nails, bolts, and screws is pretty common, especially if you're doing everyday things like hanging a picture on the wall or if you're sewing that's a mess on its own. The Magwear Magnetic Wristband can definitely help you with that. This is a brilliant idea and actually well-executed, it's a great solution to keep things as tidy as possible because when you've got screws rolling around the house it's always a challenge to find and pick up the back up before someone steps on them…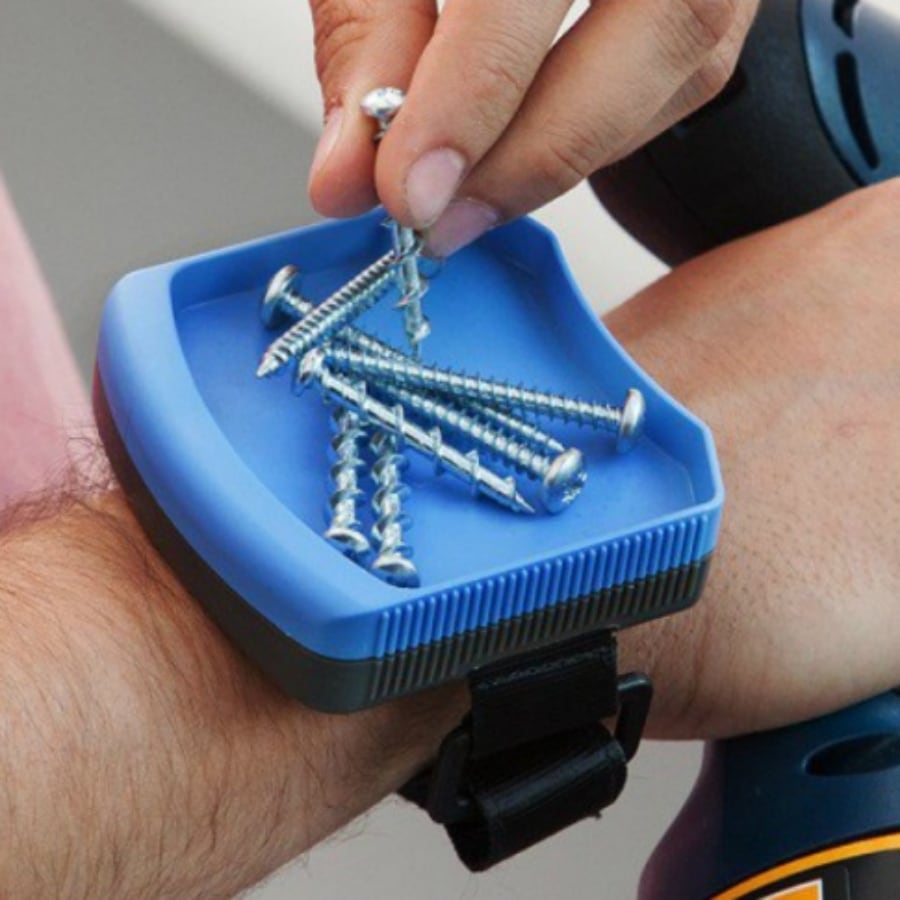 The Loch Ness Pot Monster
If you want to spice up your soup a little by adding a Scottish legend to it, then you should get the Loch Ness monster ladle. You can use it to scoop up the soup from your pot! Not only is it super cute, but it's a fun way to get your kids to drink some nutritious soup. Go ahead and give it a try! Well, it's fun for adults too, who doesn't like to drink a Loch Ness monster themed soup?
Your Personal Barista and Alarm Clock
Who knew that was possible? A British creative designer, Joshua Renouf made every coffee addict's dream come true. "The Barisieur", is a coffee brewing machine and it also includes an alarm clock. This machine will literally serve you a cup of coffee in the morning, imagine what it'll be like to wake up to the incredible smell of your favorite coffee, in the comfort of your bedroom!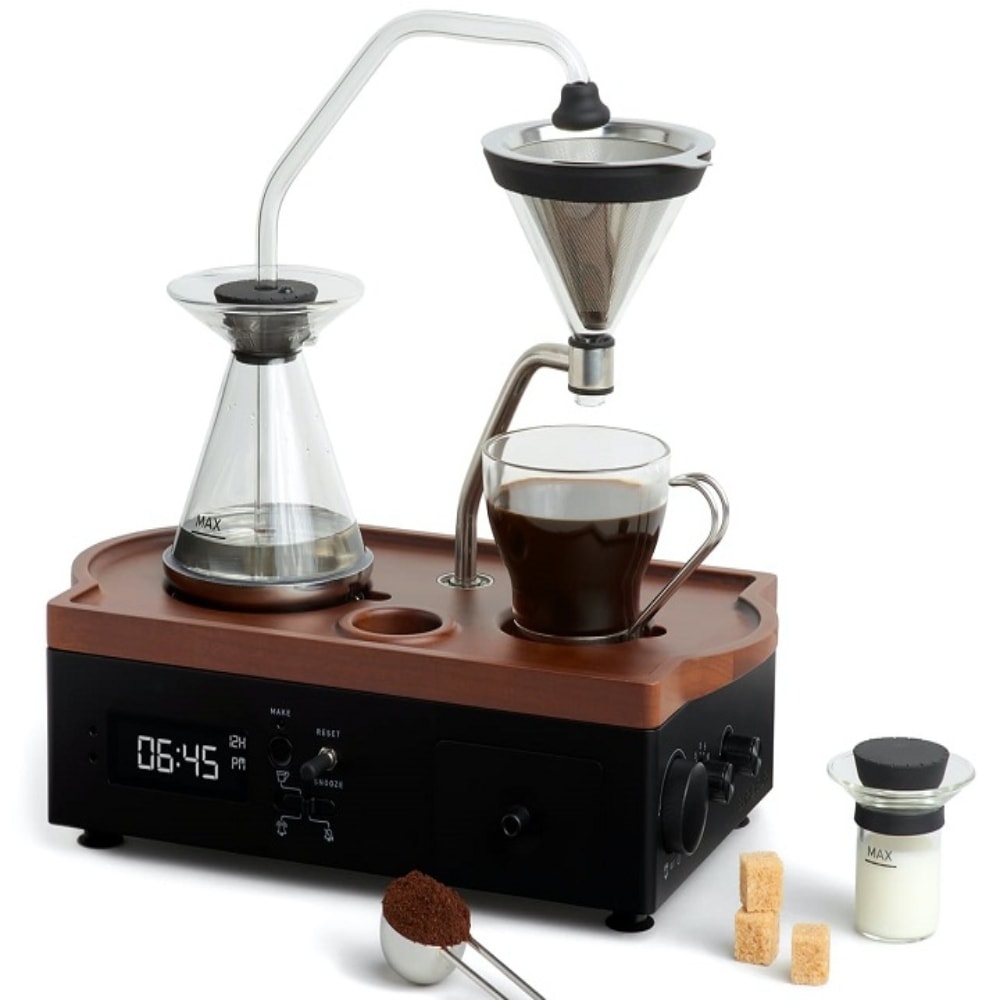 A Smart Plate
This amazing idea came from Annet Bruli, a Dutch social designer who wanted to make a positive impact on people struggling to become healthier. This plate is designed to have sections that visually divide your food with the sufficient amount needed for each. This is perfect for portion control when you're just about to embark on your weight loss journey. If you want to switch to a healthier lifestyle this can definitely do the trick until you start getting the hang of it!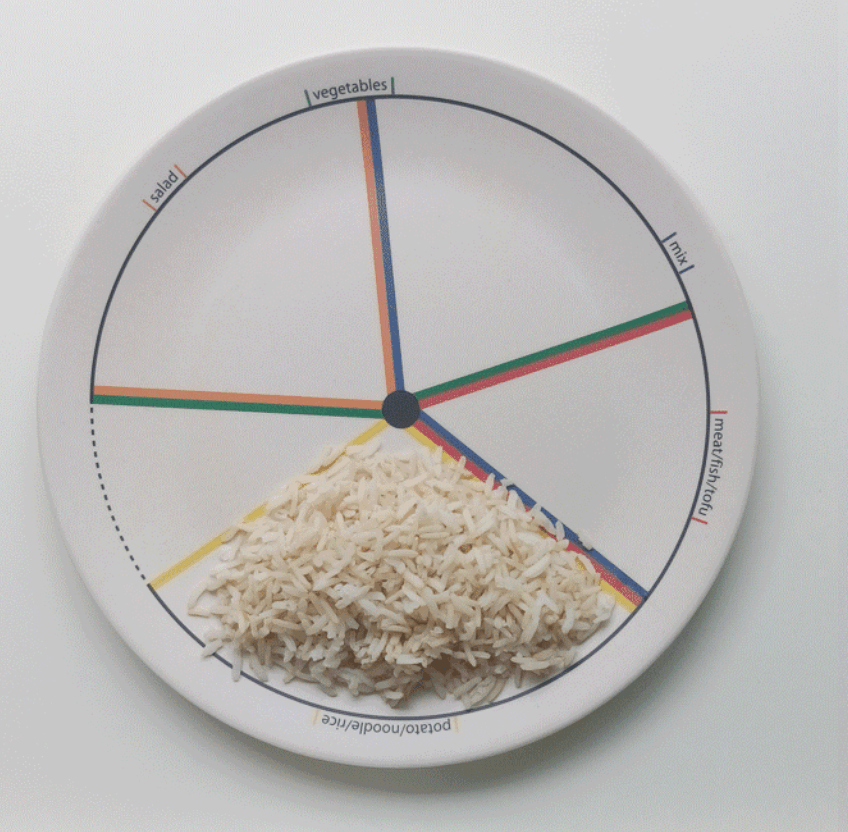 A Mattress Made for Cuddling
The struggle of having no leeway in the mattress for your arm when you're cuddling your significant other is a world-known problem. Well, this special mattress is a real game-changer, who would have thought you could put your arm in a fold inside your mattress? This is probably one of the best ideas that were made possible! Cuddling your bae is now looking more promising, plus you won't feel that annoying pressure on your arm as if it's going to fall off from your body.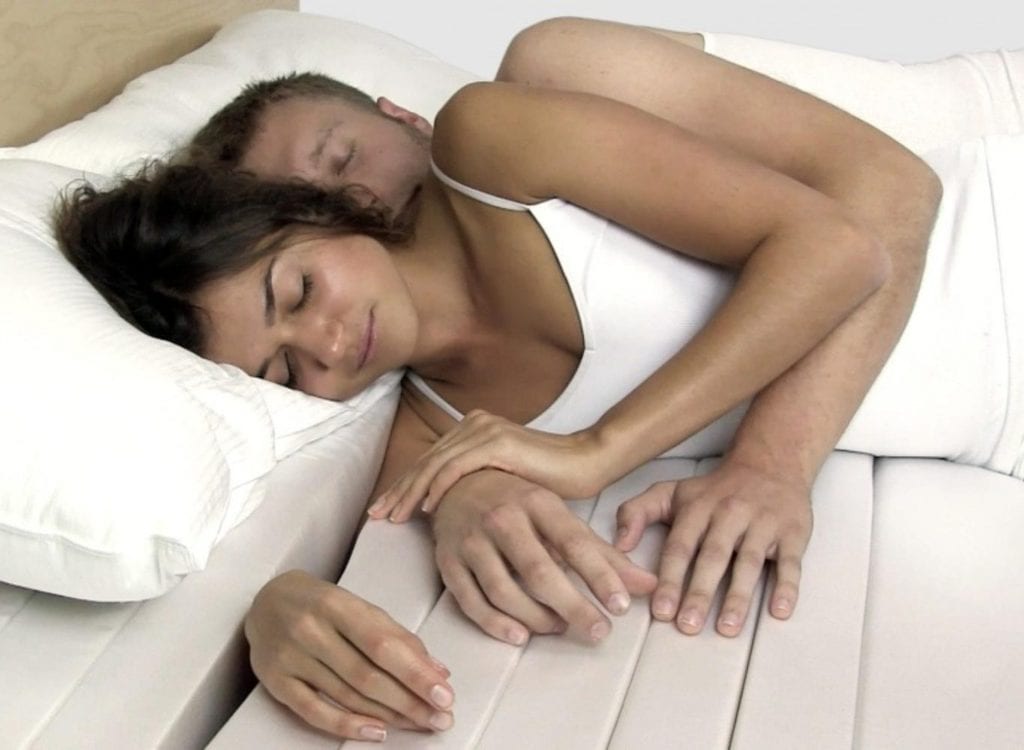 Multitasking Made Right
If you were looking for a two-way solution for staying fit while taking your toddler on a nice ride outside, then this tricycle is the perfect solution for all of the parents out there who want to stay active! This is suitable for toddlers from the age of one to five years old. So why not take your toddler and dog for a stroll at the same time? This is definitely a fun way to stay active!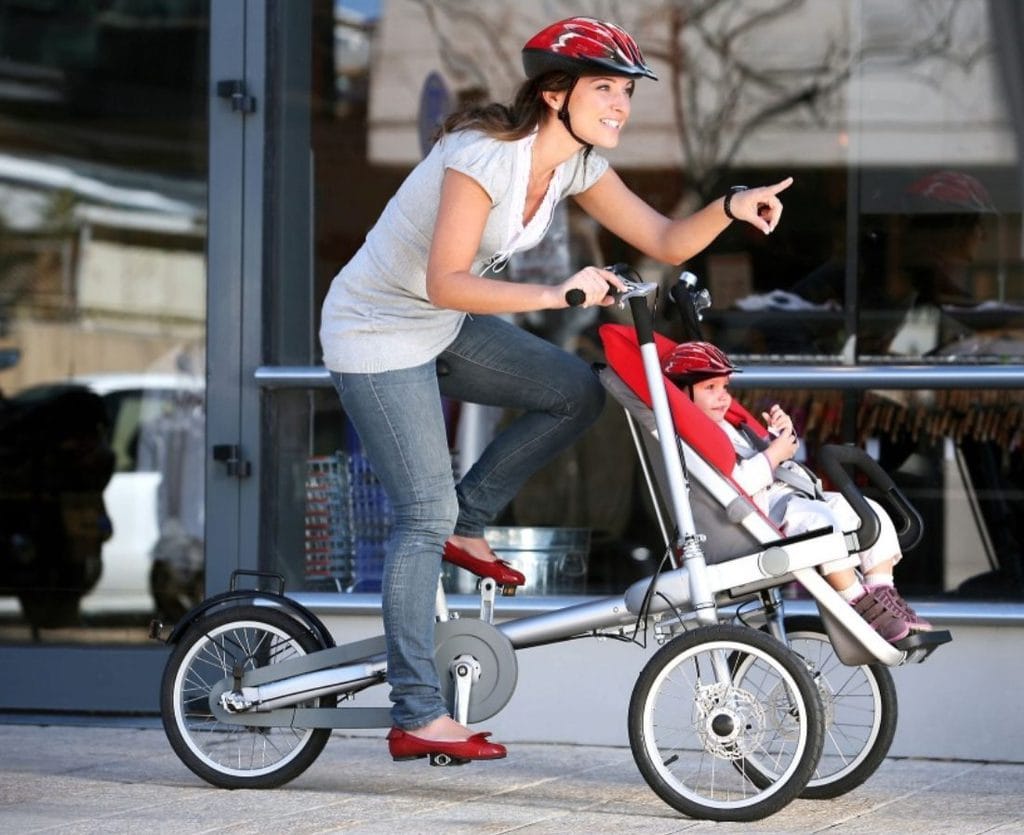 Separating Yolk Like a Boss
Separating the yolk from the rest of the egg can be a struggle for some of us, but there are a lot of patents and inventions to make things easier. There are plenty more fish in the sea but boy, you've never seen this little fishy silicon contraption. Who hasn't dreamt of having a fish helping out in the kitchen? Whoever created this silicon shaped fish really thought of it all!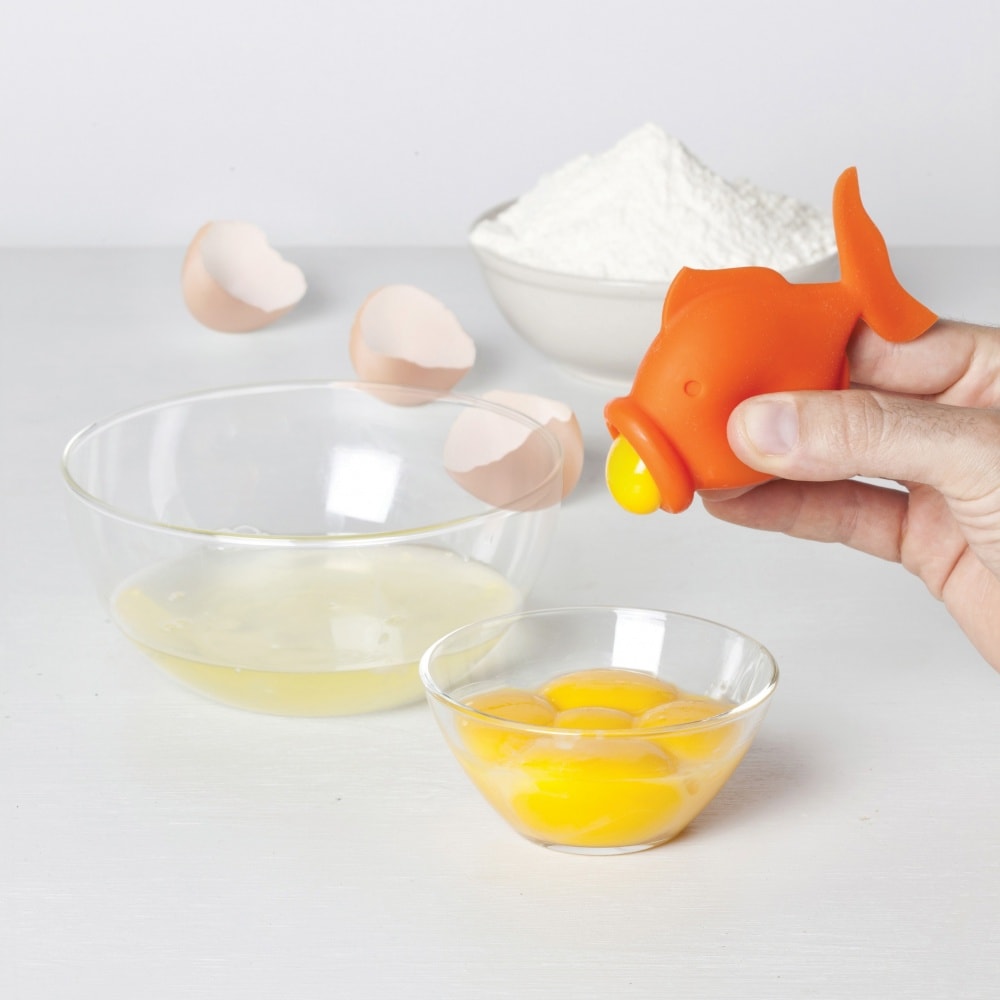 100% Awesome
It can be quite daunting reading a book and realizing that after reading 100 pages, you still have another 300 to go. That's where this publisher comes into play. Instead of adding page numbers, they thought of an ingenious idea where each page of the book shows the percentage of how much you have read so far. Not only does it ensure that you remember where in the book you reached, but it also provides a sense of achievement, giving the reader a progress bar.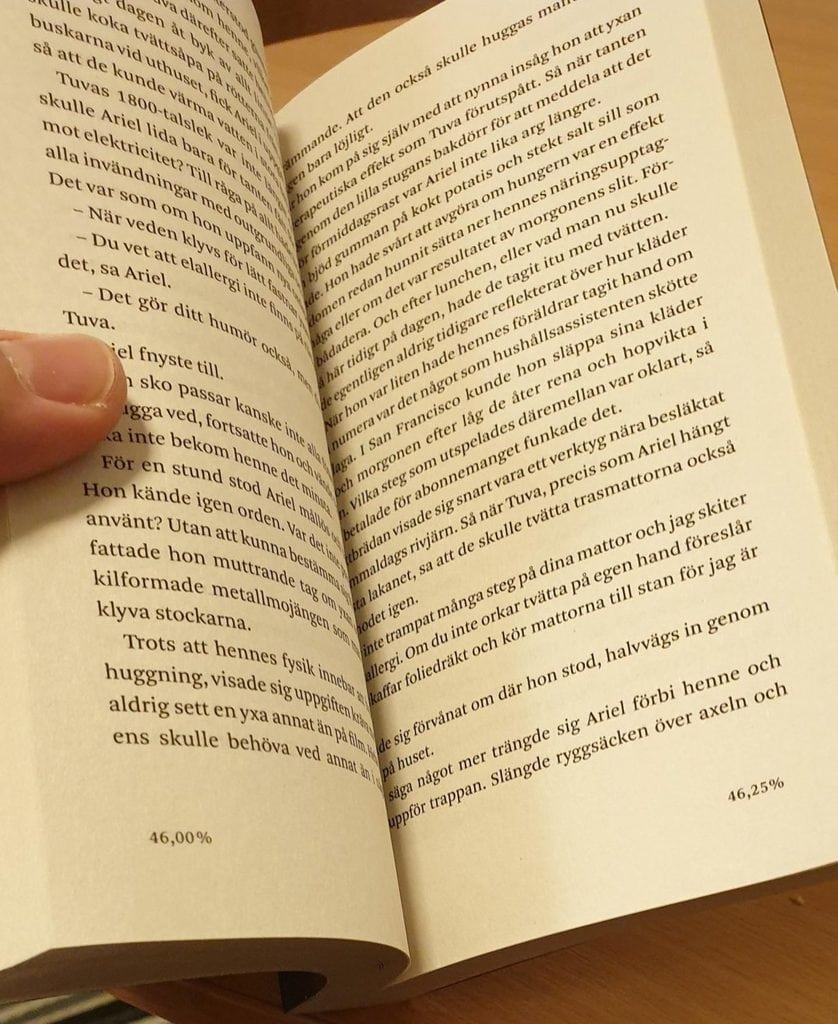 The World of Card Games
Upon first glance, it might not seem so obvious what the "unique idea" was in this photo that the person came up with. However, if you look a little closer, it becomes increasingly clear. Basically, if you put this deck of cards together in order, it forms a map. It's something out of a treasure hunt movie, where the hero puts together some pieces that helps them locate the prize. We're not entirely sure what the map is showing, but as we said, it's a great idea.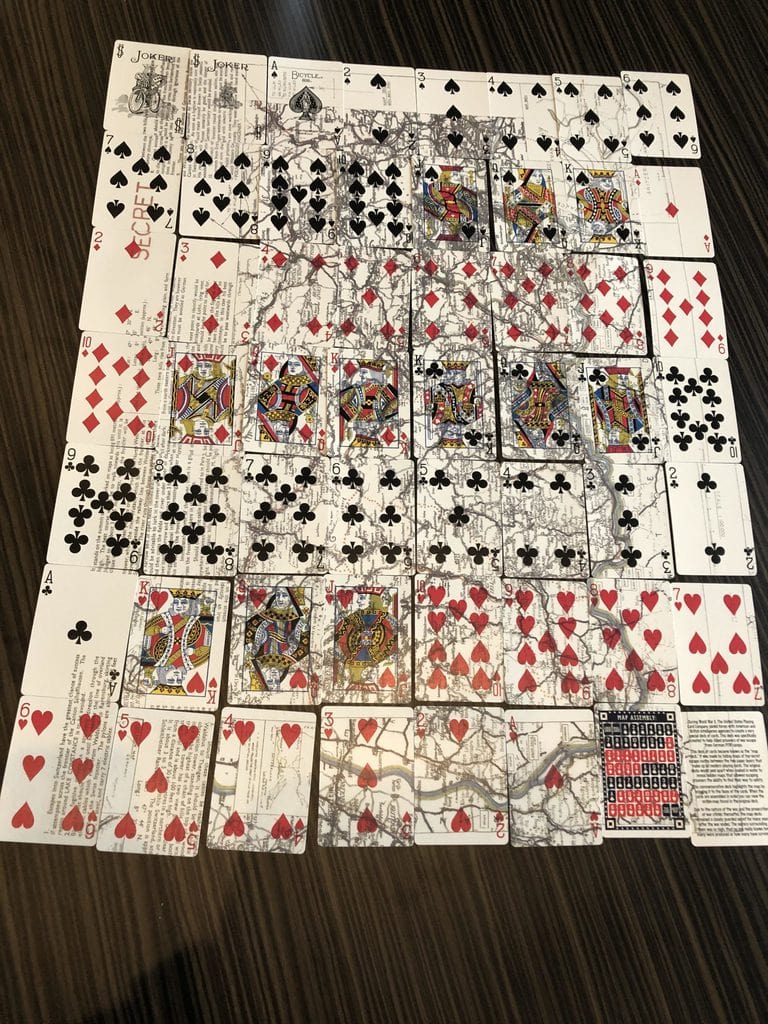 Vintage Design
There are plenty of bars and restaurants around the world with unique designs in their bathrooms. The following photo is a classic example of this, quite literally. Of course, cassette tapes are very much a thing of the past and are, by all accounts, vintage. So this bar came up with a cool idea to line the wall of its bathrooms with tapes from a variety of music genres. Customers are able to inspect which of their favorite bands have been included in the design.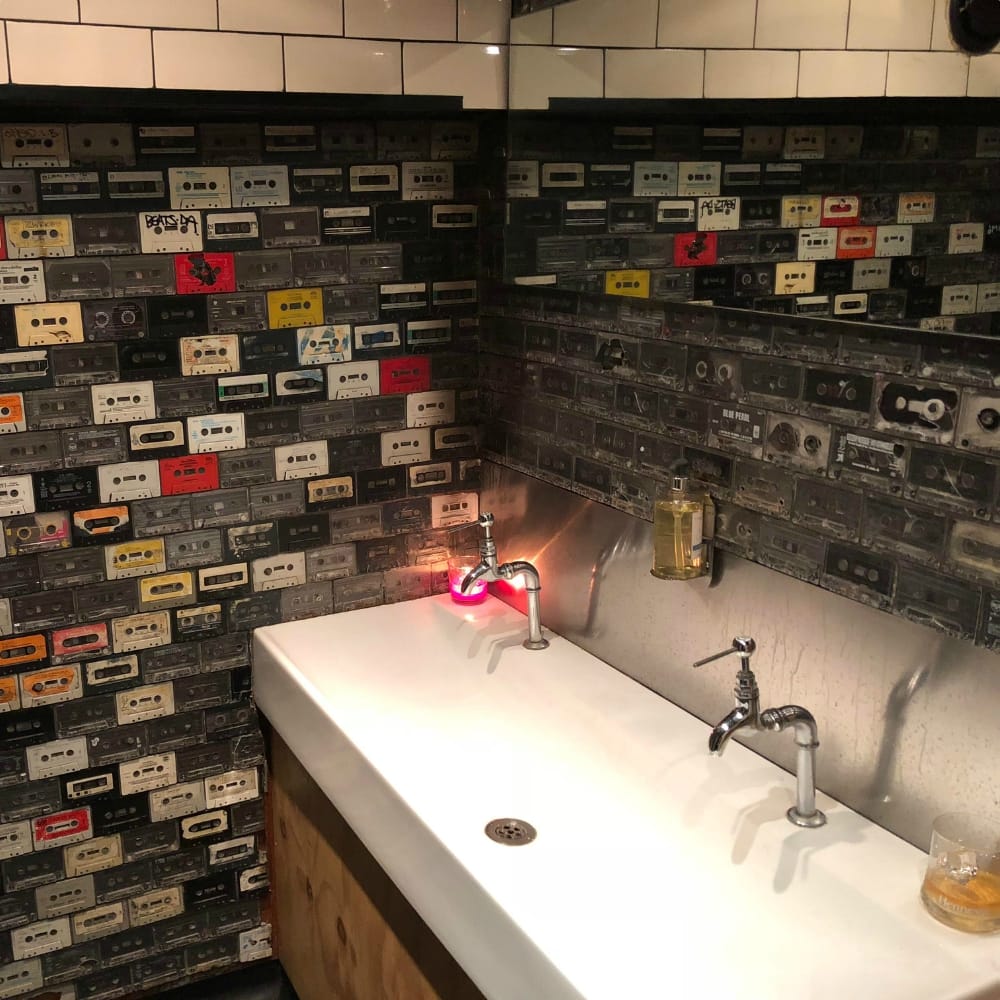 The Master of Camouflage
The uploader of this photo wrote the following caption for it: "My mom painted this outlet to match the rocks." That's all we needed to understand the masterful craftsmanship behind this awesome idea. This woman absolutely nailed it, quite literally, making the outlet blend into the background with this seamless form of camouflage. It just goes to show how our eyes can deceive us. Thankfully, the outlet is still obvious enough to see so that one can use it.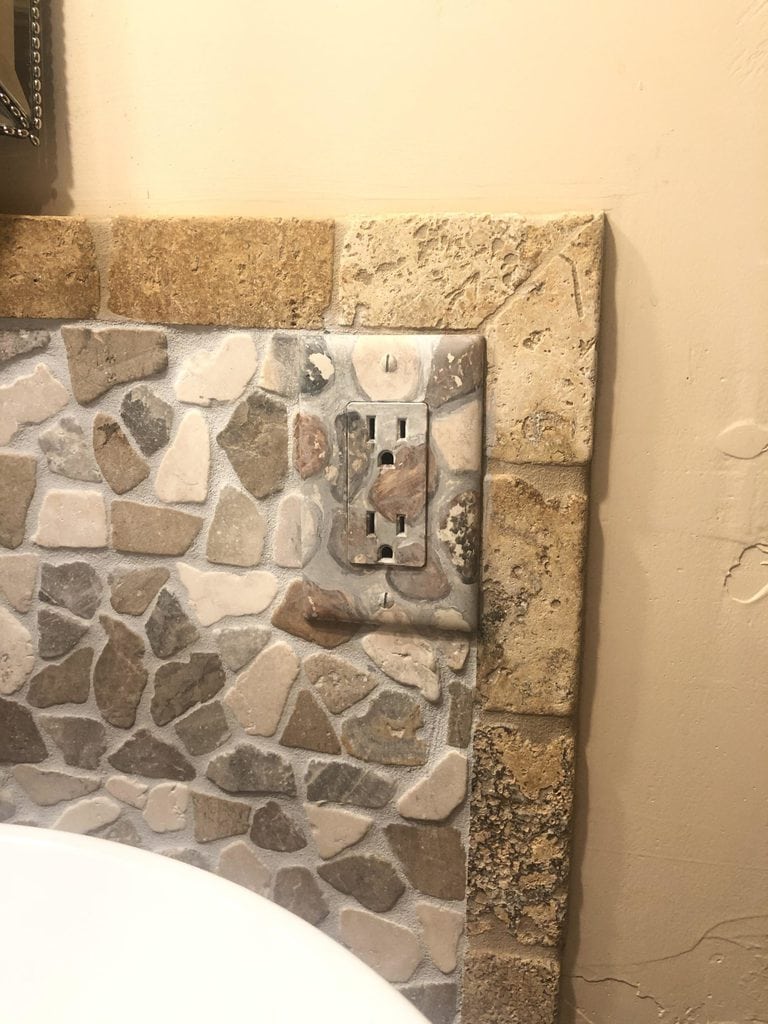 Who Needs a Clock?
You would think that maybe this is the kind of creation that we no longer need these days. However, that takes nothing away from how awesome of an idea it is. Basically, it is a 3D-printed sundial that actually displays the time in the shadow. Don't ask us how this actually works. All we know is that there is some sort of magic at play here. And all they need to do now is make one that can fit in our pockets.