The love between an admiring grandchild and doting grandparent is so incredibly special. Involved grandparents can make a big difference in the lives of their grandchildren. While parents are busy with the day-to-day details of raising a child, grandparents can enjoy the beauty and innocence of childhood again, without the daily grind of parenthood attached. They adore their grandchildren above everything else and make them feel like the most special people in the world. We are all aware of the importance of parents in our lives, but what about grandparents? Here's why the bond between grandparents and kids is so wonderful.
They Teach Us Not To Take Ourselves Too Seriously
They may be losing teeth, forgetting their spouse's name or falling asleep at the table, but at least they know how to make a joke about it. Being advanced in years, grandparents don't take themselves seriously as much anymore and can laugh at themselves.
Maybe they can't hear properly at times or might fall asleep at an inappropriate time, but they know that age is catching up and they're not afraid to crack a joke on themselves.
They Show Us Classy Style
Growing up in a different time, our Grandparents have a sense of style we aren't familiar with. The priorities were different back then and what we do love about the period is that people did dress up for occasions.
Only in the 1990s did people start dressing more casually, with fast fashion becoming more of a priority. You'd dress up for the theater, the grocery store, and for dinner. During that period, there was more attention to detail and craft, and also the quality of fabrics. It would be wise to get some style advice from our style-savvy grandparents.
They Know The Importance Of Keeping Your Belly Full
Going to grandma's house? Be prepared to be over-fed! Nobody in the world makes food better than grandma, and feeding you is her way of showing love and care; this is one of the reasons we love our grandparents so much.
They care for our needs, and they sure know how to be generous. Going to our grandparents' almost always means we look forward to a delicious home-cooked meal. The food which feeds the body and soul is made the way she cooked – by heart.
They Teach Us Important Life Lessons
Their special position of trust allows them to help nurture and shape their grandchildren's lives. Grandparents often spend heaps of quality time with their grandchildren and can have a deep influence on their grandchild's values.
Grandparents teach children a lot – from how to appreciate nature and be gentle to animals, to being kind to each other and treating other people with respect. When parents have to focus on the day to day runnings of the household, grandparents see the bigger picture.
They Show The Importance Of Being Involved
According to a survey, 72% of grandparents "think being a grandparent is the single most important and satisfying thing in their life." With greater patience, openness, compassion, and wisdom, they're in an excellent position to be more involved with their grandkids.
Grandfathers and grandmothers seem to exist and even enjoy to make their grandchildren happy, whether it be teaching them or simply spending time together. Everything they do, they do it with dedication, giving everything they have, and they love being a part of their grandchildren's lives.
They Know How To Stay Present
Grandparents remind us that time is special and it goes by so fast, as they have witnessed. Grandparents don't wish time to hurry up to the year when our kids sleep through the night, are potty trained, or are more self-sufficient.
They're not just physically present, they're mentally right there all the time. The pre-iPhone generation doesn't need a device in their hands all the time to check their email or Facebook. When they're with their grandchildren, they are there 100%.
They Teach Patience
Grandparents move on toddler time. There's no rushing, deadlines to complete, no schedules to be met or classes they're late for. There is just the slow discovery of the beauty of life.
Exploring the garden, watching visiting birds in the trees, or picking oranges together from the backyard. Grandkids are the fortunate beneficiaries of such expanded empathy, warmth, and understanding. And they dearly appreciate all the positive regard their grandparents are so happy to award upon them.
They Show Us Endless Love
While grandparents love to indulge their grandchildren with gifts and goodies, one of the greatest gifts they give us is their time. The immense love parents have for their children seems to expand even more when it comes to love they have for their grandchildren—it's enough love to conquer the world.
As kids grow, not only do they have support from their parents, but they also have their grandparents behind them, lifting them even higher to achieve even bigger and better things.
They Even Let Us Teach Them New Things
By the time grandkids come along, it's been a long time since our parents hung out with a tiny child. TV shows that are airing now are brand new, like Peppa Pig or Dora The Explorer which are fascinating for the entire family.
Kids love feeling like they have things to show their grandparents as well, and feel on top of the world when they can share their love of Anna and Elsa or "Baby Shark" with a new, receptive audience.
With More Time, They Can Show More Support
Well, not all the time, as some grandparents still have busy lives of their own, but by this age, they are mostly retired and removed from the pressure of the workplace.
As a result, they're able to focus more on their grandkids without having the constant pull of work in the backs of their minds. They're in a far better position to sit back and enjoy all the sweet things that their grandkids say and do that make them so delightful.
Teach Kids Good Values
Parents do their best to instill values and morality in their children, and they are the biggest influence in their child's life. Grandparents also have a crucial role to play in their grandchild's inclinations and ethical developments.
Somehow, kids find clearing the table or making their beds less painless when Grandmother asks them to help out than they do at home. The stories, examples, and wisdom grandparents share about life can have a significant impact on their child's moral development.
They Teach From Experience
Not only do children benefit from their parents' experience and knowledge, but from their grandparents' too. Grandparents know exactly how to soothe boo-boos, calm fears, and reassure their little ones that everything will be ok.
They also know the answers to a lot of tricky questions, like "what's a shooting star?" and "where does the moon sleep during the day?" Often children will listen to grandparents even when they are not listening to their parents or other adults. Their sage advice and comforting presence offer more than they know.
Being Supportive, No Matter What
Grandparents are always there to offer support when a child needs a shoulder to cry on or to complain about their parents. Especially during difficult times, having an extra layer of support can make a big difference in a child's life.
This can be for your advantage: when a child is convinced you're being unfair, grandparents offer a sympathetic ear but can also have a better way of explaining and reasoning so that their grandchildren are more willing to listen.
Friends Come In All Shapes And Ages
Many grandparents are only too happy to take care of their grandchildren and the most trustworthy people to take care of children, without a doubt, are their grandparents.
The relationship between grandparents and grandchildren is full of love and friendship. As parents can't always be their child's friend, and other children's friendships often come with expectations and peer pressure. Grandparents don't have to worry about school or social situations as much as you do and offer supportive companionship.
Sometimes, They're Better Mentors Than Parents
Kids are always eager to learn something new. Whether they want to master a skill or excel in a subject, their grandparents can make excellent mentors. They're very often role models and mentors for younger generations.
Grandpa may have a way of teaching a child to tie shoes that works better than dad's. Maybe Grandma has more time to help a child with homework than their parents. Or maybe a child discovers a fondness of woodworking or sewing, because of a skill they admire in a grandparent.
Link Us To Our Family History
Grandparents might not be too pleased to be called a link to the past, but from a grandchild's point of view, that's what a grandparent is.
Kids who spend time with their grandparents get to listen to their stories of the way things were and have a sense of their family history and lineage that kids without grandparents often miss out on. They are almost like historians – teaching values, instilling ethnic heritage, and passing on valuable family traditions.
They Offer Stability
Grandparents offer a sense of stability and security in a fast-paced and ever-changing world. This is especially true for children whose parents divorce. While watching their parents separate, knowing grandma or grandpa is there can be a huge consolation. But life doesn't have to be as traumatic as divorce to throw a child off-balance.
A parent's new job, a new school, or a new city can all make a child feel off balance and upset. When life gets confusing or upsetting, it sure helps to know your grandparents are there.
They Make Us Happier
Kids with grandparents in their lives tend to be happier and more emotionally mature. Oxford University researchers discovered children with involved grandparents are significantly happier than their grandparent-less friends, and for anyone with a grandparent, these results are no surprise.
A study from Boston University also reveals that kids who grew up with grandparents involved in their lives experienced lower than average rates of depression later on as adults. You can't argue with science!
They Are A Confidant
For children, it is essential to have a confidant. In a child's life, the grandparents become like second parents, they should be caring but also capable of telling them when they are wrong.
They transform their grandchildren's lives. They listen attentively, giving comfort and offering the truest and most refined advice. It means encouraging their young descendants to find courage and face their challenges. Grandparents may have silver hair but also a golden heart.
They Teach Us Their Hobbies
Because they grew up in fewer electronics, they have skills that some parents lack, and know how to do things that today's youngsters are not familiar with.
They are only too happy to impart us with new crafts or skills like knitting, sewing, fishing, woodworking, and gardening. And since they are concerned about their grandchildren's welfare, they'll be sure to teach them how to do things safely. Their sensitivity and care make them amazing teachers, and they love it.
They Love Us Unconditionally
Research suggests that children find unique acceptance in their relationships with their grandparents, which benefits them emotionally and mentally. Parents are the most important source of sincere love, but parental love can also be complicated.
It's usually all bound up with hopes and expectations and ambitions for children. Parental egos may get involved. Our grandparents accept us for who we are, without criticism or attempt to change us, as nobody else in our entire lives has ever done – not like our parents, siblings, spouses, or friends.
They Offer Help To Kids & Grandkids
With both parents in many families working, it is often the grandparents that have a vital role in raising today's youth. According to a 2010 Census, roughly 2.7 million grandparents provide for the basic needs of their grandchild, while even more take care of their grandchildren regularly.
If they are willing and capable, having a grandparent act as either an occasional babysitter or a paid childcare provider gives parents an incredible sense of comfort knowing that they are leaving their children in loving hands.
They Help With the Small Things
In many cases, grandparents are not requested to make huge sacrifices or grand gestures within their family. Grandparents may be asked upon to pick up grandchildren from school, stay with them during a minor illness, or run some errands.
But even small acts of assistance can send a big message. These small acts tell the child – someone's got your back. You're not in this alone. When you need me, I'll be there.
They Impact Their Grandchildren's Relationships
As many as 90% of adult grandchildren feel that their grandparents influenced their beliefs and values. A child's perspective of what constitutes a healthy, normal relationship is very likely shaped by the relationship that he or she has with a grandparent.
Through frequent contact, a sense of emotional intimacy, and unwavering support, children can experience what a true, positive relationship should look like.
They Live On In Our Hearts
Grandparents are like magicians. Even though they aren't present physically, their presence is forever in our lives. They have the gift of living forever in our memories.
Though they may not be able to hold our hands, they will forever have a hold on our hearts. These grand beings are eternalized in the seeds they plant with us in the yard, that are now trees that look down on us. They are eternalized by the aroma of home-cooked food and family vacations. They live in the tasks they taught us and the crafts they passed onto us.
People Who Discovered Their Junk Was Actually Worth A Fortune
Michael Jordan's Shoes
For a basketball fan, getting the shoes of Michael Jordan is a thing of dreams, and finding them unexpectedly is even more thrilling. This was the case of Larry Awe, who was a staff member at the Capitol Court Mall in Milwaukee. Awe was cleaning up the storage room before its demolition and found a pair of sneakers that belonged to Michael Jordan. He saw Jordan's signature on one of the shoes and instantly knew he had struck gold. The shoes are worth about $20,000.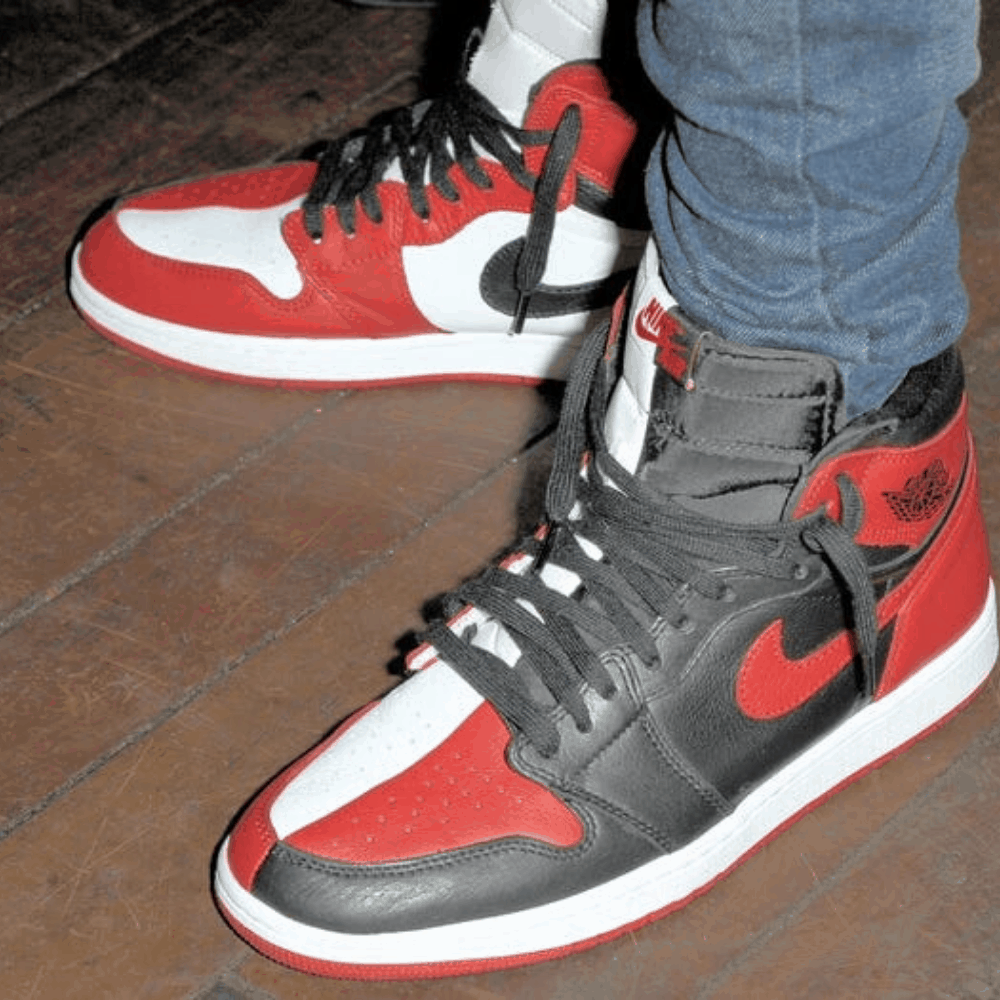 Picasso's Plate
Purchased in 1970 for less than $100, this Rhode Island woman had a plate designed by Picasso in her possession without realizing it. She had the plate hanging above her stove for many years, until 2014 when she discovered its real origins. She went to appraise the plate on Antique Roadshow, a TV show when she learned that her plate was really a Madoura plate designed by Picasso in 1955. The plate is worth $10,000.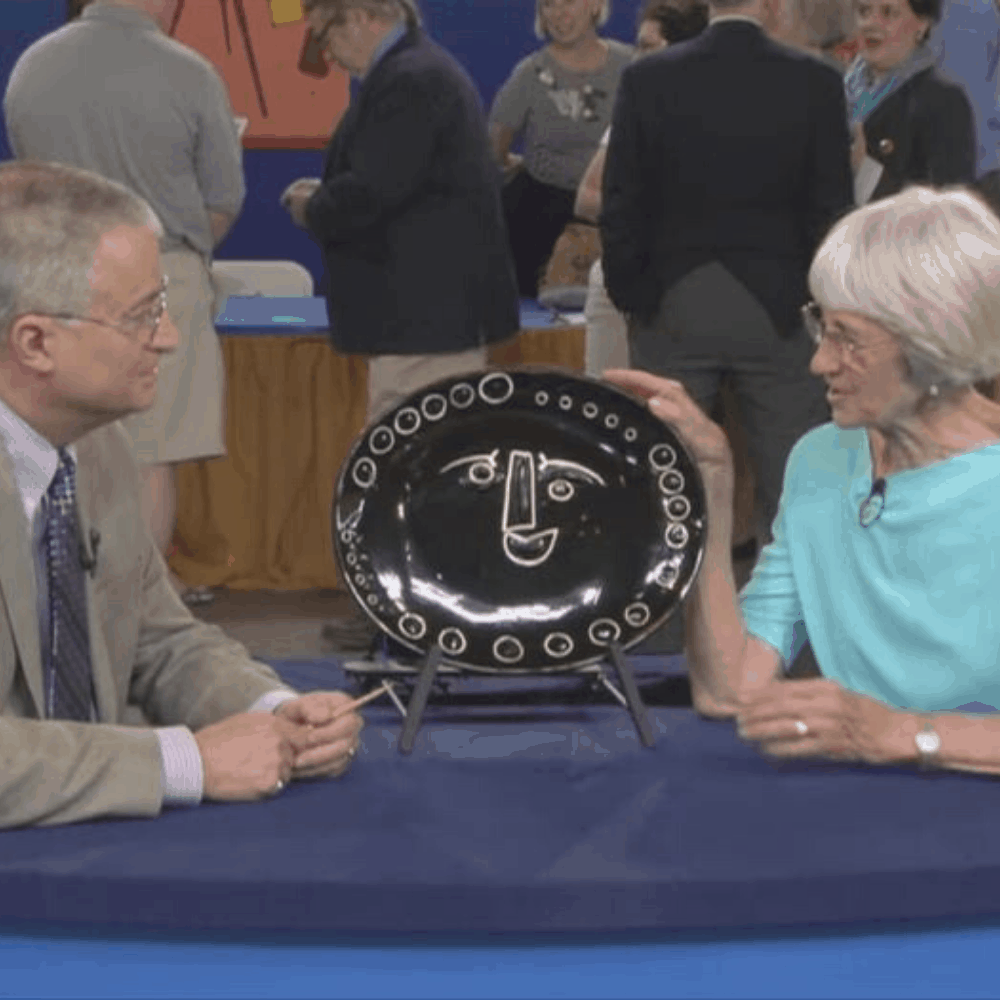 The Declaration of Independence
This is a case of a financial analyst living up to the expectation of getting value for his money, even though it was unintended. In 1989, this man bought a painting at a flea market for around $4, without knowing the Declaration of Independence was stuffed into the canvas. He discovered the document after a while, and it turned out to be an original. In 1991, the document was sold for $2.42 million.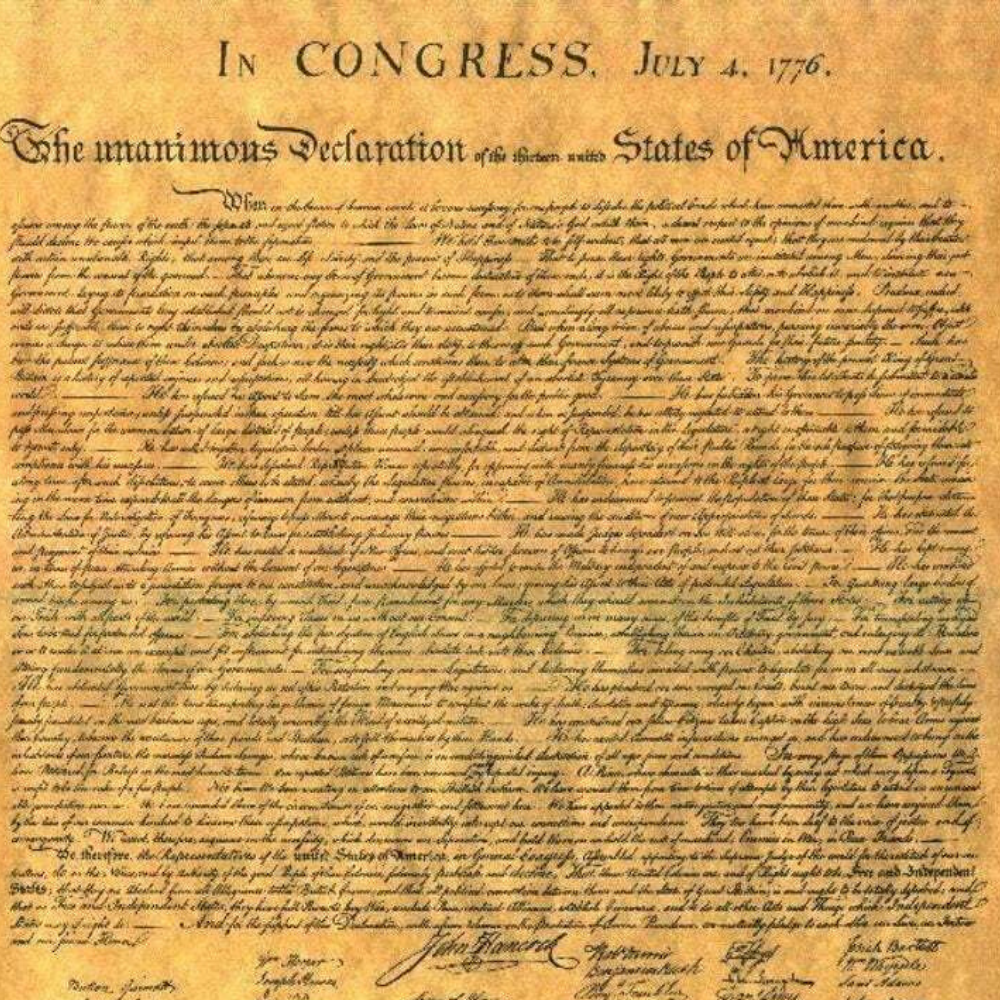 Andy Warhol's Sketch
Garage sales are known for strange and funny junk, so you must be really lucky to find an item worth a fortune. This was the case for Andy Fields, who bought five sketches at a garage sale in Las Vegas. Fields paid $5 for these sketches and did not think much of them when purchasing them, even though the seller told him they were original Andy Warhol sketches. Fields ended up framing one of the sketches and discovered the signature of Andy Warhol on the back. This sketch is valued at over $2 million, a gift from one Andy to another Andy.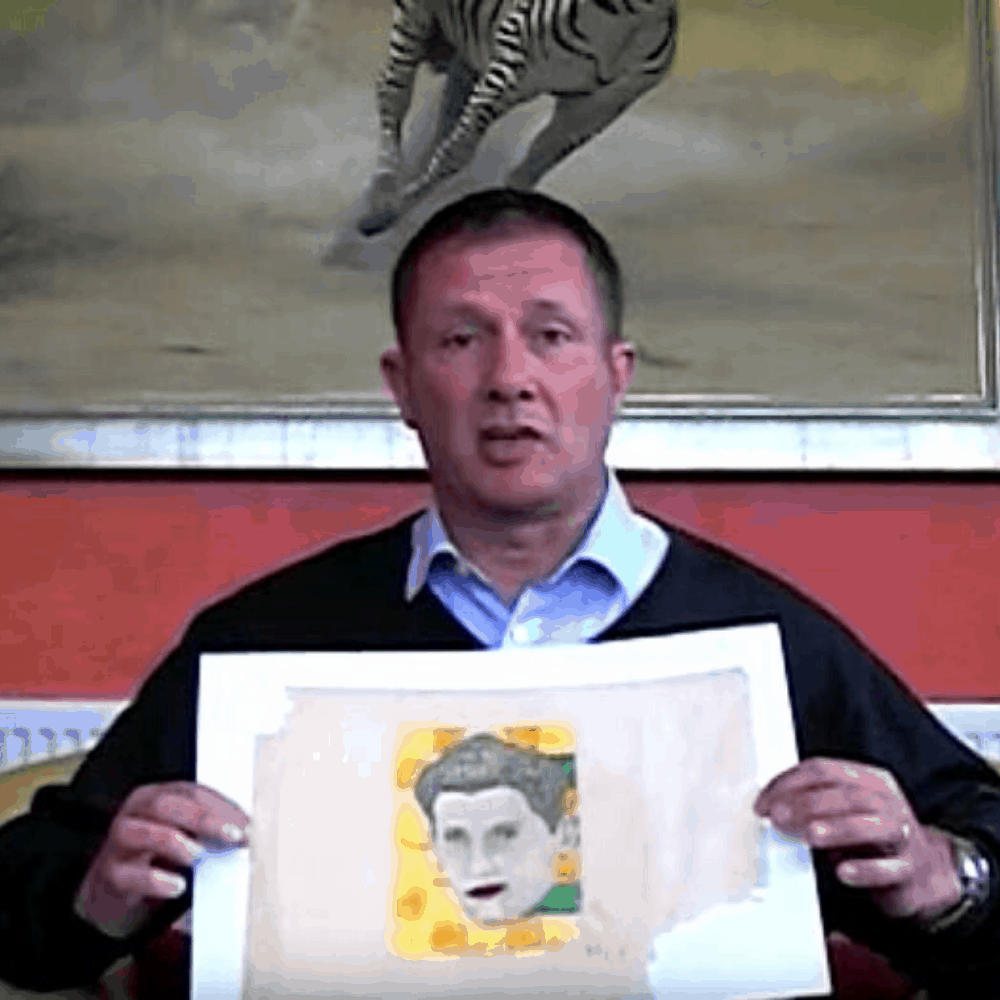 Egyptian Jar
This woman noticed the striking resemblance which an Egyptian jar and her garden ornament shared and decided to have it checked out. Her intuition was right, as the Egyptian jar and garden ornaments were one and the same. The jar which was created between 1550 and 1069 BC was built with a structure to hold a human liver. Due to the damage which the jar had, it was worth around £1000. Still a fair price for a garden ornament.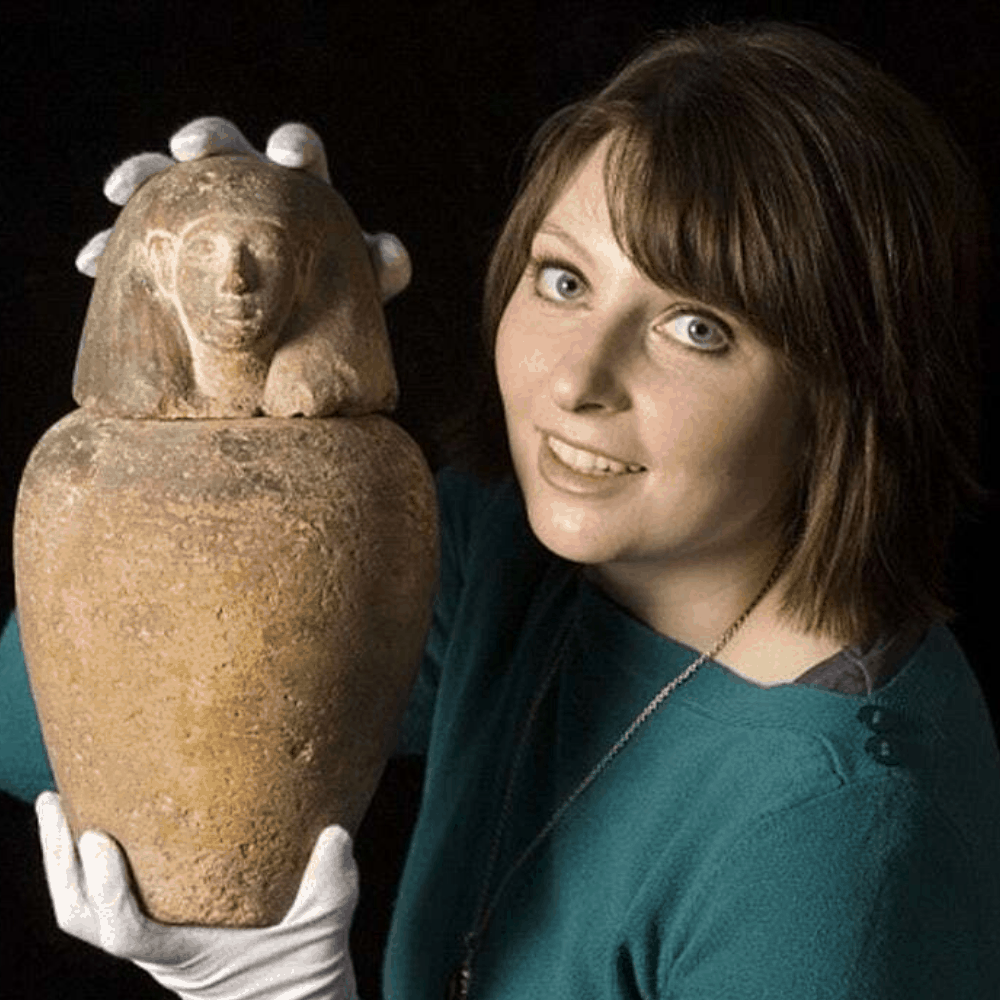 Szechuan Sauce
In 1998, McDonald's released a limited edition product called the Szechuan Sauce, as part of a promotion for Disney animated flick Mulan. As expected, the sauce went out of circulation after promotion for the movie had ended. However, the sauce was mentioned in the third season of popular animated sci-fi series Rick and Morty in 2017, and this revived public interest in Szechuan Sauce. Some families who still had the sauce in their possession made a small fortune off it, with one jug going for $15,350.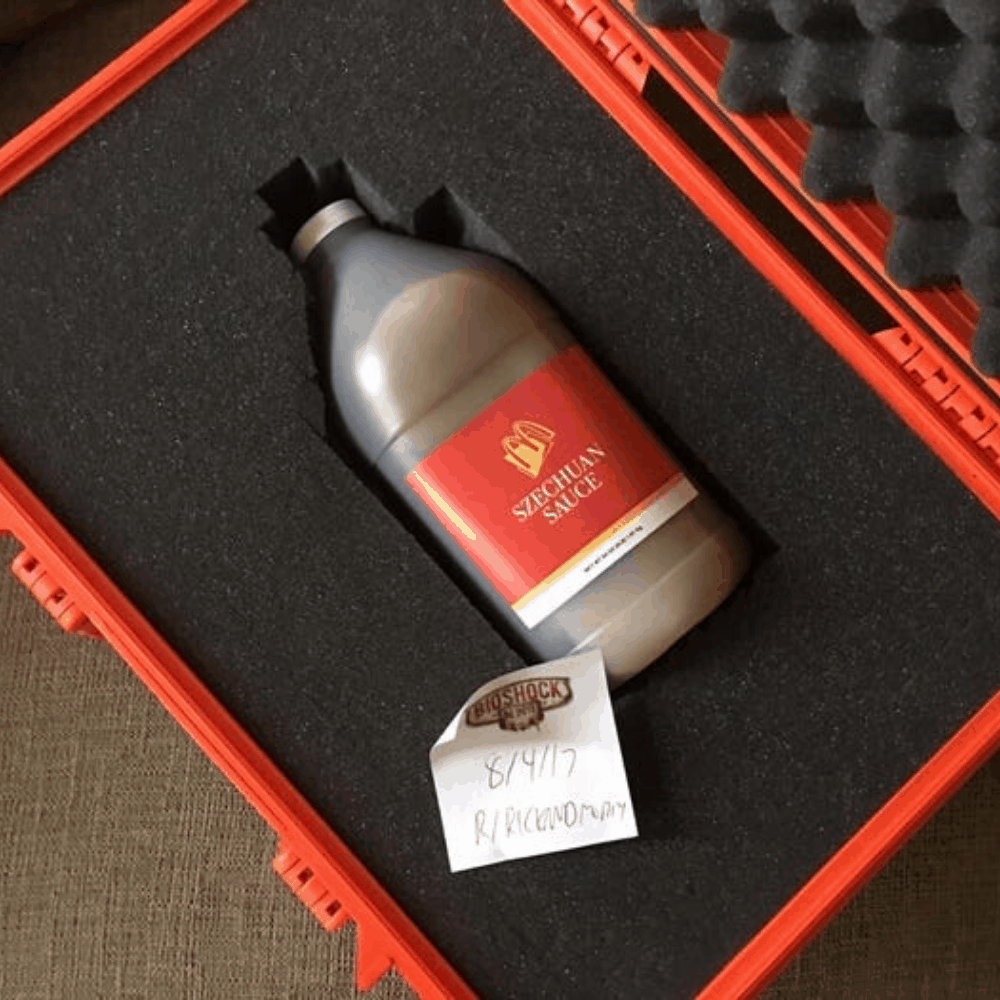 The Expensive Painting
A woman living in France decided to sell her house and got the pleasant surprise of discovering that her kitchen painting was actually worth a fortune. She had an auctioneer over to appraise her belongings when the auctioneer discovered her lovely kitchen painting was actually a 13th Century masterpiece. Named Christ Mocked, it was one of the most popular works of Cimabue and one of the paintings which depicted the crucifixion of Jesus. The painting is worth over $6 million, and to think it was just hung up above her hot plate!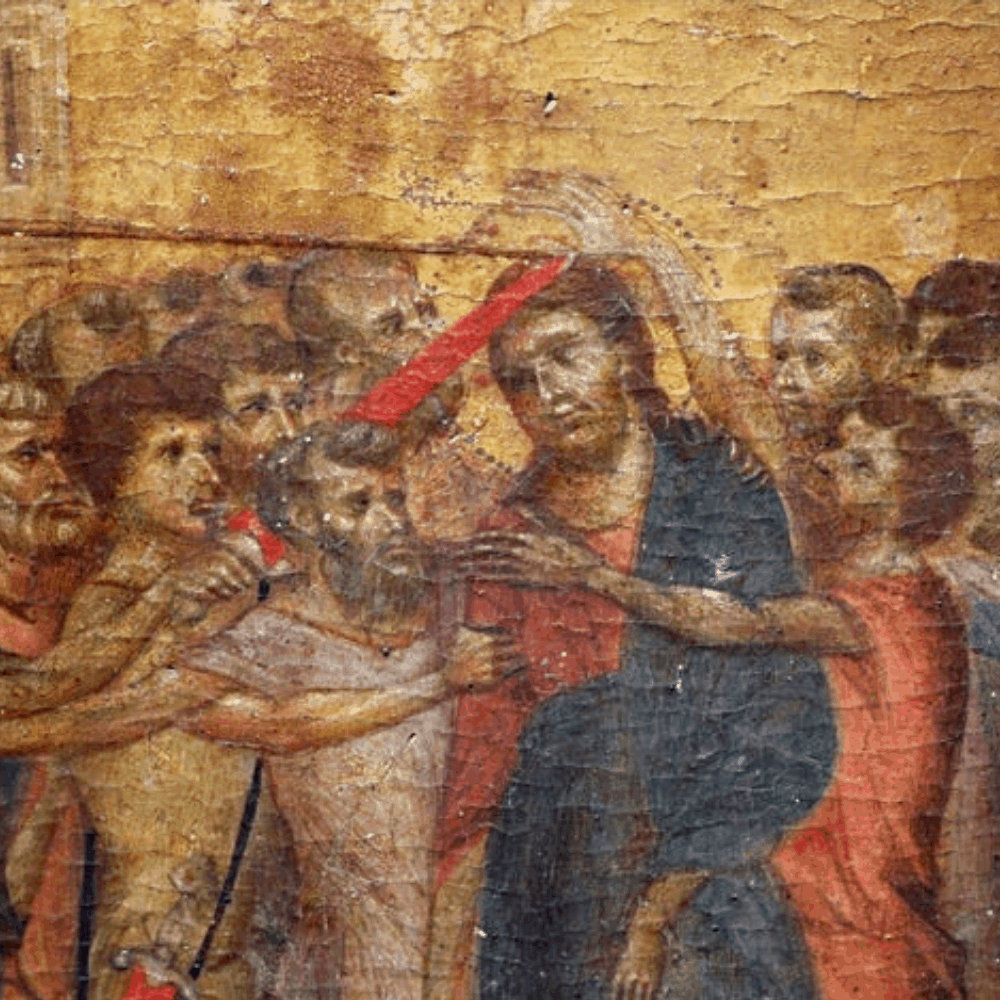 The Chess Piece
A part of a medieval chessboard, this chess piece was discovered in Britain. The medieval chessboard which is made of walrus ivory turned up on the Isle of Lewis in 1831, with five of its pieces missing. One of the five pieces was discovered in 2019 when a British family bought a new house in Edinburgh. Apparently, the piece was purchased by the grandfather of the family for a mere $6. The piece, which was later recognized by the staff of the new house, is said to be worth $1.2 million. Perhaps the remaining four pieces are also sitting in private residences around the world.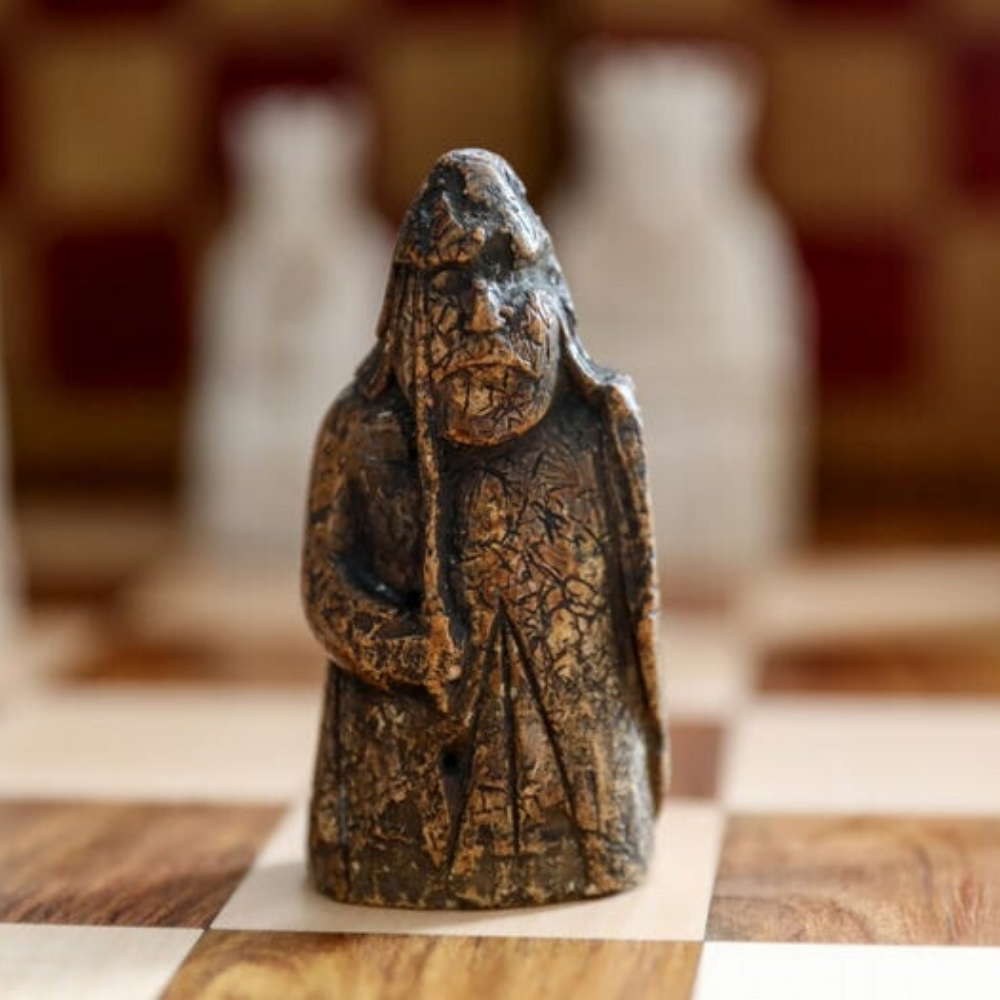 Old Nintendo
Gamers would love this item, as old games have a special allure. This old Nintendo game was discovered by Scott Amos while cleaning out his childhood house. The game he found is an unopened Nintendo Kid Icarus game, which originally cost $38.45 when it was purchased. However due to time and the perfect condition in which he found the game, it would go for about $10,000.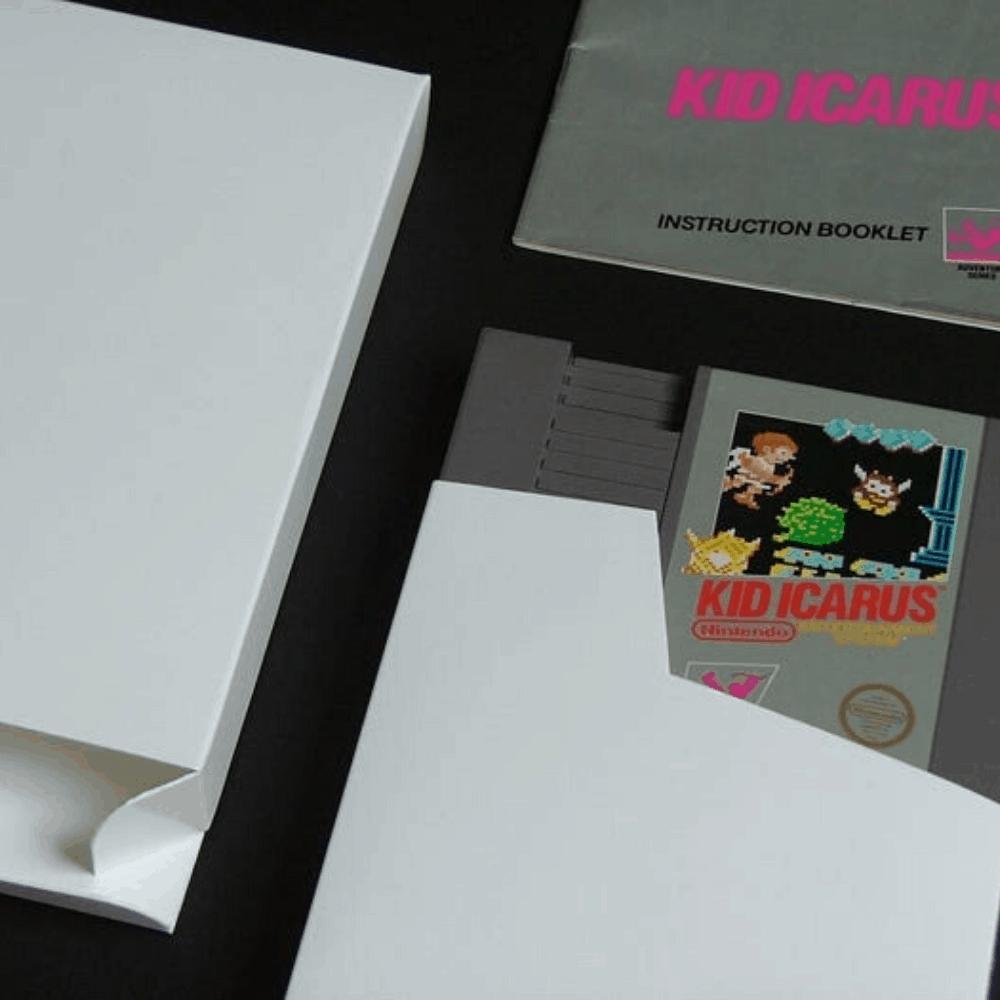 Painting In The Attic
Another painting found in France, this time found in an attic rather than hanging in the kitchen. This time the painting was found in Toulouse. This painting which was found amidst clothing, toys, and clocks is an original painting by Caravaggio, an Italian Renaissance artist. The painting, just like Christ Mocked, is based on a biblical event and tells the tale of Judith and Holofernes in the Old Testament. The painting is worth up to $171 million. Not bad at all for an attic piece.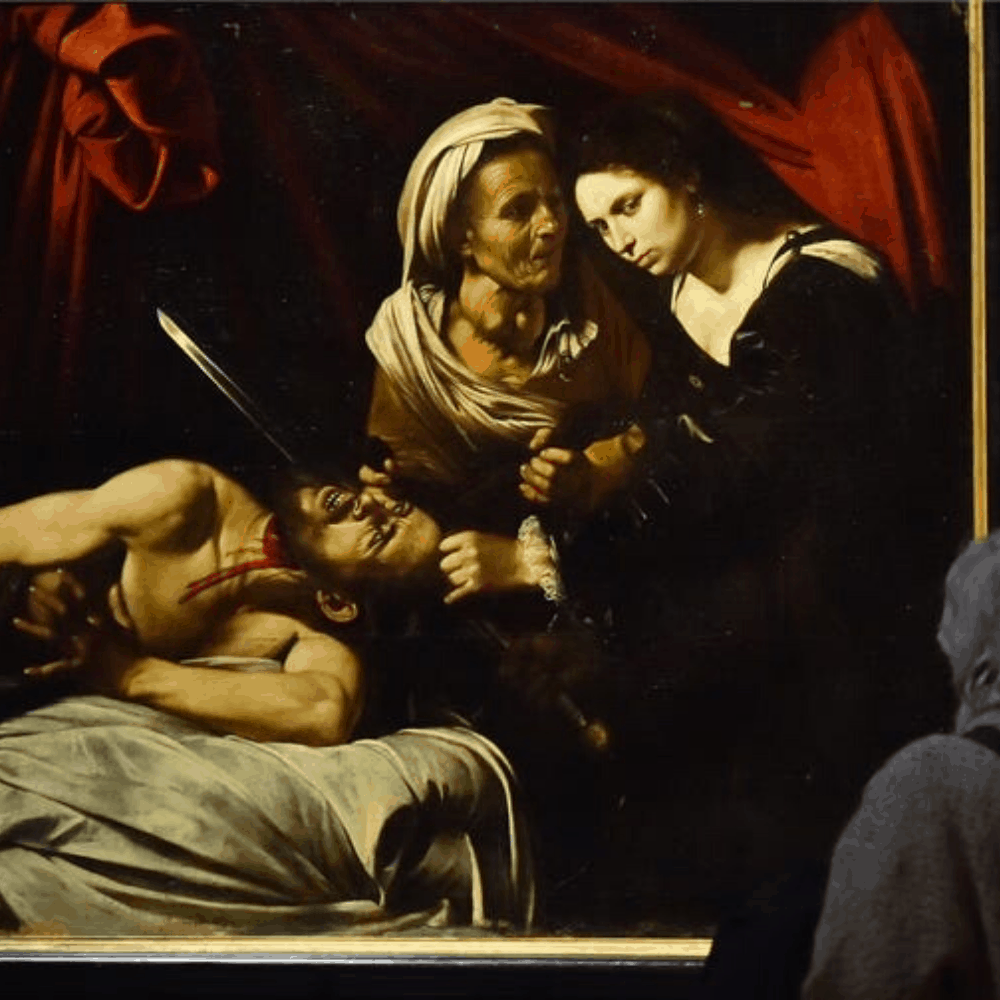 Not A Fake
Not many are as lucky as this lady who purchased a fake diamond ring which turned out to be an original. She came across the ring at the West Middlesex Hospital and paid just $13 for it. After wearing it regularly for about 30 years, it was not until 2017 that she discovered the diamond in the ring was in fact 26-carats. The ring ended up being sold in an auction for a whopping sum of $800,000. Quite a profit made, one must say.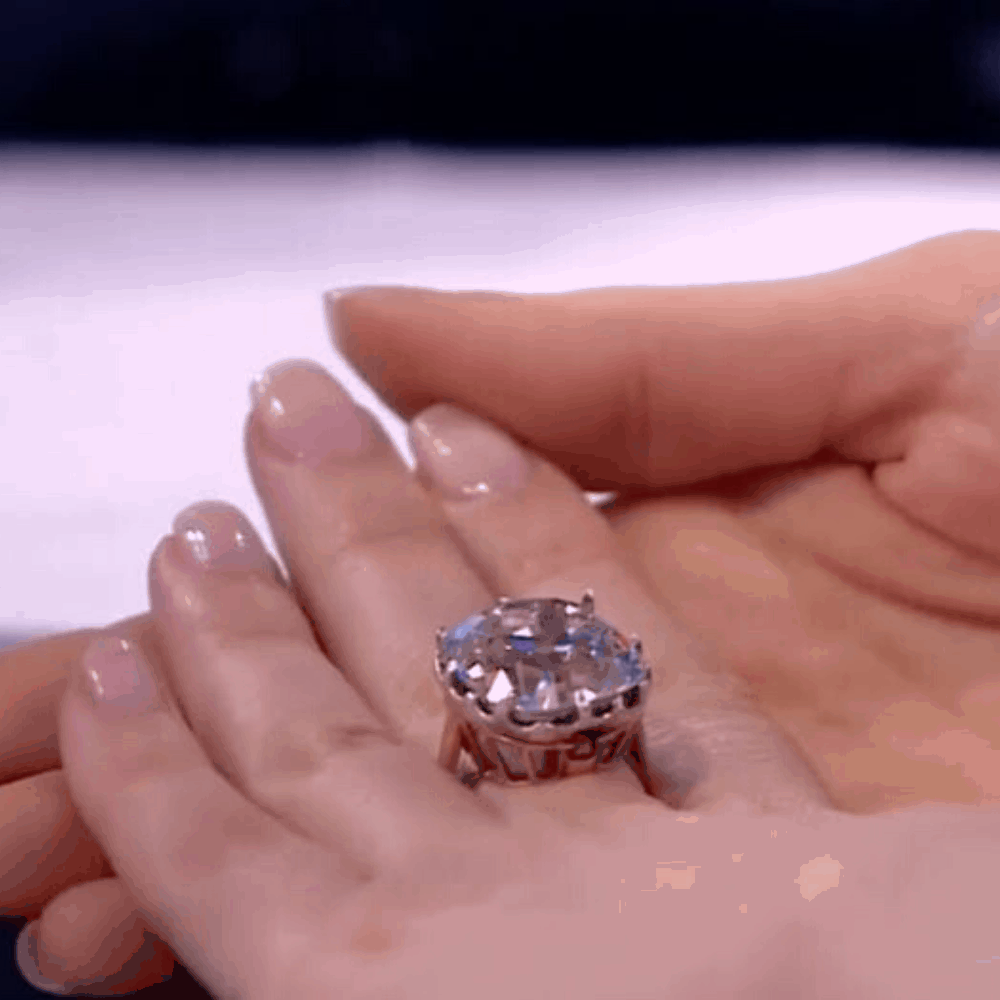 Cars in The Barn
If you know how expensive and desirable vintage cars are, you should be able to imagine the excitement this duo must have felt after discovering these cars. The cars were found in a 100-year old barn somewhere in France where they were stored by Roger Baillon. The cars are certainly worth over $18 million. It seems France is the best place to find expensive junk.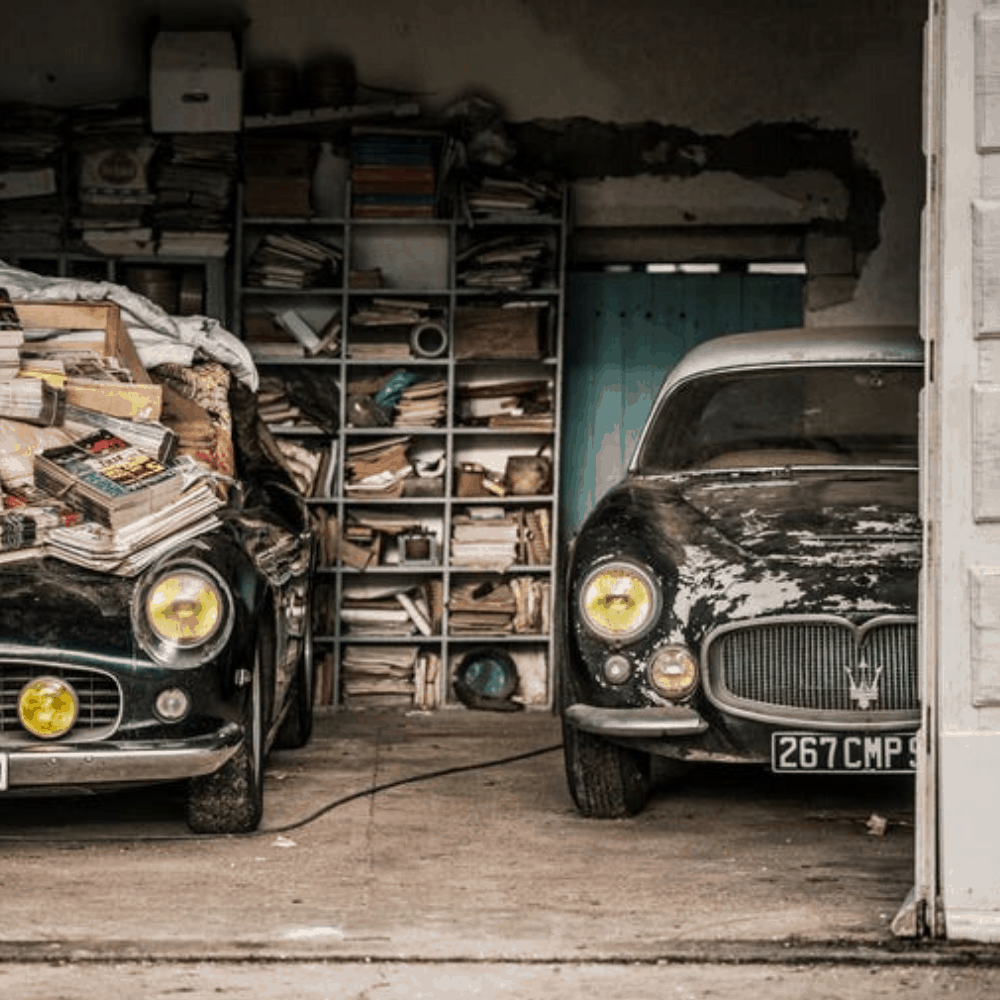 Apollo 11 Artifact
NASA is an institution known to be quite daring with their projects, striving to be as precise as possible on every mission. This is why the auctioning of an Apollo 11 artifact for a mere $995 is very surprising. The artifact is a sample of moon dust that Buzz Aldrin and Neil Armstrong collected after their iconic moonwalk in 1969. After NASA mistakenly auctioned it off in 2016 to Nancy Carlson for just $995, she went on to sell it for much more in 2017 at a New York auction.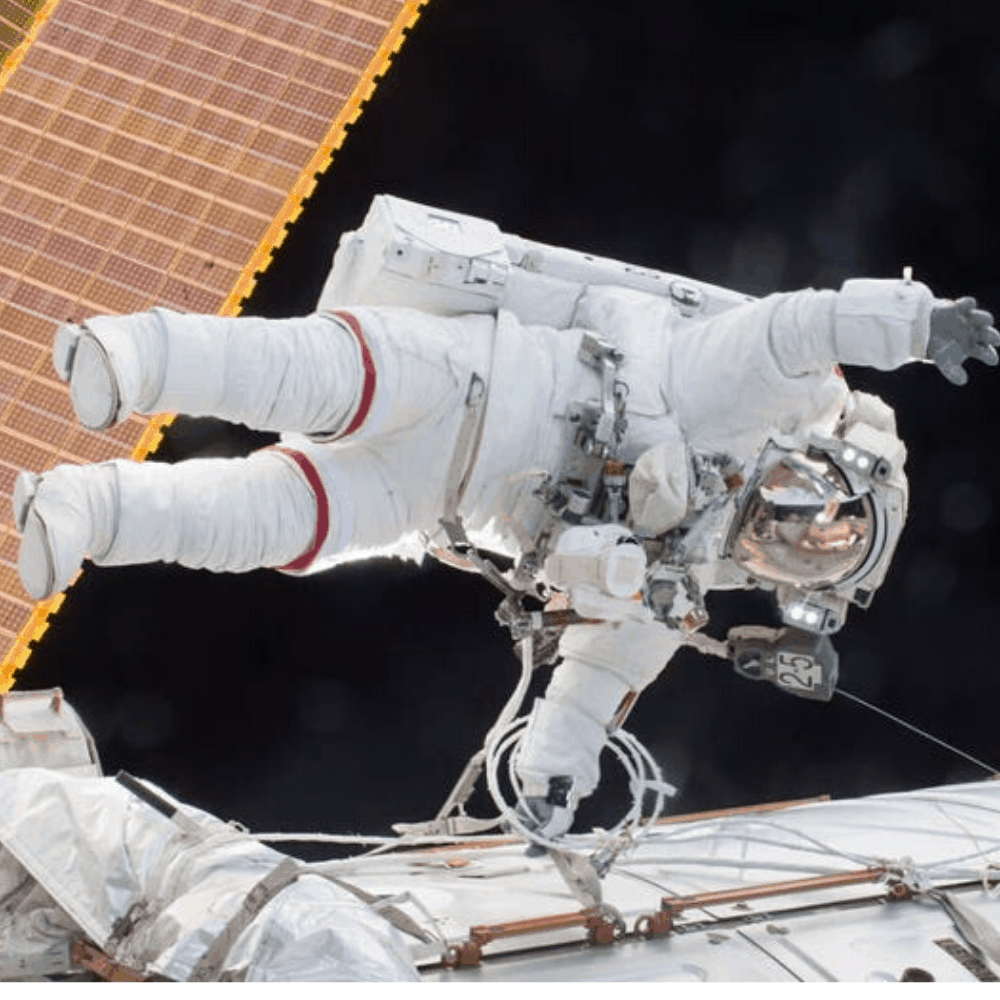 A Painting For The Hole
Yet another painting on the list, this time discovered in the United States of America and not France. The owner of this painting had purchased it alongside some furniture, and paid a very small amount for them. He used the painting to cover a hole in the wall of his house, until the day he came across a piece of art with a very similar print while playing the game Masterpiece. He ended up selling the piece to the Museum of Fine Arts in Houston for $1.25 million. Safe to say, Masterpiece helped him discover a masterpiece.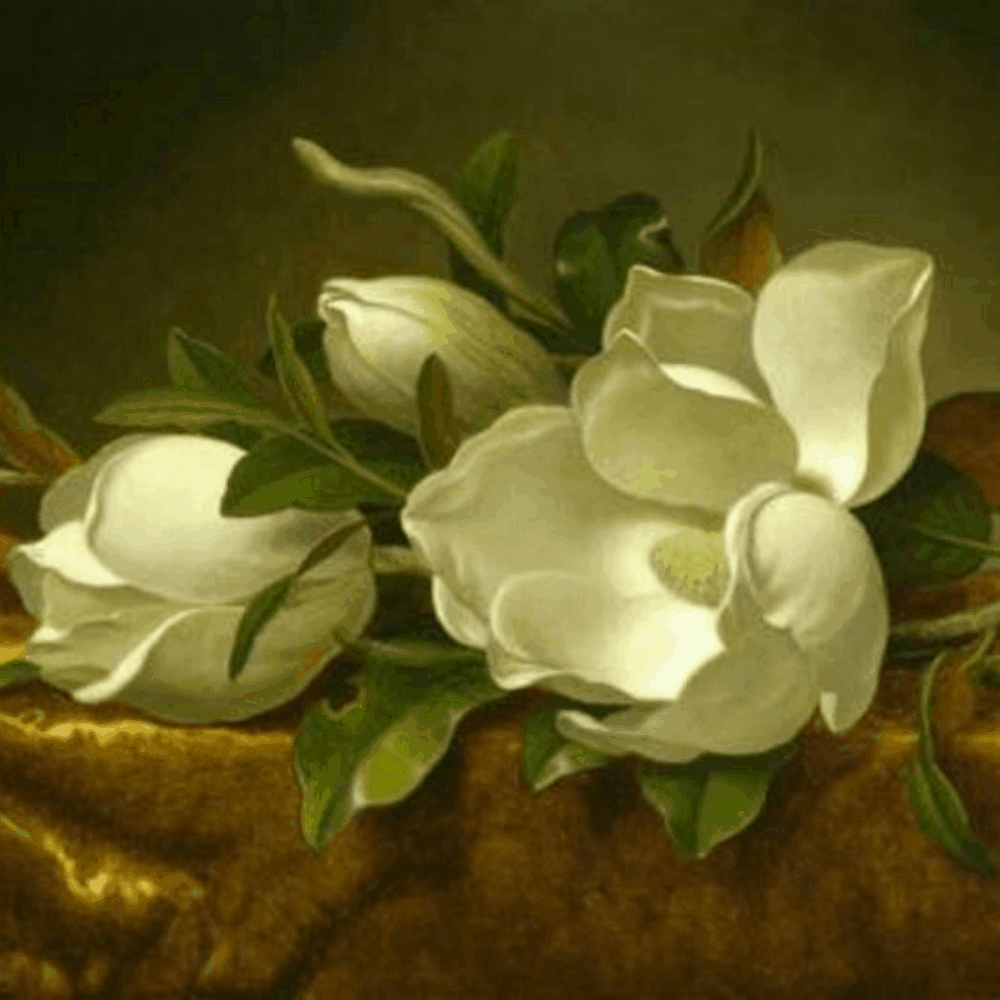 Billy the Kid
A collector, Randy Guijarro, purchased a 4-by-5 inch picture of Billy the Kid at a junk shop for just $2. The picture, which Guijarro found in a cardboard box, showed Billy the Kid playing croquet with his family, friends, and associates in 1878. This piece turned out to be one of the only two genuine images of him that existed. In 2010, the picture was appraised and was confirmed to be worth $5 million.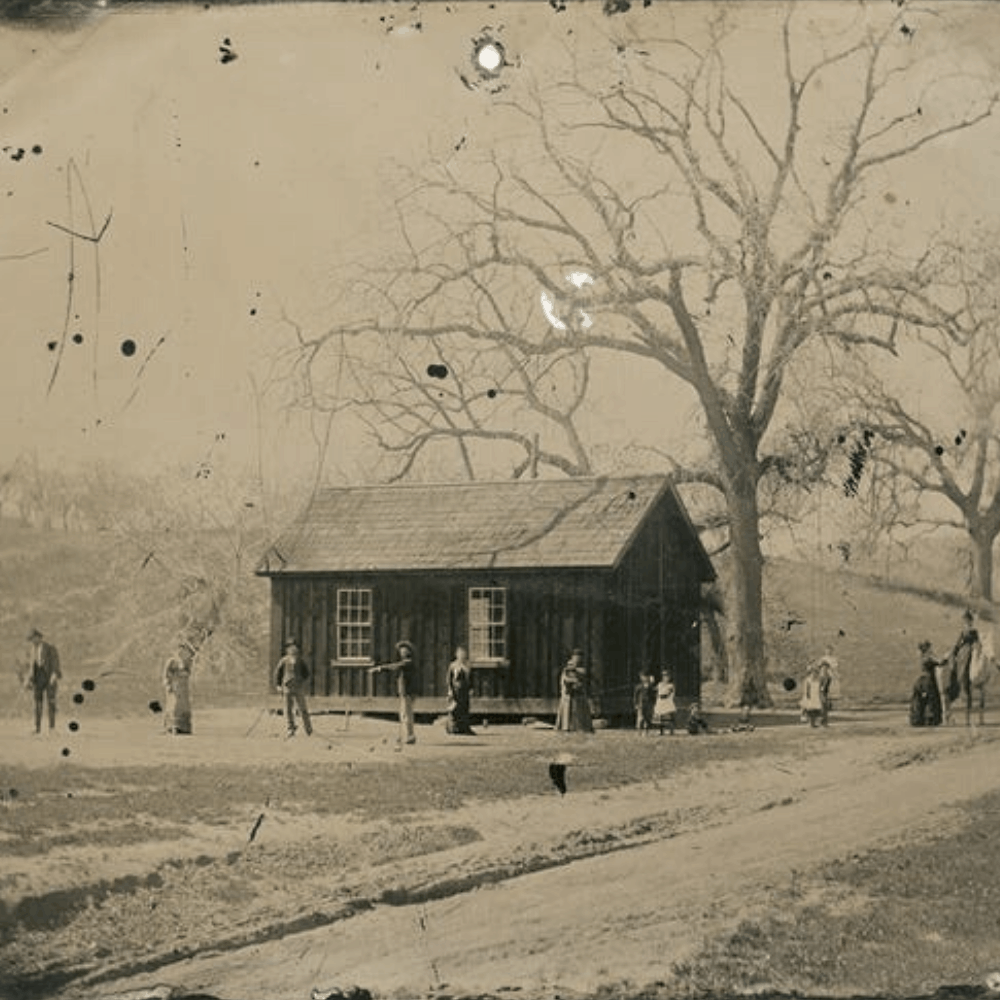 The Royal Gem
A woman named Thea Jourdan purchased a brooch from a junk shop for about $27.56. She gifted the brooch to her daughter, Imogen, who wore it several times pretending to be a princess. What Imogen did not know was that she actually had a piece royalty on her, as the brooch was in fact an early 19th-century royal gem. The gem, which could have been part of a tiara or necklace, is a 20-carat topaz stone worth $5,513.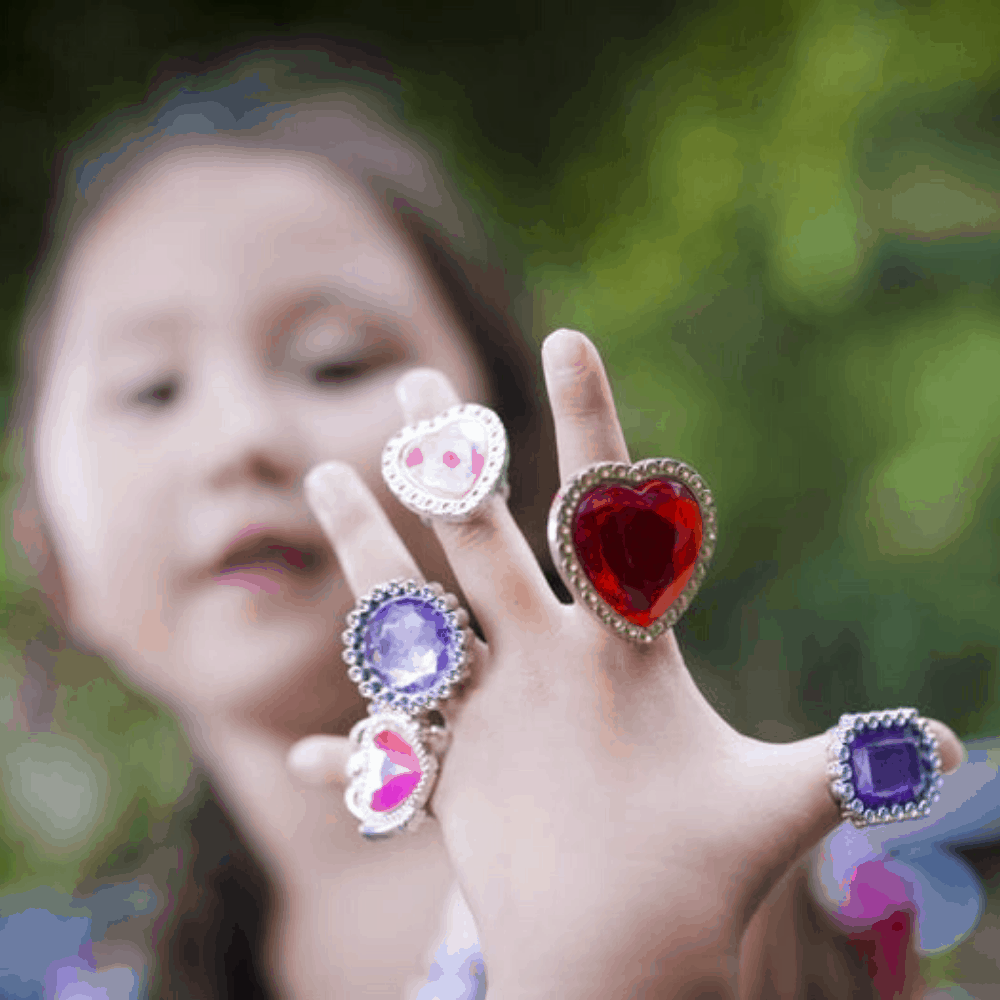 A Picture of Jesse James
In 2017, Jason Whiting came across a picture that greatly resembled Jesse James on eBay, and made a decision to purchase it for around $10. Purchasing the photo turned out to be one of the best decisions he made. Will Dunniway, a photo expert, identified the picture as an image of 14-year-old Jesse James. The picture is worth up to $2 million.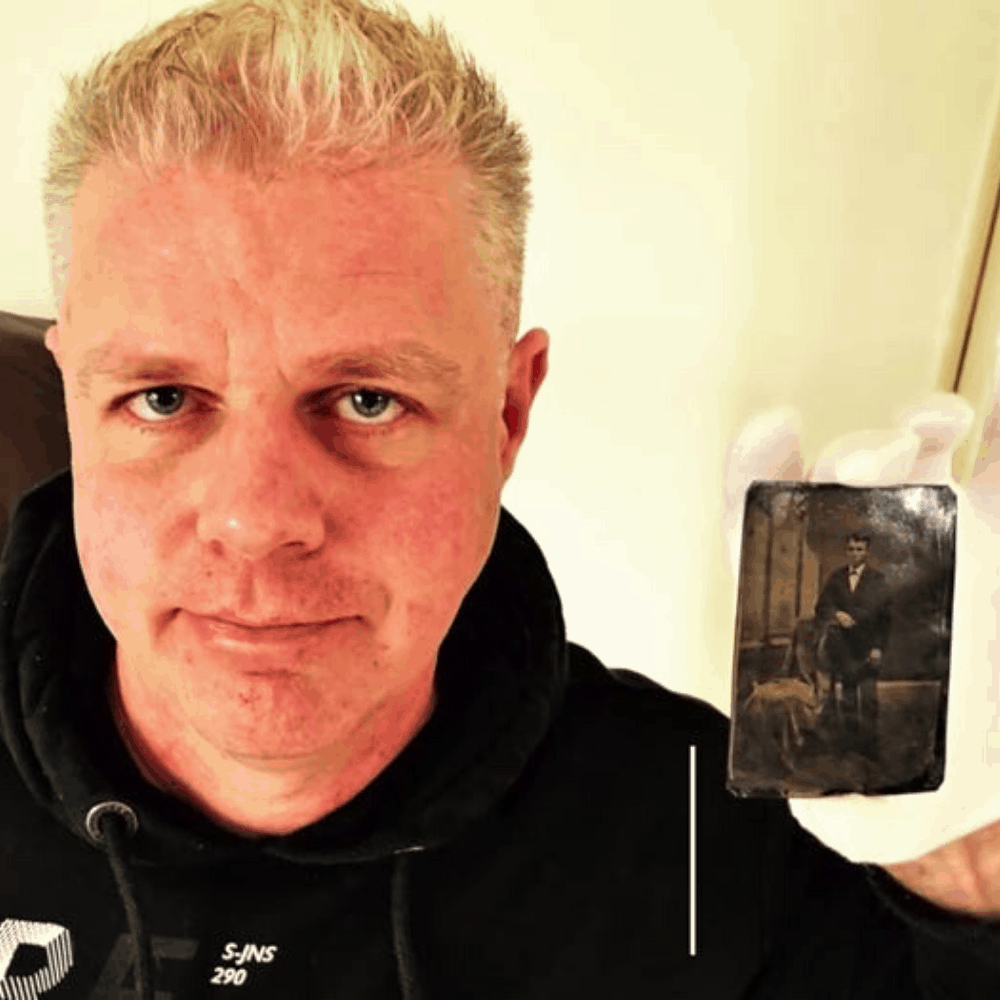 The Renoir Painting
This lady bought a Pierre-Auguste Renoir painting from a flea market, but was only concerned about the frame. A painting which she found in a box of trinkets, she put the gold frame to use, while putting the painting away in her attic. After her mother cleaned the attack, she persuaded her daughter to take the painting for an appraisal at an auction house. It was there she discovered that it was indeed an 1879 painting by Renoir, which was worth up to $100,000.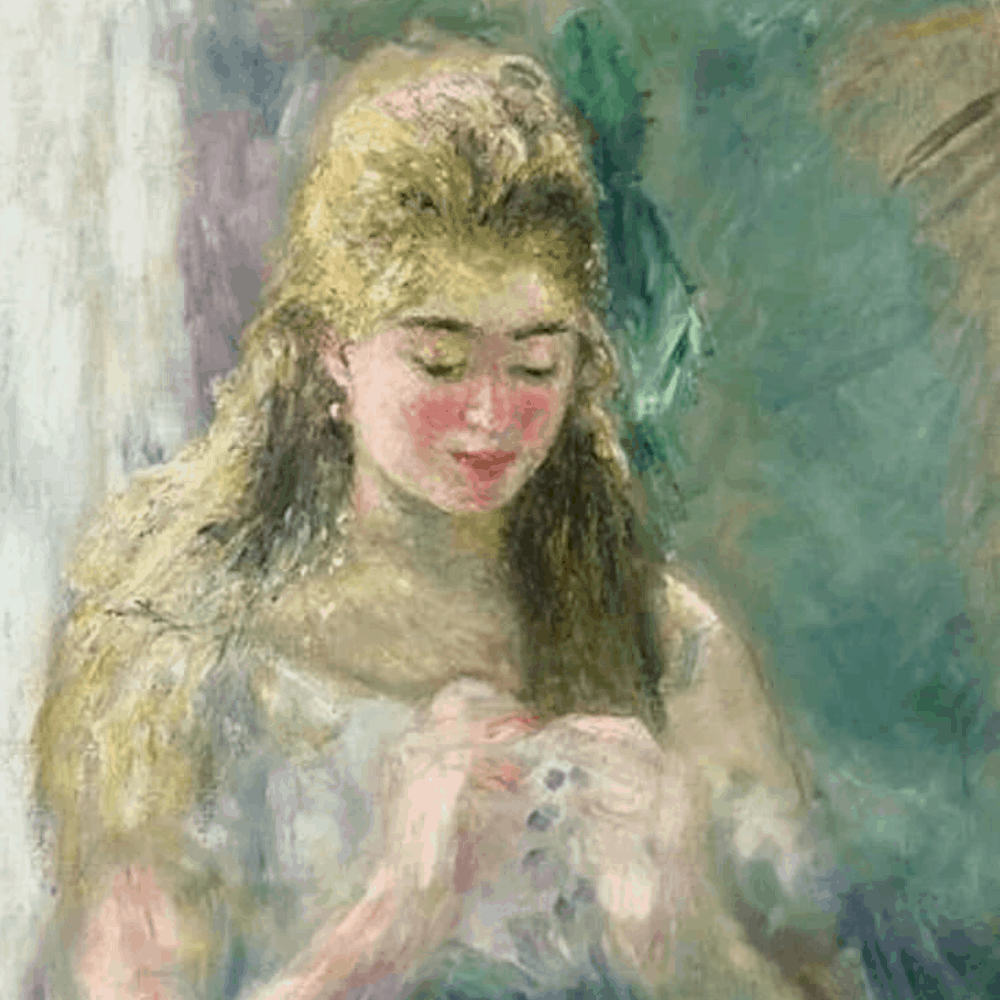 World's Largest Pearl
During a fishing expedition, a Filipino man struck what turned out to be the largest pearl in the world. The pearl weighs 75 pounds, is 2.2 feet long and 1 foot wide. The man simply kept the pearl as a good luck token, keeping it under his bed. It was until a fire destroyed his house that the pearl was discovered. The pearl, which he ended up entrusting to his aunt, is estimated to be worth up to $100 million.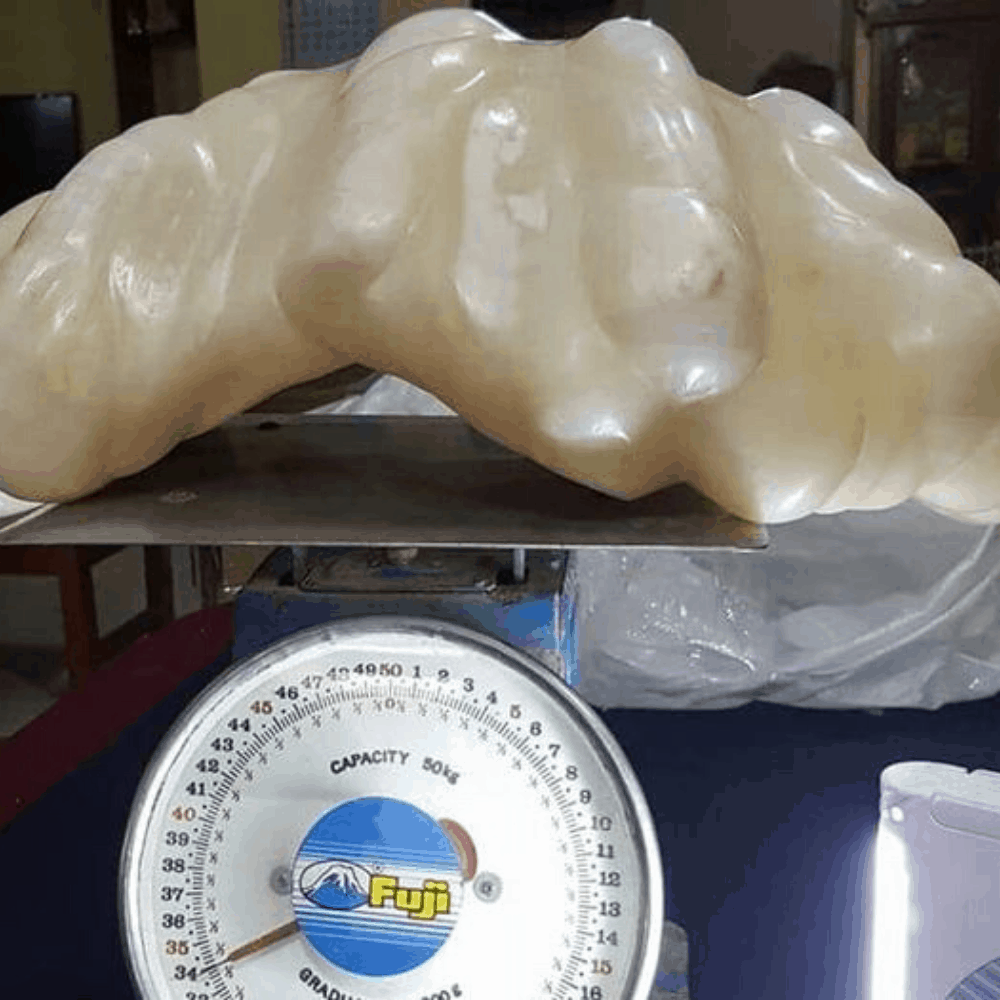 Winston Churchill's Belongings
Having worked at a garbage dump for 15 years, David Rose would not have expected to come across the belongings of former British Prime Minister Winston Churchill at his work station. Rose came across a collection of letters, a top hat as well as a cigar. He took these items to Antique Roadshow, where he learned that they were really items belonging to Winston Churchill. The items were valued at $13,000.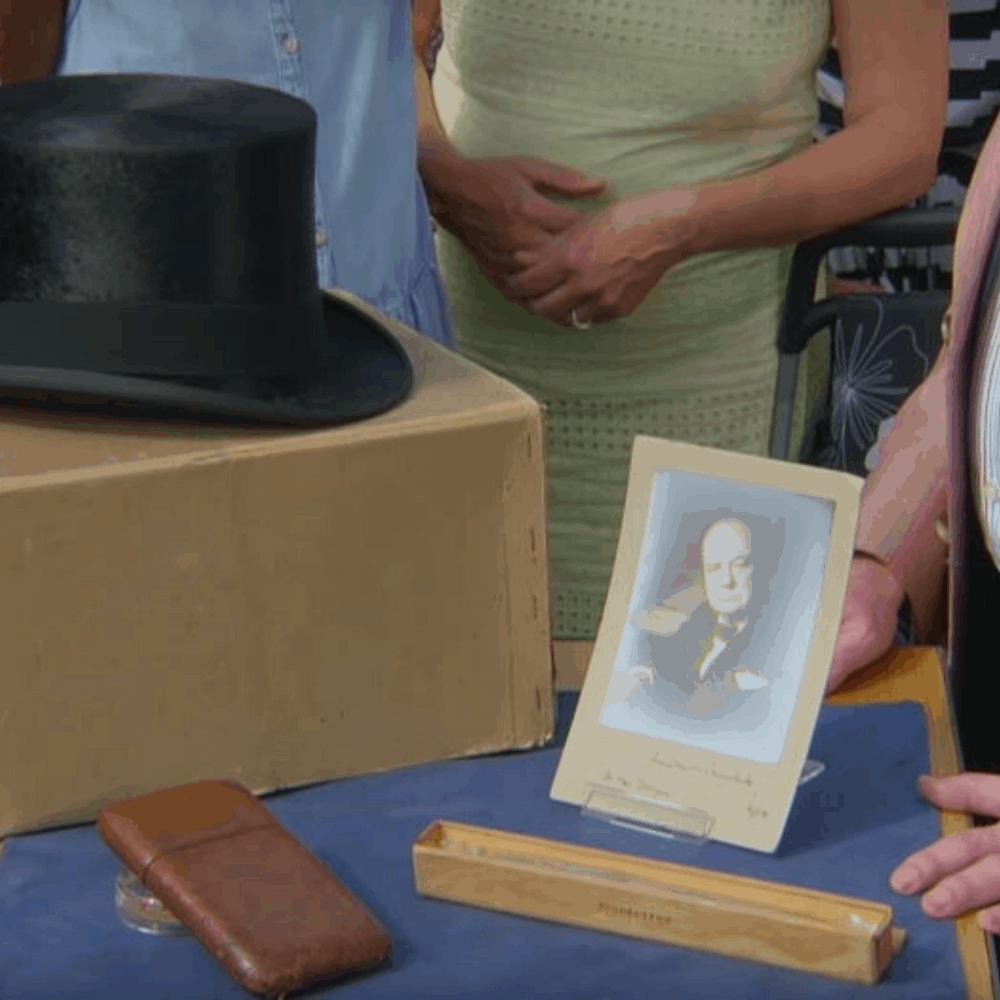 Meteorite at the Door
In Michigan, a man used a meteorite as a doorstop for more than 30 years. He claimed to have gotten the stone when he purchased farmland in 1998, with the meteorite coming as a gift with the farm. He took the meteorite to be examined at the Central Michigan University, where geology professor Mona Sirbescu examined it. The meteorite was described by Sirbescu as one of the most valuable specimens he had ever come across. It was estimated to be worth about $100,000.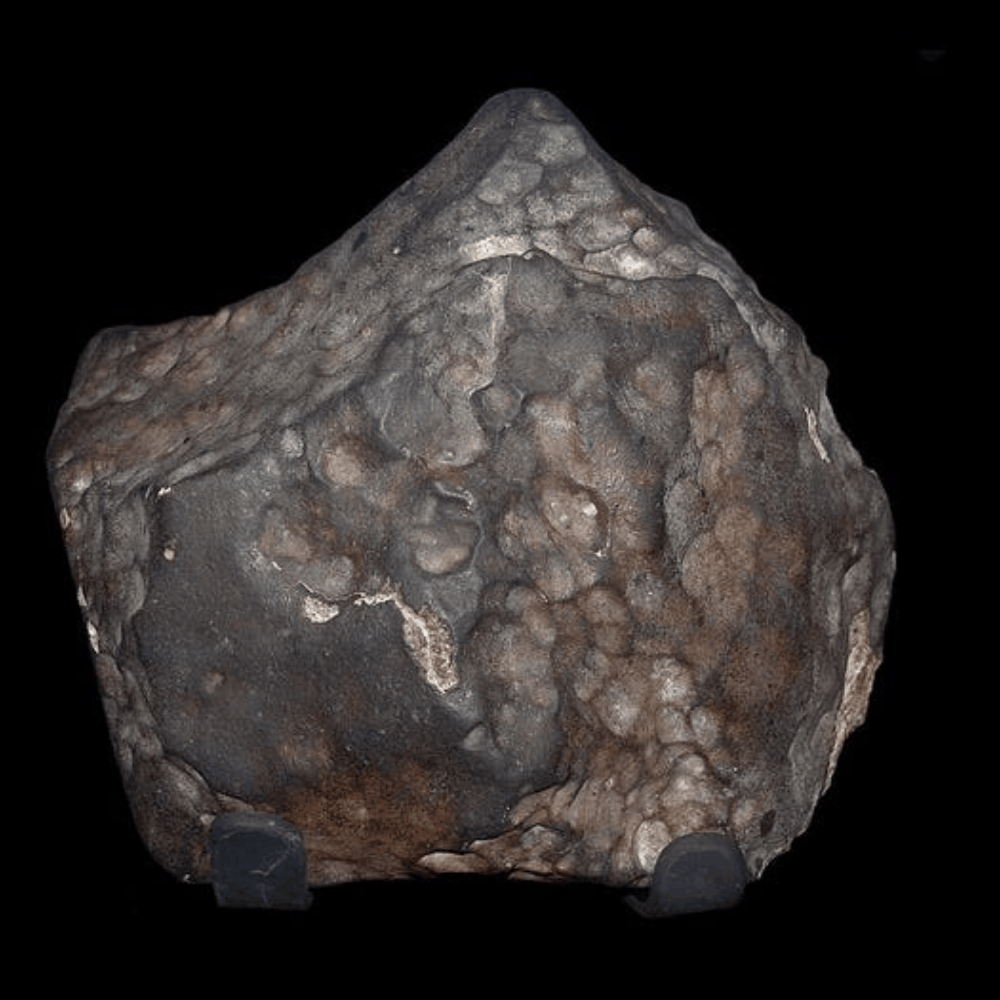 Navajo Blanket
The fortunes of Loren Krystzer changed when he discovered that his family heirloom was actually an original Navajo blanket. He was watching Antique Roadshow one day, when he saw a blanket that was valued at $500,000. Noticing the striking resemblance to his own blanket, Krystzer had his blanket appraised at an auction house, and it turned out it was the same blanket he saw. The blanket ended up being sold for $1.5 million.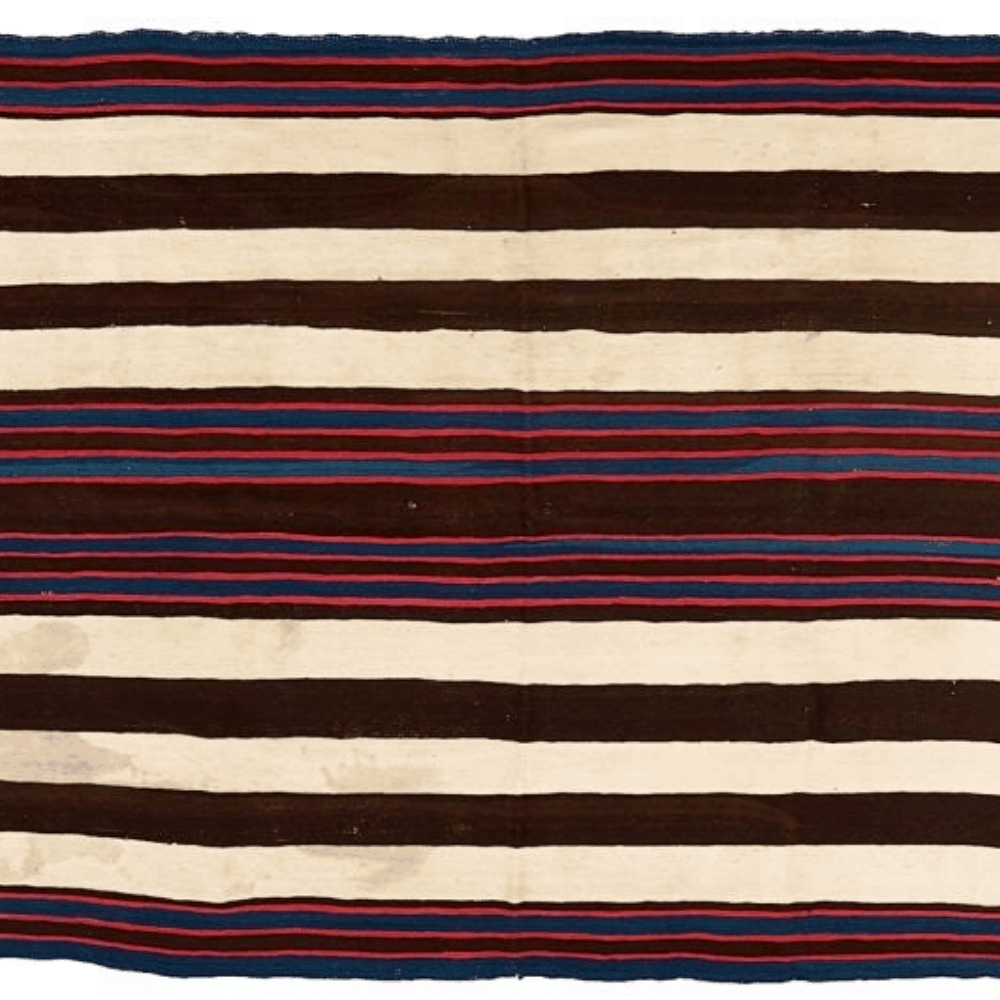 John Constable's Painting
It appears that paintings are among the most underappreciated items. Purchased for £30 at an auction, this small painting by the English painter John Constable was stored away in a cupboard for almost a decade. It was however examined by an antique dealer, who confirmed that it was indeed a John Constable piece and was worth up to $400,000. Time to check your cupboards for what might be antique items.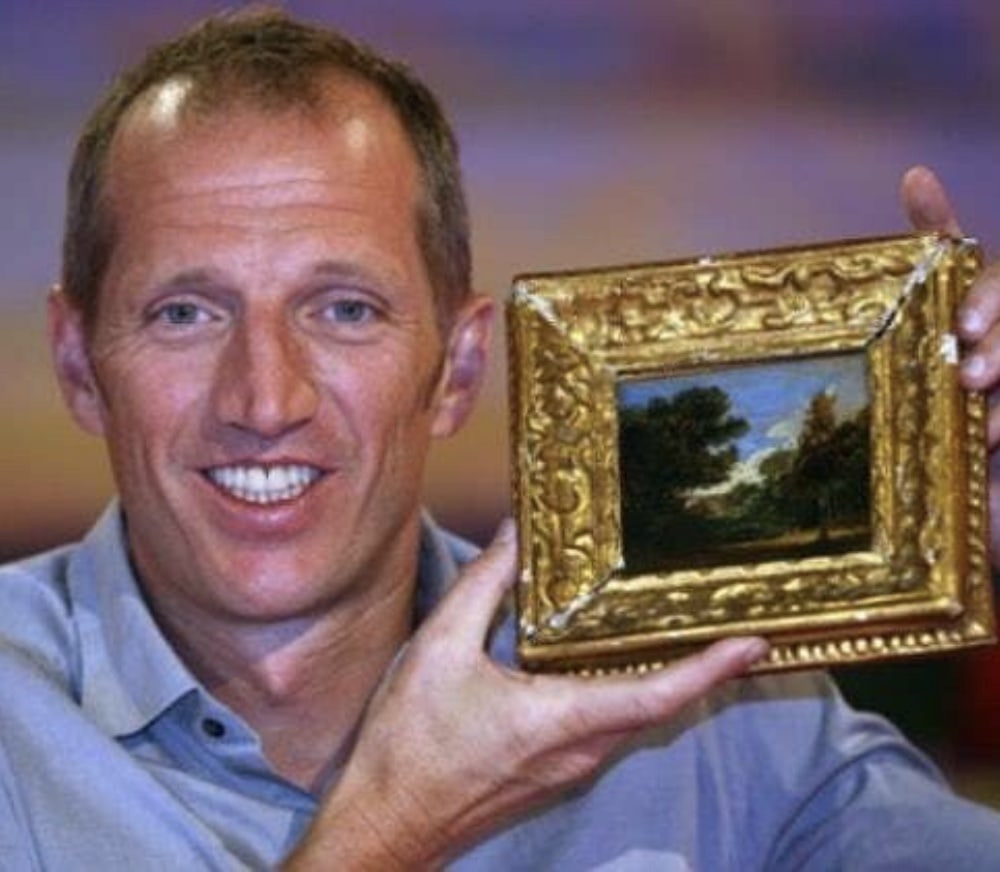 Apple Computer
It turns out this woman never got to know the value of her junk. The person in question dropped off her computer at Goodwill, after concluding it was not useful or worth anything. She did not even leave her name behind, showing that she just wanted to get rid of the computer. Upon seeing the computer, workers at the store realized that it was actually an Apple 1 computer, a device worth $200,000. The owner never came back to claim it, even after the store offered to give her half of the computer's worth.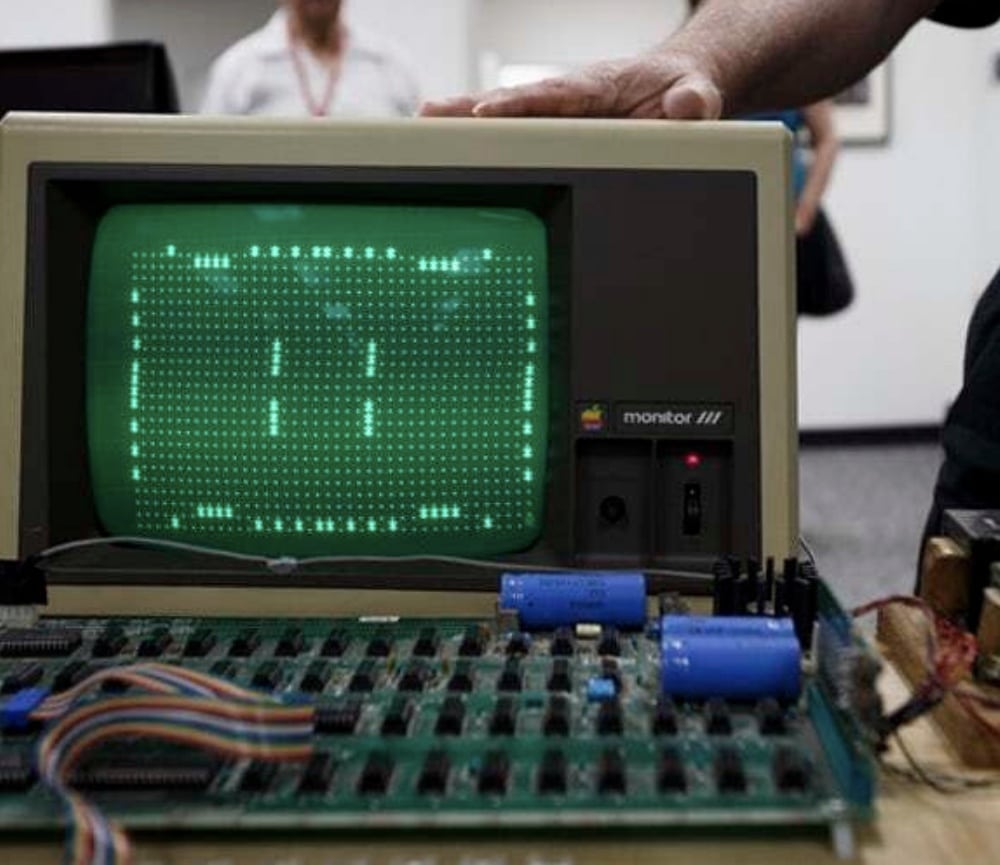 Jaeger-LeCoultre Watch
Zach Norris struck gold when he came across a Jaeger-LeCoultre watch while looking to purchase a cheap golf cart. He paid $5.99 for the watch, not knowing he was buying one of the best Jaeger-LeCoultre watches ever made. The watch, which he eventually sold for $35,000, has a special alarm feature for deep-sea divers. It was one of the first watches designed with this feature.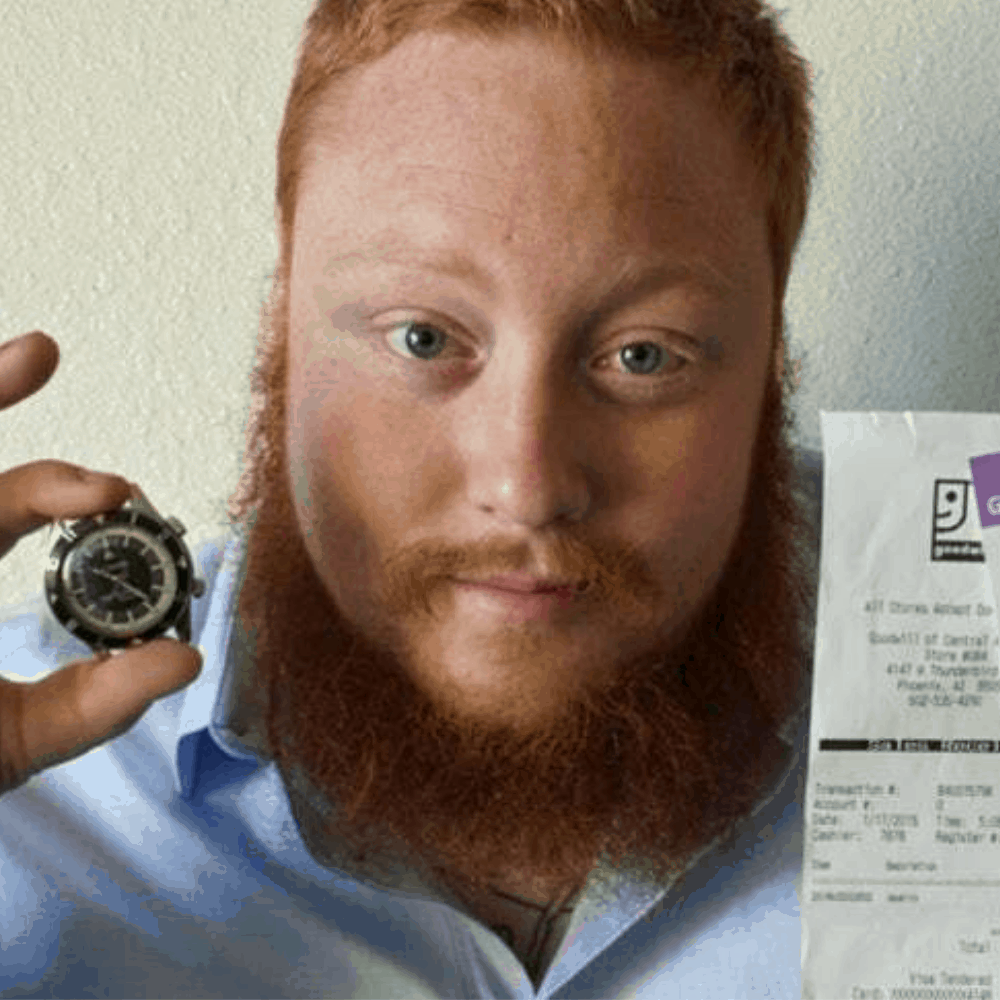 Expensive Doorknobs
A builder paid £20,000 for 655,000 brass items, with the intention of making a profit by selling them as scrap. Calling this a good investment is a bit of an understatement, as the items turned out to be worth at least £2 million. While sorting the items, he realized that some of the items, particularly the doorknobs, resembled vintage pieces. He appraised them and his suspicion was confirmed.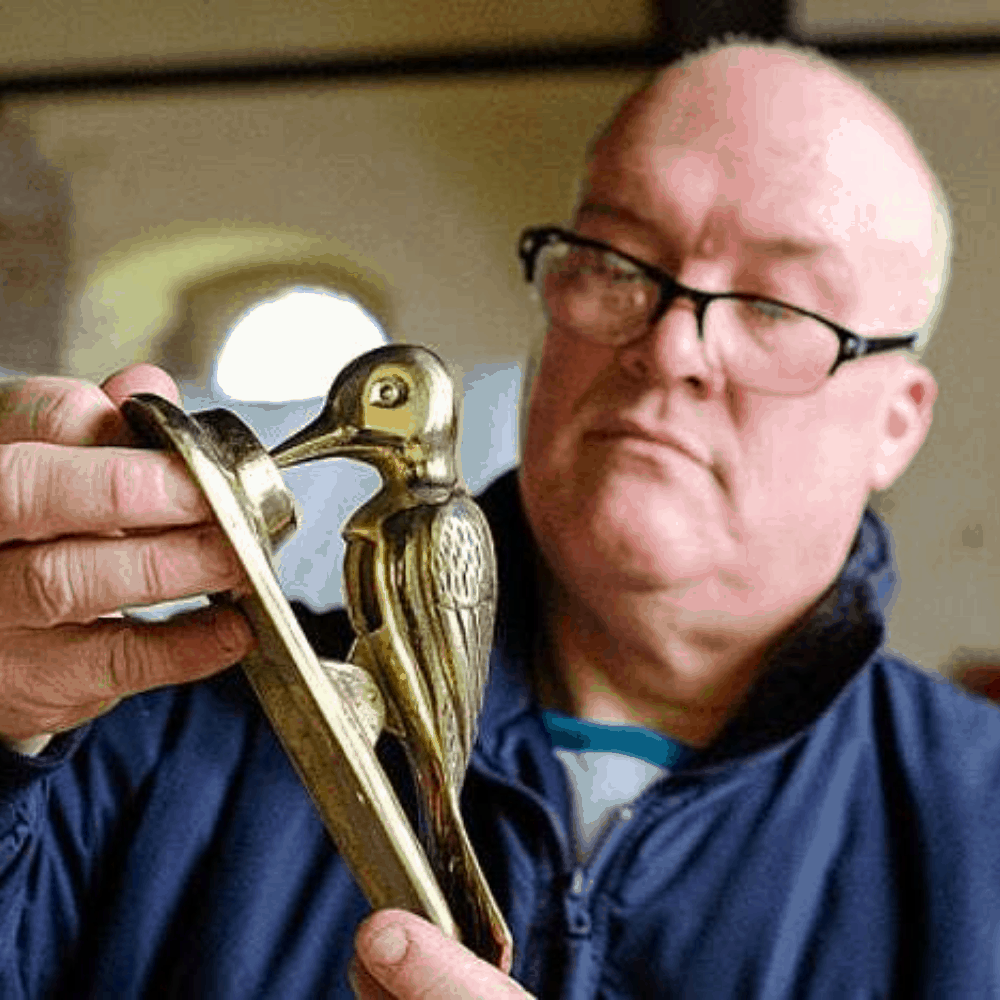 Faberge Egg
Another case of metal scrap which was in reality worth a fortune. This time it turned out to be a Faberge egg. This egg was purchased by a scrap metal dealer at a flea market, and he paid $14,000 for it. However, he soon found out that it was a Faberge egg, one of the only 50 produced for Russian royalty in the 19th Century. The Faberge egg is worth up to $20 million.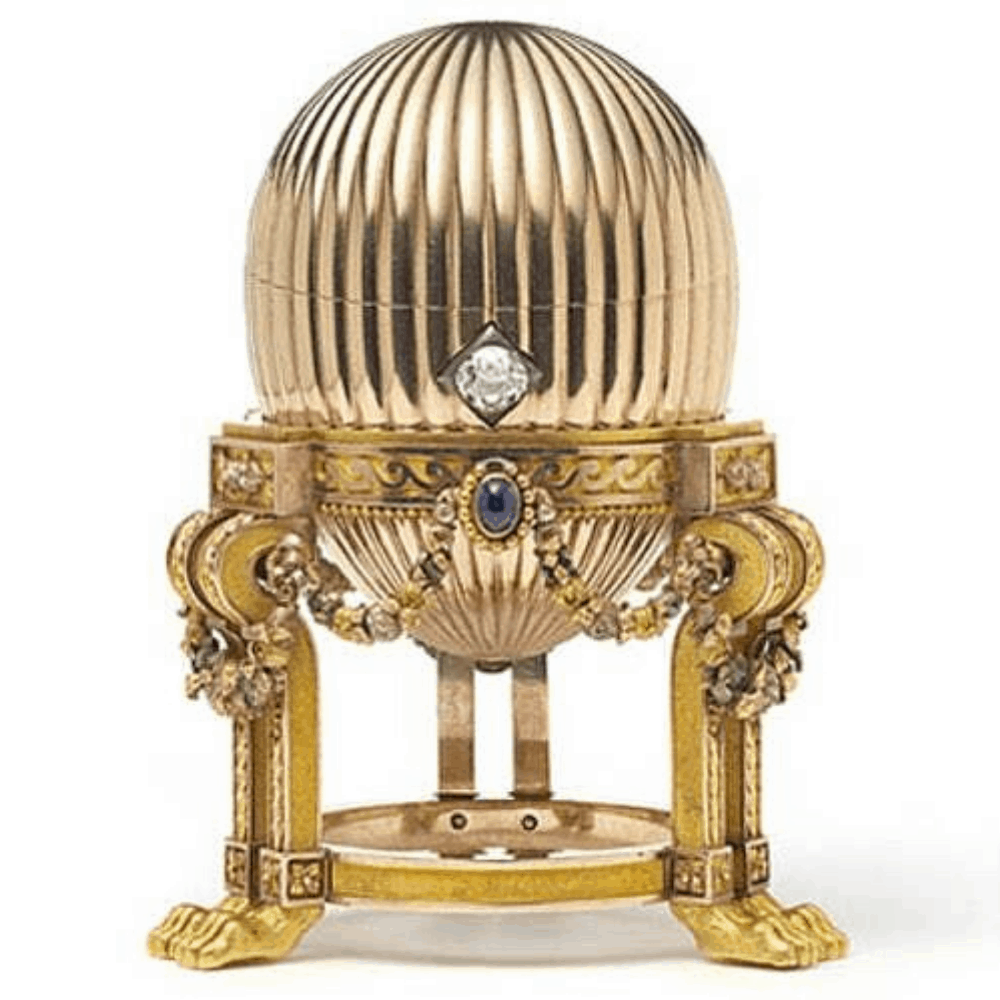 Jewelry Collection
This woman got a box of jewelry as part of her inventions and did not know the worth until she appraised it on Antique Roadshow. The box contained a diamond bracelet with rubies, a dual diamond pendant, as well as a diamond and ruby ring. The diamond bracelet was worth $165,000, the dual diamond pendant worth $12,000 and the diamond and ruby ring were valued at $80,000.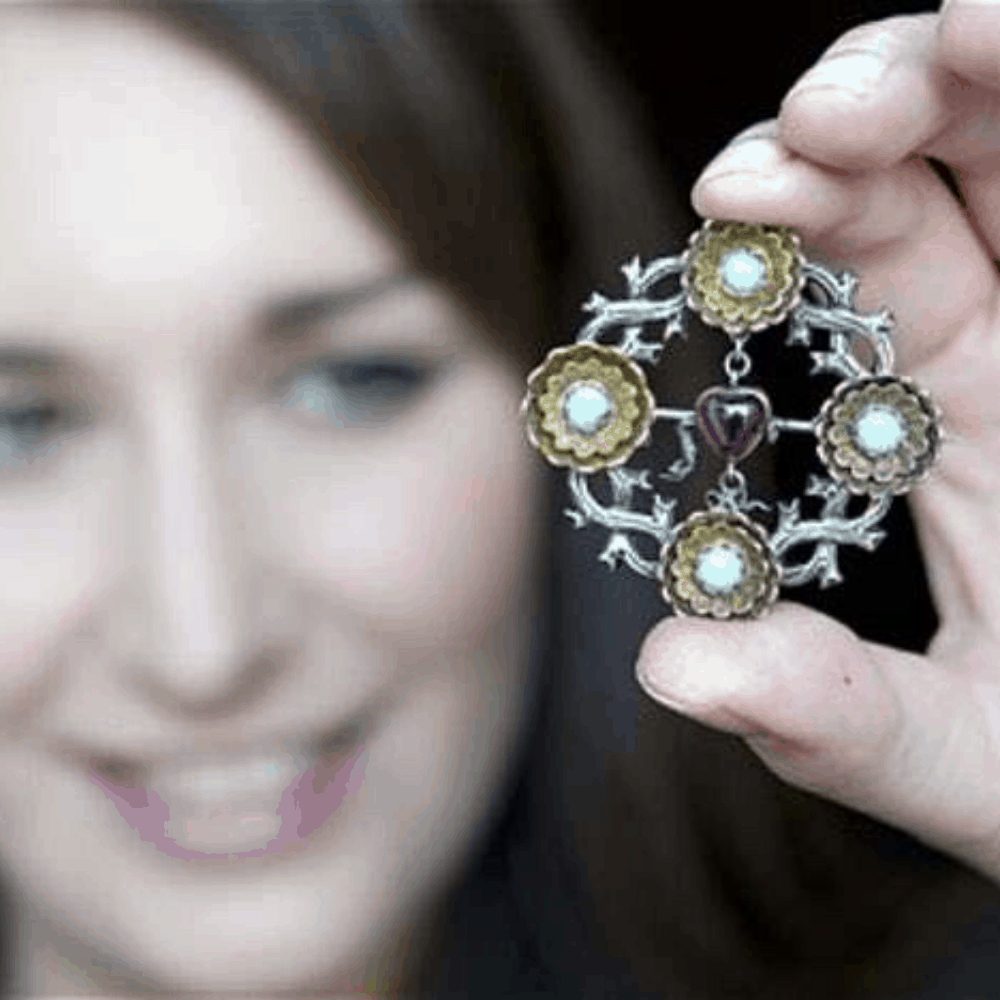 Cash in the Closet
A caretaker was lucky enough to find cash in the closet of an apartment. He found the cash in a paper bag with the money amounting to $400,000. That is not the best part of his discovery, as the cash he found was the currency used in the Depression era, therefore giving it more value in modern times. The $400,000 in modern-day currency is worth over $50 million.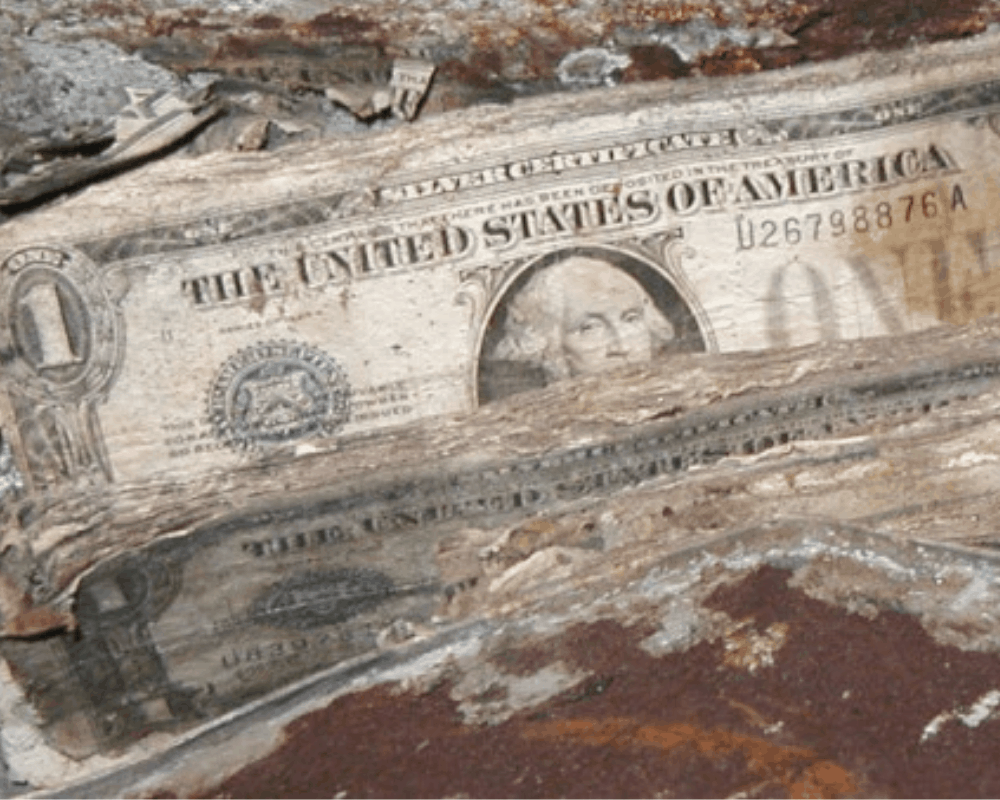 Cherokee Satchel
This is not an heirloom, but it is sure worth a small fortune. This elderly woman got a Cherokee Satchel which her great-grandfather had owned. She had it appraised in 2014, and learned that it was an 1846 Cherokee Satchel. The worth of the satchel is a sizable amount of $145,000.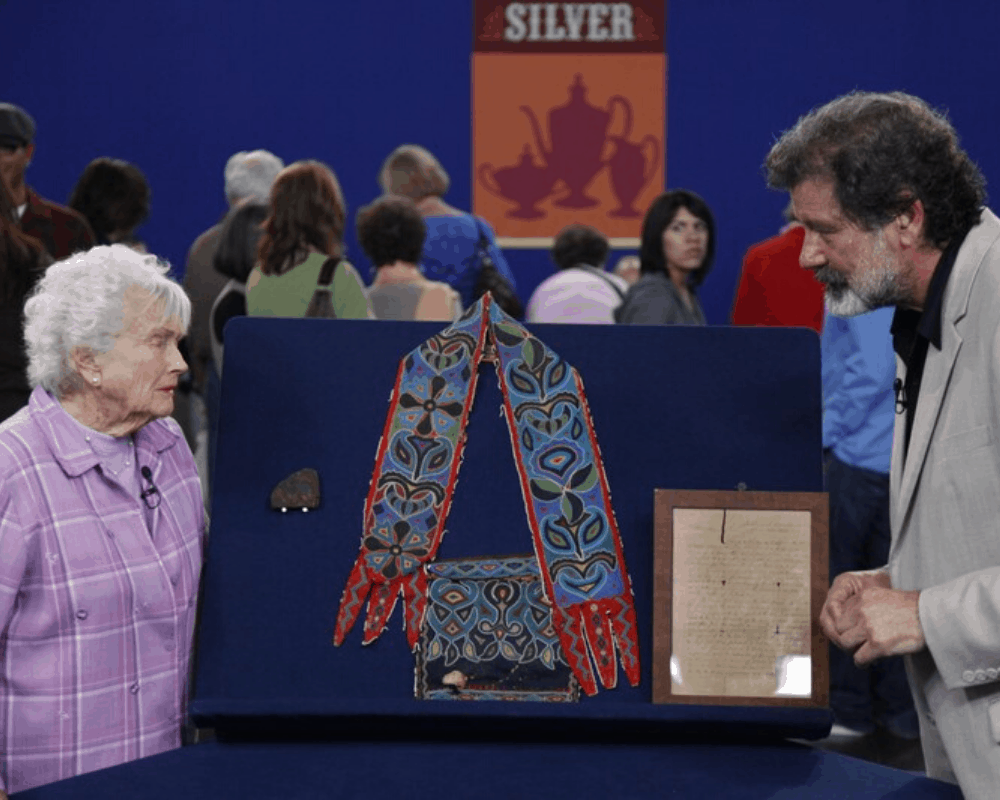 Violin in the Trash
A man found a violin the trash and got a pleasant surprise when he discovered that it was a unique piece. After finding the violin in the trash, he decided that there was no harm in getting it appraised. Good thinking one must say, as it turned out the violin was made by the popular Italian violin maker, Giuseppe Pedrazzini. Thankfully, the violin was still in good condition when he found it, therefore having a high worth of $50,000.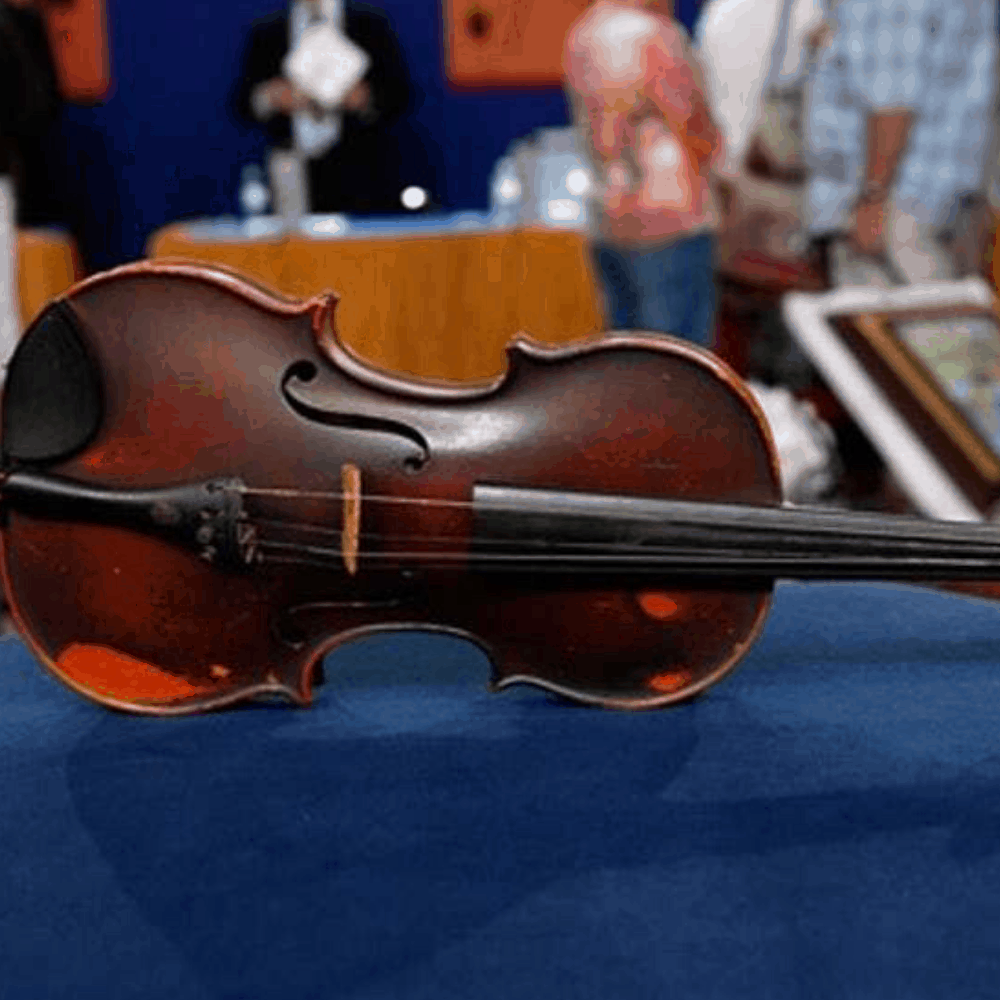 Libation Cup
A man purchased an item known as a libation cup from an Australian thrift shop in 2013, paying $4 for it. After a while, it was discovered that the libation cup was actually a traditional Chinese artifact. This artifact was made from rhino horn and had been around for quite a while, giving it a high value. The man sold the libation cup for around $60,000.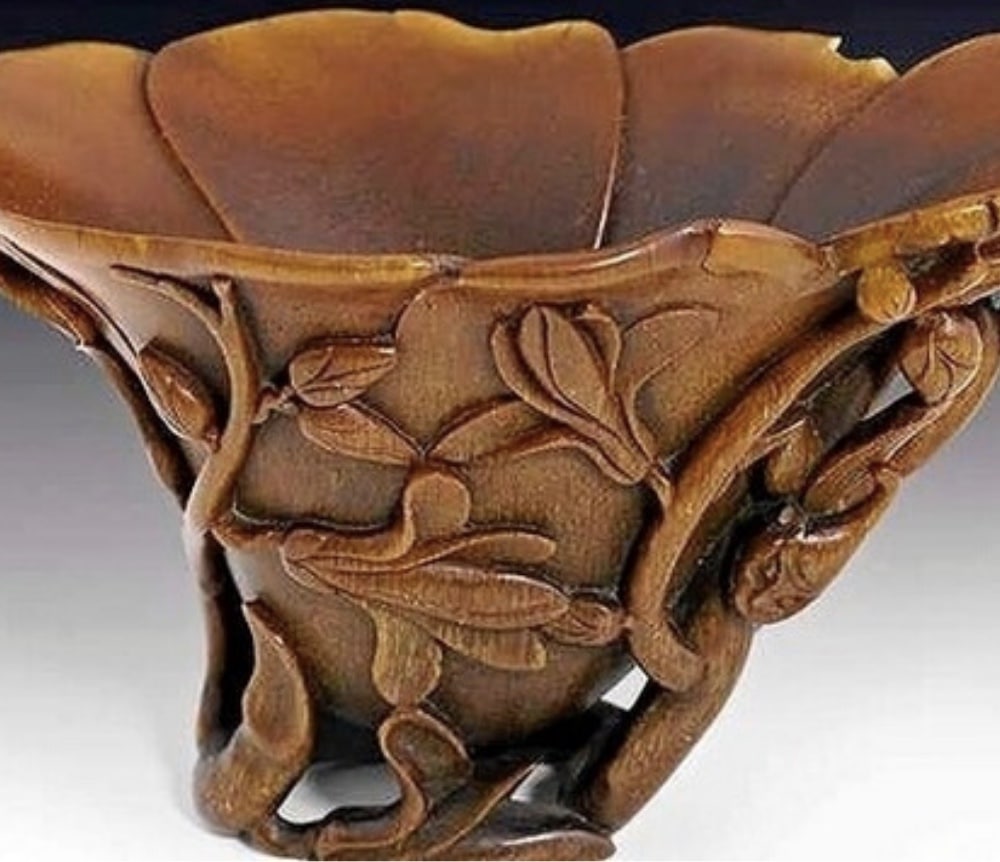 Vertical Diamond
Another item discovered at a Goodwill store, the Vertical Diamond, brought Beth Feeback some money. She went to a North Carolina Goodwill with the intention of getting a blanket, but happened to stumble upon this painting. She took a liking to the painting and purchased it. She later discovered that the painting was the work of Ilya Bolotowsky. The work is named Vertical Diamond was sold at an auction for $34,375.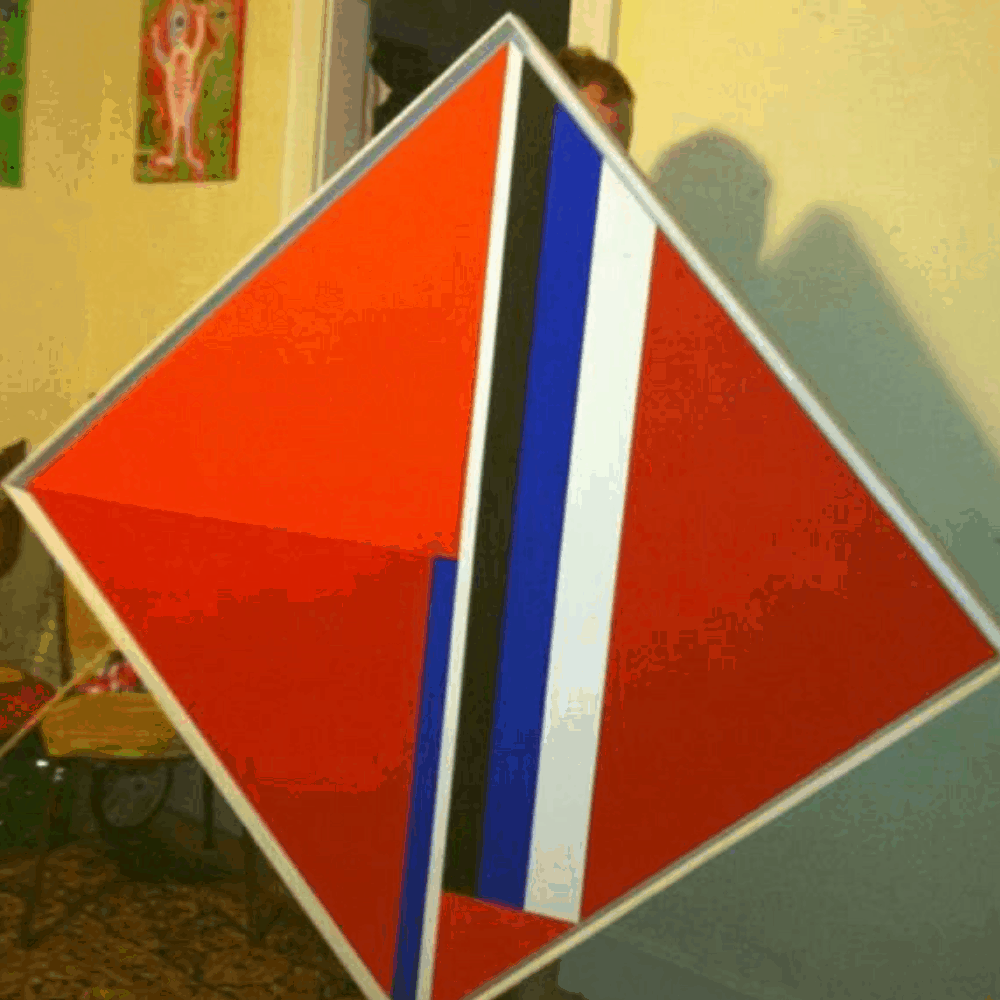 The Sculptor's Necklace
Norma Ifill purchased a necklace from a flea market in Pennsylvania, without really knowing what its worth was. The necklace was really beautiful, and she received many compliments whenever she donned it. Norma had no idea what the origin of the necklace was, until she attended an exhibit hosted by Alexander Calder at the Philadelphia Art Museum. It was there that she learned that the necklace was made by Alexander Calder. She sold the necklace for $267,750.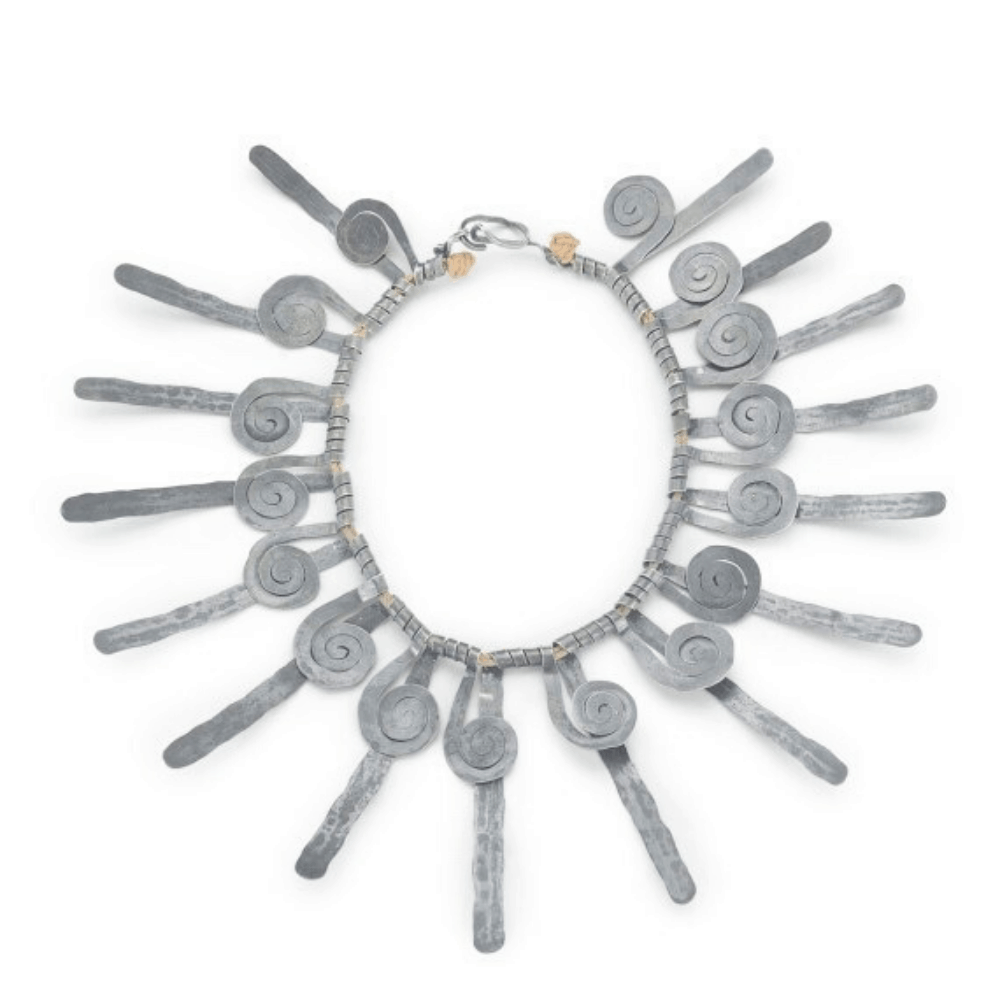 The James Bond Watch
James Bond is one of the most-watched and most successful movie franchises in the history of film. Therefore the props used in the movies are clearly a big deal. The wristwatch which the title character used in the 1965 release Thunderball, went missing for decades. It was put up for sale at a garage sale after resurfacing mysteriously, going for a very low price. The buyer made a big profit on the watch selling it at $163,000.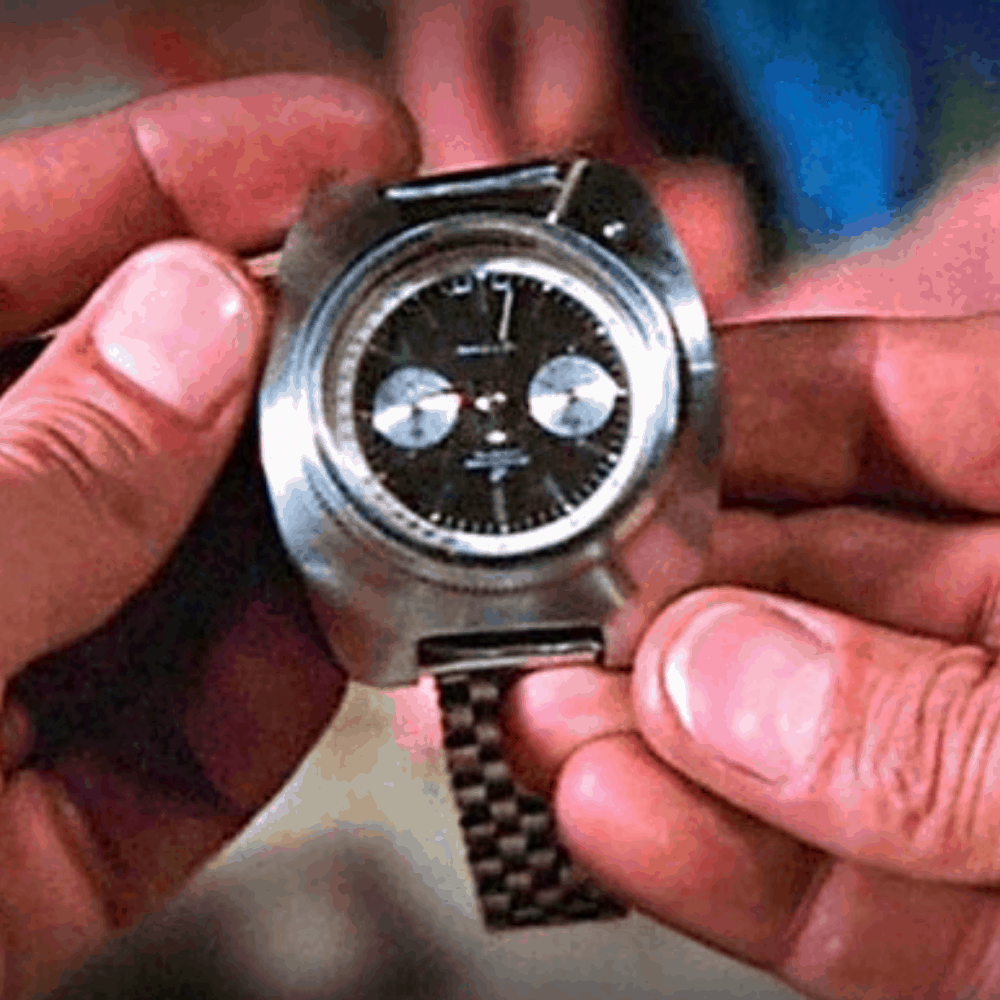 The Food Painting
Yet another painting on the list, this one was discovered in a thrift shop in Anderson, South Carolina rather than a kitchen or attic. It was spotted by an antique dealer at a thrift shop who was drawn to the frame which appeared expensive. He paid just $3 for the painting with the hope that he would be able to make more off the frame. He, however, found out that the painting was a 1650 piece which was quite valuable. It was auctioned for $190,000.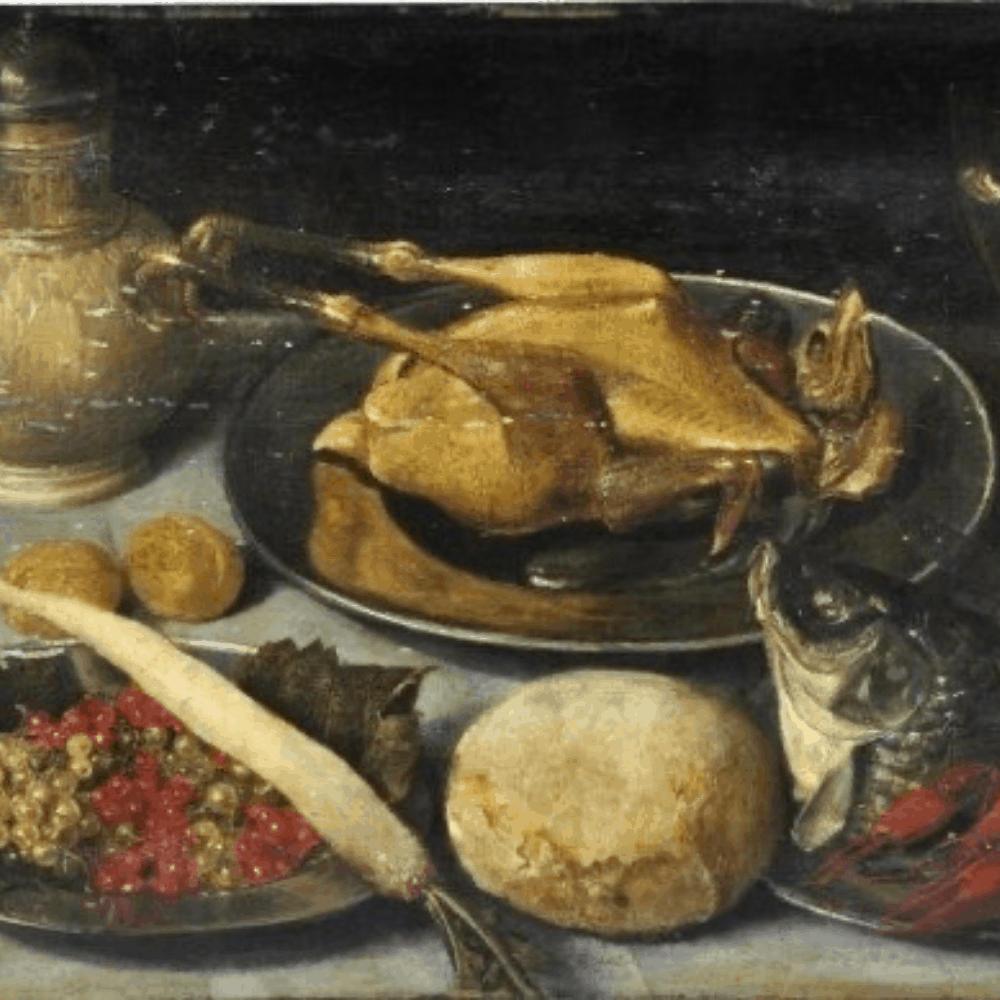 Preparation to Escape To Egypt
This is a case of buying one product and getting one free. A couch was purchased by a student in Germany from a thrift store in Berlin. A pullout couch, the student paid $215 for it. He found a tiny oil painting inside the couch and decided to investigate its origins. The painting turned out to be a piece known as Preparation to Escape to Egypt. This painting is believed to have been done between 1605 and 1620. The student sold it for $27, 630, quite a profit you would agree.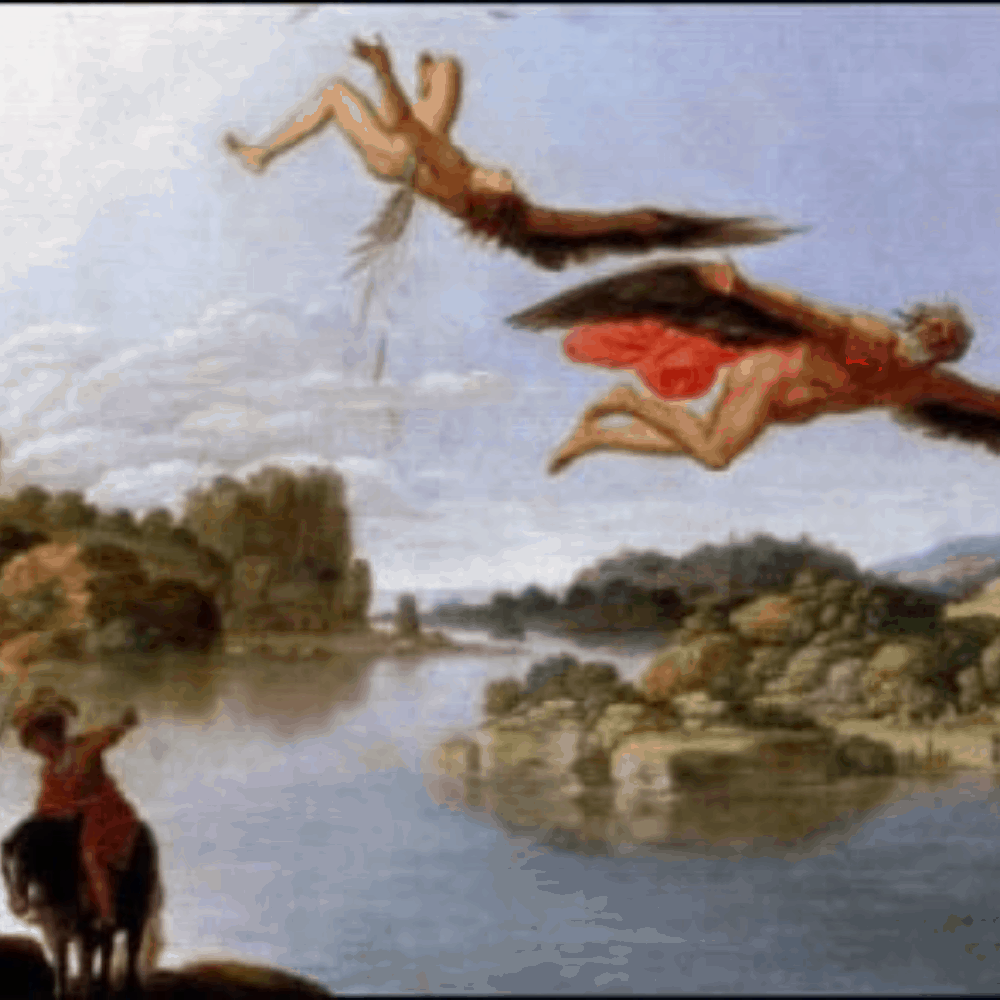 Yosemite Plates
Rick Norsigian bought some glass plates in the year 2000. These plates had images of the Yosemite National Park printed on them. Rick Norsigian paid $45 for these plates but end up making a huge profit on them. It was later Norsigian got to know that these Yosemite plates were the work of Ansel Adams, a world-renowned photographer. The Yosemite plates were sold for $200 million.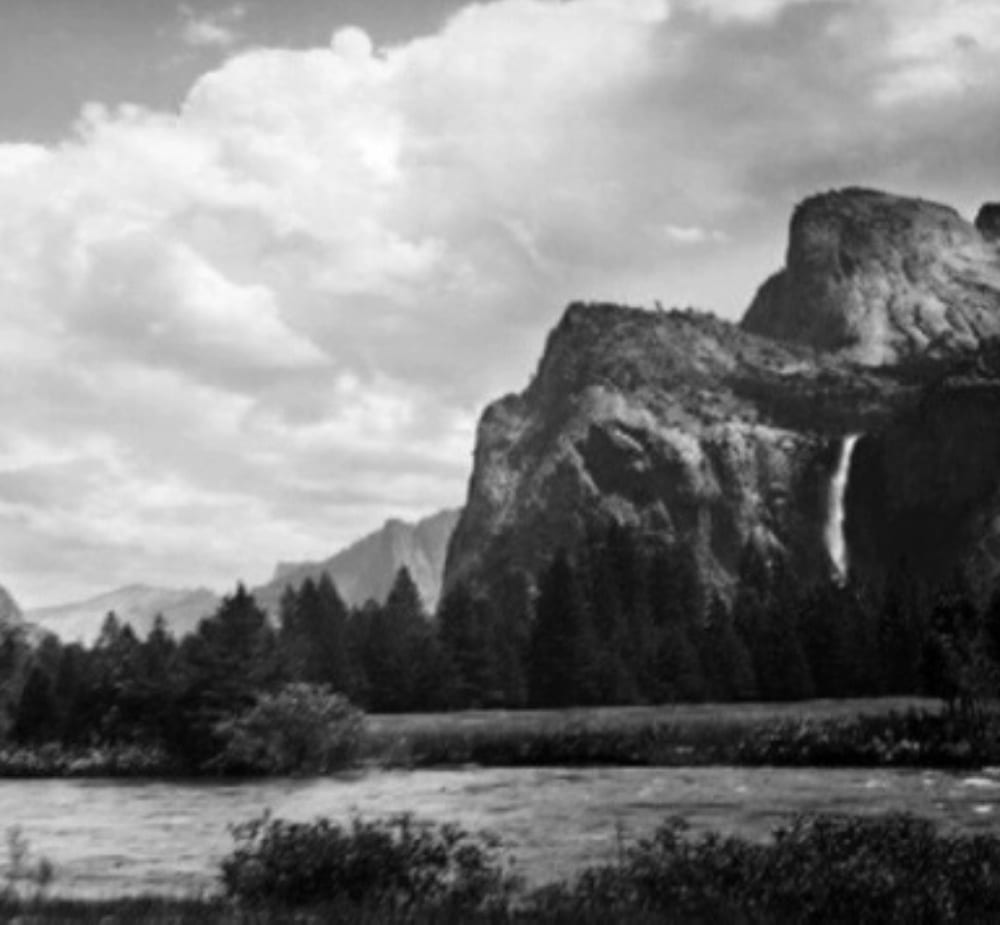 Vince Lombardi
Siblings, Sean and Rikki McEvoy came across a sweater in a thrift shop in Tennessee. Sean paid less than a dollar for this sweater without knowing its origin. It was until he watched a documentary based on Vince Lombardi that he realized the name of his sweater was that of the legendary American football coach. With the name tag, the sweater had great value and Sean sold it for $43,020.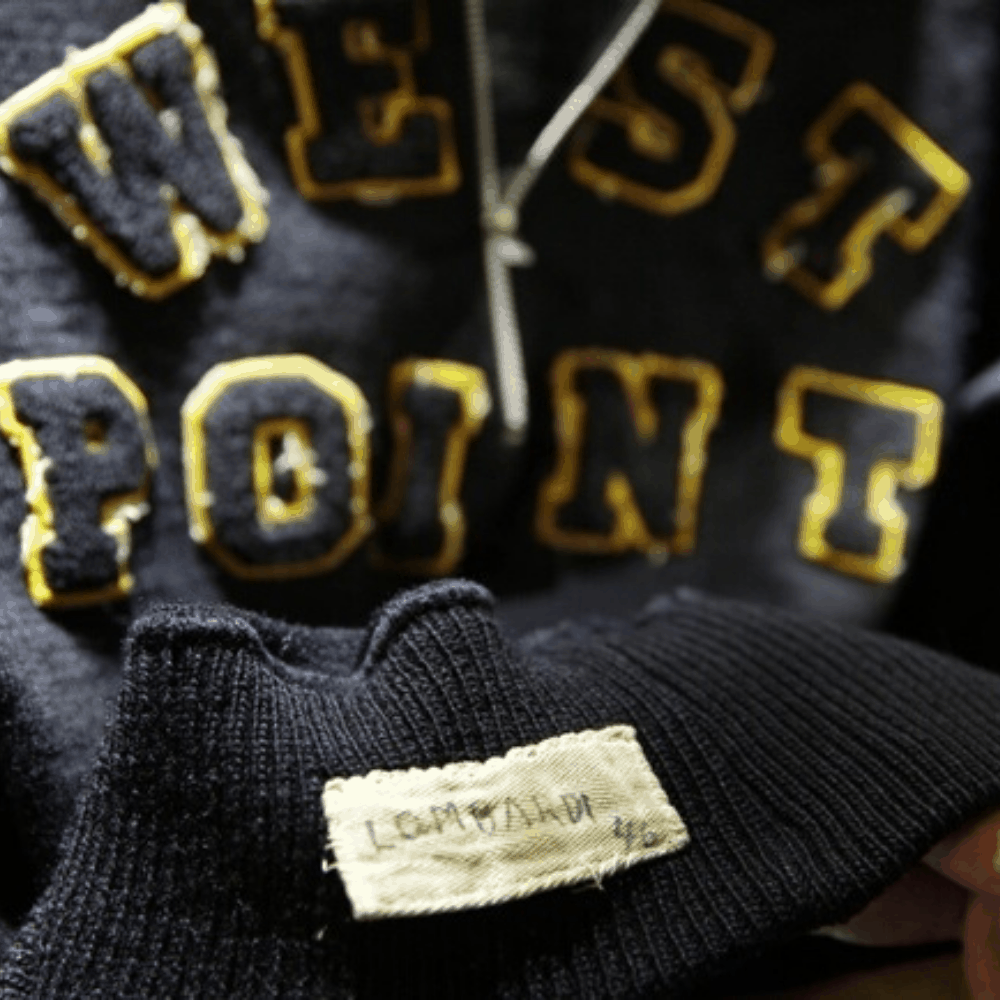 Picasso's Poster
It looks like Picasso left a whole of valuables in the world. Zachary Bodish spotted this poster in a thrift shop in Ohio. The poster was created for an exhibition of Picasso's ceramic sculptures in 1958. Bodish paid $14 because it was neat enough, intending to have it for keepsake. But he had a change of heart when he discovered a signature from Picasso himself on the poster. Bodish put the poster up for sale and got $7000 for it. It seems buying from thrift shops should be taken more seriously.