Landing on asteroids might seem like a feat straight out of a science fiction movie, but a French-German made probe named MASCOT has done exactly that. The probe is the third to land on the asteroid Ryugu, where it can now collect much-needed data that will help us to better understand the galaxy. The only problem is that it only has 16 hours to live.
The probe is small, only about the size of a shoebox, and with a non-rechargeable battery, it has a limited amount of time to collect data. MASCOT was built by a German team, but with the help of Centre National d'Etudes Spatiales in France. The project is a truly international one, as it was released to land on the asteroid by the Japanese probe called Hayabusa2.
MASCOT, which stands for Mobile Asteroid Surface Scout, then floated down to the surface of Ryugu no faster than a human can walk. From there, it can now take measurements on things like the surface temperature and the materials that make up the asteroid's surface, while also tracking the amounts of electromagnetic radiation and magnetic forces present on the celestial object.
The researchers who built MASCOT are hoping that the probe will be able to complete a planned hop, which will see the probe travel to a second location on the asteroid where it will complete the process of taking measurements all over again. While MASCOT only has enough power for one leap, the two other Japanese Minerva II probes are expected to be able to make several leaps before they too will run out of battery power.
The last part of the research will be conducted by the probe that released MASCOT onto Ryugu in the first place. Hayabusa2's final task will be to create a crater in the surface of the asteroid, where it will be able to take measurements from the interior if all goes as planned.
A Look Into Raquel Welch's Life Through Rare Vintage Photos
The beautiful Raquel Welch is an iconic American actress and singer. Welch first entered the industry back in 1956 and has been turning heads ever since. Keep scrolling to take a look at Raquel Welch's life through these rare vintage photos.
Jo Raquel Tejada
Born Jo Raquel Tejada, Raquel Welch was welcomed to the world on September 5th, 1940. The family moved from Illinois to San Diego when Welch was just two years old. Welch attended church with her mother as a child and took an interest in performing from an early age.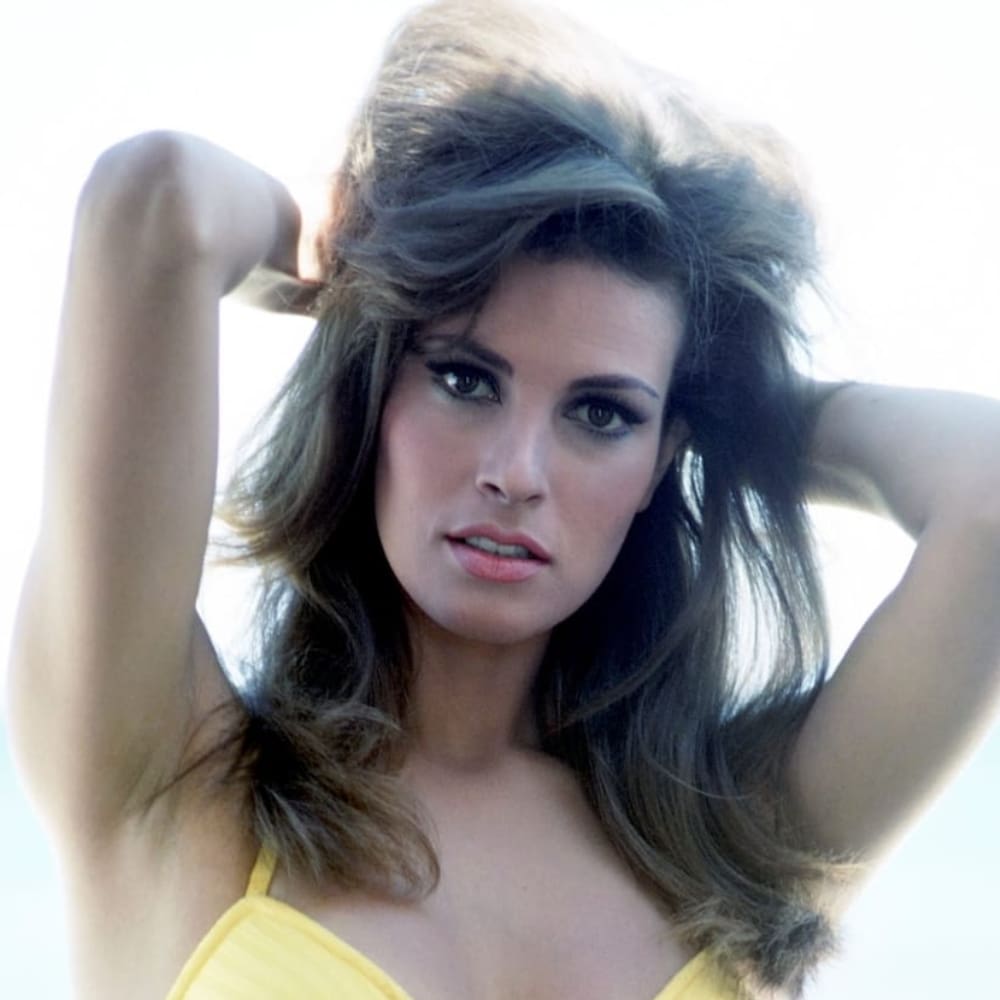 Miss Photogenic
Welch studied ballet for ten years until she gave it up when she turned 17. Sadly, her dance teacher told her she didn't have the correct body shape for ballet. Regardless, Welch was a beautiful child and had already scooped up a handful of beauty titles. When she was just 14, Welch won Miss Photogenic, and Miss Contour. While attending high school she won both Miss La Jolla and Miss San Diego. After winning multiple titles, Welch went on to become Maid of California.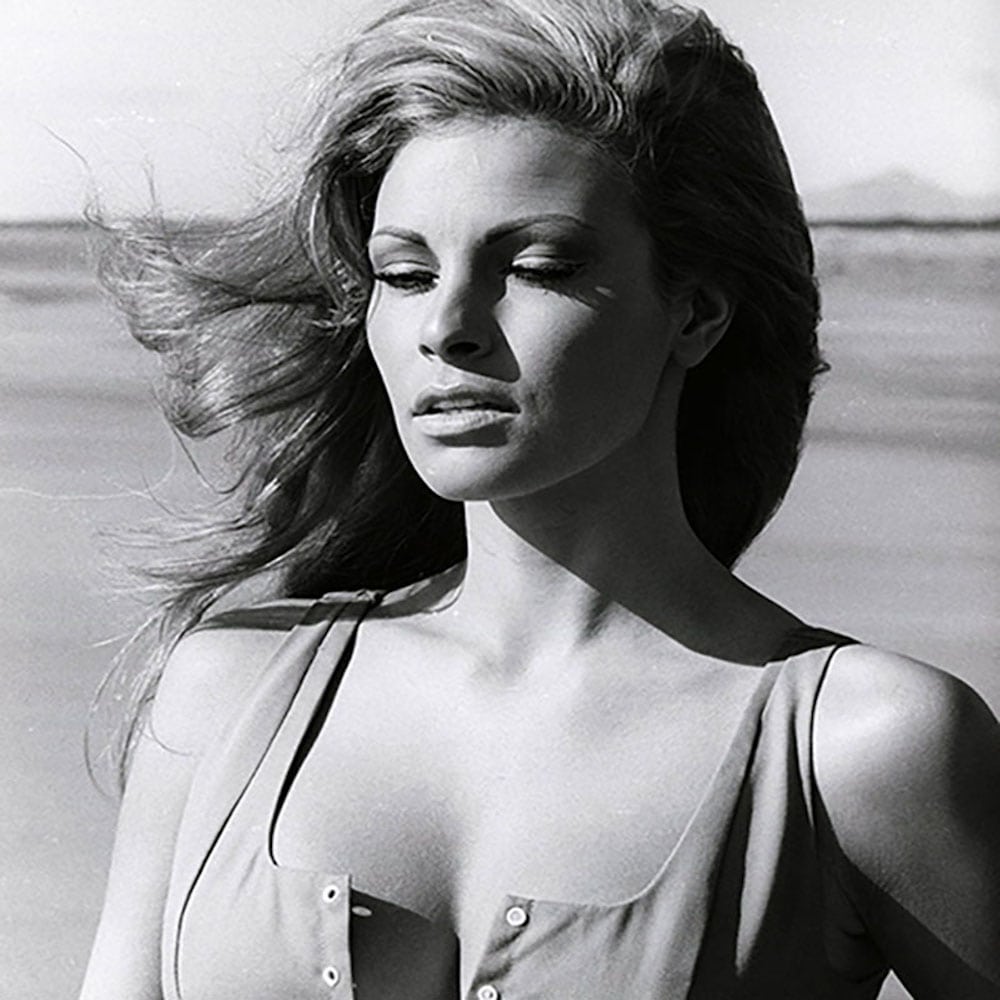 Moving to San Diego
Welch went on to graduate high-school in 1958, during which time her parents separated. However, Welch went looking for an acting career and enrolled in San Diego State College to study theater arts. Just one year later, in 1959, she married her high school sweetheart, James Welch. Welch acted in several local theater productions but eventually gave up her drama classes. She got a job as a weather forecaster on a local San Diego TV station and separated from her husband.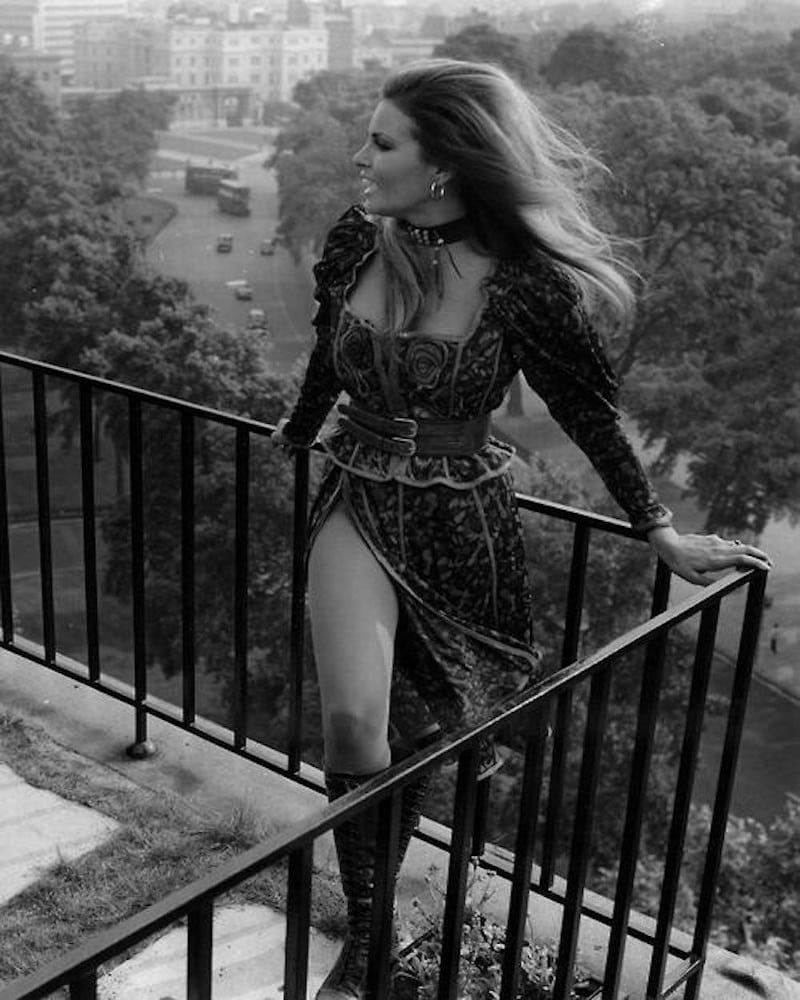 Waitressing in Dallas
At this point — with two children — Raquel Welch moved to Dallas, where she worked as a cocktail waitress and a model. She then picked herself up again and moved back to Los Angeles in 1963. Welch started auditioning for film roles when she met Hollywood agent Patrick Curtis. Curtis became Welch's manager, and the pair planned to turn her into a Hollywood symbol. They decided to keep Welch's married name in order to avoid her getting cast solely in Latina roles.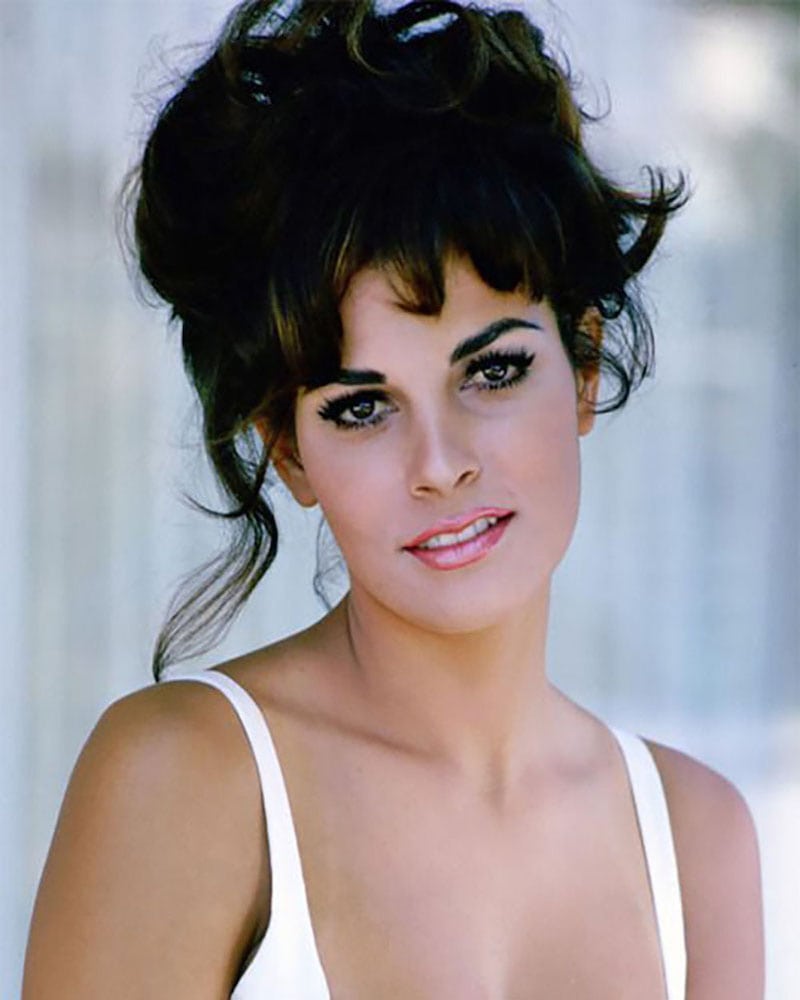 A Swingin' Summer
Welch started picking up work, with small roles in films including A House Is Not a Home and Roustabout, both in 1964. Welch also featured on a variety of television shows including The Virginian, Bewitched, and McHale's Navy. Her first featured role came around in 1965 in the beach film A Swingin' Summer. People in Hollywood were starting to notice Welch, including the wife of a producer who recommended her to 20th Century Fox. With the help of her manager, she landed a contract.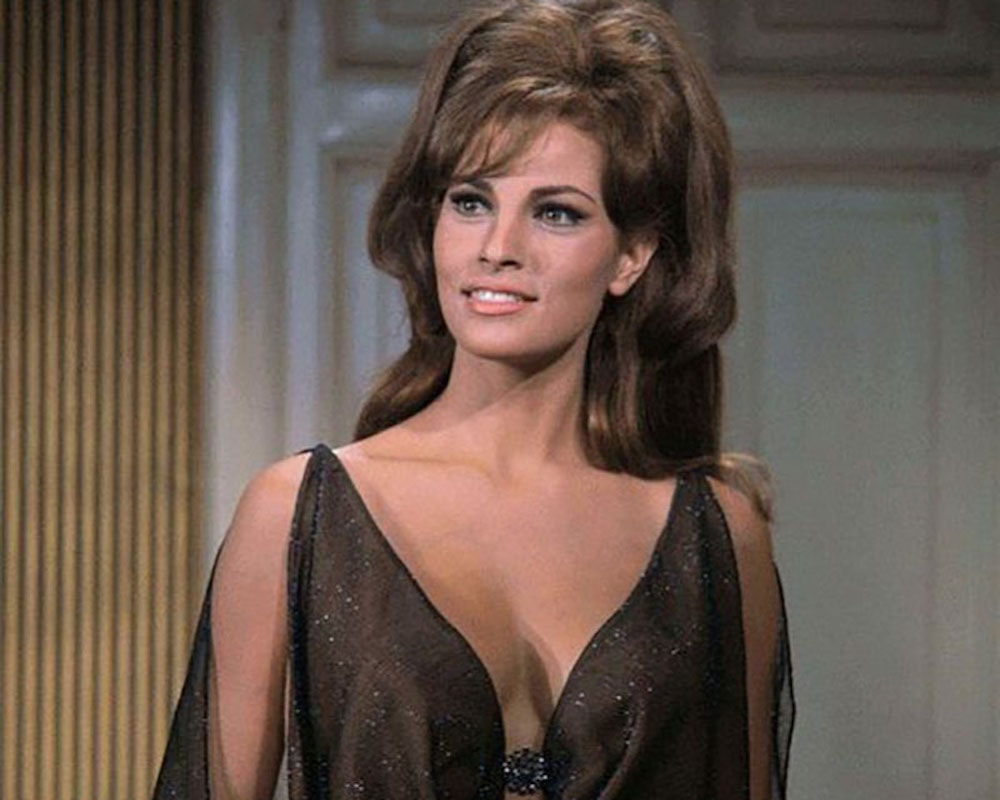 It's Raquel
Welch agreed to a seven-year non-exclusive contract with 20th Century Fox, including five movies over five years. Initially, the studio executives wanted to change the actress's name, fearing audiences wouldn't be able to pronounce Raquel. Welch stuck to her guns, though, and refused to change her given name. Executives discussed changing her name to 'Debbie,' but thankfully the actress put her foot down. In 1966, Welch secured the leading role in sci-fi movie Fantastic Voyage. It was a hit, and she became an instant star.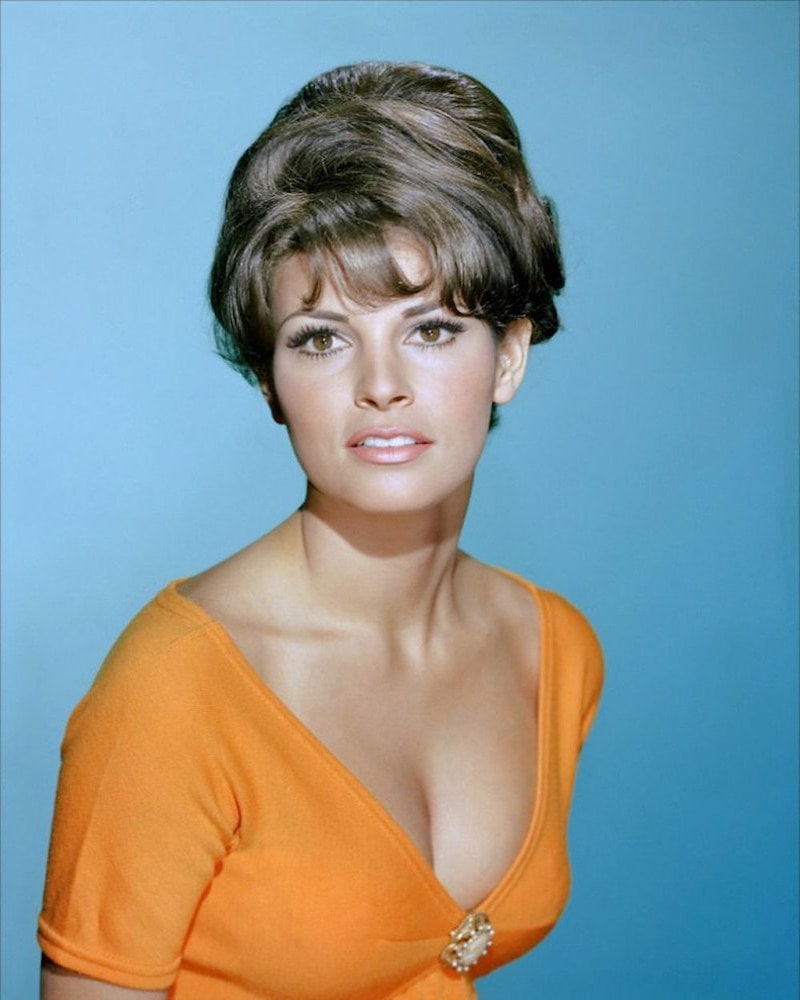 A Bombshell Is Born
The most famous image of Welch is still used to promote the Don Chaffey-directed film One Million Years B.C. Welch was loaned to Hammer Studios by Fox Studios in order to lead the film. Famously, Welch's only costume in the movie is a two-piece deerskin bikini, described as the "definitive look of the sixties." Welch's costume in this iconic image has been described as "mankind's first bikini," and catapulted the actress into super-stardom. The New York Times called Welch "a marvelous breathing monument to womankind."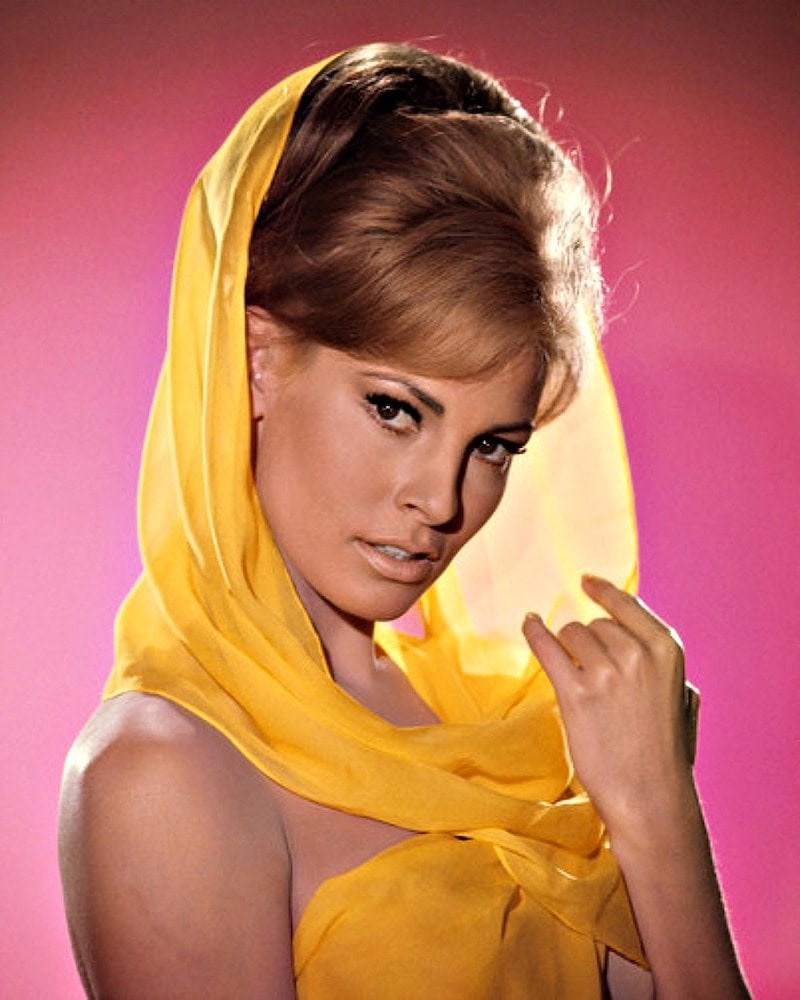 Hollywood Pin-Up
Raquel Welch in a deerskin bikini is a truly iconic image, but Welch only had three lines in the film itself. Curtis and Welsh's plan of turning the actress into an iconic symbol had really paid off. Welch was now a genuine Hollywood pin-up. In fact, she became a leading woman for the entire era. Welch's image was turned into posters, and soon she was known all over the world. To broaden her appeal, Welch continued to star in different films…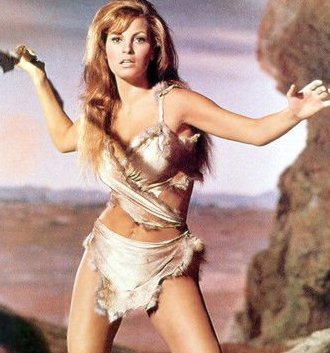 Born to Be Photographed
Due to her stunning good looks, Raquel Welch was highly underestimated by some in Hollywood. When she starred in British spy movie Fathom in 1967, cast and crew members would often question her intelligence. Welch herself stated that her role in Fathom was "a blown-up Barbie Doll," as she was cast solely for her jaw-dropping beauty. Many films of the time didn't have well-developed roles for women. A film critic writing for the Los Angeles Times commented that Welch was "born to be photographed."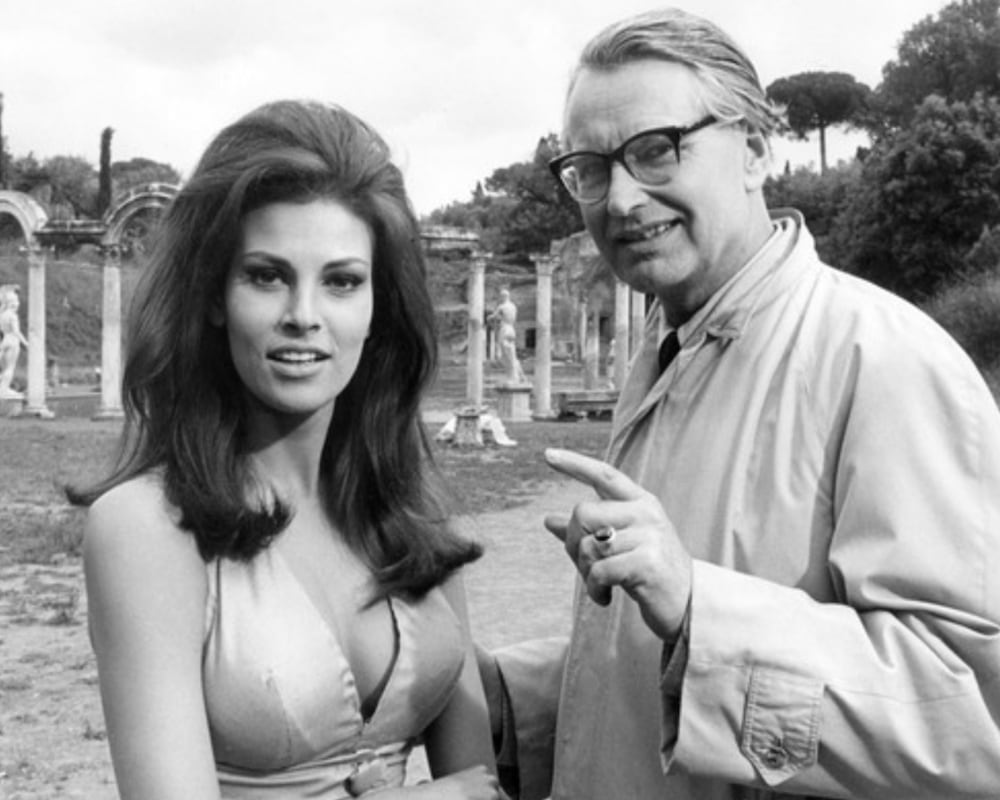 Smitten by Sinatra
Also in 1967, Welch starred alongside Peter Cook and Dudley Moore in the Stanley Donen-directed comedy Bedazzled, which saw her play and embody the deadly sin Lillian Lust. She appeared in Bandolero in 1968 and much preferred her character as it wasn't like the stereotypical bimbo roles she had landed in the past. Welch acted opposite some serious legends of the silver screen including James Stewart, Frank Sinatra, and Dean Martin. In fact, she was so smitten by Sinatra that she occasionally forgot to act!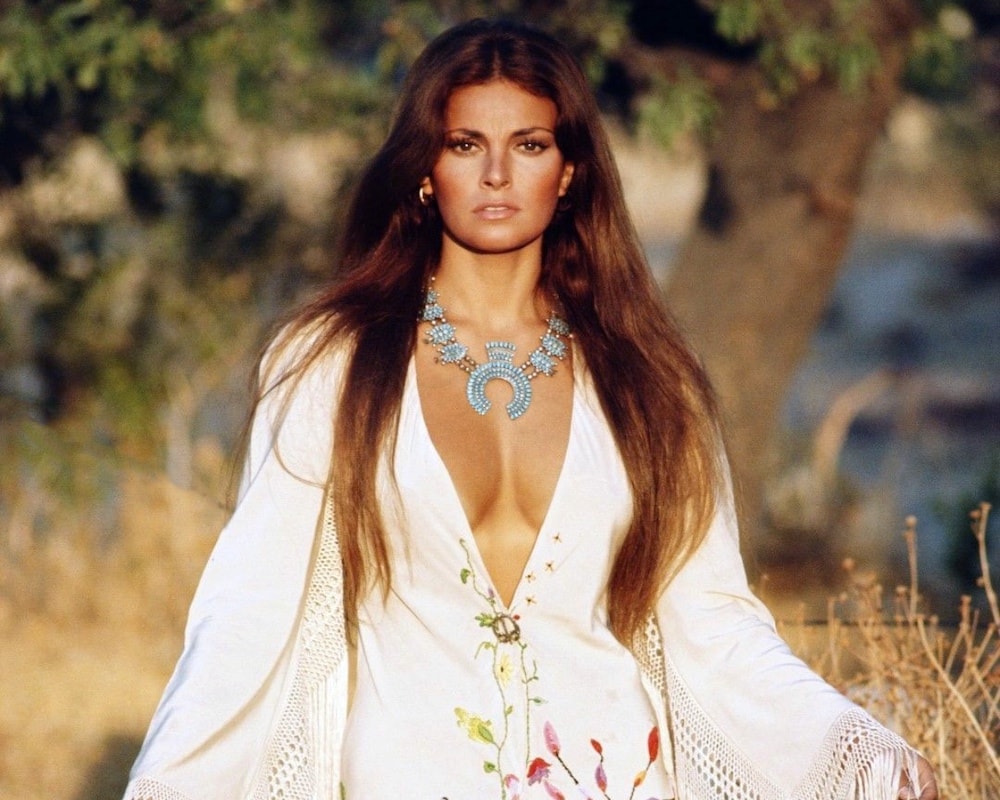 Controversy
Welch has appeared in some movies that were controversial at the time. Her film, 100 Rifles, faced serious public attention because it showed a love scene between people of different races. Shockingly, during the late 1960s, this was still taboo in Hollywood. Raquel Welch's most controversial role was in the 1970 movie Myra Breckinridge. Welch hoped the role would encourage people to take her more seriously as an actress, but the film was a flop.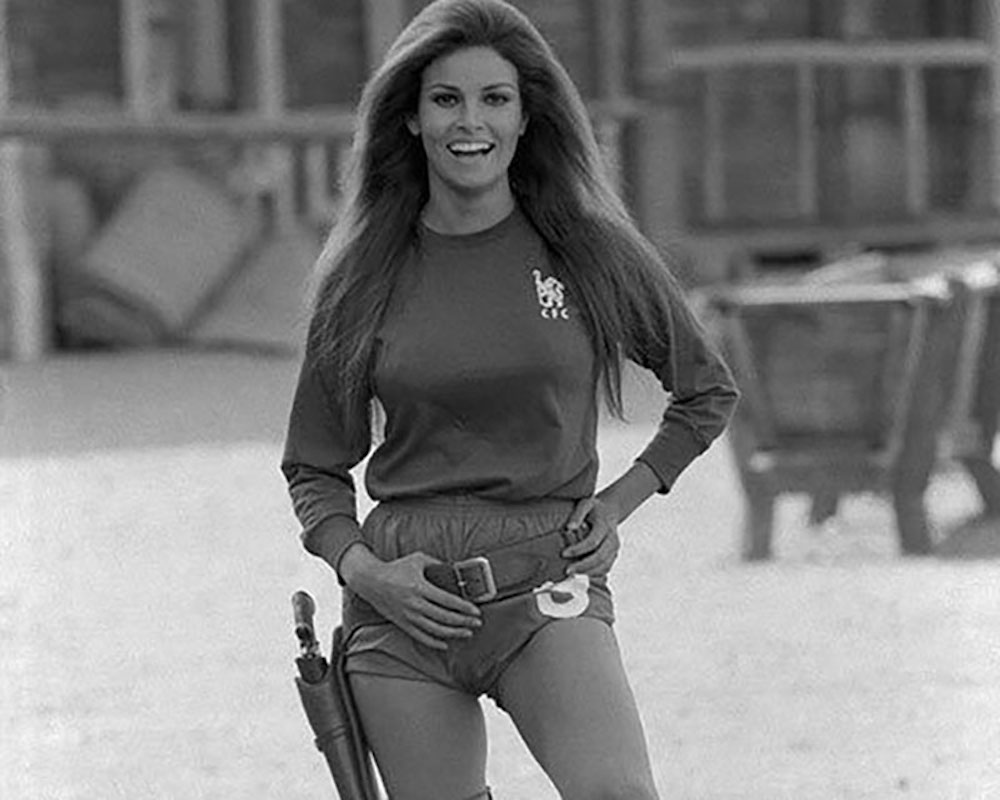 Most Desired Woman
Despite what some directors advised, Welch stood her ground and never fully exposed herself on camera. She was named Playboy's "Most Desired Woman" in 1970 and even hosted the Academy Awards several times. By the early seventies, the actress had become a household name. Raquel Welch's most controversial role was in the 1970 movie Myra Breckinridge. Welch hoped the role would encourage people to take her more seriously as an actress, but the film was a flop.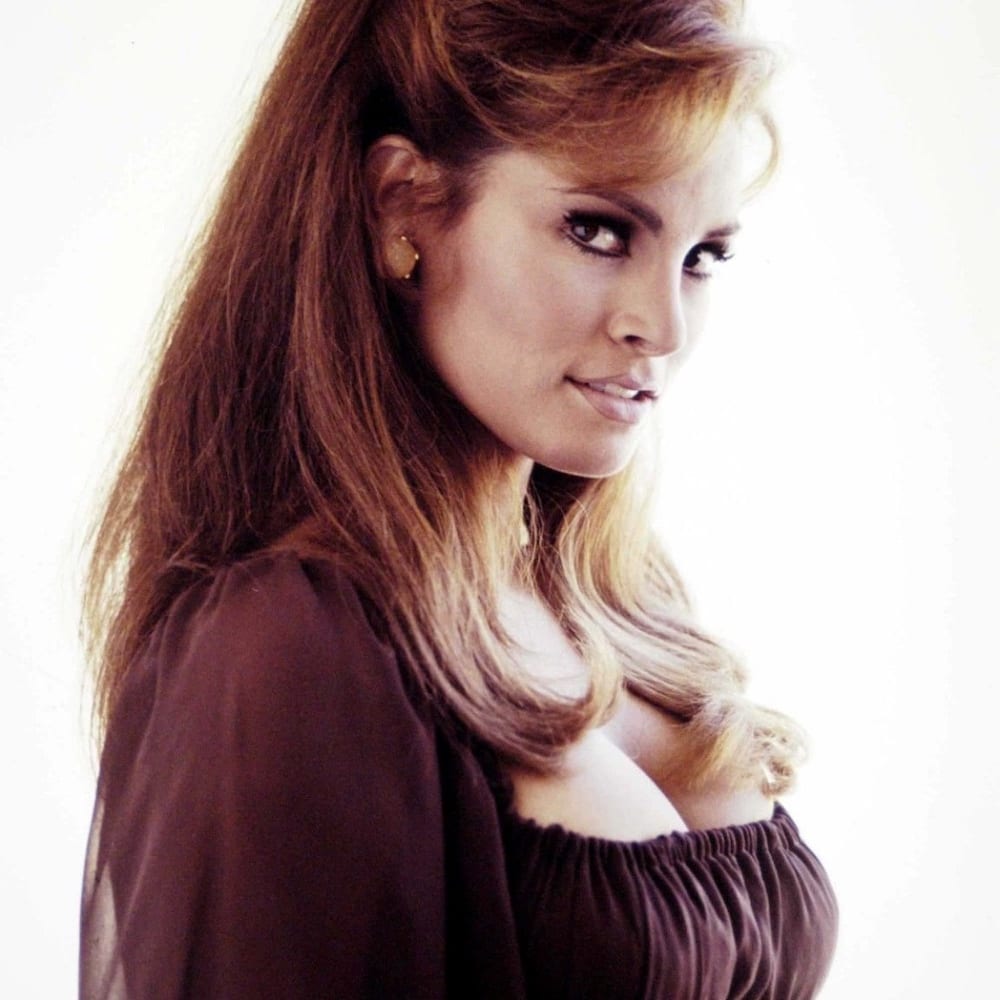 Women of the Year
Did you know that Raquel Welch almost played Alexis Carrington on Dynasty? The actress auditioned along with Elizabeth Taylor and Sophia Loren for the coveted role. Of course, the role went to the inimitable Joan Collins. However, Welch did star in Women of the Year on Broadway and was praised for her work in the title role. She acted in The Legend of Walks Far Woman in 1982, and was also due to star in an adaptation of Cannery Row the same year.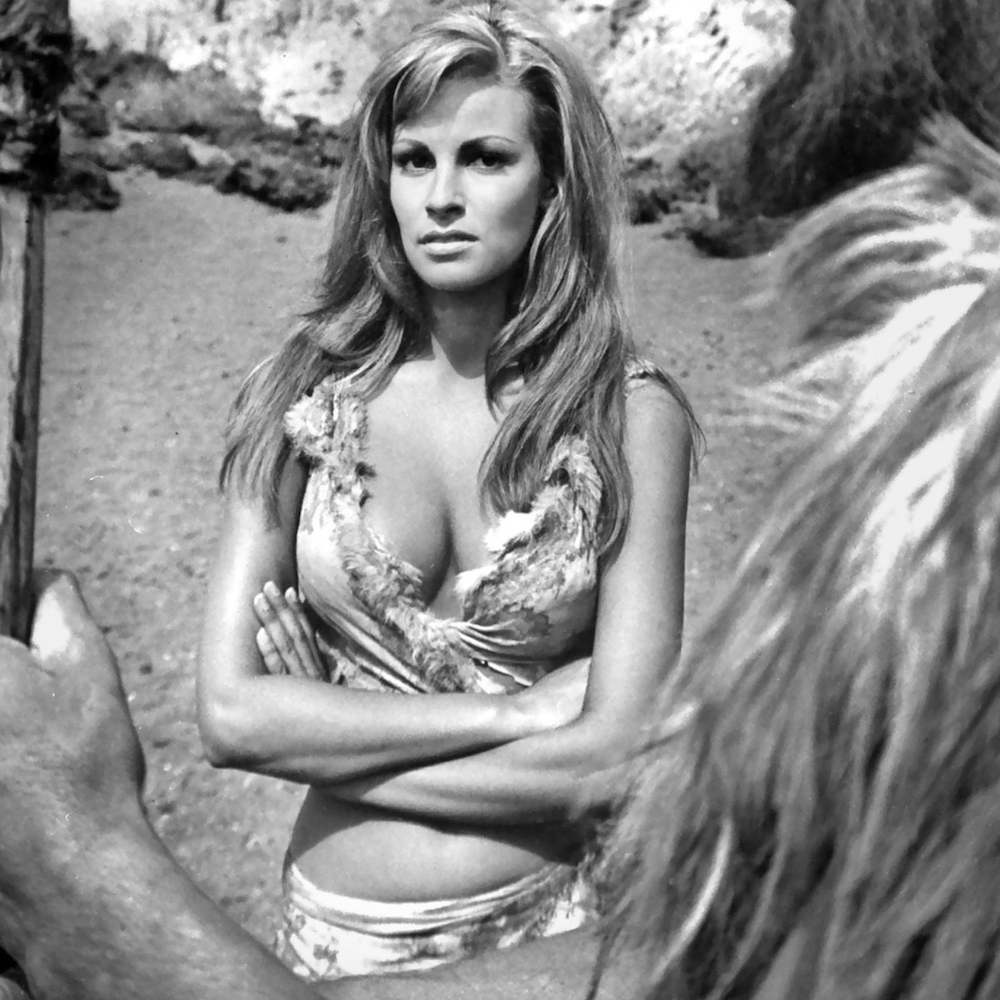 Kansas City Bomber
Welch went on to star in a host of movies throughout the 1970s. Between 1970 and 1975 she starred in The Beloved, Hannie Caulder, Kansas City Bomber, The Last of Sheila, The Three Musketeers, The Four Musketeers, and The Wild Party. Welch saw her life reflected in some of her movies. For example, she played a single mother roller-derby star in Kansas City Bomber. The actress remarked that the female characters in the film are controlled by unseen men, as in Hollywood.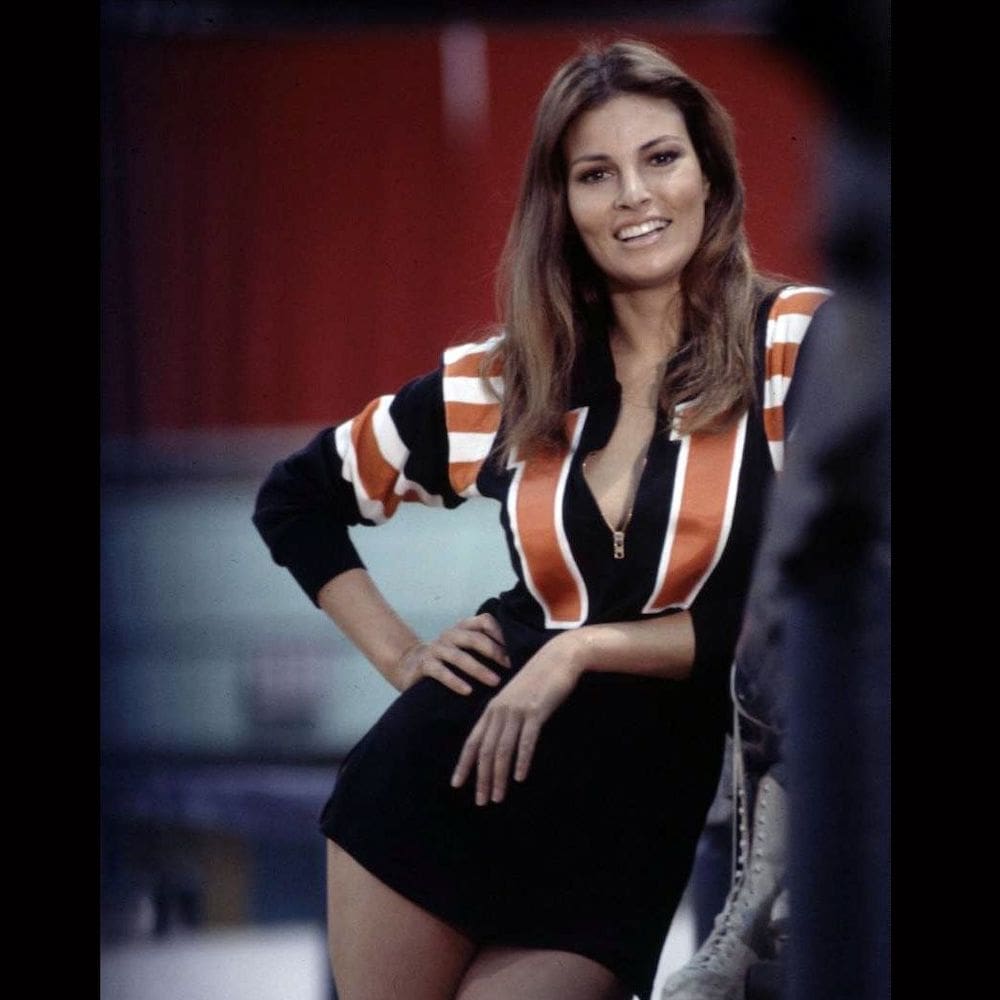 Welch vs. MGM
The adaptation of John Steinbeck's Cannery Row brought about serious issues for Raquel Welch. The actress was suddenly fired just a few weeks into production for the film. The studio claimed that Welch was breaching her contract and refusing to arrive for early morning rehearsals. However, Welch fought back and sued the studio for ageism. As an actress who was over forty years old, the producers were trying to push her out. Welch proved her case at trial and ultimately won over $10 million dollars in 1986.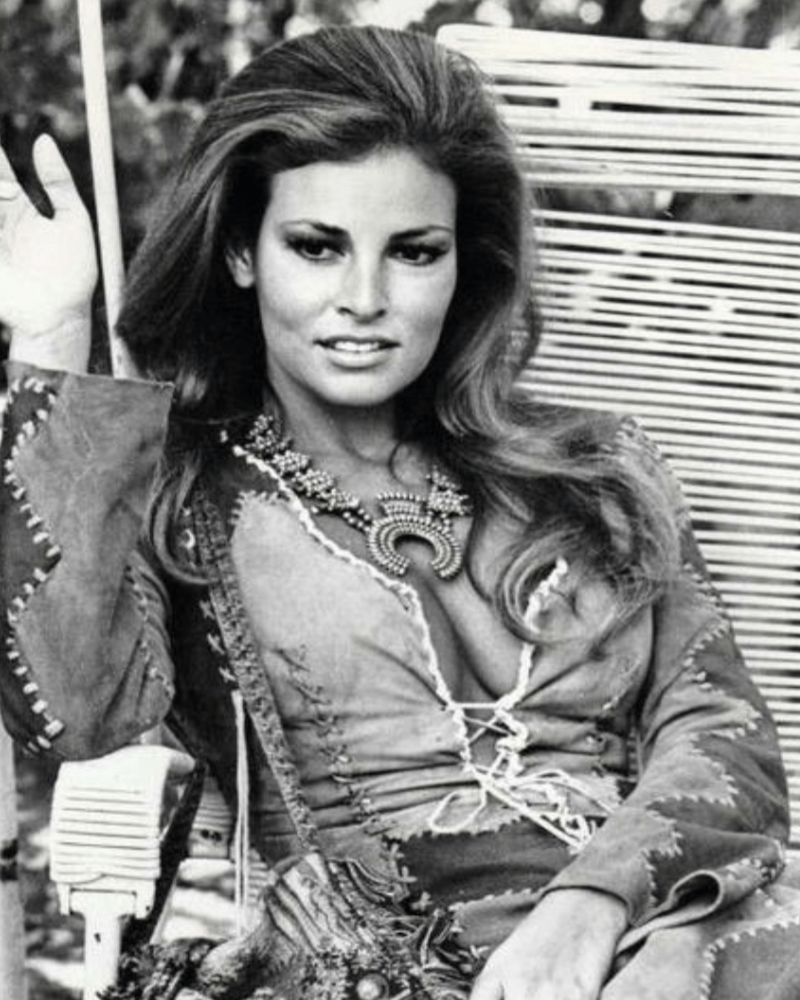 Blacklisted
Not surprisingly, the movie industry didn't respond well to being taken to task over their actions. The trial proved that there was a conspiracy to falsely blame Raquel Welch for the film's delays and budgetary issues. As a result, Welch was blacklisted, and her career was instantly impacted. Speaking about the case, Welch stated, "I just wanted to clear my reputation and get back to my work, my work in movies." Despite her newfound reputation, Welch did star in Right to Die in 1987.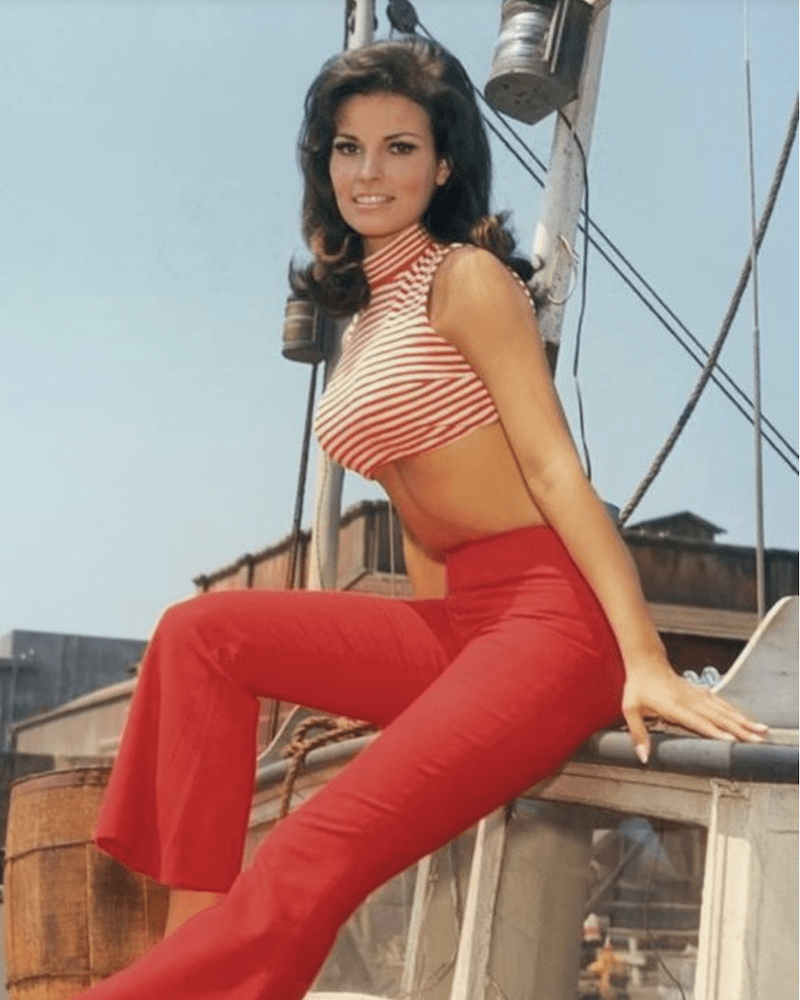 This Girl's Back in Town
Over the next few years, Welch starred in several films and TV shows. The actress even released a single in 1987 called "This Girl's Back in Town." Amazingly, Welch's single got to number 29 on Billboard's dance club chart. Between the late '80s and early '90s, Welch appeared in Scandal in a Small Town, Trouble in Paradise, Torch Song, and Naked Gun 33 1/3: The Final Insult. You can even spot Welch in a '90s episode of Sabrina the Teenage Witch.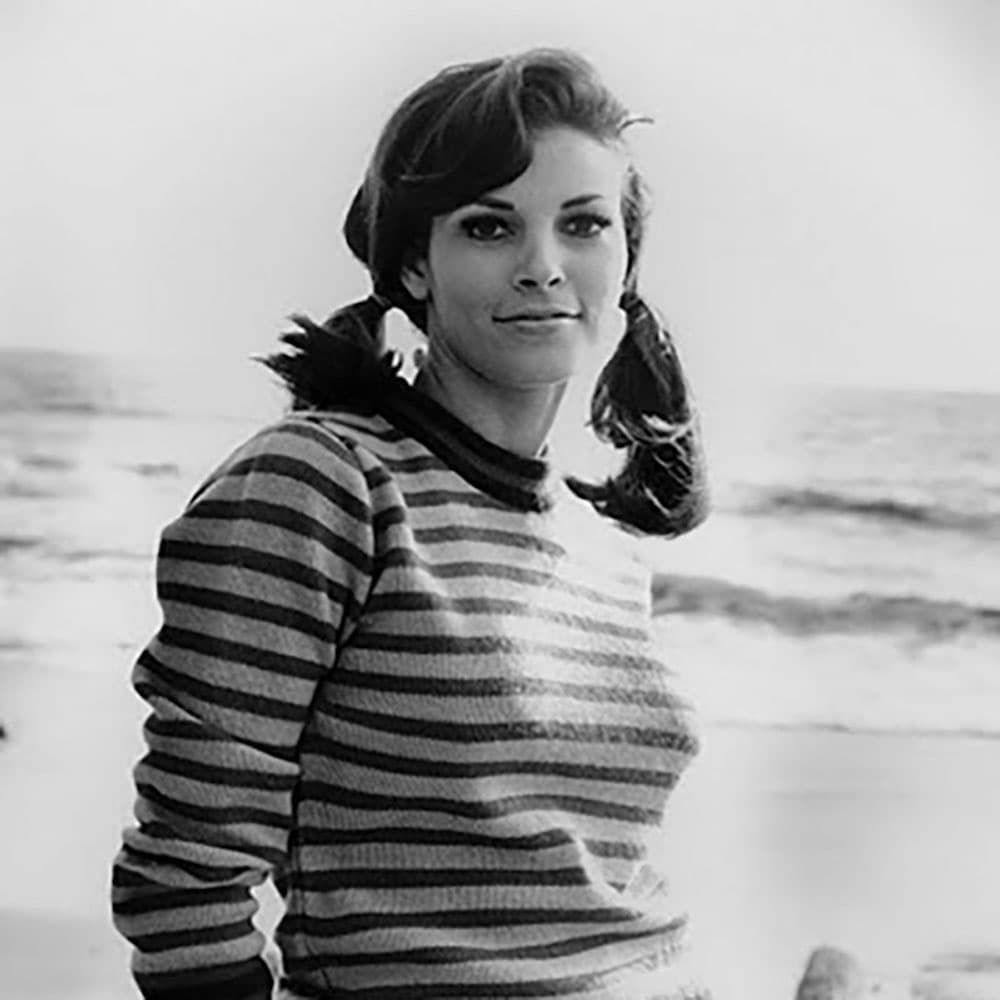 The Fitness Boom
Since she wasn't getting top movie roles anymore, Welch decided to capitalize on the 1980s fitness boom. This was the decade of the celebrity fitness video with offerings from Jane Fonda, Heather Locklear, Alyssa Milano, and Debbie Reynolds. Of course, with her pin-up looks and incredible body, it made sense that Welch would branch out into other areas. The actress had been admired and ogled for her entire career, and in her early 40's, she was still in amazing shape.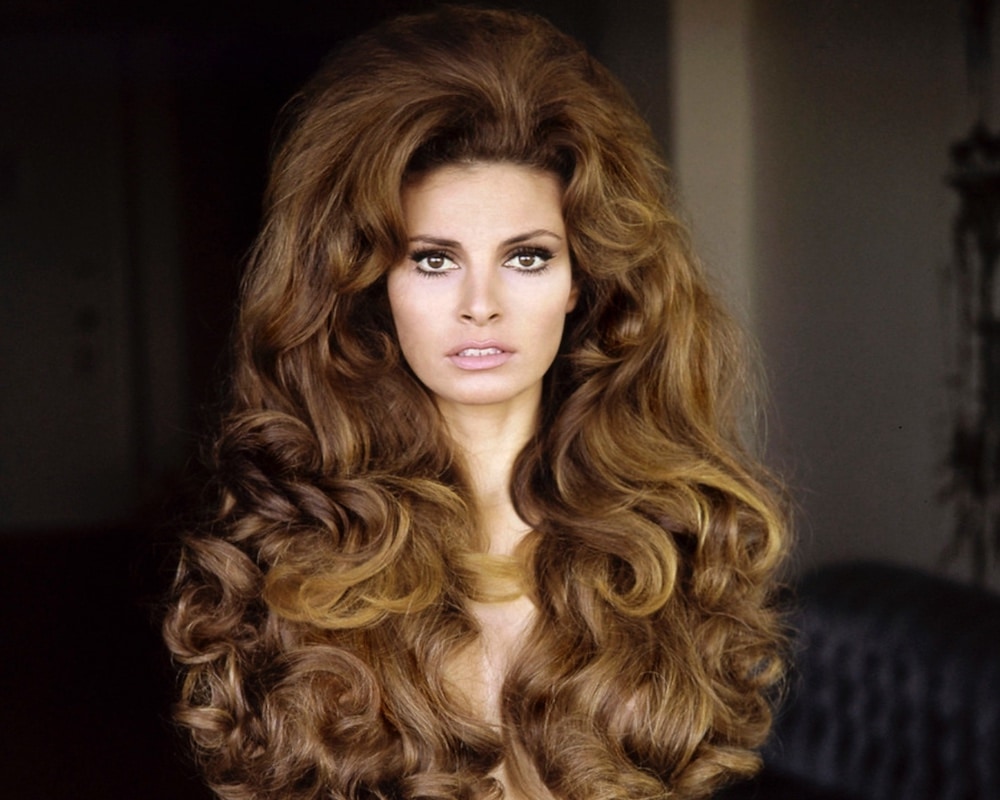 Bestseller
In 1984 the actress launched The Raquel Welch Total Beauty and Fitness Program. The program, written by Welch herself, included videos and books. It included hatha yoga, information on Welch's views on healthy living and nutrition, and even behind-the-scenes tips on style and beauty. Yoga was relatively new in the 1980s, so many people were introduced to the ancient practice through Raquel Welch's books and videos. The program was a huge hit, and the book became a bestseller.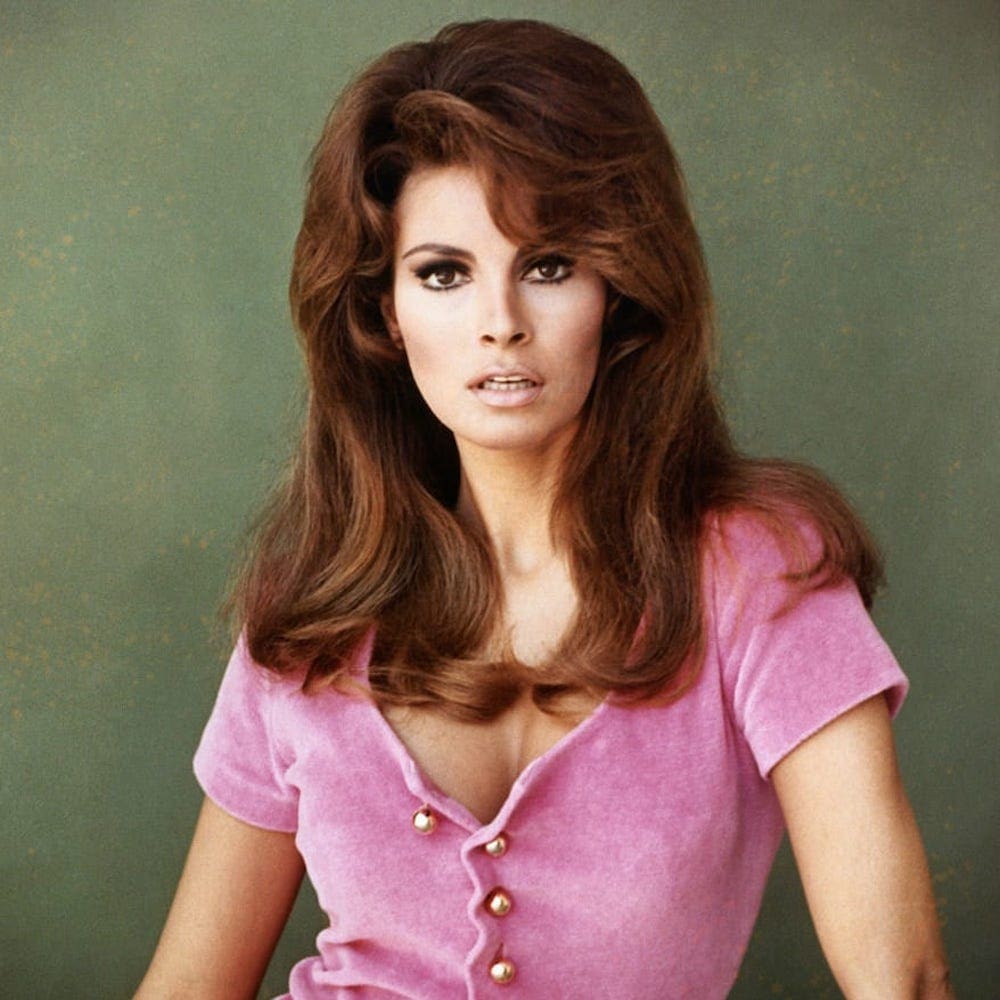 A Lovely, Glamorous, and Fortunate Misunderstanding
Despite being a Hollywood icon and pin-up throughout her career, Raquel Welch never did fully expose herself. Welch posed for Playboy in 1979, and made her name in a deerskin bikini, but she considers herself understated in her personal life. In an interview, the actress revealed that she was not brought up to be that kind of symbol "nor is it in my nature to be one. The fact that I became one is probably the loveliest, most glamorous, and fortunate misunderstanding."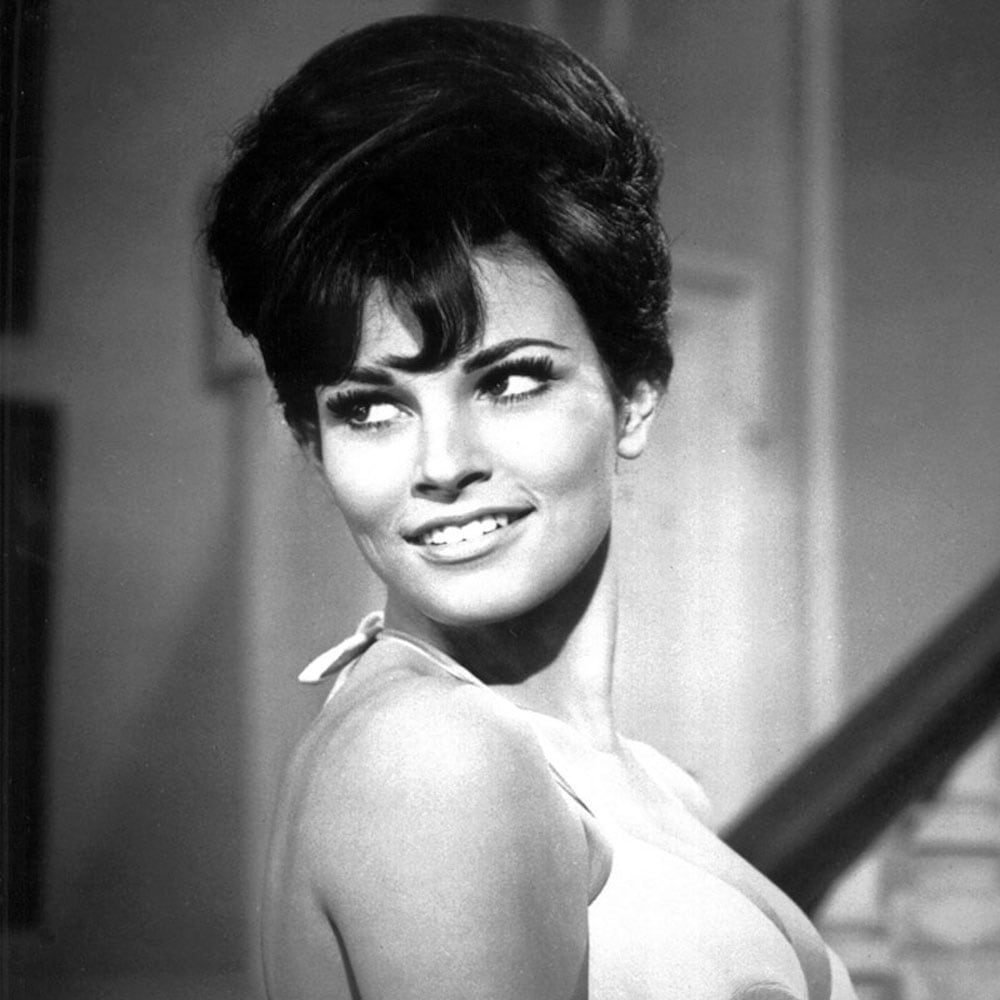 Beauty Icon
Welch didn't stop after her hugely successful series of fitness books and videos. The actress branched out into other areas and became a successful businesswoman. In 2007, cosmetics company MAC picked Welch to be the newest face of their Beauty Icon series. The Raquel Welch line features limited-edition cosmetics in sleek black and tiger-print packaging. The collection was described as "strong and wild, yet sultry and exotic." Welch was thrilled with the collection, especially because she prides herself on doing her own makeup.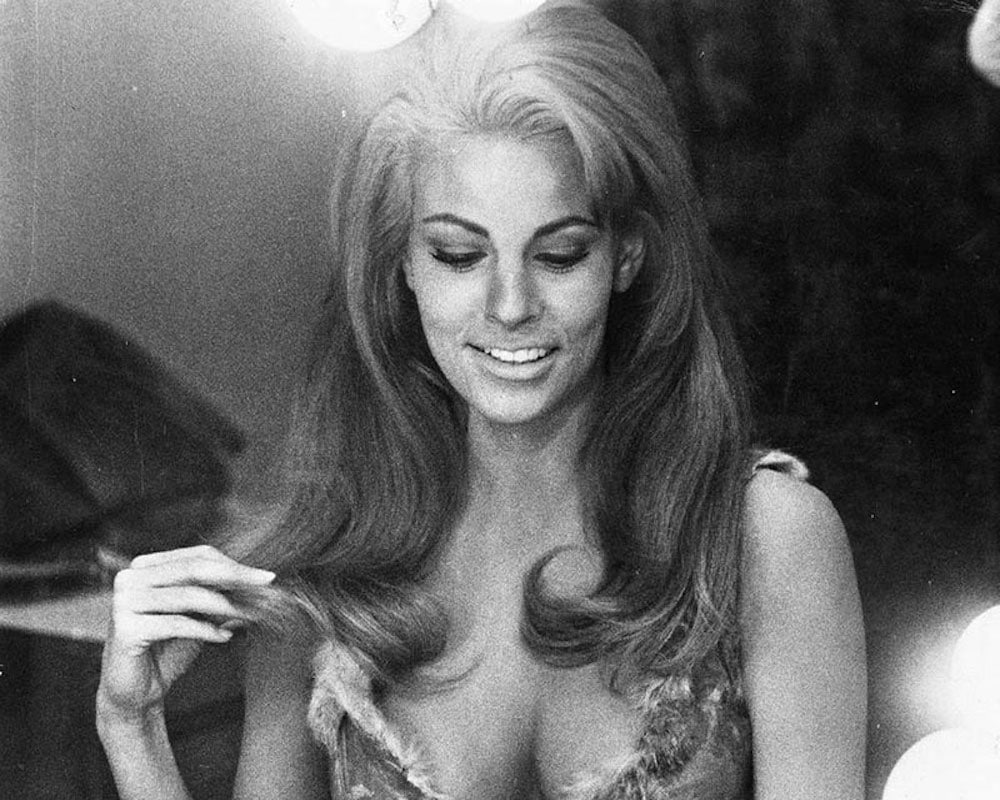 Wig Mogul
Raquel Welch's most successful business venture by far is her signature line of wigs. In fact, Welch could even be described as a wig mogul. Raquel Welch Wigs is one of the best-known brands in the wig world and has made the actress a huge amount of money. It's estimated that the actress's net worth is around $30 million dollars. Arguably, the name Raquel Welch is much more recognizable today in the wig world than it was in the film world.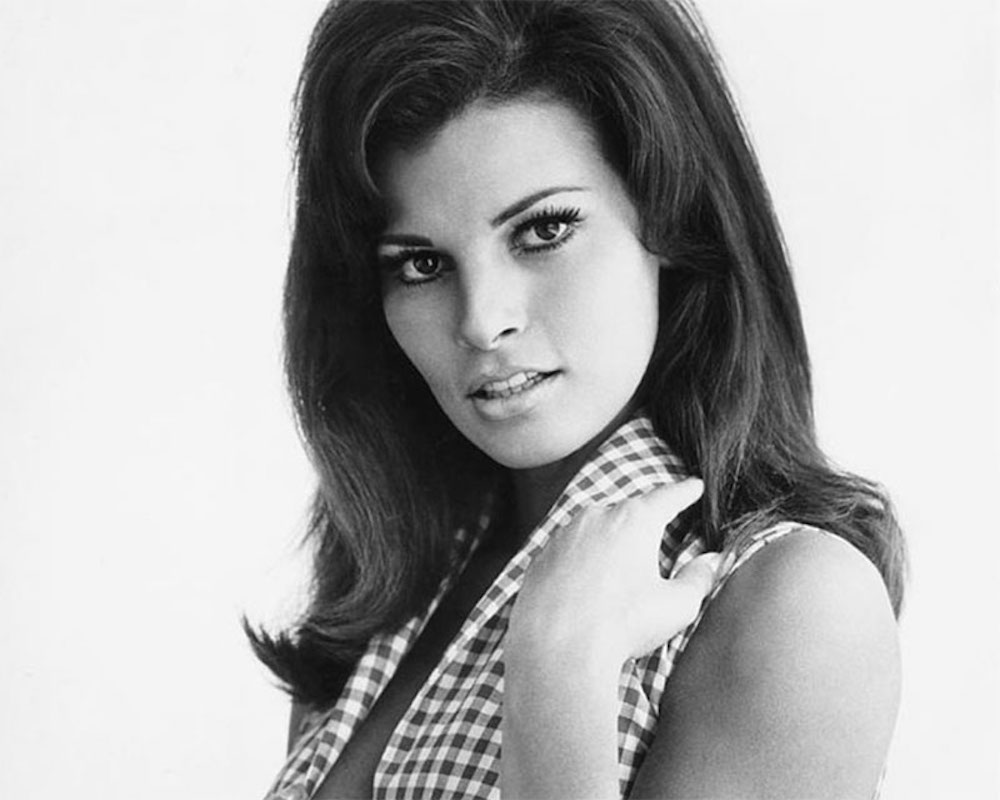 Entertaining the Troops
Just like the previous era's bombshell Marilyn Monroe, Raquel Welch traveled overseas to entertain U.S. troops. Welch traveled to Vietnam along with British-American comedian and actor, Bob Hope. You can watch one of Welch and Hope's shows for U.S. soldiers in Bob Hope's 1967 Christmas Special. Welch appeared on stage to rapturous applause with her signature bouffant hairstyle. Performing in front of a brass band, the actress sang "Different Drum" and danced along in knee-high white boots and a blue mini skirt.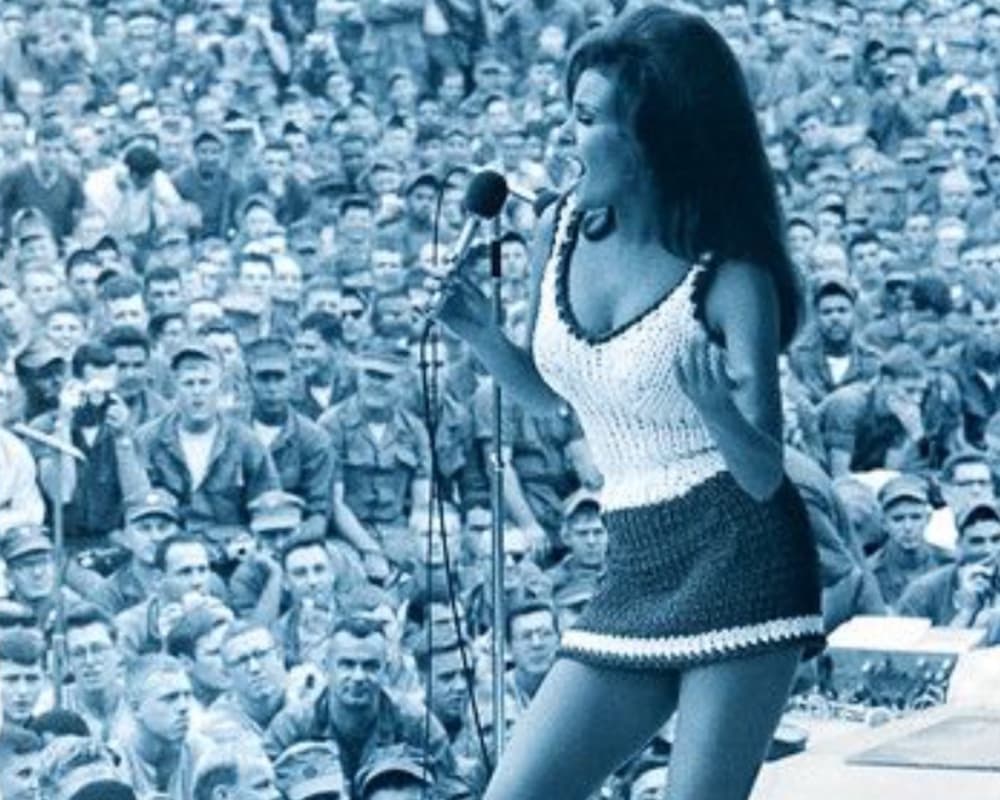 Award Winner
Raquel Welch has received several awards throughout her career. In 1975, the actress won the Golden Globe Award for Best Actress in a Motion Picture for her role in The Three Musketeers. In 1983, she won the Western Heritage Awards and in 1987, she was nominated for another Golden Globe for the TV-film Right to Die. In 1996, the actress received a star on the Hollywood Walk of Fame. You can find Welch's star at 7021 Hollywood Boulevard.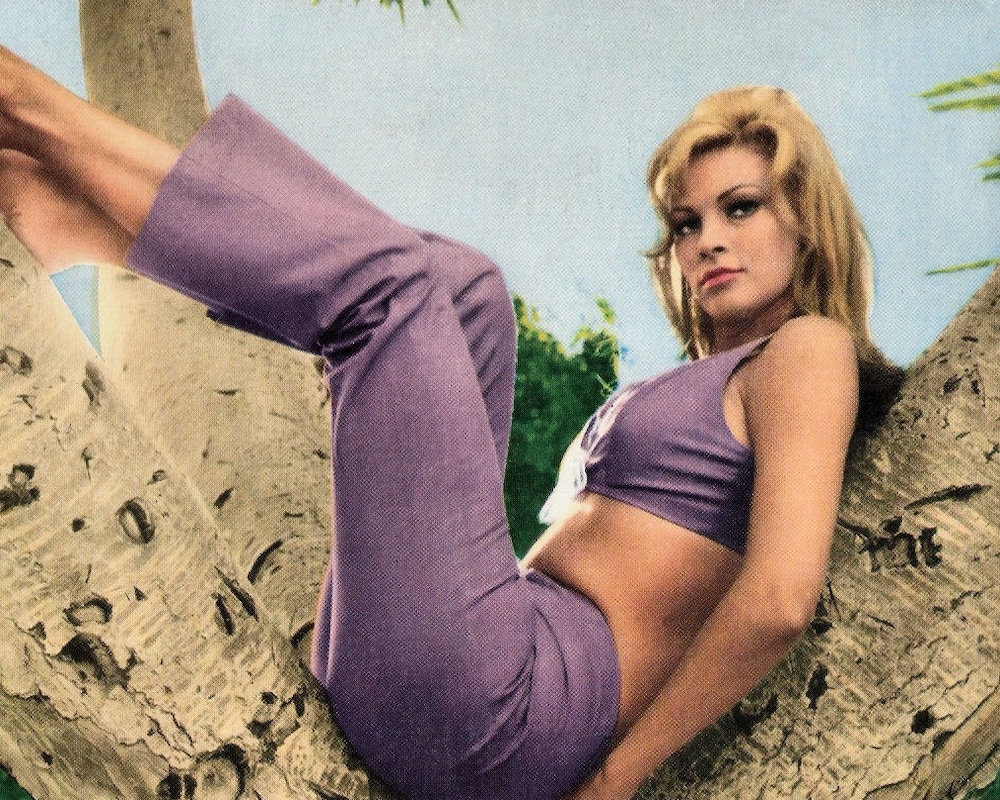 Welch's First Marriage
Throughout her life, Raquel Welch has been married four times. She first married her high-school sweetheart, James Welch, in 1959, and fell pregnant just a year after graduating from high-school. However, their marriage fell apart by 1964. In interviews, Welch has expressed her regret for ending her marriage with Welch. The actress has said that she wished she had tried harder to make the marriage work. She has even said that her childhood sweetheart was the best of her four husbands.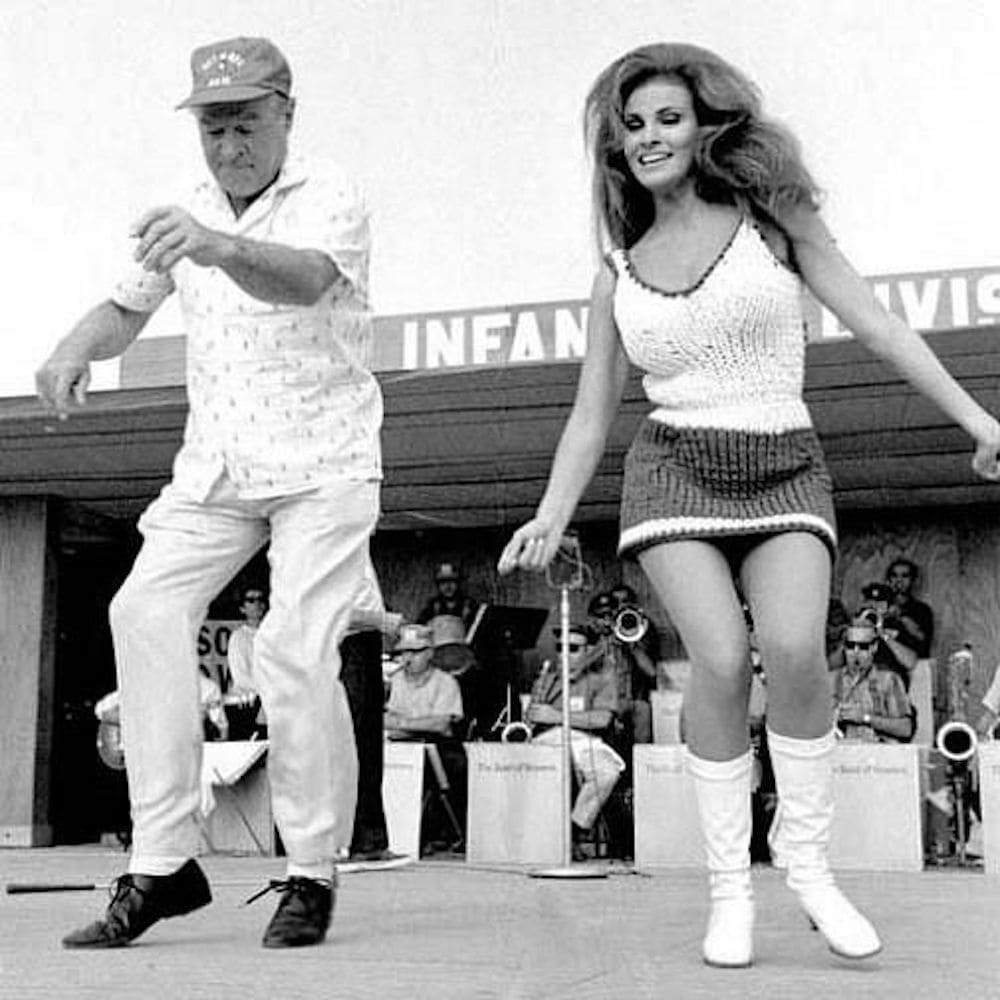 Second and Third Marriages
Welch went on to marry her manager, Patrick Curtis, in 1967 but that marriage ended five years later. Welch has since described her relationship with Curtis as an unhappy one, accusing him of being manipulative and controlling. The actress got married for the third time in 1980 — this time to French-American television producer and journalist André Weinfeld. A longer relationship than her previous two marriages, Welch and Weinfeld stayed together for 10 years, before separating in 1990.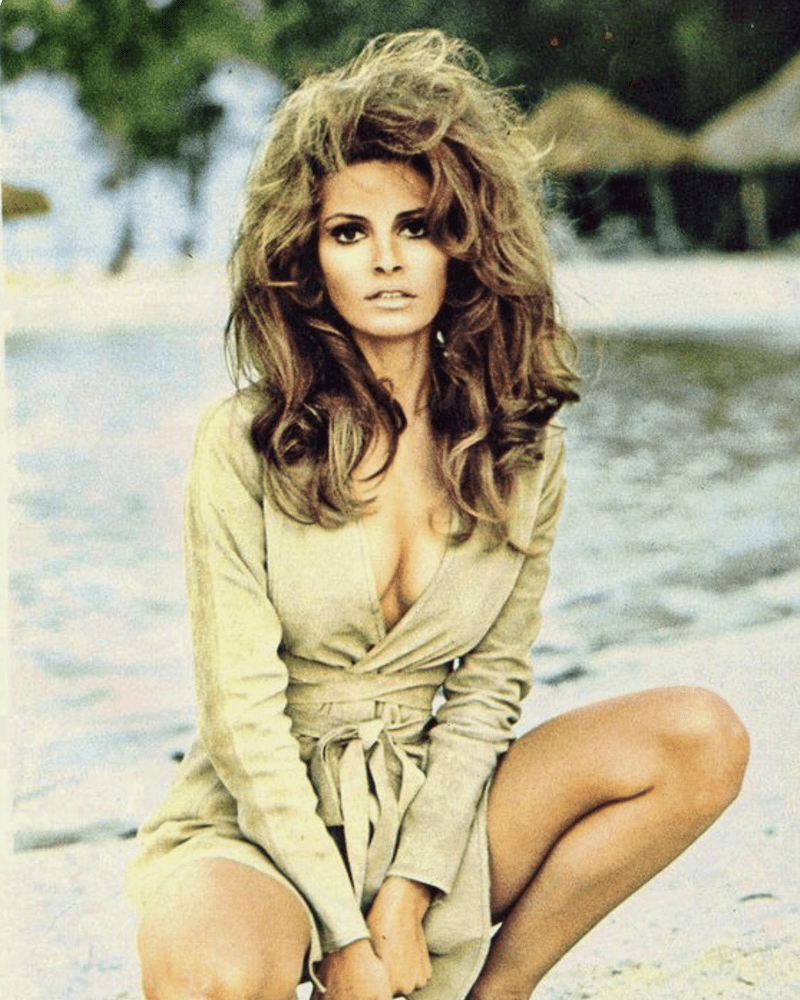 Fine Without a Man
In 1997, Raquel met her fourth husband, the L.A.-based restaurateur Richard Palmer. At the time, Palmer was engaged but he left his fiancé to be with Welch. The actress was 15 years older than Palmer but that didn't stop them from tying the knot in 1999. Their union lasted nine years, before ending in 2008. Since then, Welch has commented that she doesn't intend to get married again. The actress insists that she's just fine without a man.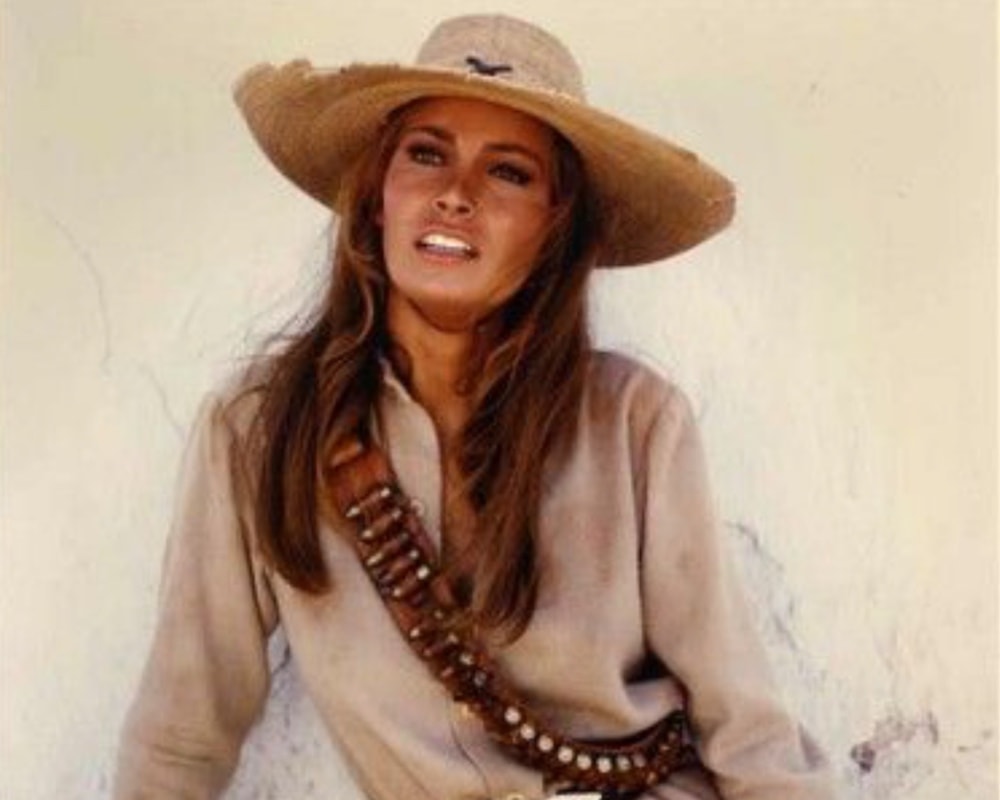 Plastic Surgery Rumors
There have always been rumors and speculation that Raquel Welch has had cosmetic surgery to achieve her famous figure. Welch measured 37-24-36, and a Hollywood urban legend even suggested that the actress had some of her lower ribs removed to make her waist smaller. Welch has always denied these allegations and insisted that her body is all-natural. However, thanks to comparisons with some old photos, it is now widely believed that Welch had a nose job before moving to Hollywood.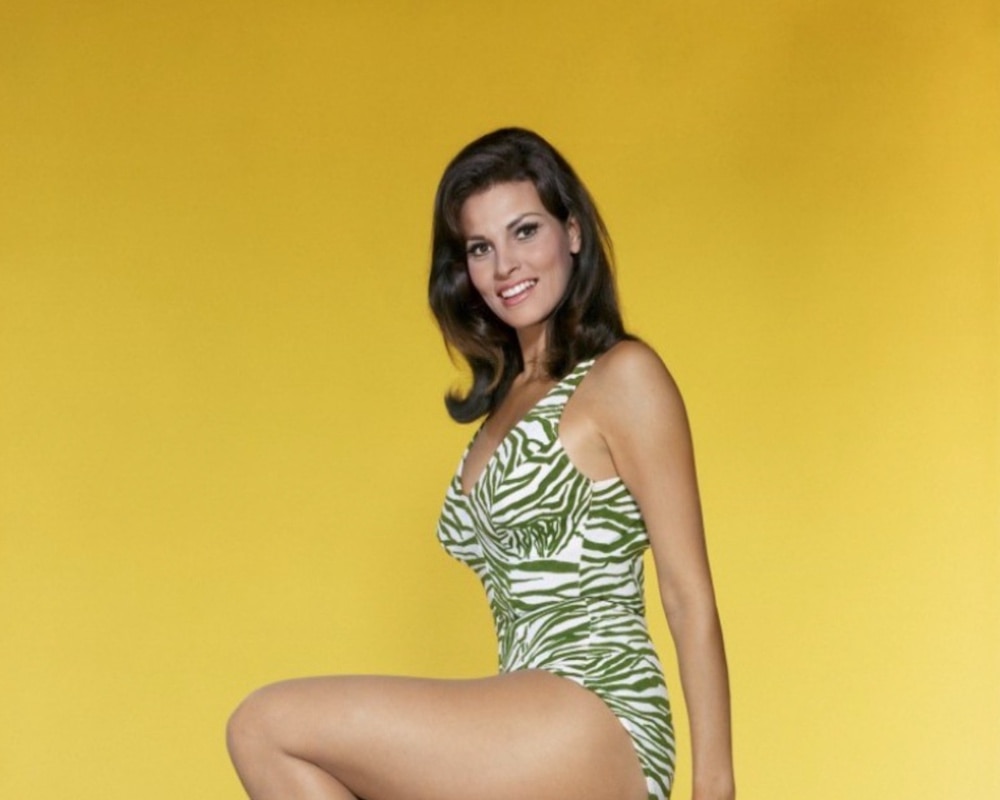 Motherhood
Welch got pregnant just a year after graduating from high school. After leaving her first husband, the actress was a single mother to two young children. Welch worked as a model and a cocktail waitress during this time and eventually moved to L.A. to pursue her acting career. Welch, along with second husband and manager Patrick Curtis, didn't promote the fact that she was a young mother. After all, it didn't fit in with the actress's bombshell image.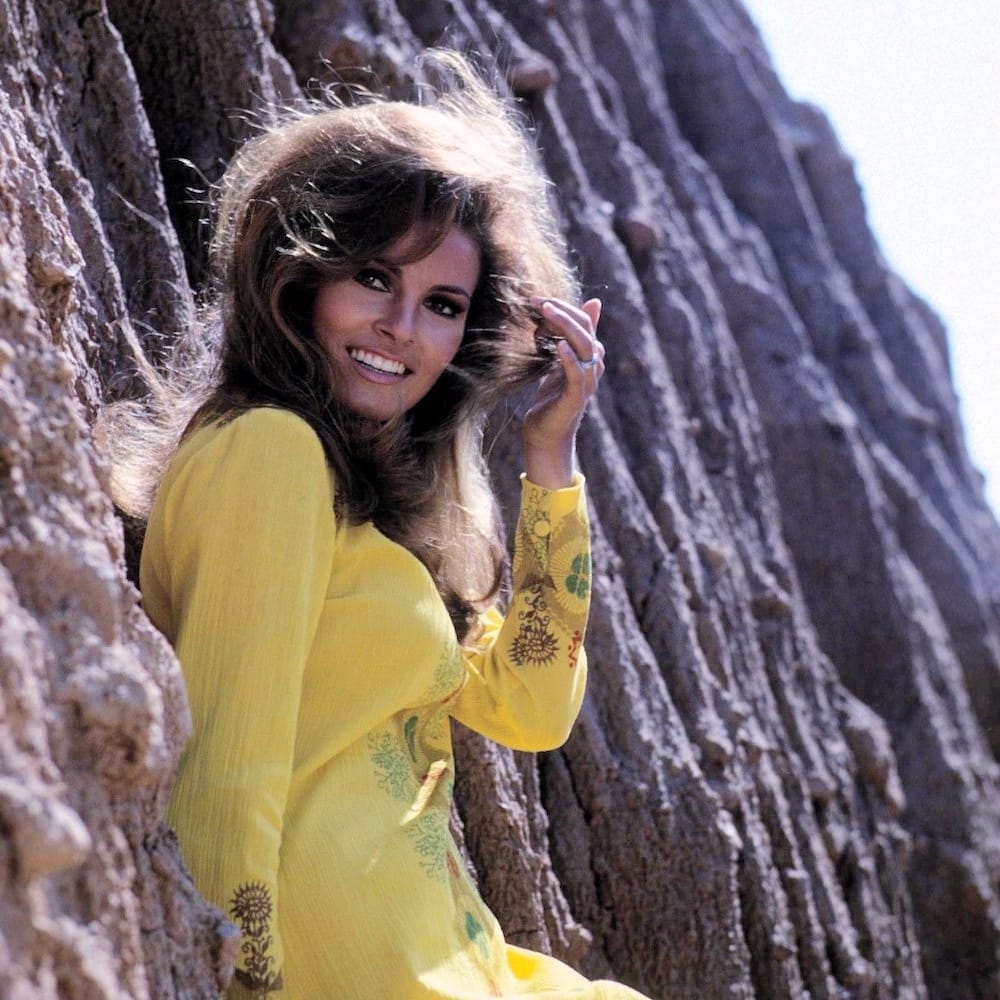 A Bad Monster Movie
Welch was catapulted to global fame thanks to the iconic image of her in a deerskin bikini in adventure fantasy film One Million Years B.C. Welch was reluctant about being involved in the film, seeing it as "a bad monster movie." Welch thought nobody would see the movie, but a publicity image of Welch in her famous bikini had created a huge stir. When she returned from shooting in the Canary Islands, Raquel Welch found out that she had become extremely famous.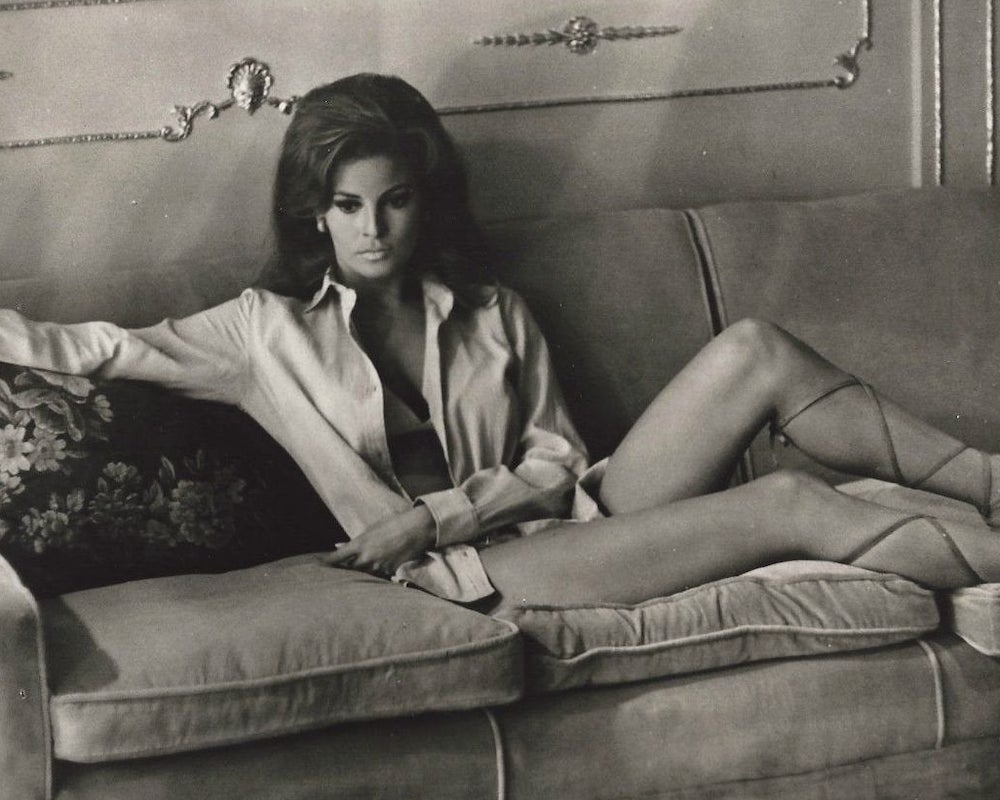 A Look Inside Her World
In 2010, the iconic actress and businesswoman finally decided to tell her story, in her own words, with an autobiography. In her memoir, the actress speaks about her Hollywood career, her relationships, and being a mother. The book covers style, health, love, body image, aging, and family. In the book, Welch gives tips for staying positive in your 50's, and even opens up about menopause. Best of all, she divulges her best hair and beauty tips.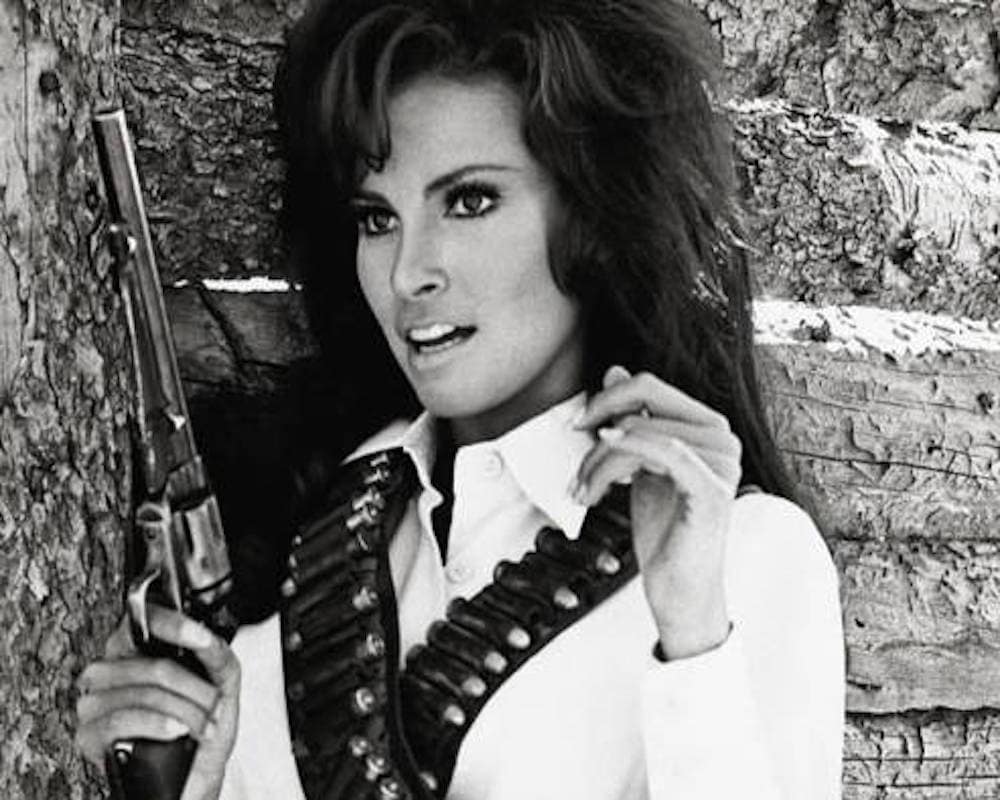 Welch in London
In 1966, Raquel Welch and second husband Patrick Curtis appeared at the Royal Command Film Performance in London. The pair went out of their way to make sure that the stunning actress was the center of attention and by the next day, she was on the front page of every newspaper. With her olive-brown skin glowing in a beautiful white dress, Welch lined up to shake hands with the Queen. Welch purposely angled herself in front of the photographers, and it worked!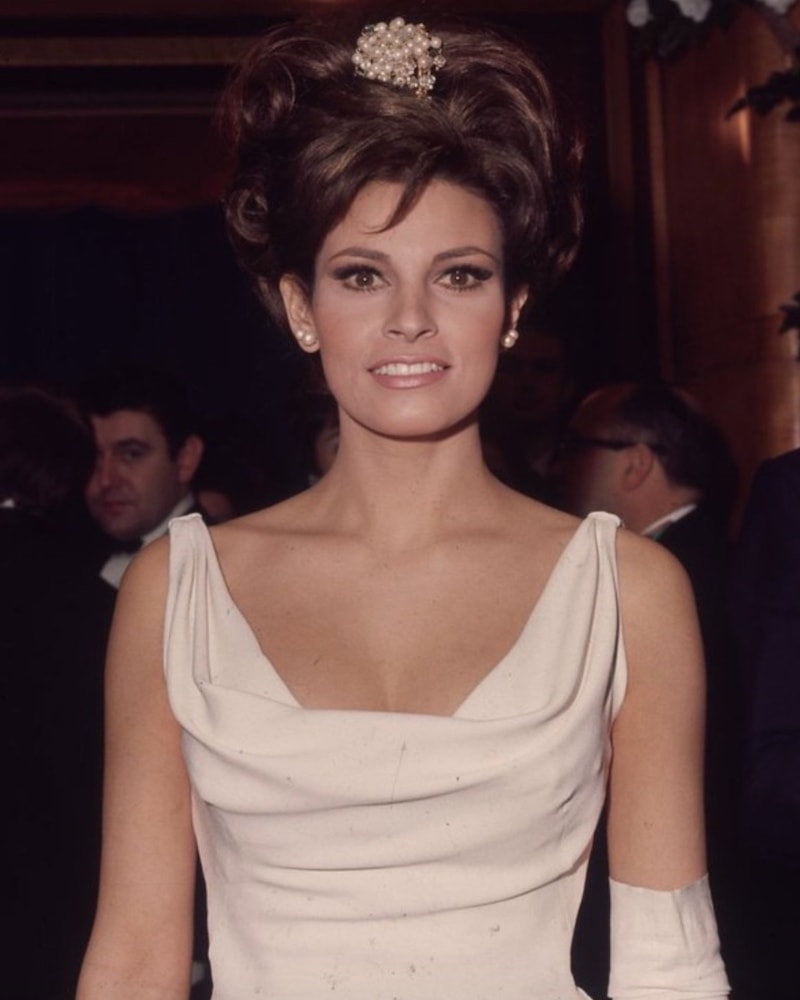 Pop-Culture Darling
Most of us have seen Raquel Welch's famous bikini picture somewhere or other, but did you know that it appears in an Oscar-nominated movie? Well, if you're a fan of the critically-acclaimed film The Shawshank Redemption, then you'll have seen Welch on Andy Dufresne's wall. Spoiler alert! For those that have seen the classic film, protagonist Andy Dufrense escapes through a hole in the wall that he covers with a poster. That poster? It's pin-up Raquel Welch in One Million Years B.C.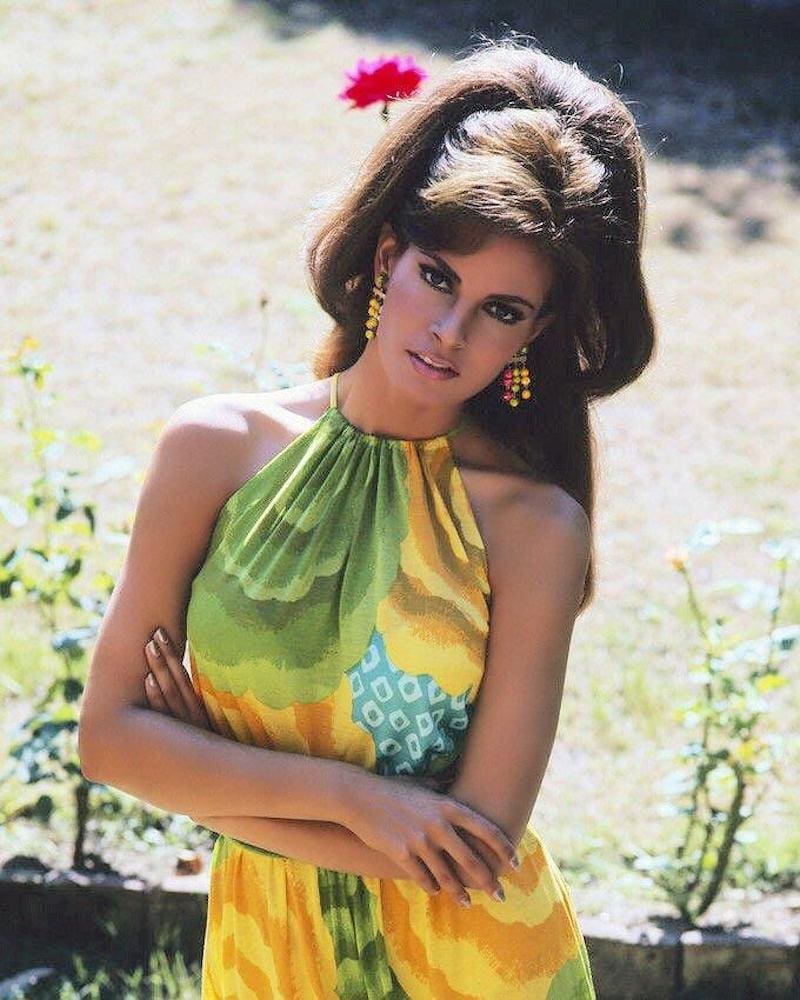 Welch's Children
Raquel Welch has two children from her first marriage with high-school sweetheart James Welch. The actress's son, Damon Welch, was born in 1959 and her daughter, Latanne Rene Welch, arrived in 1961. Welch's daughter, now known as Tahnee Welch, went on to be an actress like her mother. Tahnee also posed for Playboy in their 1995 issue. Damon married the daughter of English cricketer Fred Trueman, but the couple parted ways after two years.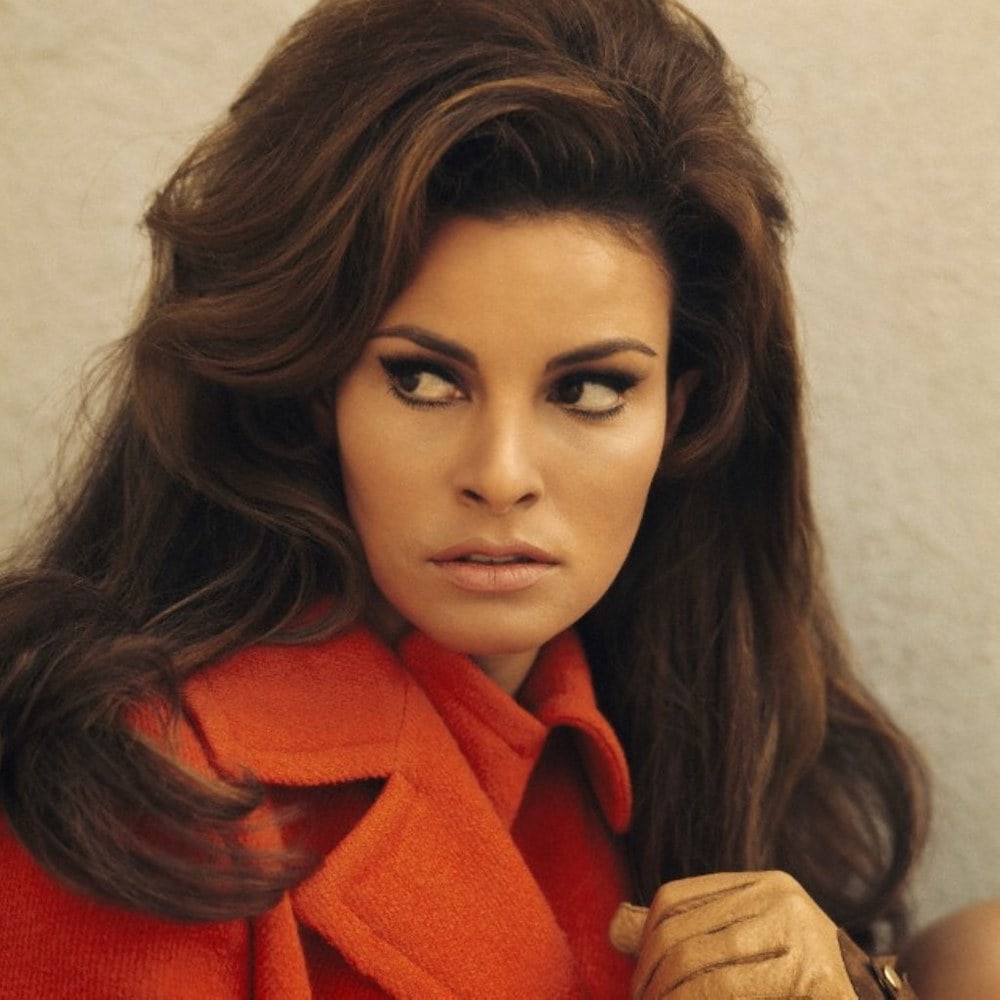 The Original Kill Bill
Women are still fighting for leading roles in movies of all genres. However, Raquel Welch was one of the earliest and only actresses to have a lead role in a Western. British movie Hannie Caulder was released in 1971 and featured Welch as a frontier wife turned gunfighter. Acclaimed director Quentin Tarantino has said that Hannie Caulder was one of his inspirations for the 2003 martial arts film Kill Bill. Without Raquel Welch, we may never have had Uma Thurman dressed in a yellow latex jumpsuit wielding a sword.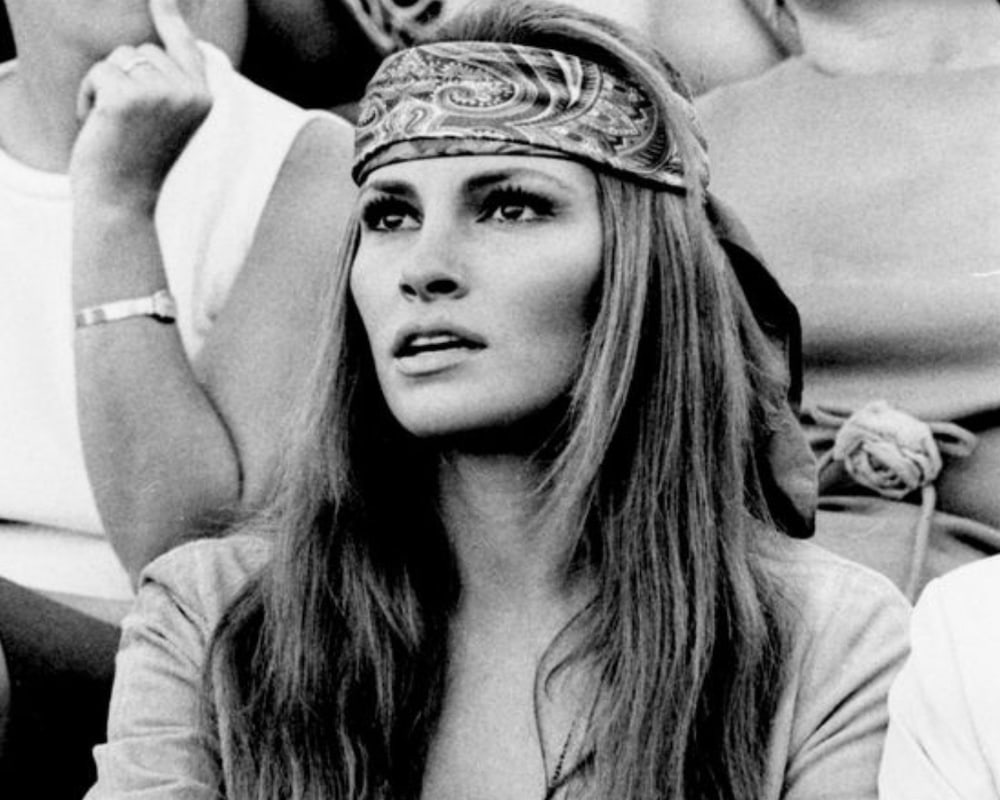 The Smouldering Brunette
Incredibly, much of what we think of as beautiful has been influenced by Raquel Welch. As a prominent pin-up and Hollywood symbol, Welch has contributed hugely to the contemporary feminine ideal. When we think of beauty, we think of something like her. In earlier eras, the blonde bombshell was the most celebrated type of female beauty. Stars like Marilyn Monroe and Jayne Mansfield dazzled in the late 1950s. In the '60s and '70s, though, Welch brought in the era of the smoldering brunette.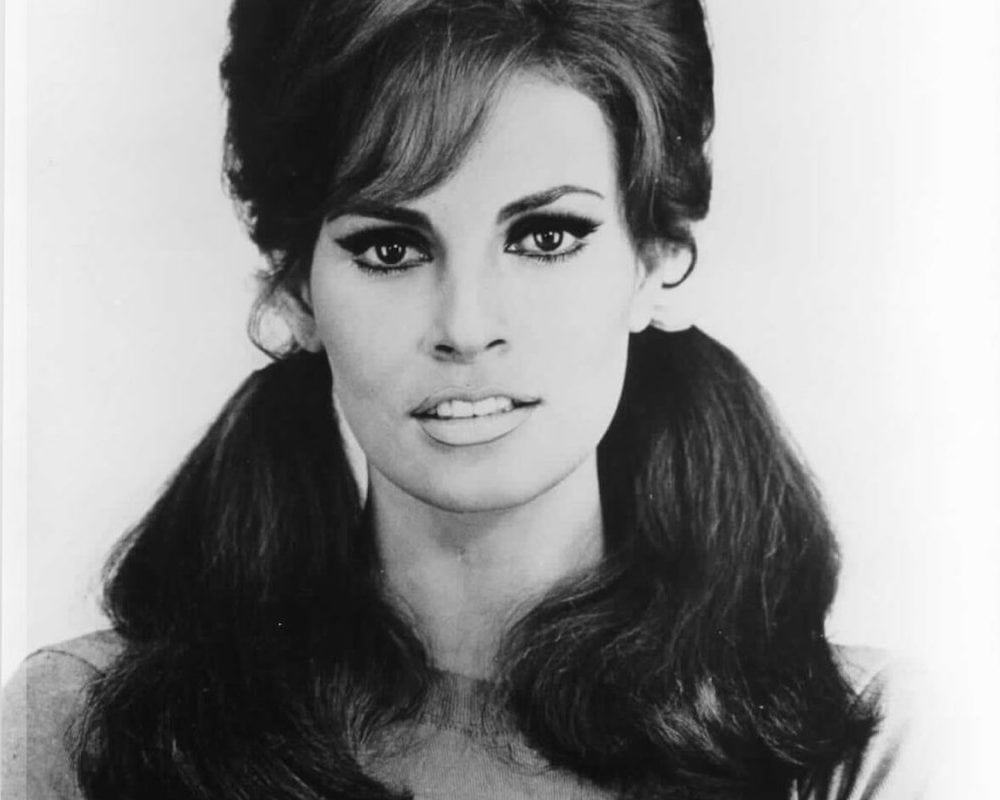 Raquel Welch Wigs
Amazingly, Welch doesn't just profit from her wig company but gives back to society too. Each year, Raquel Welch Wigs donates up to $1 million worth of wigs to the American Cancer Society. The actress has had time to reflect on what she can do for others. She said that she's "made a concerted effort to think about what I have to do for other people, what I owe, what my part is in whatever relationship or situation I find myself in."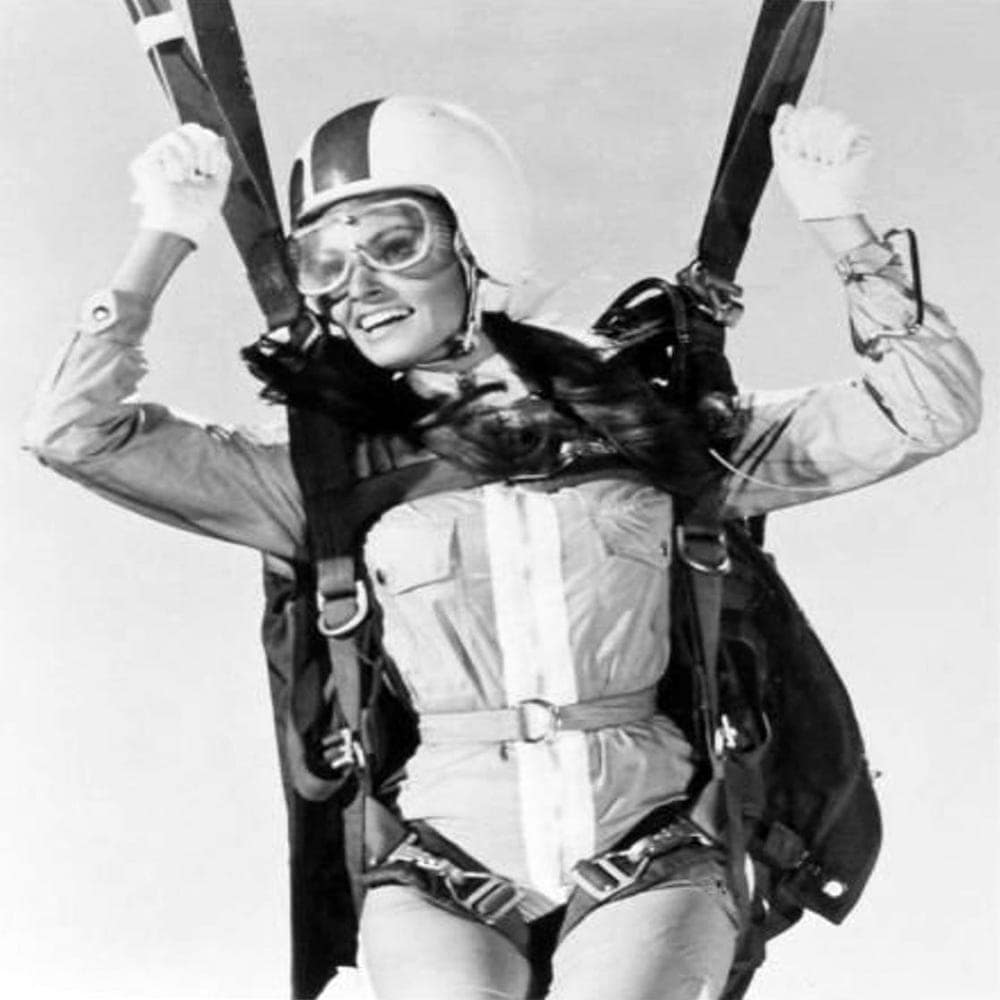 Paparazzi
In the late '60s, Raquel Welsh was one of the most photographed women on the planet. She was on the front cover of magazines all over the world, and constantly hounded by paparazzi. At one point, there was an offer of one million Italian lire for a photograph of the actress's children. When Welch was staying in Rome, paparazzi staked out her home, tried to scale the walls, and attempted to bribe her staff. Hilariously, the actress soaked the photographers with a water gun.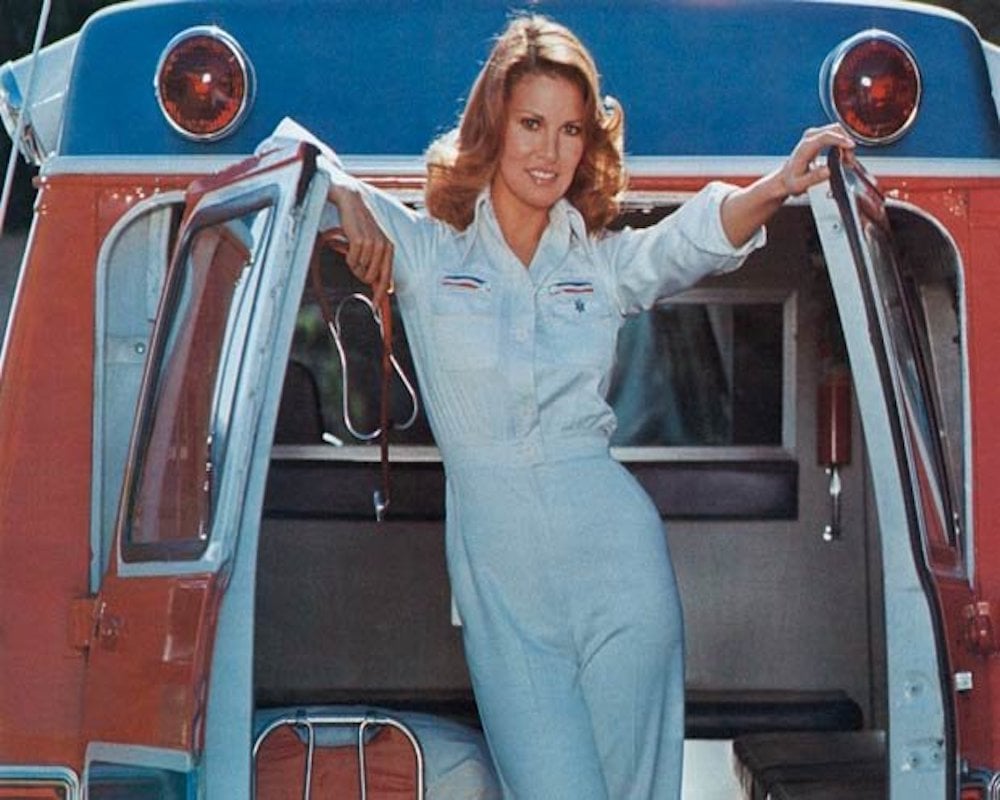 Watch Out
Raquel Welsh pops up in all sorts of media from the late '90s onwards. After playing Sabrina Spellman's flashy aunt in Sabrina the Teenage Witch, Welch made an appearance in the hit comedy series Seinfield. You can catch Raquel Welch in the iconic 2001 film Legally Blonde, where she plays Mrs. Windham-Vandermark opposite Reese Witherspoon. More recently, Welch starred in the 2017 sitcom Date My Dad and the in 2017 comedy movie How to Be a Latin Lover.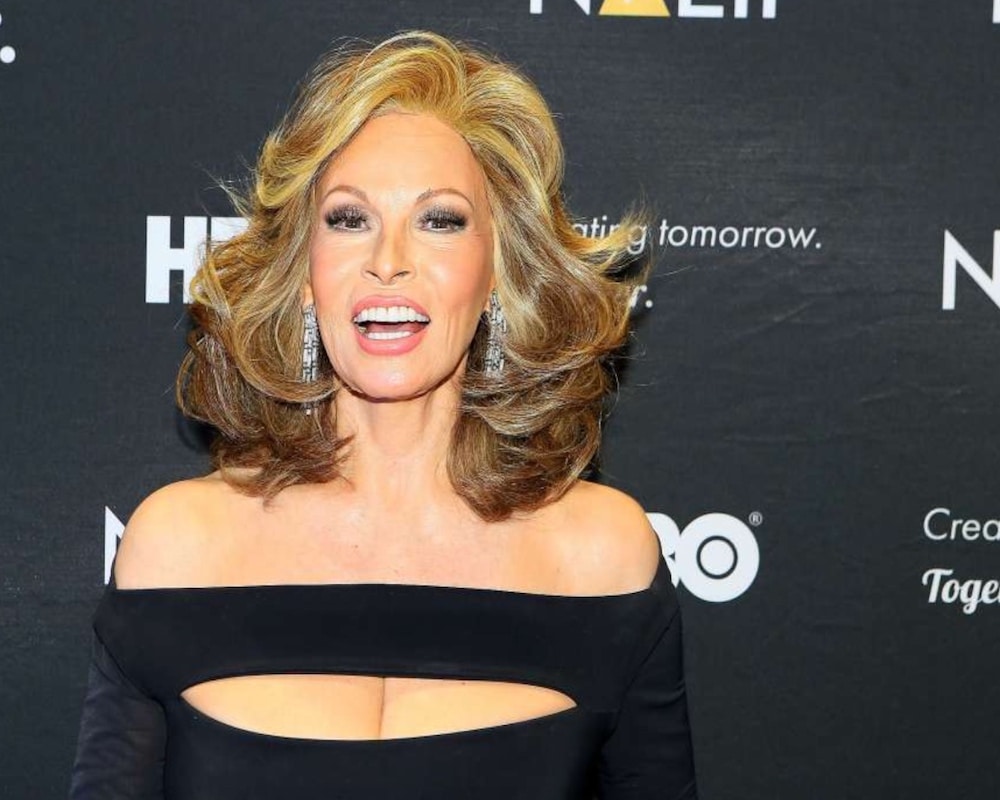 Gone Too Soon
On the morning of February 15th, 2023, Raquel Welch passed away at the age of 82. She passed peacefully in her home in LA, after being ill for a short time. Welch's career spanned over 50 years and included more than 70 movies and TV shows.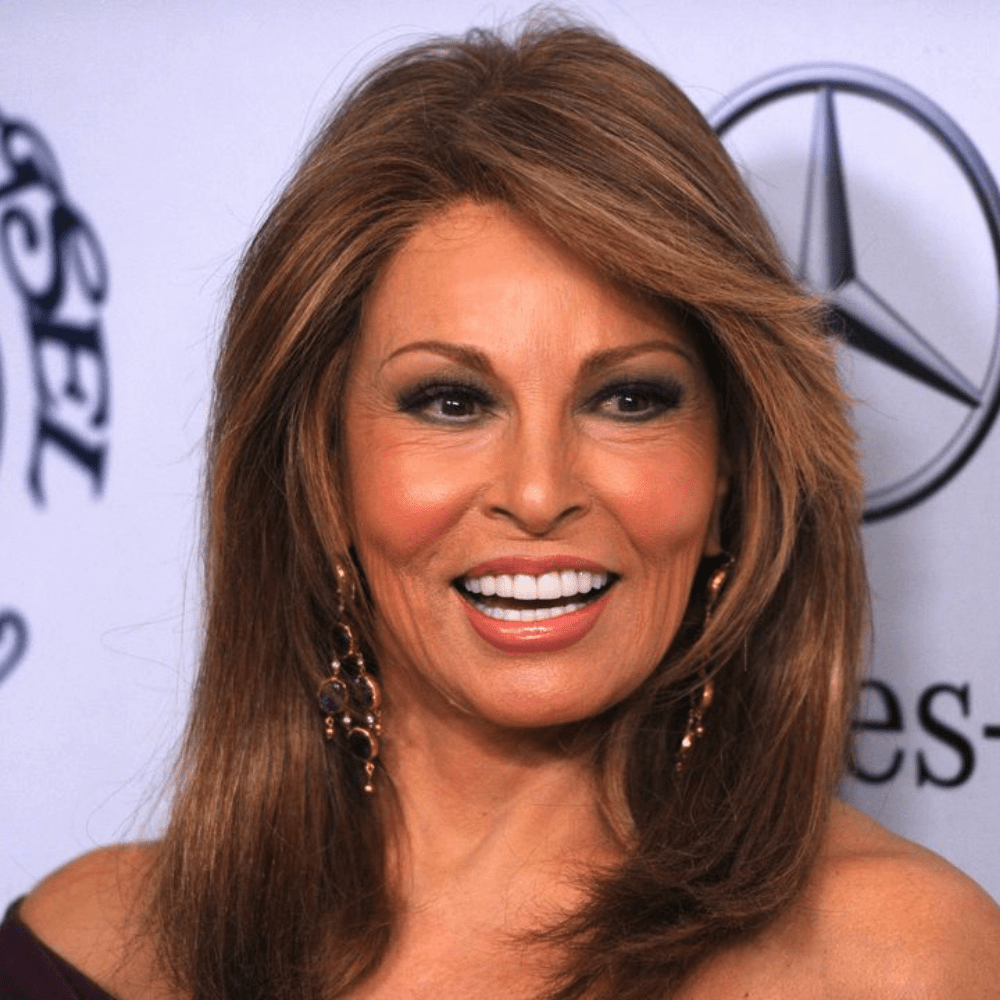 She's survived by her millions of fans and her two children, 61-year-old Latanne Rene "Tahnee" Welch and 63-year-old Damon Welch. The world will most certainly miss the icon that was Raquel Welch.