LuxAI has recently developed a robotic tool that could change the way therapists interact with autistic patients. The robot, named QTrobot, features an LCD face and robotic arms. LuxAI claims that QTrobal is meant to serve as a link between therapists, parents, and autistic children. At the same time, the small, friendly bot can be used to comfort an autistic child who might feel overwhelmed by human contact in a professional therapeutic manner.
The company LuxAI comes out of the Unversity of Luxembourg. They are set to present the QTrobot and what they discovered during clinical trials at the RO-MAN conference at the end of August 2018.
"The robot has the ability to create a triangular interaction between the human therapist, the robot, and the child," says Aida Nazarikhorram, the co-founder of LuxAI. "Immediately the child starts interacting with the educator or therapist to ask questions about the robot or give feedback about its behavior."
Based on various verbal and non-verbal cues, the robot proved that it can successfully lower the anxiety levels in autistic children. For example, hand flapping, a common behavior exhibited in autistic children undergoing a stress response, was greatly reduced with the help of the QTrobot.
Researchers also discovered that the robot is a much better choice when compared to the option of an app or tablet. This is because the robot is "embodied," and can, therefore, draw attention and promote learning. While a child may be able to play with an iPad or phone application, with a robot in the picture, the child works together with the technology. In therapy sessions, researchers learned that, rather than becoming the focus of the therapy, the robot allows the therapists to better connect with the patient.
The QTrobot is easily customizable and programmable. It features a 3D camera as well as a full processor, and its battery power allows it to run for hours at a time.
Roy Rogers' Life Through Rare Vintage Photos
When it comes to Western music, very few people have influenced Americans as much as Roy Rogers. Known as the "King of the Cowboys", he performed in numerous films during the '40s and '50s, and played country music throughout much of the '30s. He was one of the brightest gems of America and is still revered today. We take a look at the life of an icon through these vintage photos.
Early life
Roy Rogers had a very humble start to his life. Originally named Leonard Slye, he was born to Andrew "Andy" Slye and Mattie Slye née Womack on November 5, 1911, in Cincinnati, Ohio.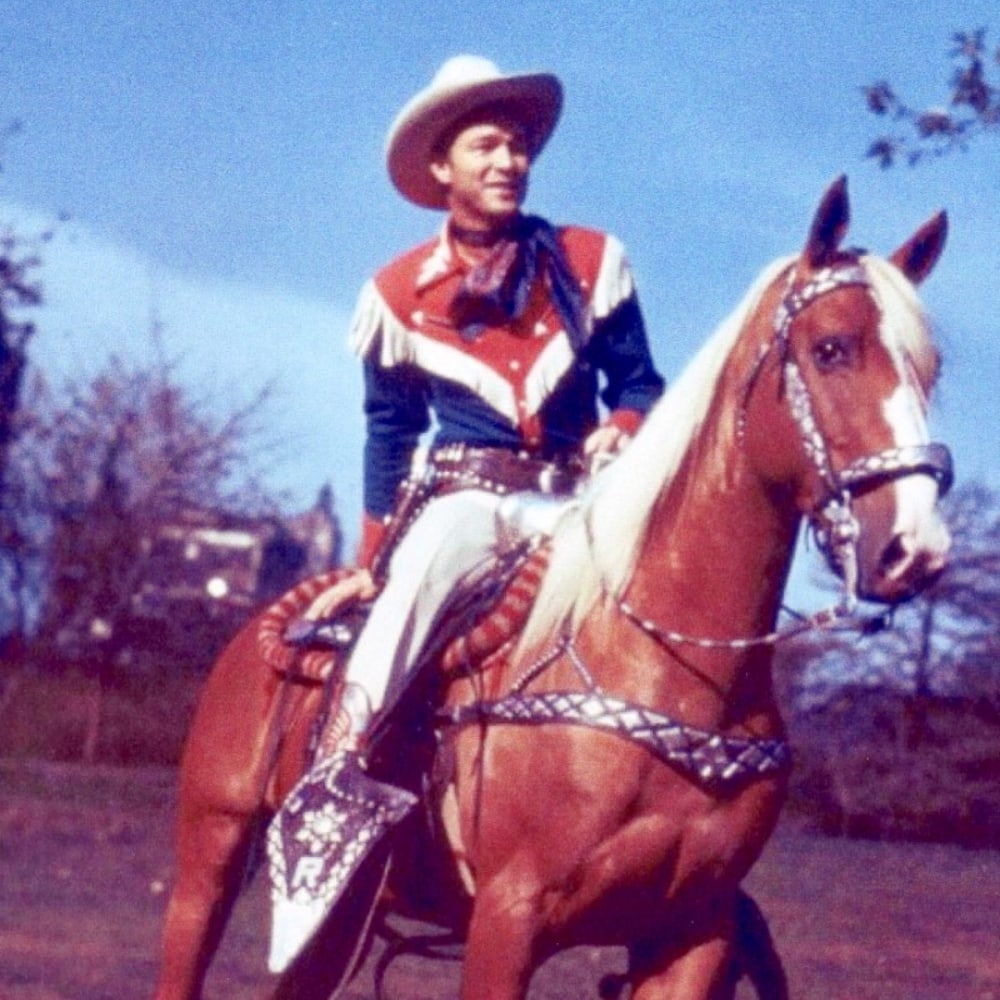 The family lived in a small tenement building on the second street – the very same place where Riverfront stadium would be built later. However, soon after Rogers' birth, the family decided to make some changes in their lives which set Rogers' journey in motion as well.
Up the Ohio River
Soon after Rogers' birth, the Slye family decided to seek out their fortune in greener pastures, away from the city life. In 1912, Andrew Slye and his brother Will built a 12 by 50 ft houseboat out of salvaged lumber and decided to sail their way up the Ohio River to Portsmouth, Ohio.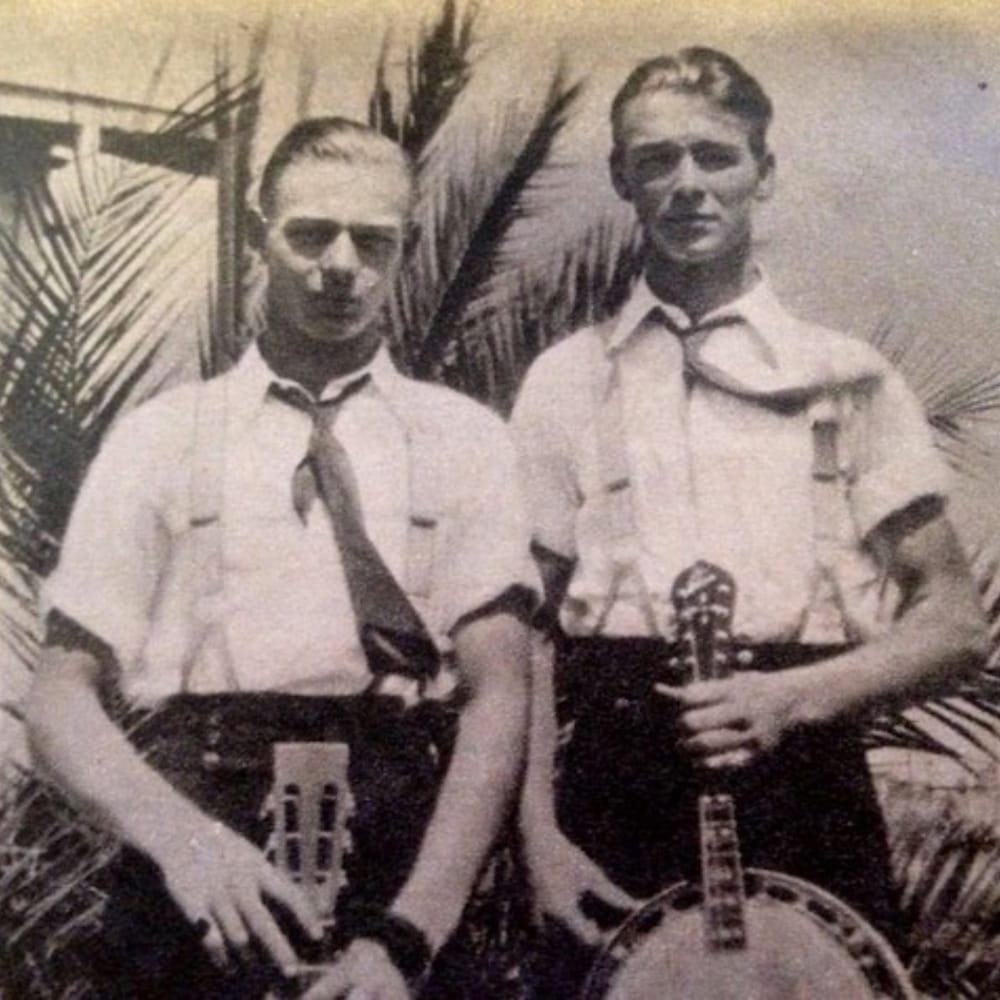 The family purchased a plot of land in Portsmouth where they intended to build a house, but the Great Flood of 1913 forced them to live in the houseboat for a few more years. This is where Roy Rogers spent the earlier part of his childhood.
Love for Horses
A few years after moving to Portsmouth, the Slye family relocated again in 1919, this time to Duck Run, a farm outside Lucasville, Ohio. Roy's father, Andrew Slye took a job in a shoe factory in Portsmouth, only coming home on weekends and bringing gifts along.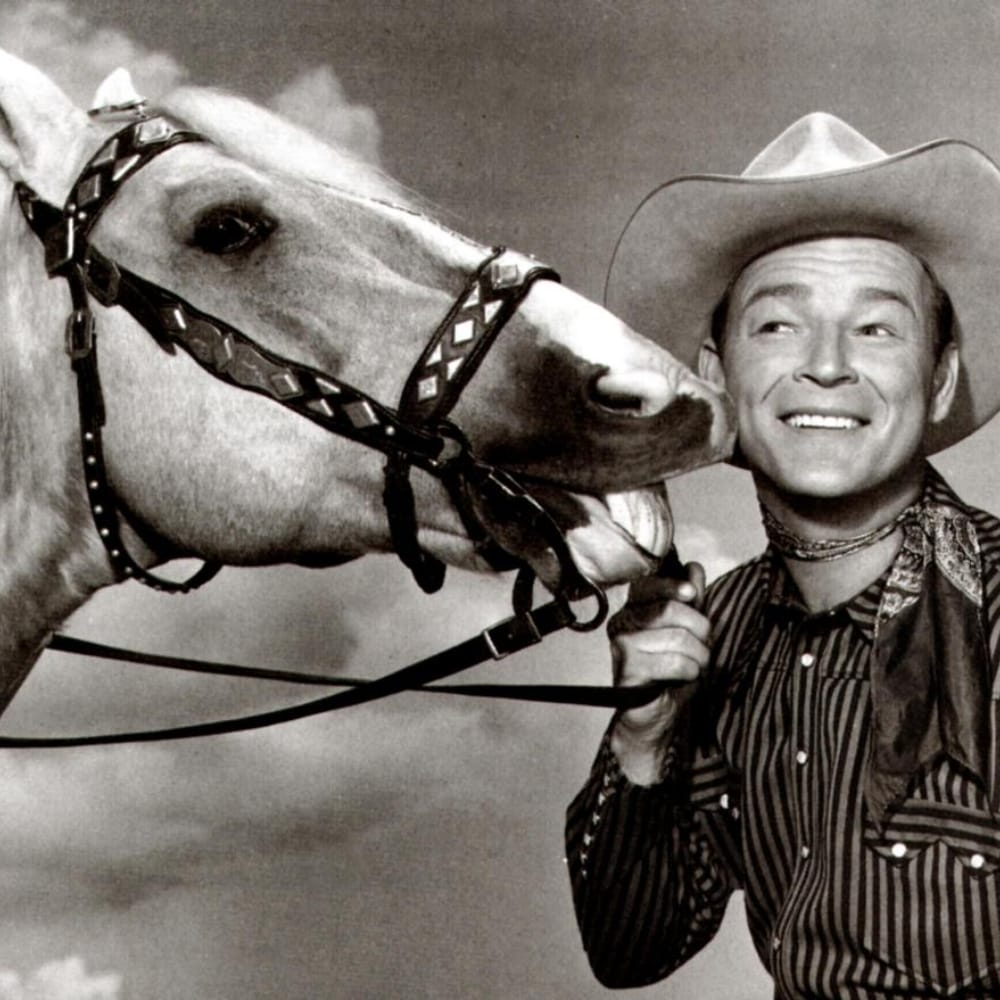 One of the notable gifts was a horse, on which Roy Rogers learned the basics of horsemanship. He had always possessed a love for horses, and this gift from his father was what set him up to be a true western star.
Born to Perform
Roy Rogers' rise to fame was no accident. Although it came much later in life, he was already popular in his neighborhood due to his extraordinary talents. Since the location of the farm was in a rural area, the sources of entertainment were limited – with no radio to listen to.
The Slye family would often invite neighbors for square dances, during which Rogers would sing, play the mandolin and call the dances. He also learned to yodel during this time. These early performances helped him discover his passion for entertainment, which he soon followed.
High School Days
Roy Rogers, who was still Len Slye back then, attended high school in McDermott, Ohio. He was a bright kid, but he would never graduate. After his second year in high school ended, the family moved back to Cincinnati again in 1927, where his father worked in another shoe factory.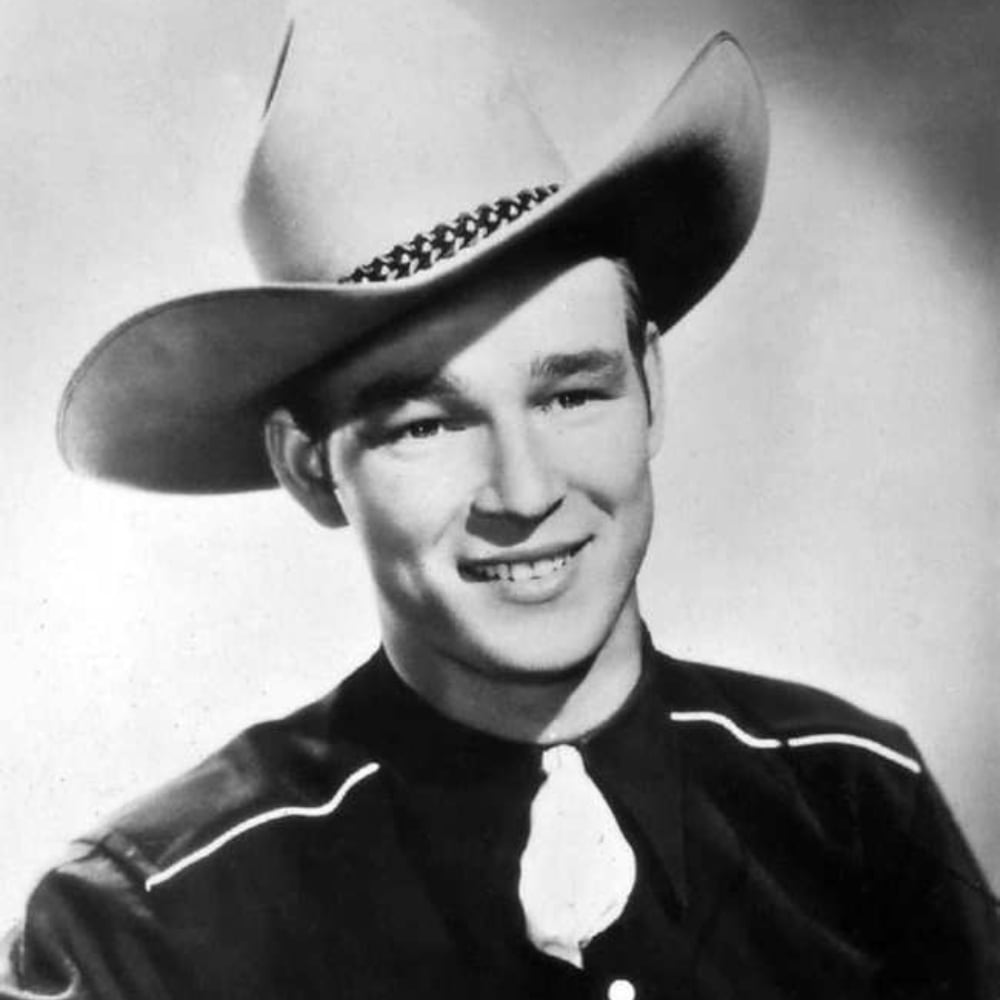 He realized that his family needed financial help, so he joined his father at the factory in Cincinnati. He tried to balance work and studies by attending night school, but he kept falling asleep, and soon called it quits on his education.
Beginning of a Legend
The Slye family relocated a few times more, and in 1931, they lived in Inglewood, California. This is where Rogers would get his first chance to shine. Rogers appeared on a radio show called Midnight Frolic. His singing and yodeling caught the interest of a local music group called "The Rocky Mountaineers".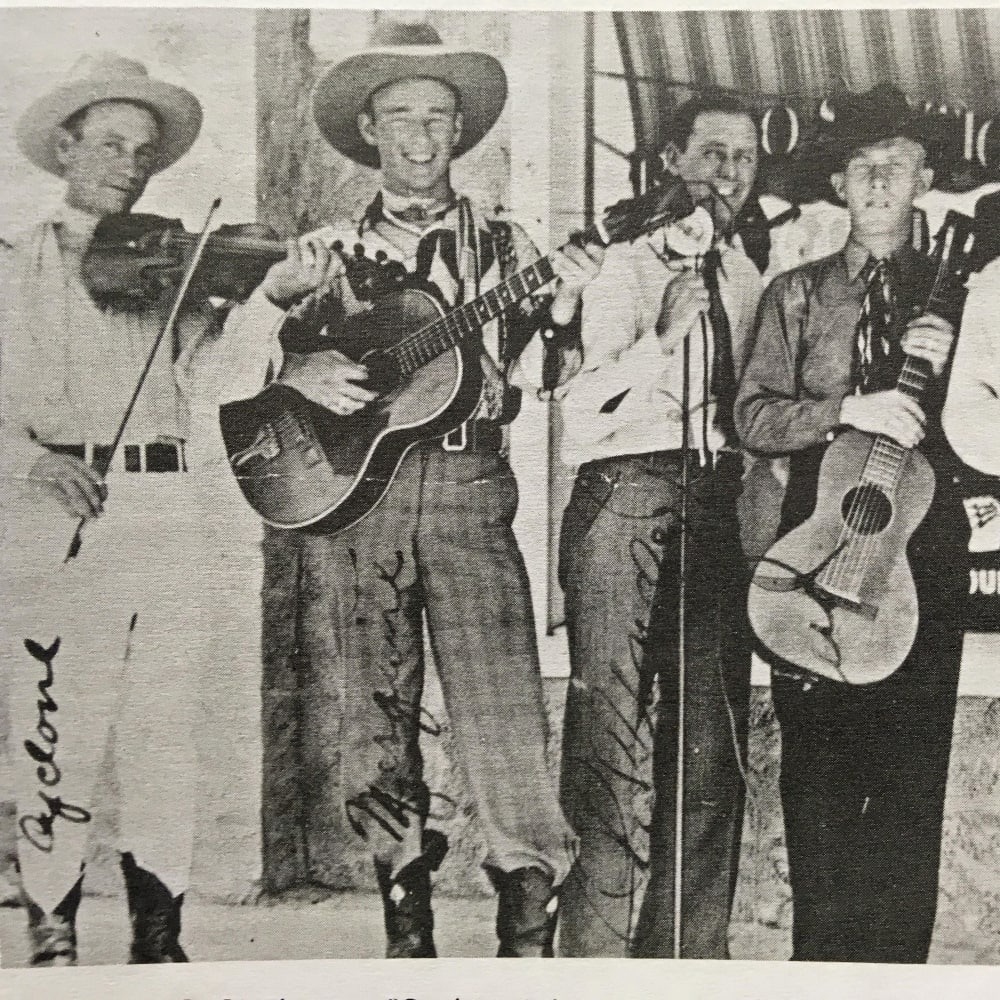 The group toured around several states, playing in local bars and radio shows. They eventually changed their name to "The O-Bar-O Cowboys". The group was only moderately successful, but it planted the seeds for Rogers to become an entertainer.
First Marriage
Rogers began dating Lucile Ascolese in 1932, whom he met during the acquisition of a palomino colt named Golden Cloud, which Rogers renamed as Trigger. Ascolese was an admirer of Rogers, and they tied the knot in 1933.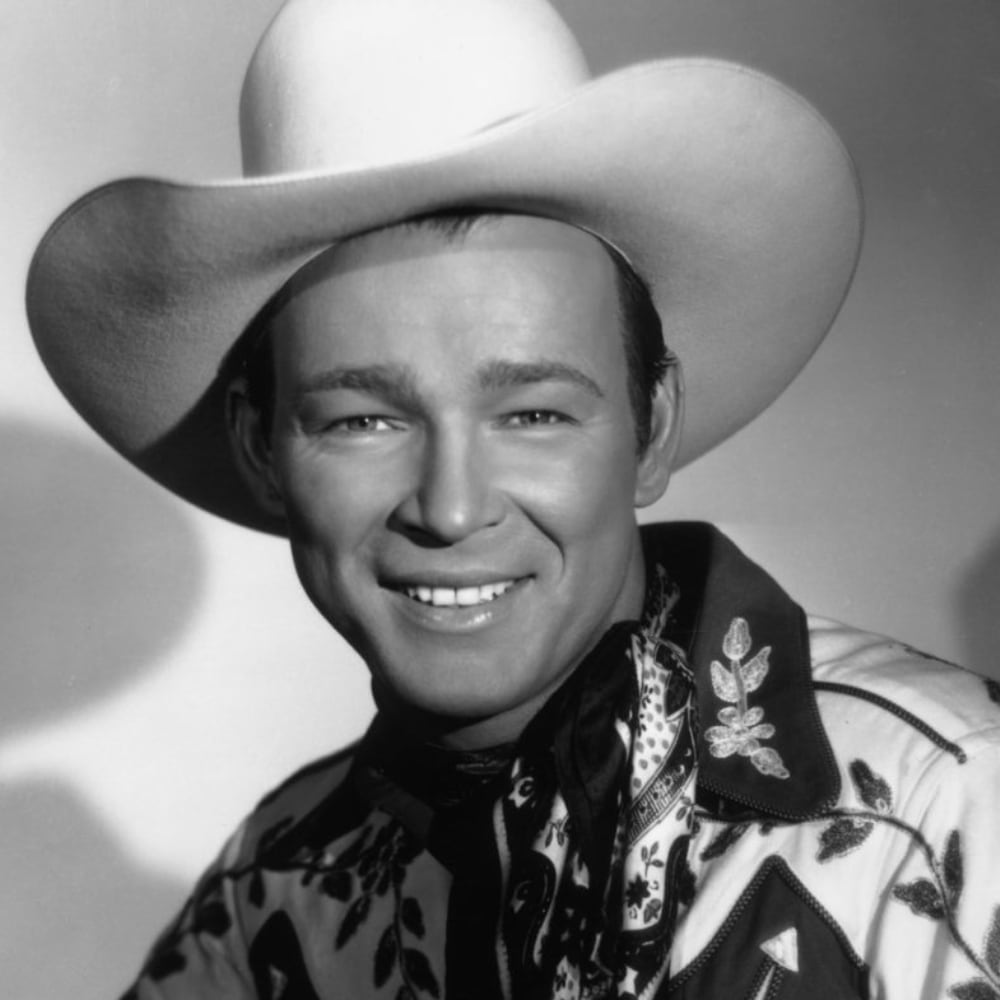 However, their honeymoon phase was short-lived. The couple soon realized they weren't right for each other, and felt that they rushed into a commitment too soon. Their relationship turned sour fast, and Rogers and Ascolese split up in 1936.
Second Marriage
Although his first marriage failed terribly, love soon blossomed in Rogers' life again. During his tour with The O-Bar-O Cowboys, Roy met Grace Arline Wilkins in 1933 in Roswell, New Mexico, where she called in and promised to bake him a pie if he sang "The Swiss Yodel".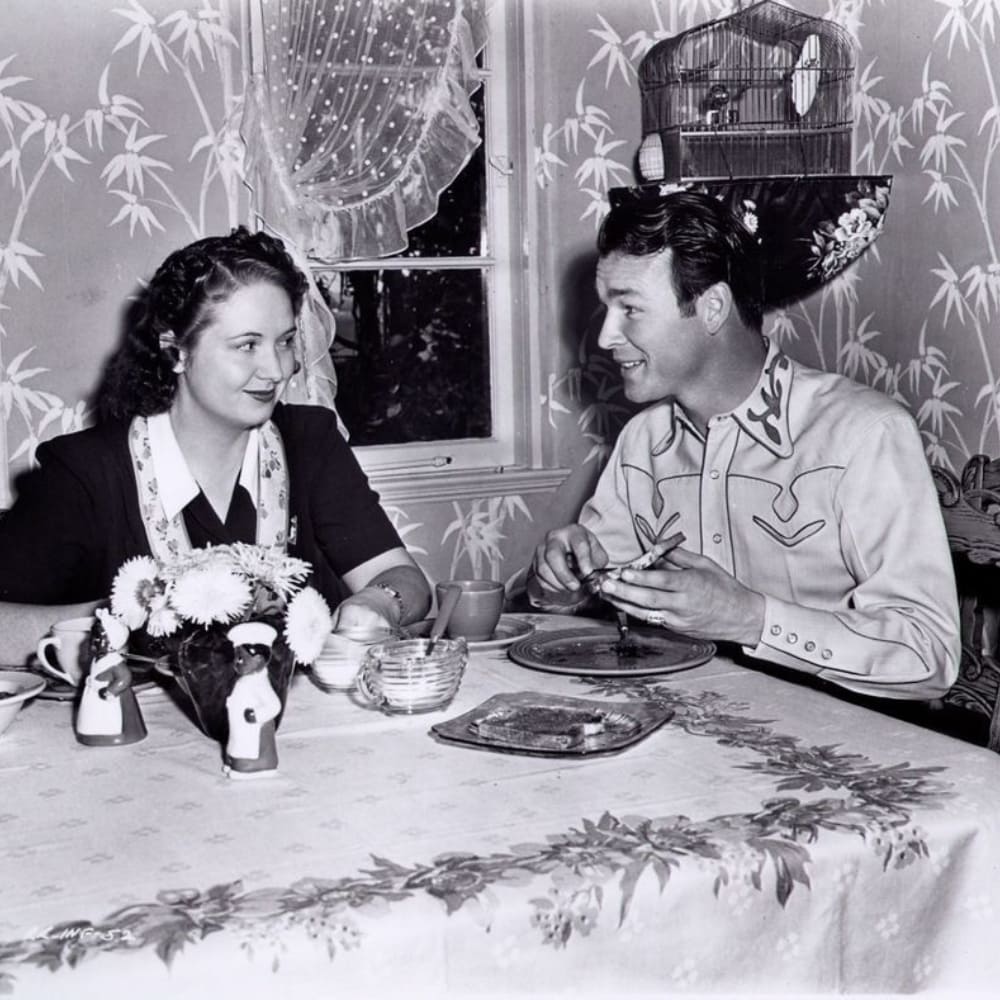 Rogers followed through, and the two kept in touch. After his marriage with Ascolese ended, Rogers and Wilkins began dating – and eventually married in June 1936.
The O-Bar-O Cowboys
Roy Rogers hoped to make his big break with the O-Bar-O Cowboys but it failed poorly. Many musical artists struggle in the first steps of their careers, and it was no different for Rogers. He went on tour with the Cowboys across several states, and they were fairly popular locally and in radio stations.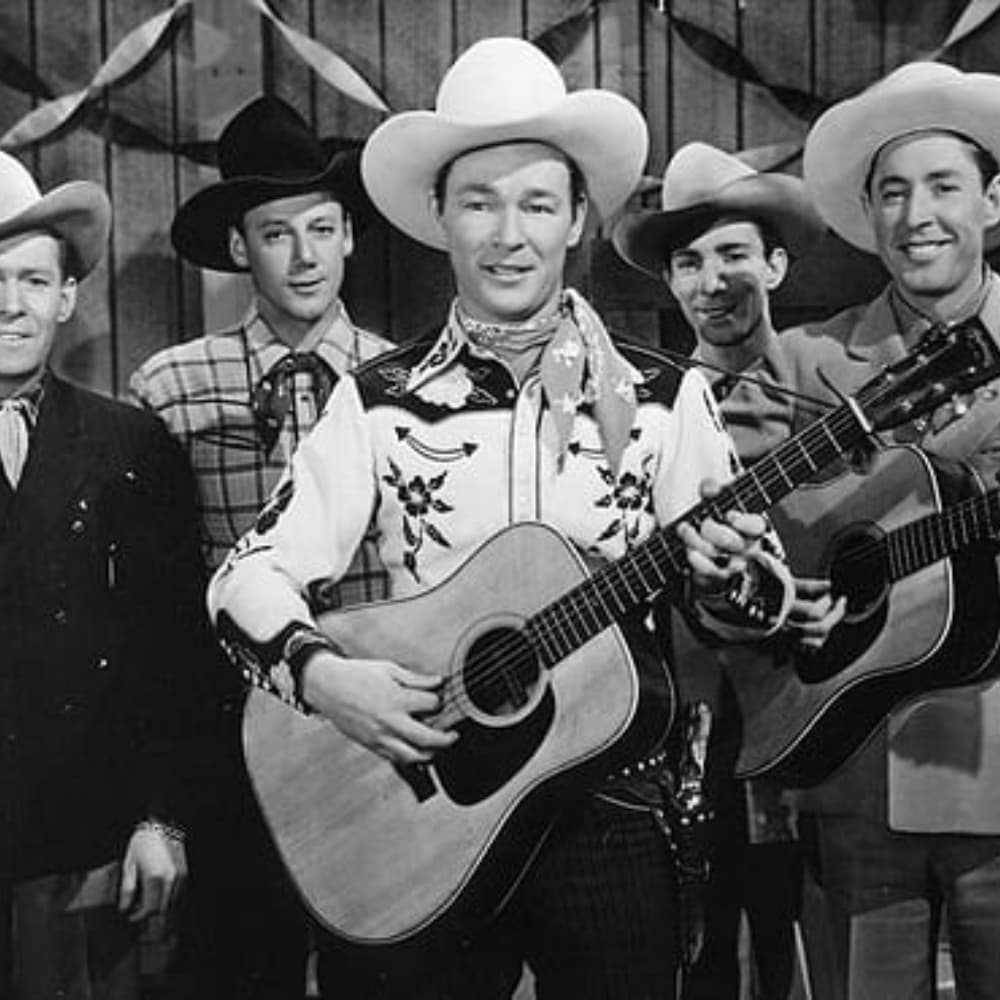 However, the timing was ill-fated. The Great Recession soon hit hard, and people did not have enough to pay for concerts, thus ending their tour in complete failure.
Sons of the Pioneers
Rogers' success with The O-Bar-O Cowboys didn't see much light, and the musical group split up by 1933. Rogers looked to form a new group, and he teamed up with Bob Nolan and Tim Spencer to form The Pioneers Trio. The Pioneers Trio was later joined by Hugh Farr, a fiddle player who added a bass voice.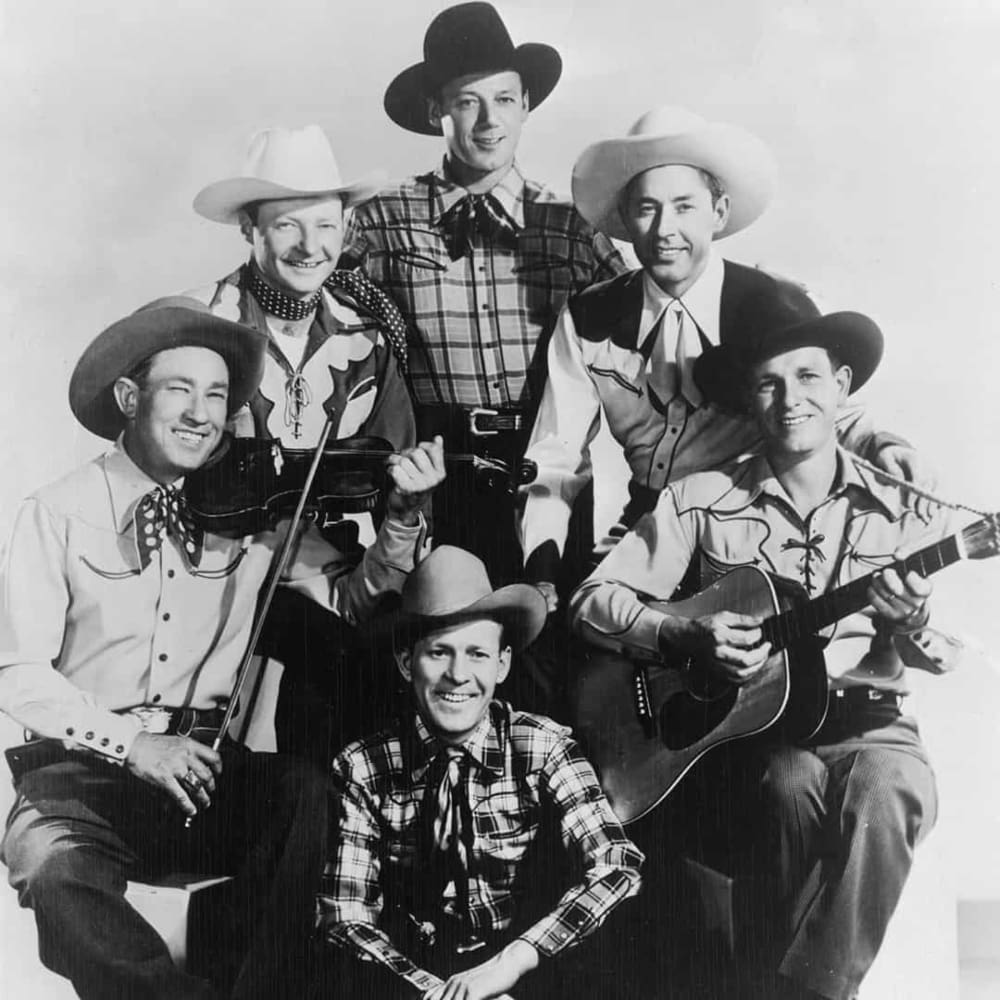 Whilst performing for a radio show, an announcer changed their name to "Sons of the Pioneers", stating they were too young to be pioneers themselves. The group graciously accepted the renaming and went along with it.
Success
Roy's rise to success began with music – whilst working with the Sons of the Pioneers. Since their rechristening by the radio announcer, their popularity grew widely. By the summer of 1934, their popularity extended beyond the Los Angeles area.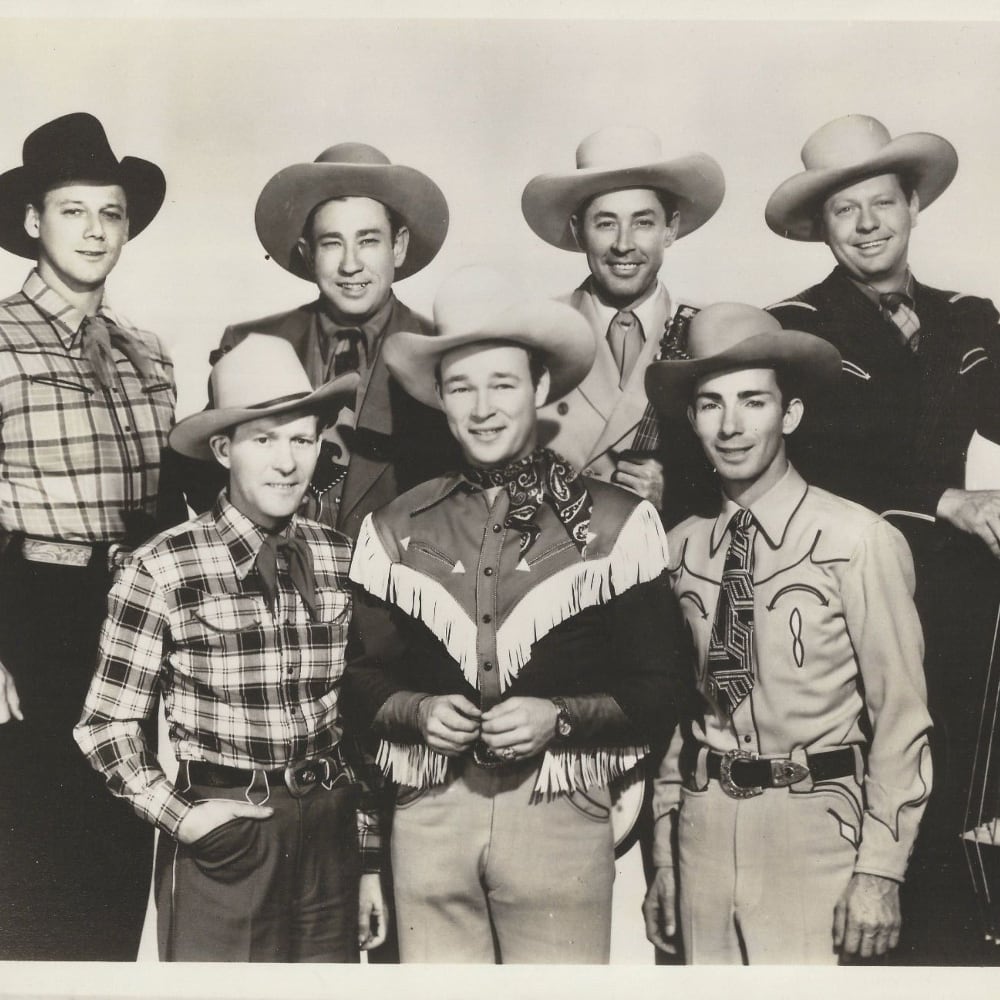 In the same year, they also signed a recording contract with Decca Label. The Sons of the Pioneers paved the way for Roy to get into films. The Sons had a few parts in movies as background character roles, but Roy made himself stand out and eventually found himself landing a few minor gigs in Hollywood.
Entry to Film
Rogers began to take his career as an entertainer seriously, and from 1935, he began to take baby steps into the film industry. He would often appear in supporting roles at the beginning of his career.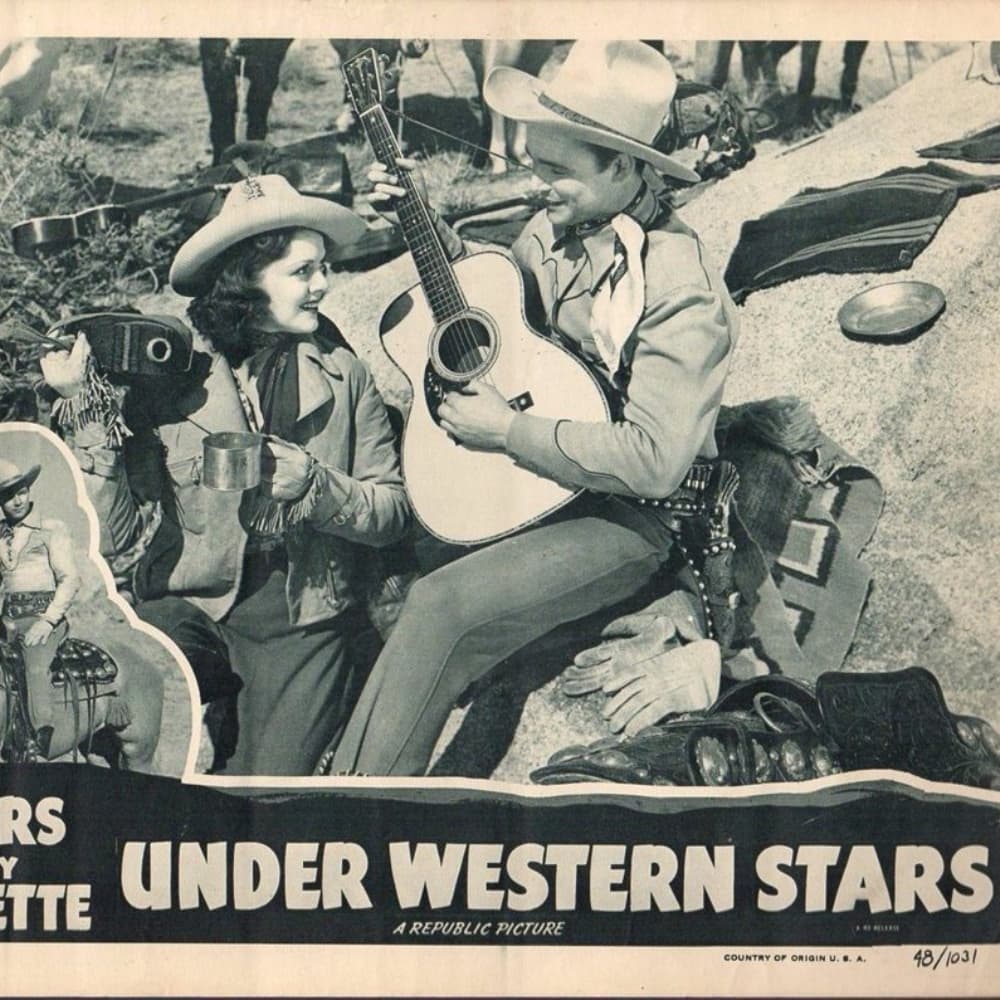 He made his big break in 1938 when he auditioned for a "singing cowboy" star for Republic Pictures. Rogers got the part, and he made his starring debut in 1938 in the film Under Western Stars. The film was very popular and paved his way into Hollywood.
The Split of the Sons of the Pioneers
Rogers found his first big musical success through the Sons of the Pioneers, where he worked with musicians like Bob Nolan, Tim Spencer, and Hugh Farr – with whom he would remain friends for life. However, due to contract complications, he eventually had to leave the group.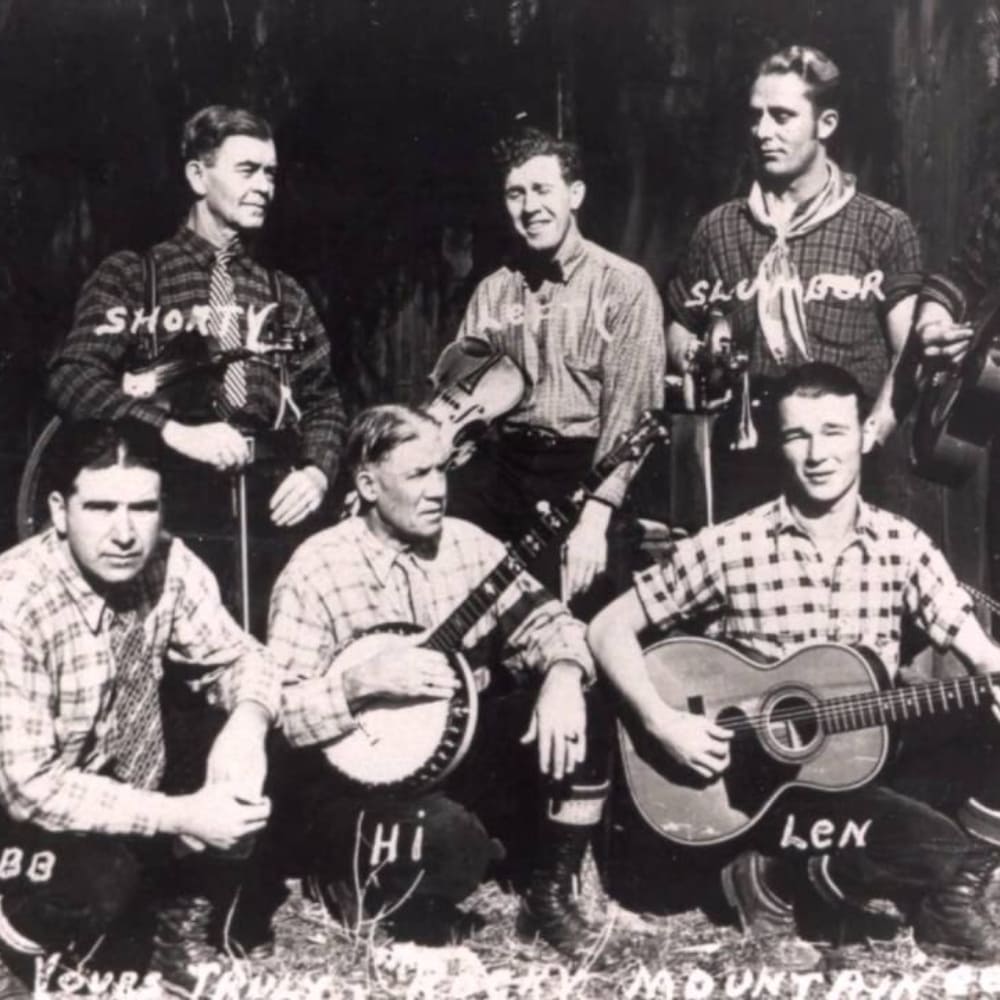 The group was contractually obligated with Columbia Pictures to appear in a few films. Thus, in order to seriously pursue his film career, he had to leave the Sons of the Pioneers to sign up with Republic Pictures.
Married Life
Roy Rogers married Grace Wilkins in 1936, and they were extremely happy together. However, tragedy struck when they began trying for a baby. Doctors informed them that due to medical reasons, they would not be able to conceive naturally.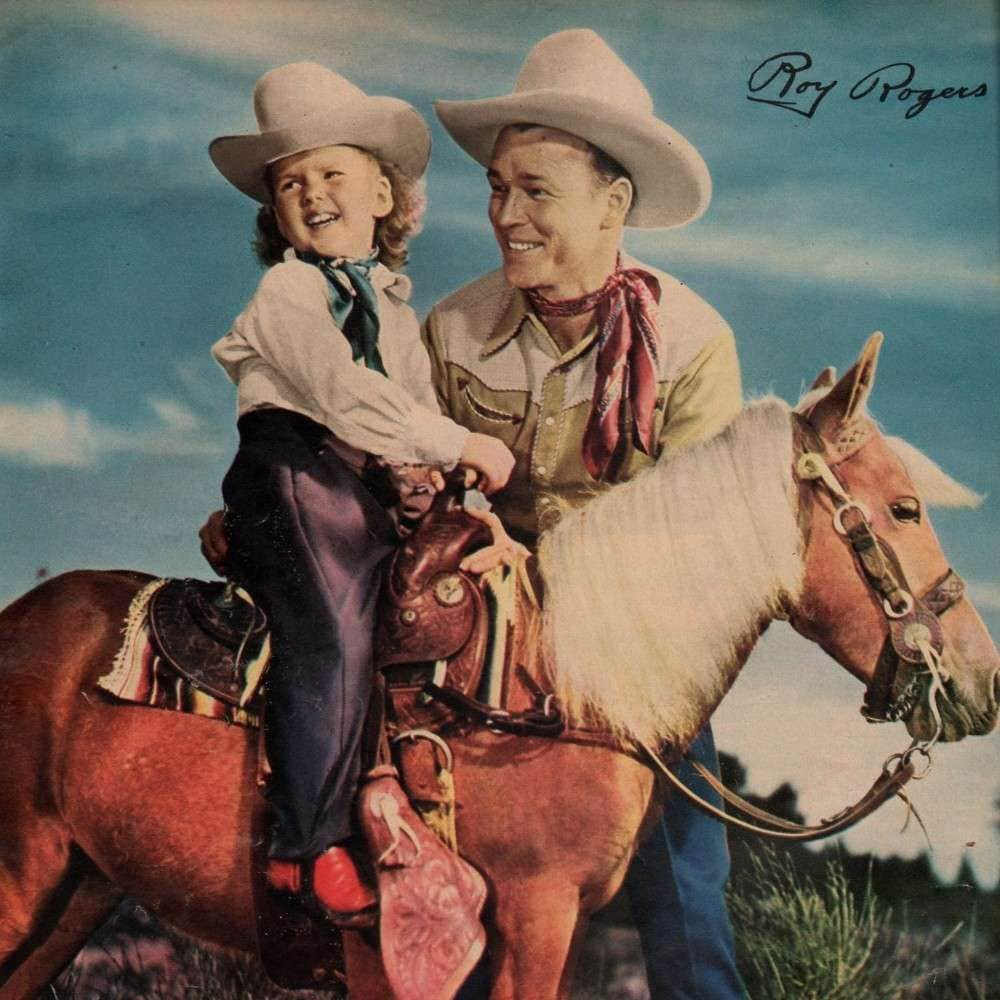 The couple was demoralized, but this did not stop them from attempting to have a family. Roy and Grace adopted Cheryl Darlene Rogers in 1941 – their first and newest addition to the family.
Surprises and Heartbreaks
Whilst doctors informed them otherwise, Roy and Grace were overjoyed to realize that they were wrong about the couple's inability to get pregnant. Grace was pregnant soon after the adoption of their first daughter, and in 1943, they welcomed Linda Lou Rogers into the world.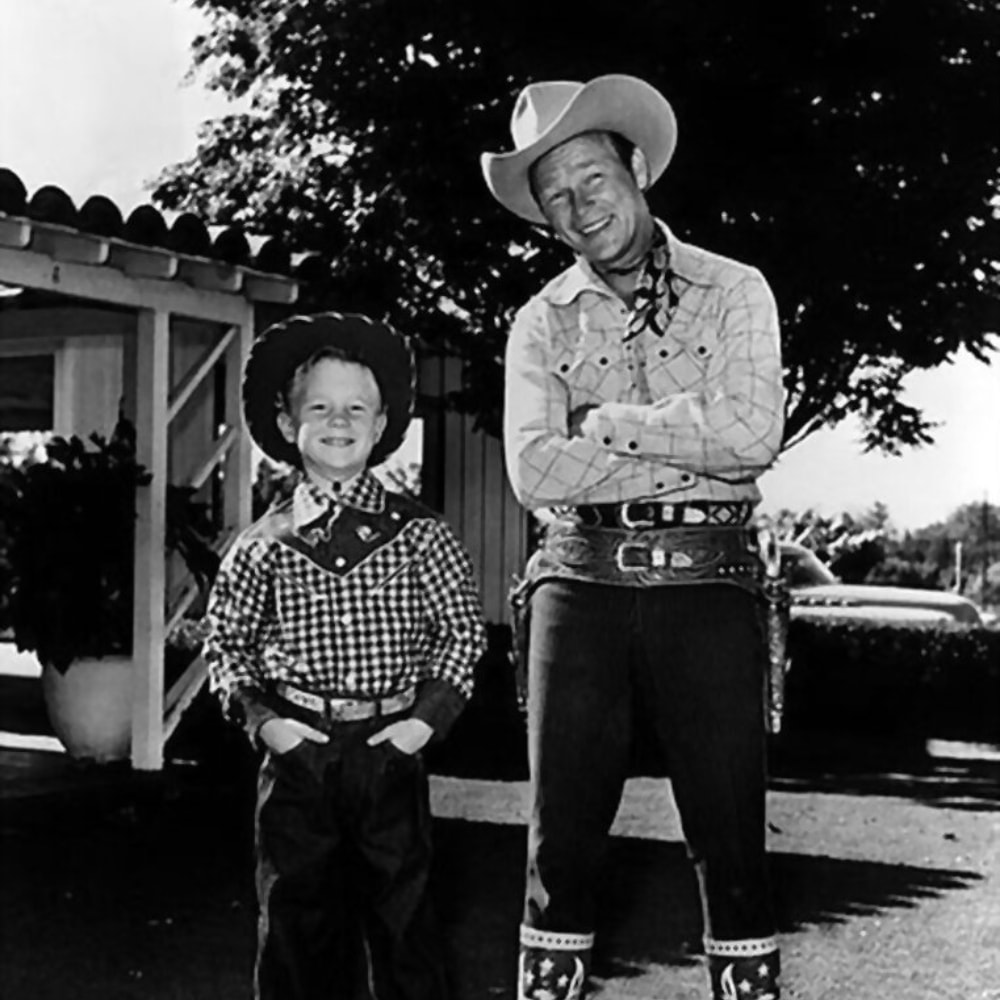 In 1945, Grace was pregnant once again. She gave birth to their first son, Roy Jr. in 1946. However, it came with heartbreak for Roy as well. Grace passed away a few days later due to complications, leaving Roy Rogers devastated and widowed.
New Blossoms
Grace's loss was a big blow to Rogers emotionally, having spent more than a decade together. He was still determined to raise his three children by himself, but he didn't need to. Soon after Grace's passing, Roy reconnected with the charming actress Dale Evans.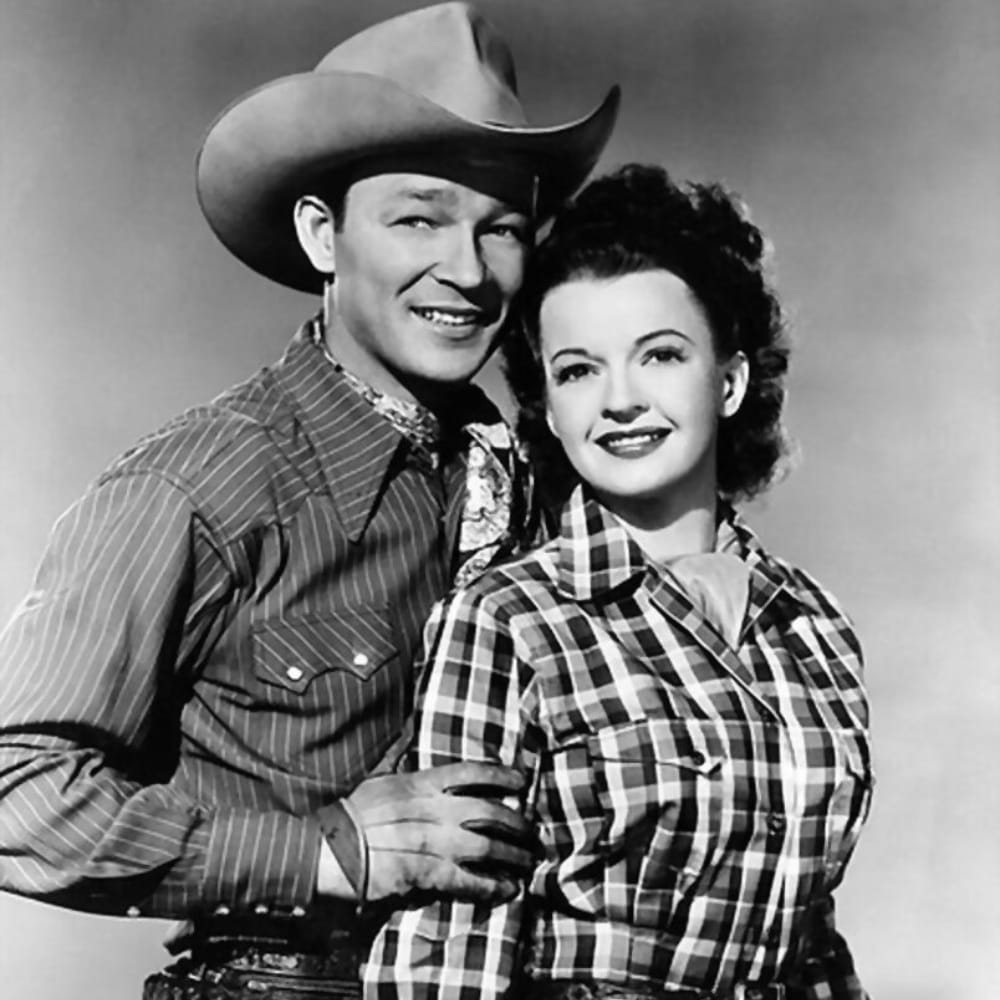 Roy had met Evans earlier on the set of a film in 1944. After Grace passed away, the two found themselves with feelings for one another, and they married each other in 1947. The two remained married until he passed away in 1998.
The Wedding
Roy Rogers and Dale Evans met on set in 1944, and fell in love after his second wife, Grace Arlene passed away in 1946. They wed each other in 1947 – but it was undoubtedly a tumultuous event, which was a cause for laughs a few years afterward. The wedding was held in a ranch in Davis, Oklahoma.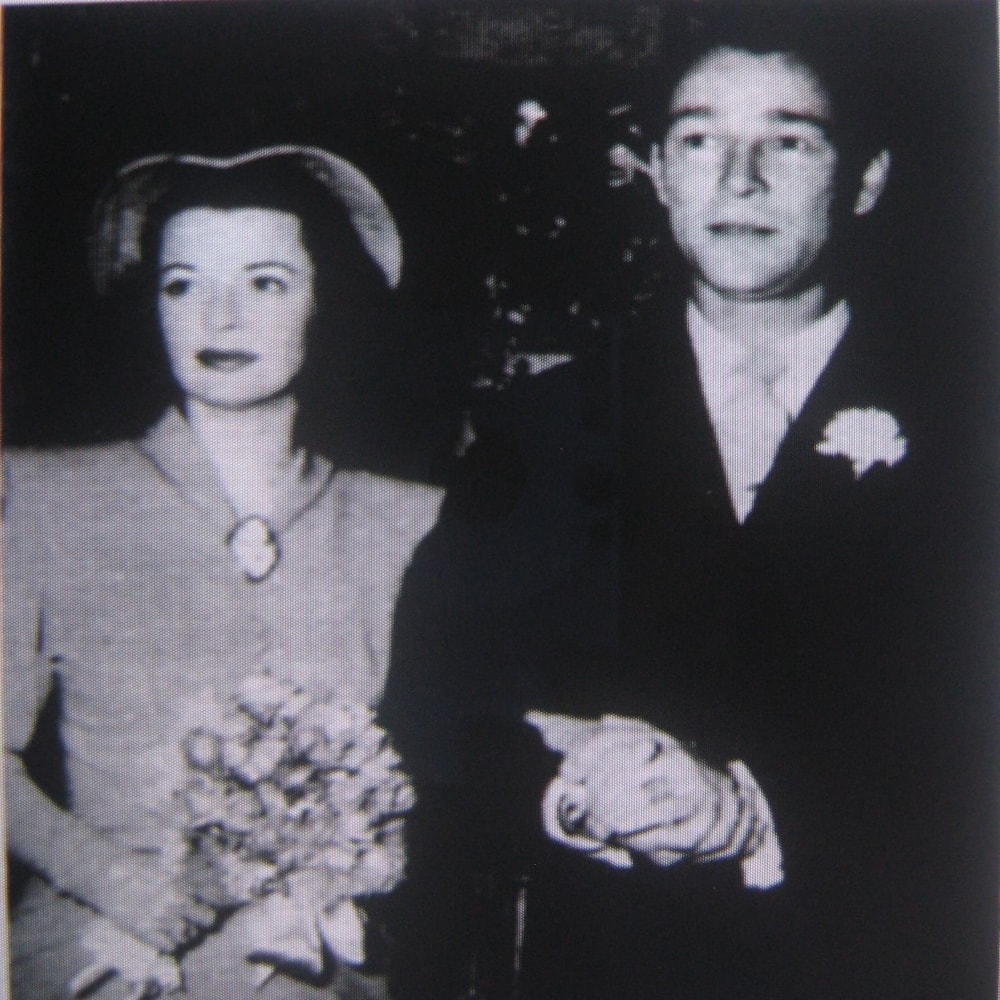 The minister was delayed because of a snowstorm and had to ride up there on horseback. A fire also started in one of the upstairs bedrooms – which Roy and his best man put out, but it left Dale confused and wondering where her groom was for several minutes at the altar.
Film Success
Since his first great gig in 1938, Rogers soon made a name for himself. He was arguably the biggest advocate of the Western genre with his unique charisma and natural talent for music.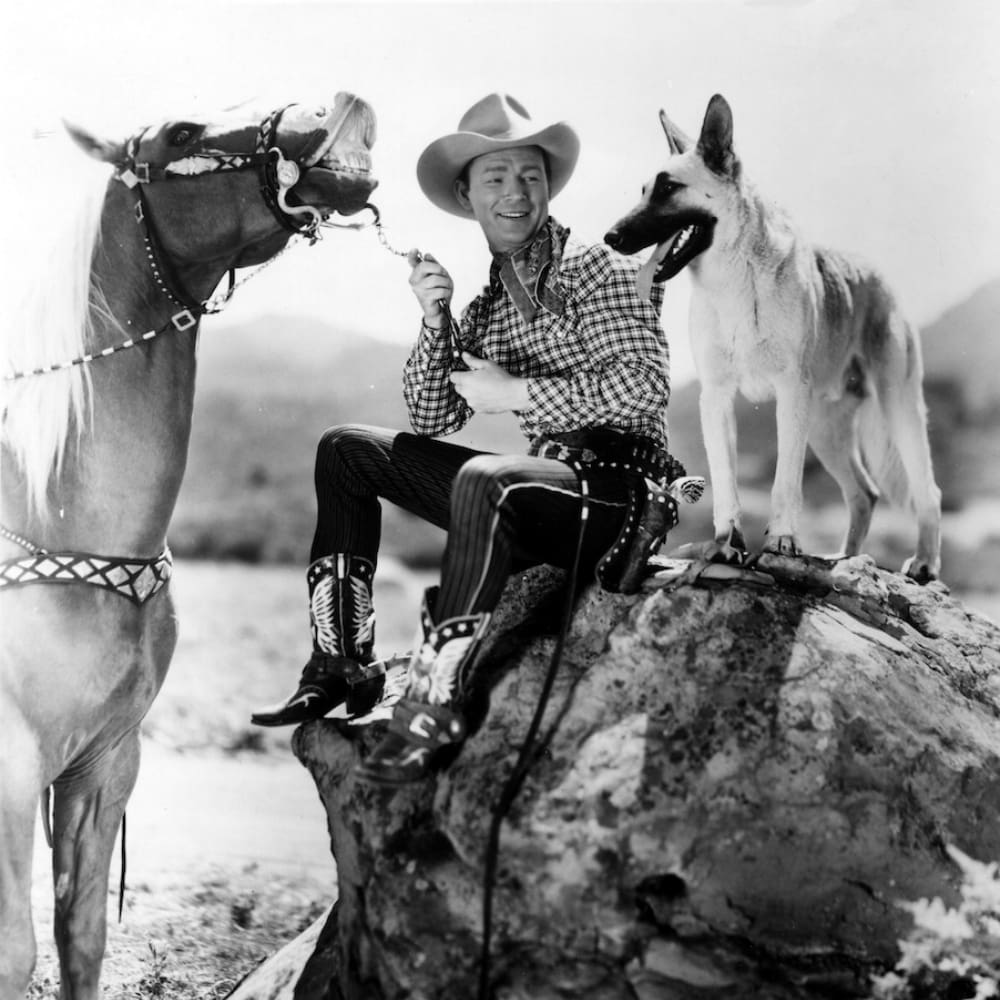 He worked in popular movies like King of the Cowboys and Son of Paleface. He retained the position of the number one actor in Westerns for over a decade, a legacy that would eventually be taken over by legends like John Wayne and John Ford.
A Man of Business
Roy Rogers was not only talented in the field of entertainment, but in the field of commerce as well. He knew what he was worth. So in 1940, he wrote into his contract that he would preserve the rights to his name, likeness, and voice.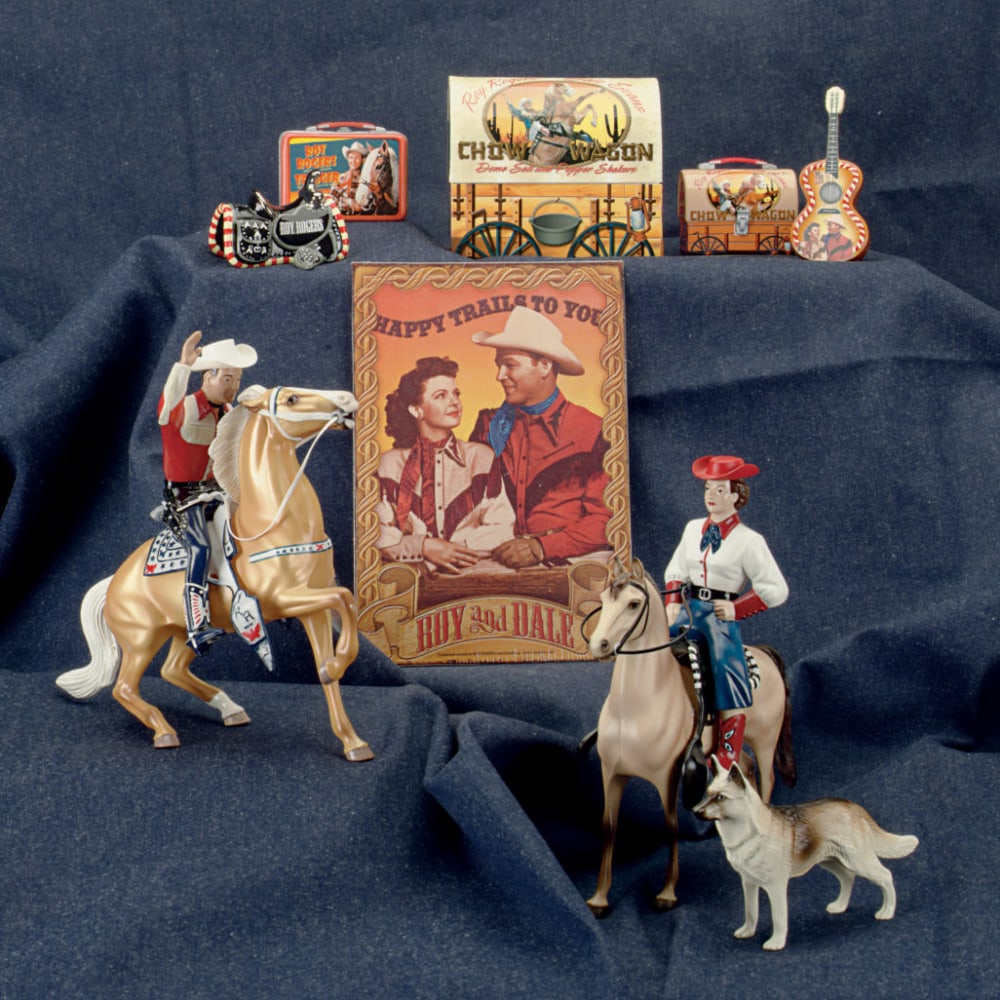 This had some serious implications. He gained tons of money from the merchandising of his identity and characters. There were Roy Rogers toys, comics, and action figures – all of whose profits were kept by Rogers.
Cutting Ties
Rogers' first contract was with Republic Studios, which offered him the lead position of Under Western Stars in 1938. Whilst his film career with Republic was very successful, he wanted to move into television, a move that was vetoed by the studio.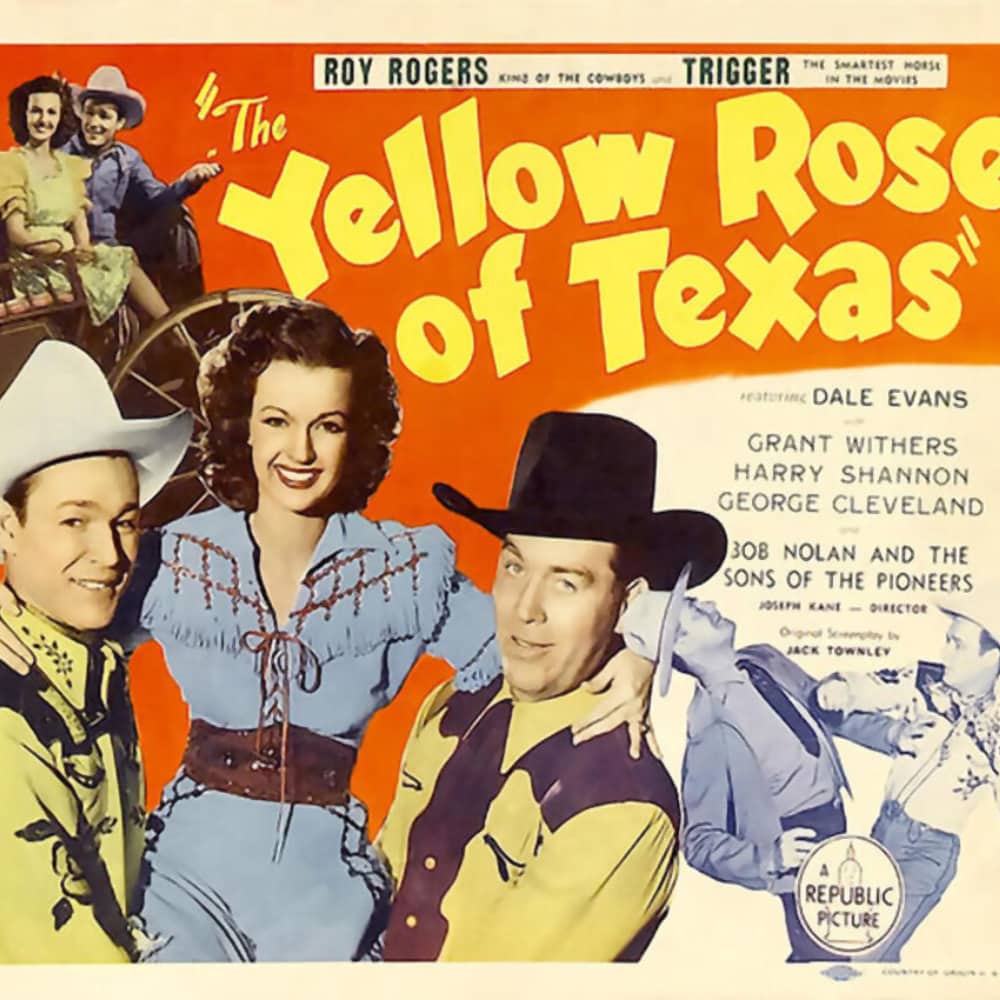 Later, Rogers discovered that Republic were trying to make TV shows out of his films during the peak of popularity. Rogers owned the rights to his name and was able to stop them. He was dropped from the contract by Republic, which worked out for the best, as it gave birth to The Roy Rogers Show.
Emergence in Television
Having achieved insurmountable success in radio and film, Rogers challenged the field of television next. He ventured into The Roy Rogers Show – a western television series that portrayed Rogers as a cattle rancher who brought justice to the city.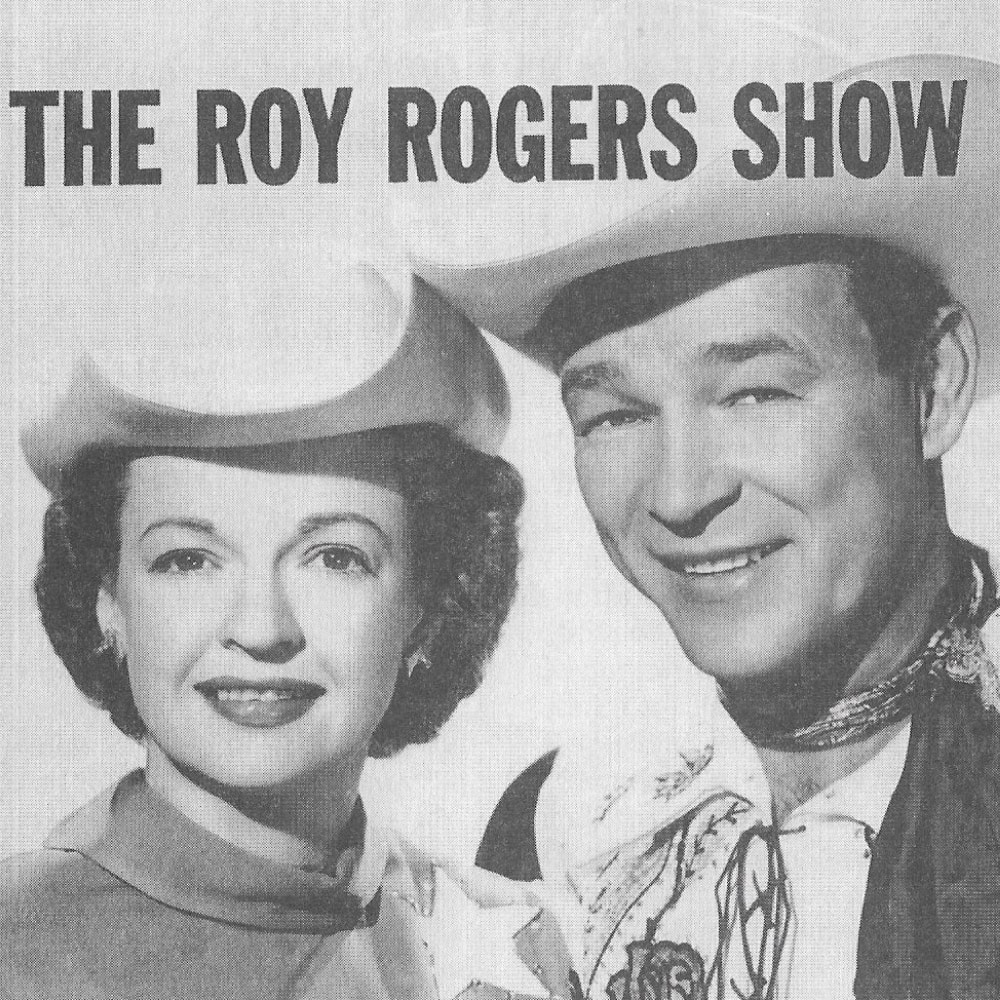 He represented a western version of Batman, if you will. The show ran from 1951 to 1957, and still maintains an astonishing rating of 7.2 on IMDB. The show also featured his wife Dale Evans, along with his horse Trigger, and was appreciated by viewers around the US.
The Flipside of the Coin
Rogers' career was not all highs, though. Just like a mountain has its ups and downs, so did Rogers' time in television. Five years after The Roy Rogers Show ended, Rogers and Evans began to film The Roy Rogers and Dale Evans Show in 1962.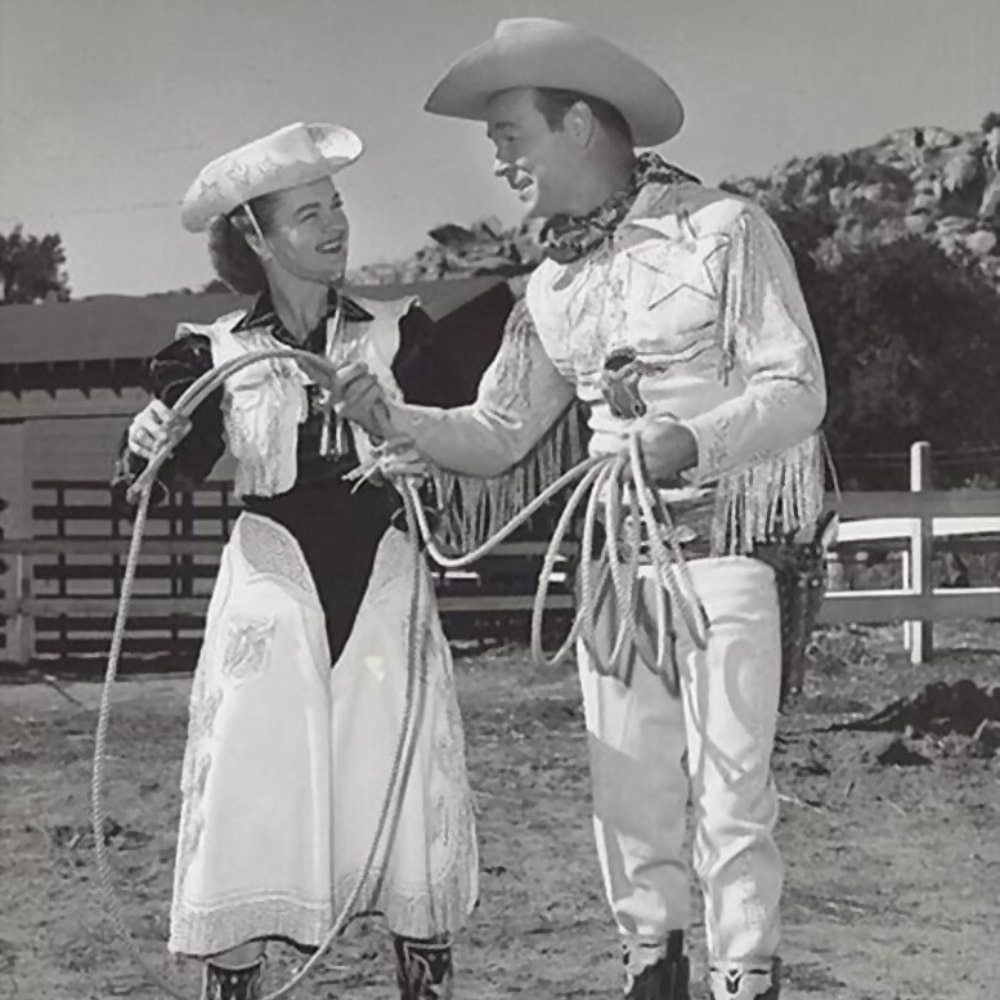 This show, however, did not see the light of success. It was canceled before the first season, and foreshadowed the demise of Rogers' and Evans' stardom – no longer being the center of the Hollywood western genre the way they once were.
Trigger
Rogers' love for horses was well known in Hollywood, and his favorite was Trigger – the palomino colt he had acquired in California. Trigger accompanied him in several films and competed with him in terms of popularity. Trigger learned over 150 tricks and even outshined Rogers in some performances.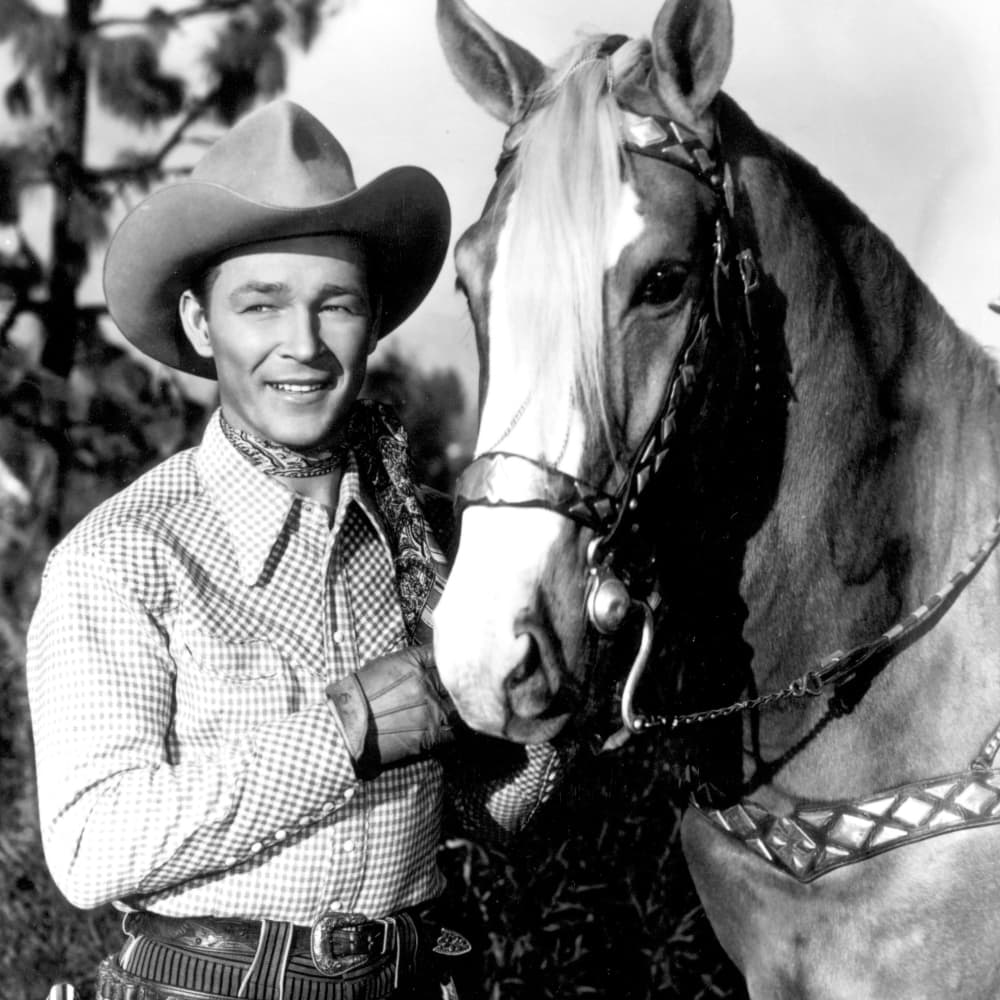 They worked together in several films, including Rainbow Over Texas and Song of Nevada. Trigger even got his own musical film called My Pal Trigger.
Hall of Fame
Rogers was a popular figure both in the musical and the film scene, and it was only natural that he received recognition for it. He was one of the most popular figures in country music at that time.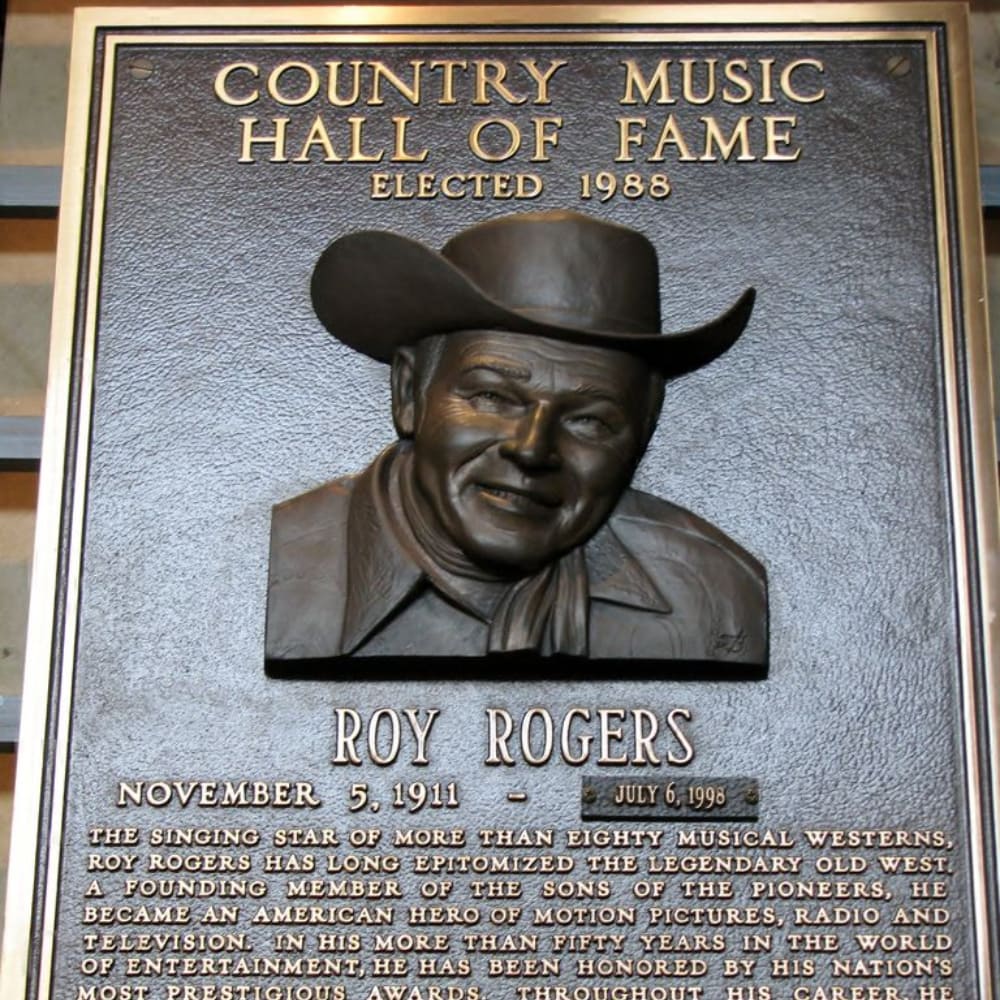 Rogers was inducted into the Country Music Hall of Fame twice – the only person to accomplish that. His first induction came as a member of Sons of the Pioneers, and the second as Roy Rogers himself.
Walk of Fame
The Country Music Hall of Fame was not enough for Rogers; he pushed boundaries in Hollywood as well. He'd been recognized by the Hollywood Walk of Fame – and so, he received three stars to his name for his work in radio, film, and television.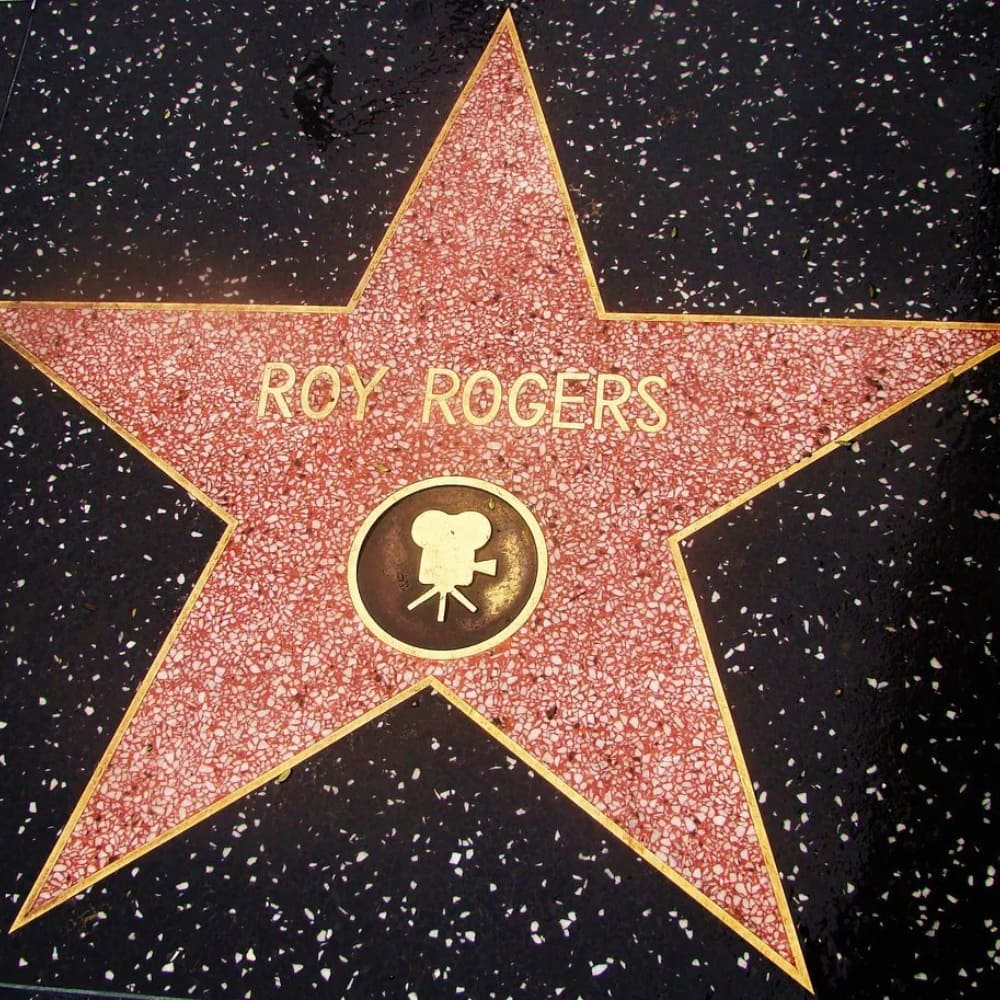 Later in life, he received several other awards and accolades. In 1983, he was awarded the Golden Boot award. This followed him in 1996 when he received the Golden Boot Founders' Award as well.
Popularity
Being a celebrity has its quirks, and even more so during the '40s and '50s. As one of the top western actors of his time, Rogers had a very dedicated fan base. Rogers handled his fame graciously.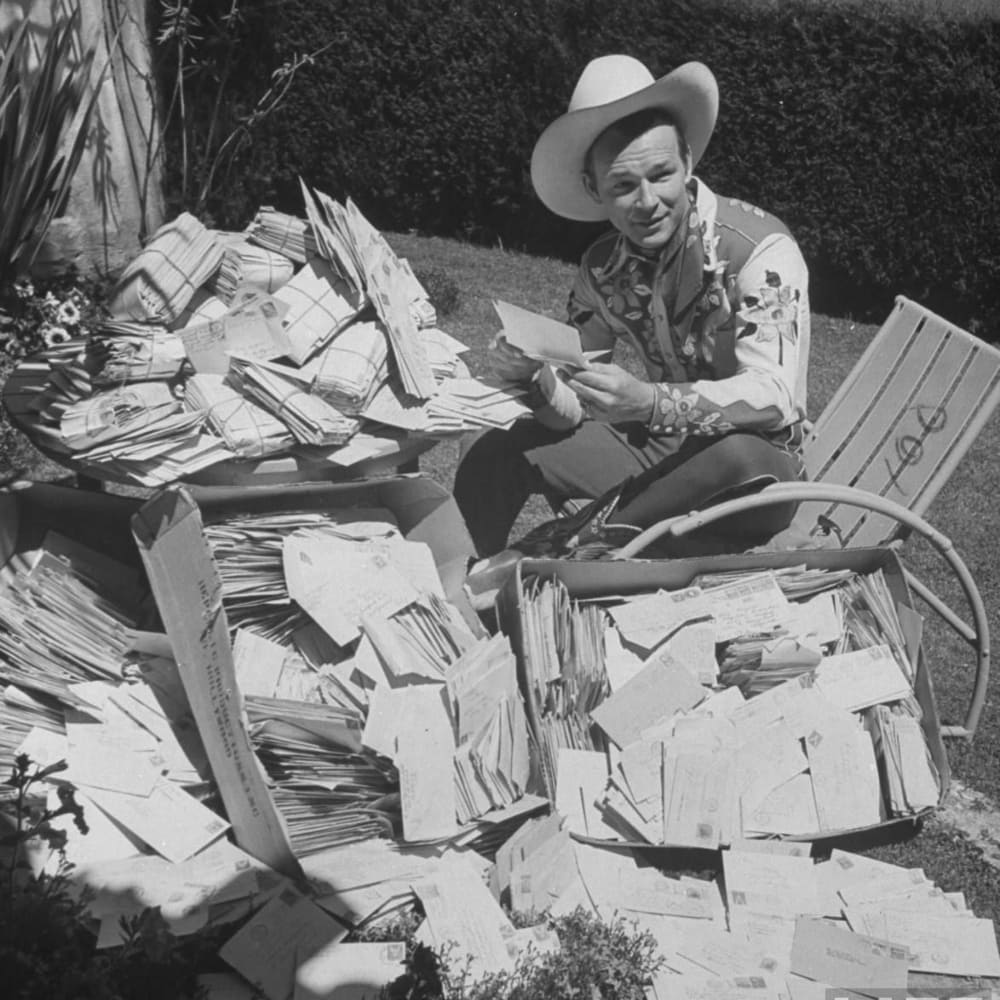 He would constantly receive letters from fans who would praise him, ask for his autograph, or even ask to meet him. He once received over 78,000 fan letters in a month. There were even reports of fan clubs dedicated to his horse, Trigger!
Memorabilia
Roy Rogers and Dale Evans were immensely popular in their lifetimes, and they even had a whole museum for it. The Roy Rogers-Dale Evans museum was set up in 1967 and included a collection of memorabilia that were presented by Roy himself.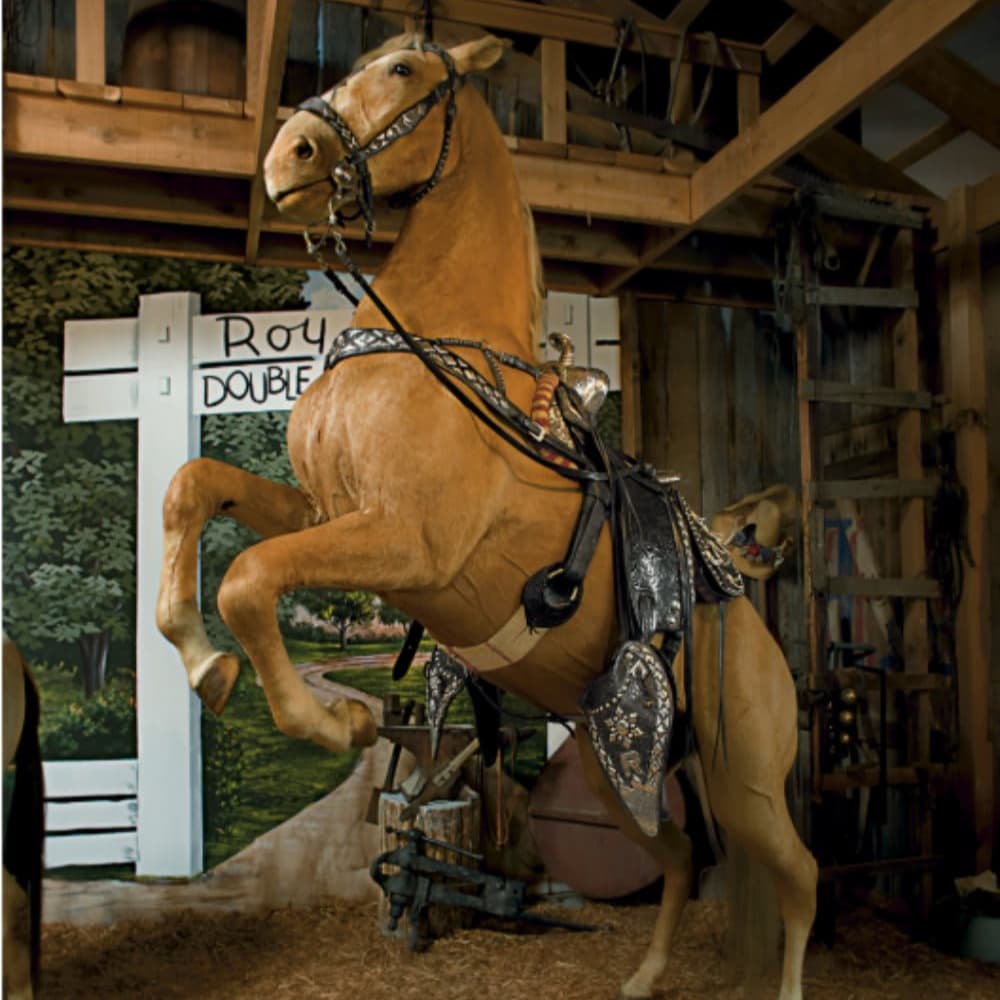 The Roy Rogers-Dale Evans museum was set up in Branson, Missouri, and included several artifacts from the couples' careers. The museum eventually closed down in 2009 due to decreasing visitor rates.
Rejections
Roy's entry to a film career, however, was not easy. Hollywood back then put a lot of emphasis on looks, and many big stars were turned down at first because studios were not happy with their appearance.
Rogers was no different. In 1937, he appeared for a screen test for Universal Film Studios. The studio turned him down because apparently, he looked too young. Rogers got the last laugh though, turning out to be one of the biggest stars on the planet.
Becoming Roy Rogers
As we've mentioned earlier, Rogers was born as Leonard Slye. So how did he become Roy Rogers? And why did he choose the name Roy Rogers, in particular?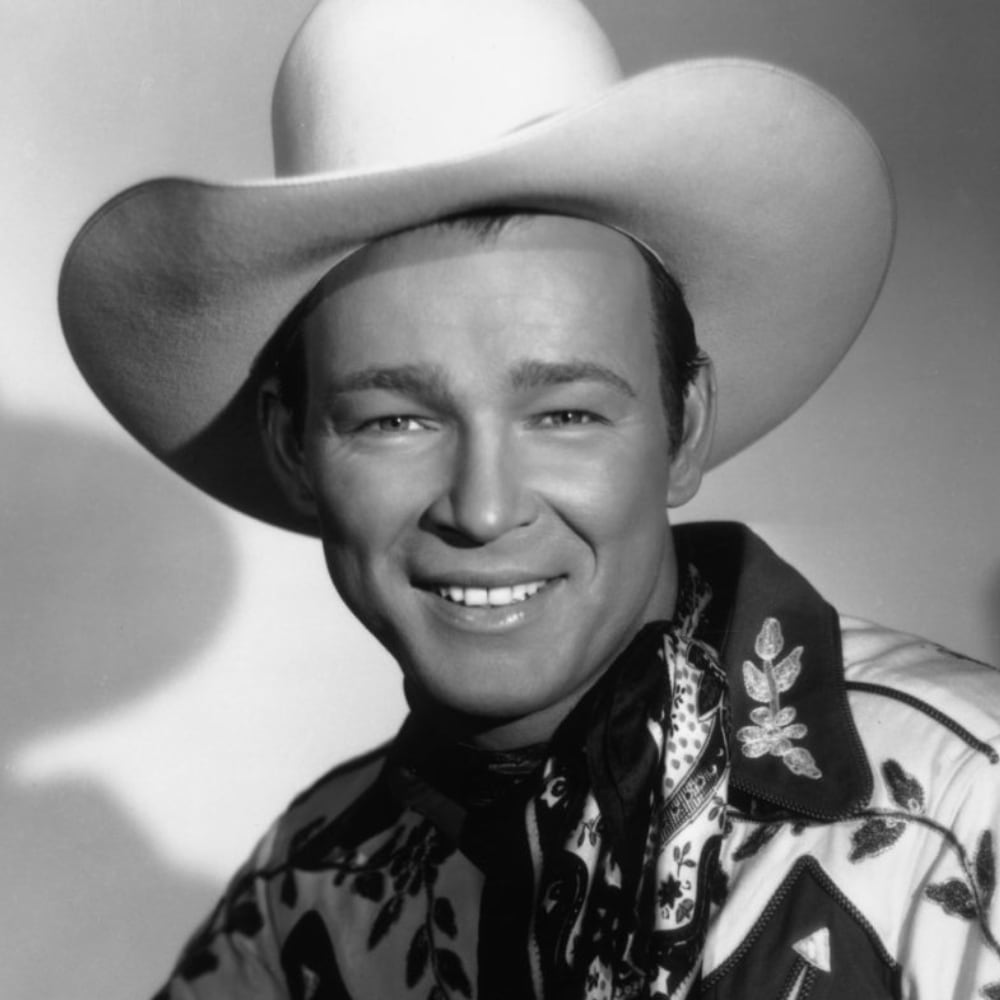 In Hollywood, studios often change the screen names of actors to get the right feel. Leonard Slye began acting with the pseudonym, Dick Weston. In 1938, when he first signed a deal with Republic Studios, they bestowed the name "Roy Rogers" upon him – as a tribute to the recently deceased Will Rogers.
Charity and Public Appearances
Roy Rogers knew he was popular, but he never let it get to his head. Instead, he used his popularity to achieve other means – such as giving back to the public in the form of charity and appearances.
One of his favorite things to do was visit sick children in hospitals, as Rogers was the most popular amongst the younger demographics. He would even take Trigger with him sometimes, who could climb stairs and navigate hospital floors.
Political Views
Hollywood celebrities get a lot of spotlight from their fans, which is why many celebrities eventually turn to politics after they retire. For example, Ronald Reagan served as the President of the United States.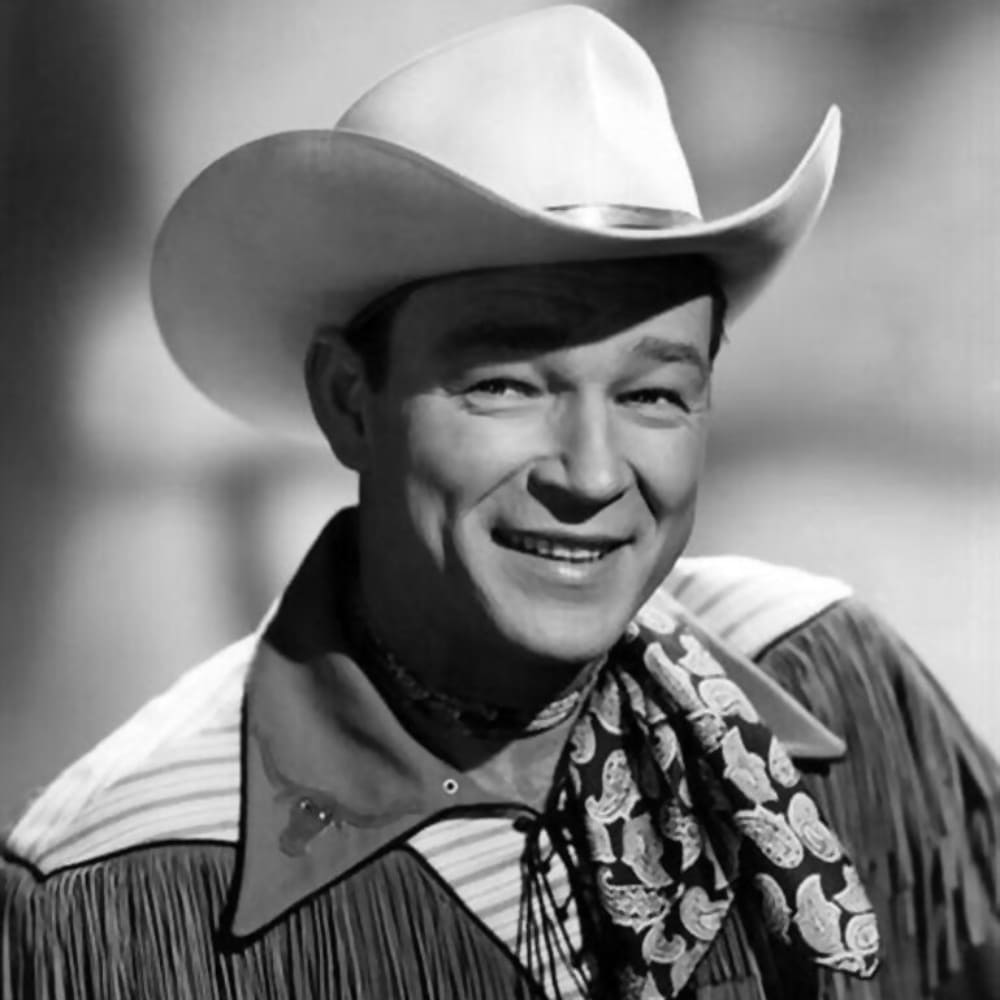 Rogers was asked to make a bid for the House of Representatives, but he was adamant in his position. He maintained a neutral stance in politics, citing that he had fans across the political spectrum and didn't want to upset any of them.
The Muppet Show
Running from 1976 to 1981, The Muppet Show created by Jim Henson was one of the greatest shows to ever hit the television. The show was star-studded with guest appearances, and Roy Rogers and Dale Evans were also invited.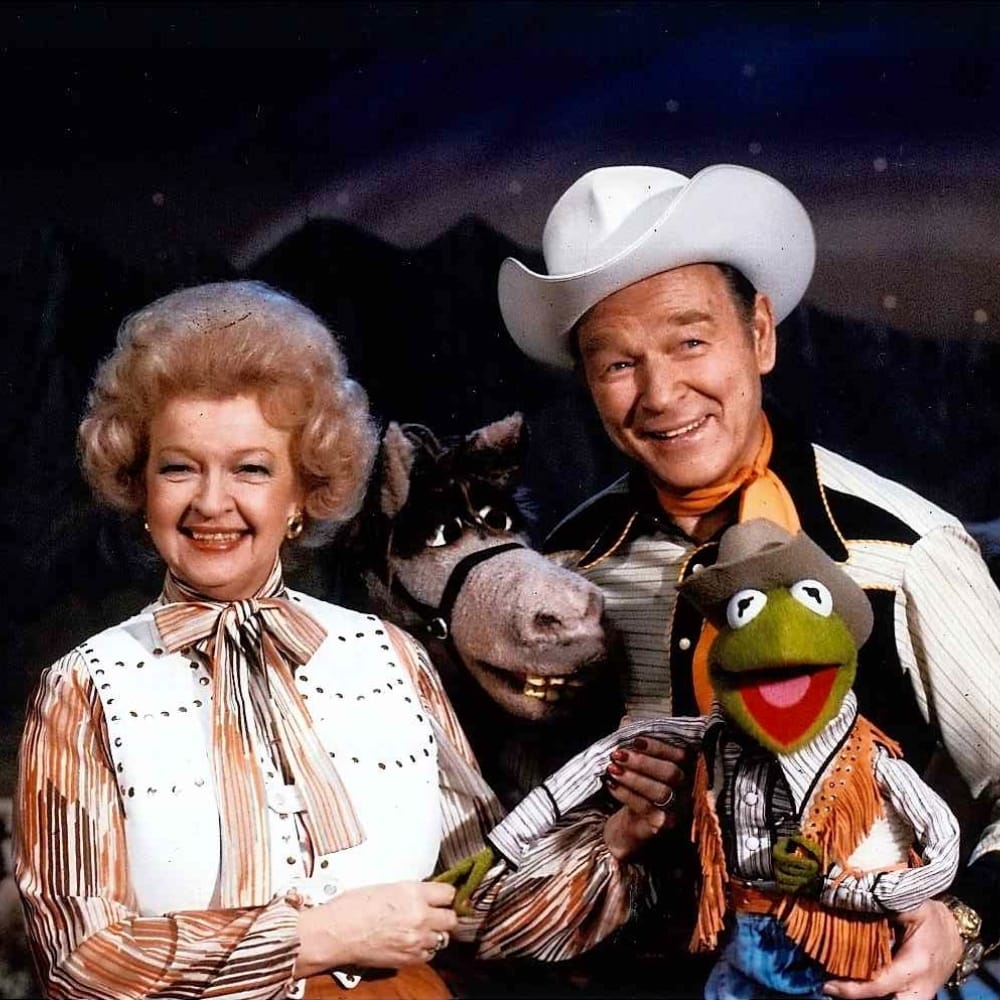 In an episode in 1979, Rogers and Evans appeared as a couple on the show – the only one besides Robert Shield and Lorene Jansson, and Kris Kristofferson and Rita Coolidge. The episode premiered on May 17, 1979.
Sidekicks
What comes to your mind when you think of westerns? Desert rodeos, train robberies, a hero in a cowboy hat, and of course, a sidekick! Movies back then always included a sidekick with the hero, and Rogers was joined by one as well.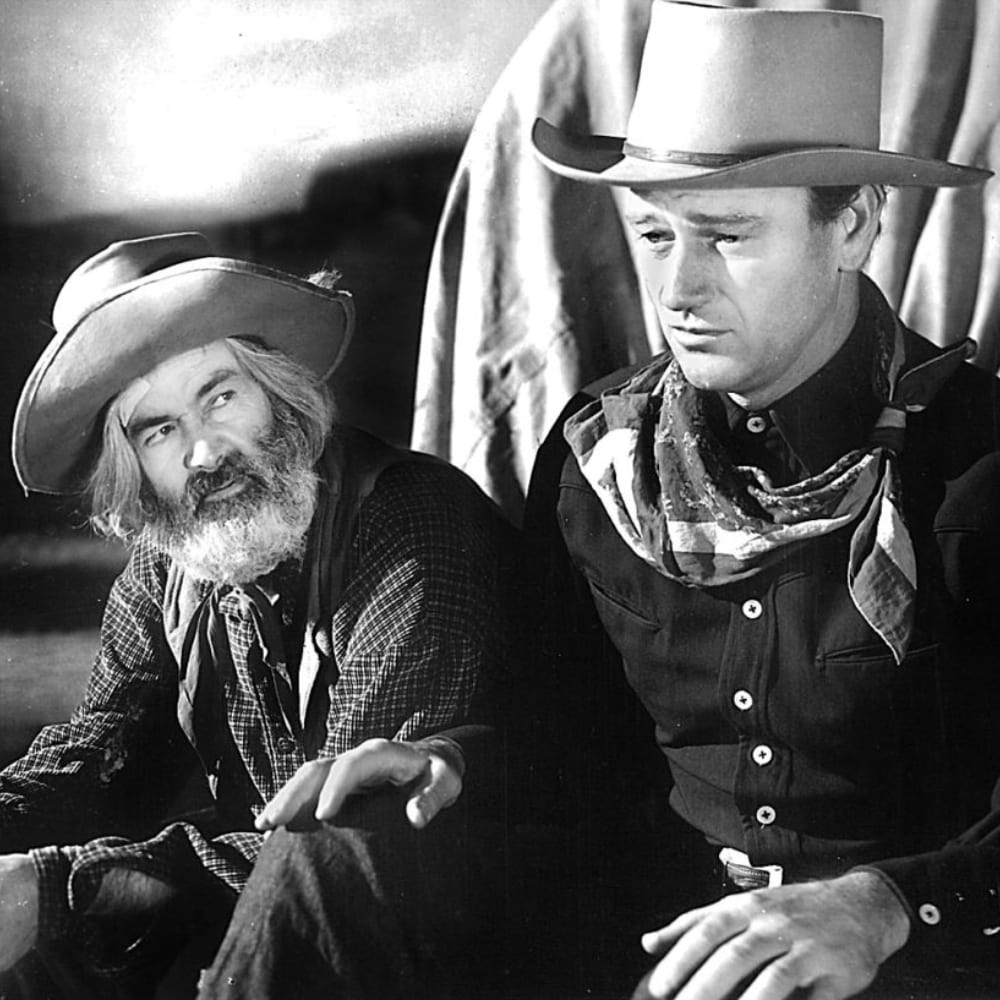 His sidekicks were often the same faces. He often co-acted with veteran sidekick actors such as Smiley Burnette, George Hayes, and Pat Brady, who were acclaimed by the audience as well.
Food for Thought
As we've already established, Rogers was a very intelligent and capable businessman – creating a merchandising franchise of his own name. But he was not only limited to toys and action figures. He founded restaurants as well.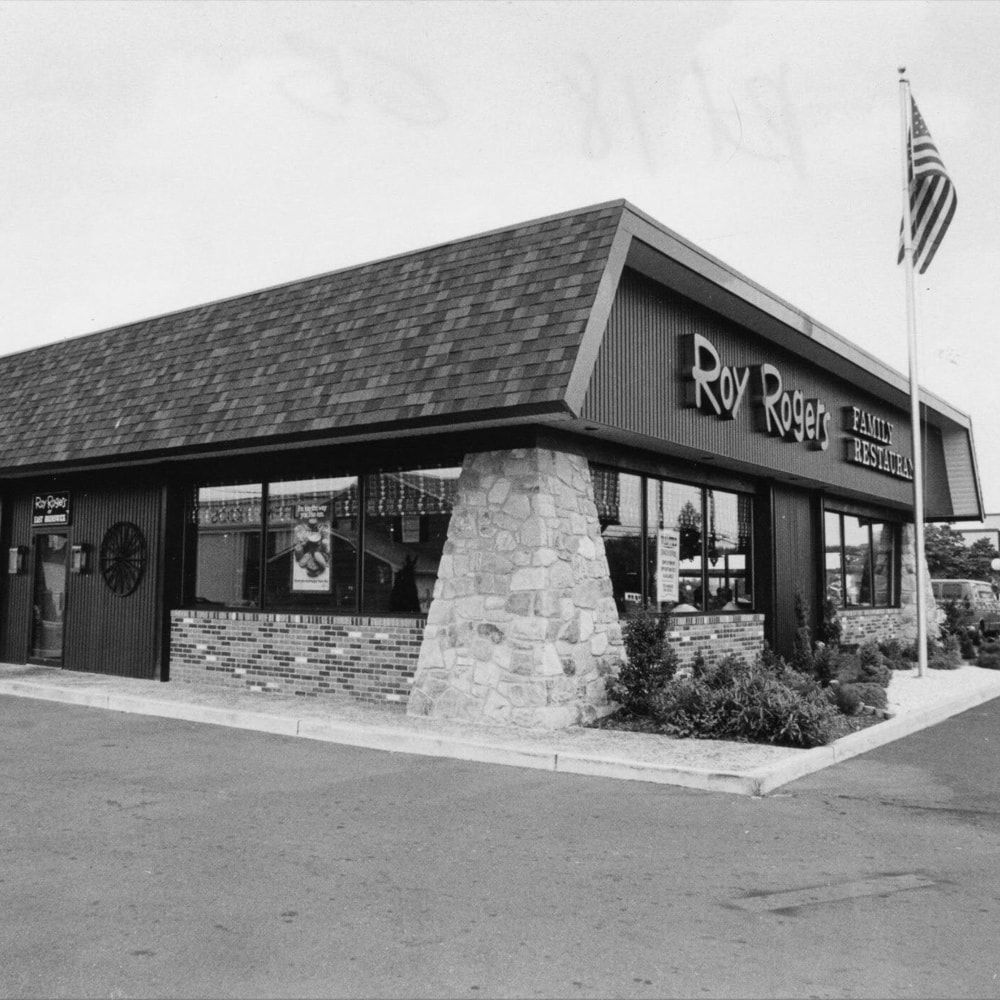 In 1968, Rogers agreed to give the Marriott Company a license to establish a series of restaurants by his name. The Roy Rogers Restaurants popped up throughout the Mid-Atlantic and the North-East. As of 2019, there are still 48 locations of Roy Rogers Restaurants in the US.
Racehorses
Trigger was not the only horse that was loved by Rogers. He had been a fan of horses since his childhood, and he had a penchant for raising them as well. He was particularly fond of a racehorse he owned, who was called Triggairo.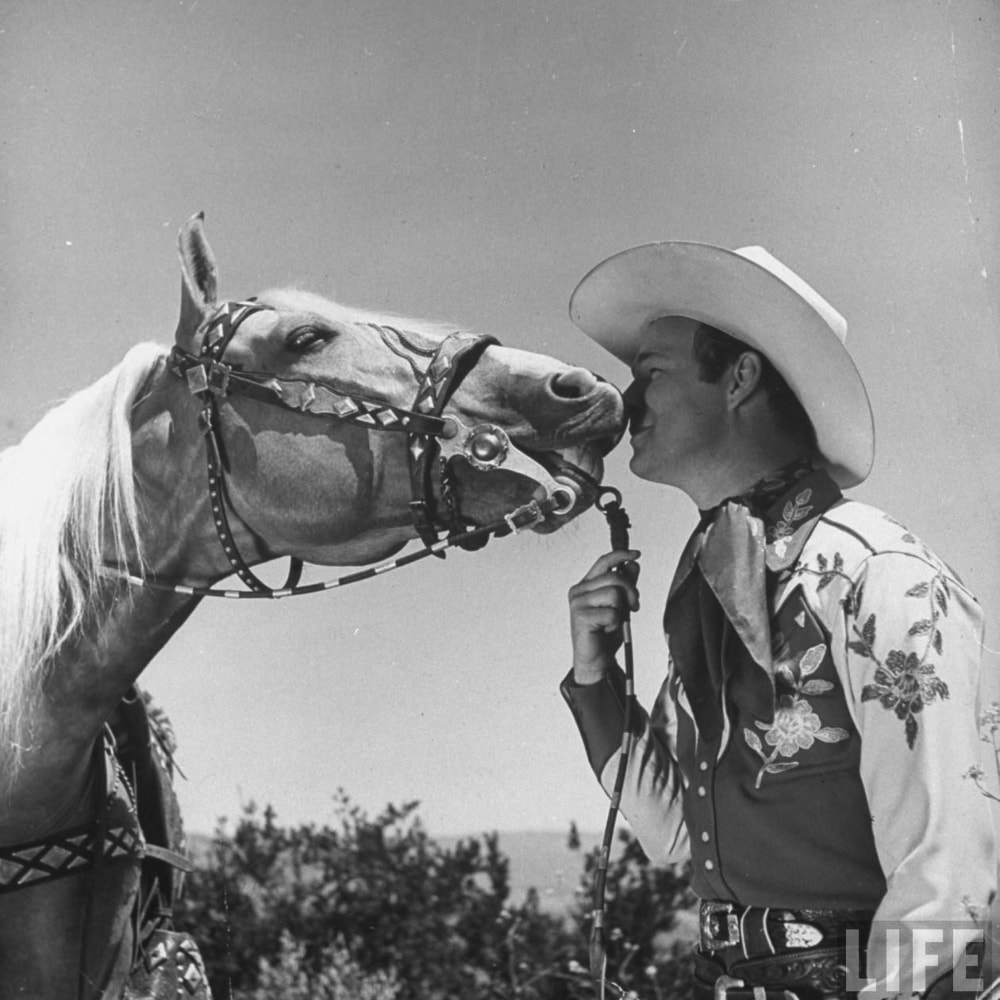 Triggairo was moderately successful in his field, just like his owner. Triggairo won 13 races in the race tracks, including the El Encino Stakes in 1975, a prestigious annual race run held in Arcadia, California.
Love for Creation
Roy Rogers did not settle for acting in TV shows and movies alone, although he was certainly earning a lot of dough from it. He eventually decided to take matters into his own hand so that he could create his own projects the way he wanted to.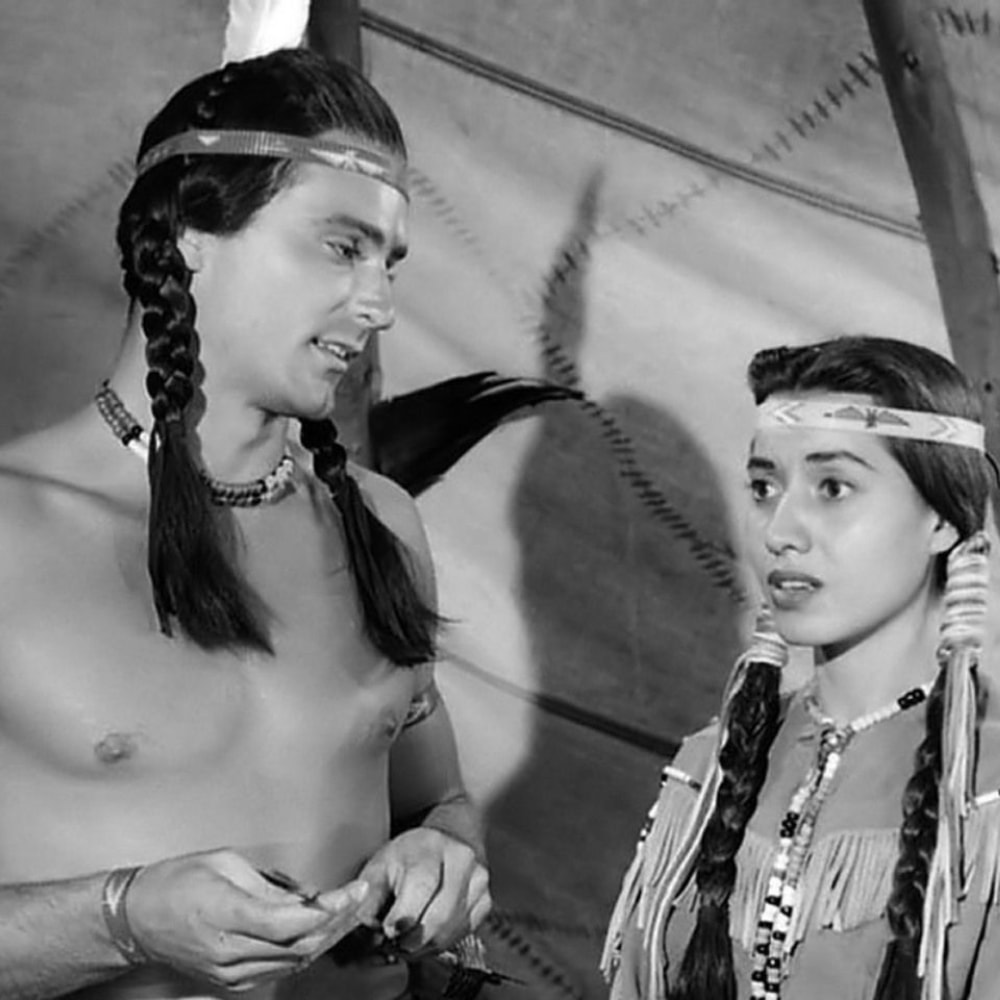 He set up his own production company "Roy Rogers Productions" – the same company that made The Roy Rogers Show. The company also produced Brave Eagle, the first television show with a Native American as the lead character.
To the Skies
Roy didn't stop at horses alone. Indeed while people see him and his horse-riding intertwined immensely in his character, Roy Rogers was a fan of other modes of transportations as well. He wanted to soar high and had a passion for flying aircraft.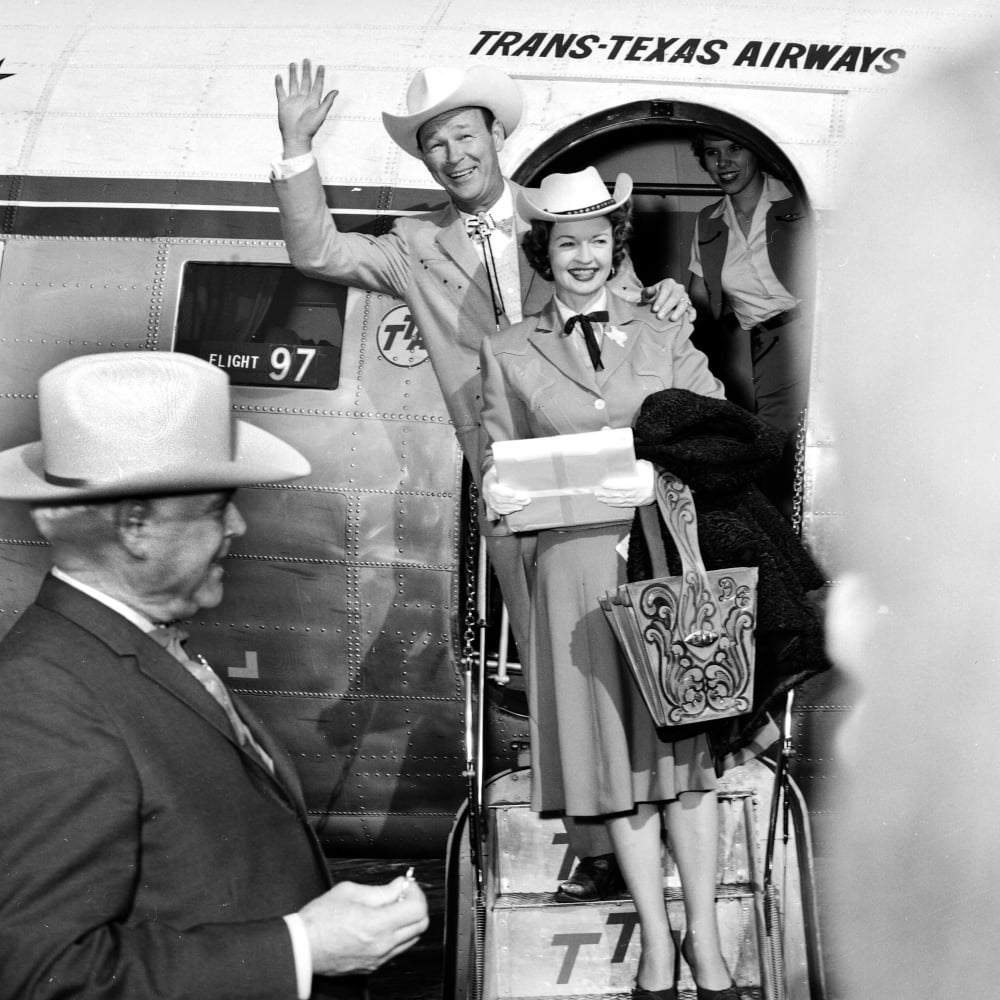 With his wealth, he bought a World War II-era plane- the Cessna AT-17 Bobcat. This plane wasn't just for show though, as he also earned a pilot's license along with it.
Family Man
Roy Rogers was a family man and his wife Dale Evans shared the notion. While they already had a family owing to having children from their previous marriages, their boundless love did not stop there. They wanted more siblings for their children.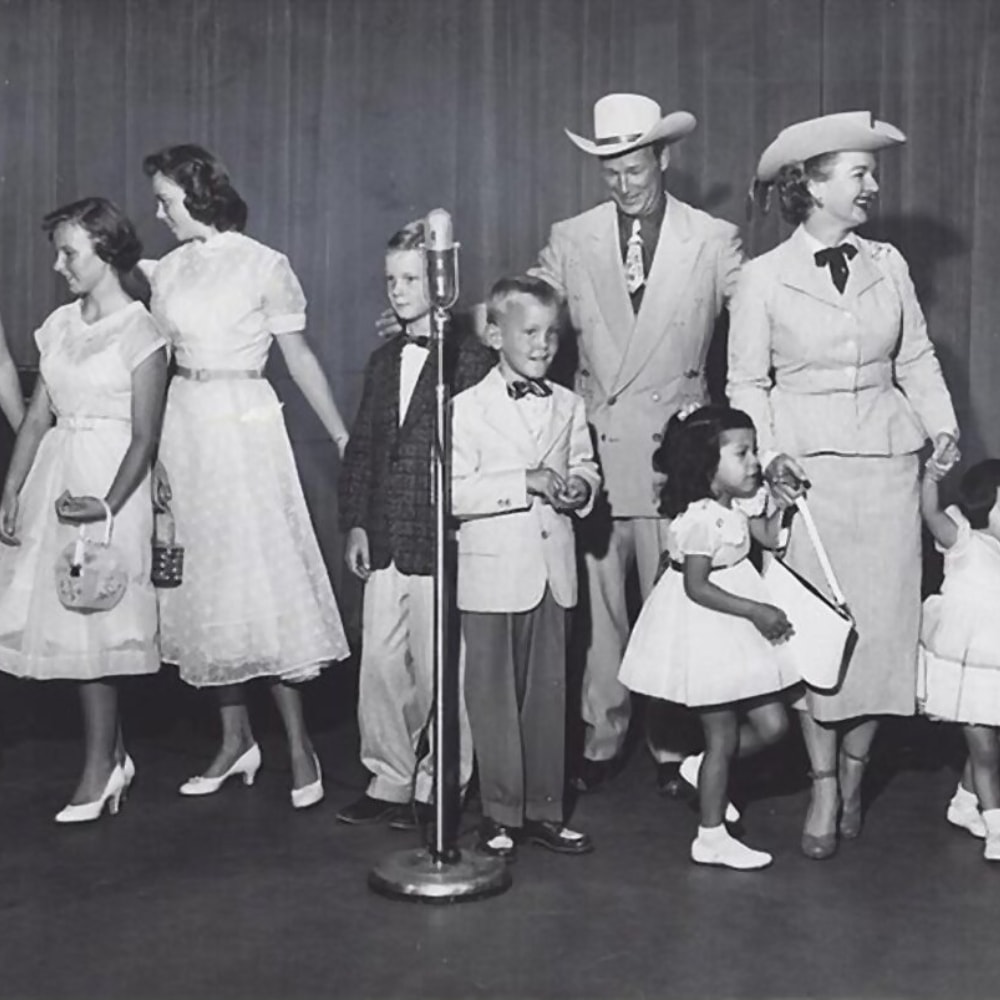 Despite being struck with the news that they would be unable to conceive any children, they did not give up. They saw adoption as a suitable option and hence the other four children named Dodie, Debbie, Mimi, and Sandy came to be a part of a larger than life family.
Sorrows Under the Smile
Pictures of Roy were always characterized by his immensely charming and cheerful smile. It is the same smile that made people unaware of the tough and dark times he had to go through.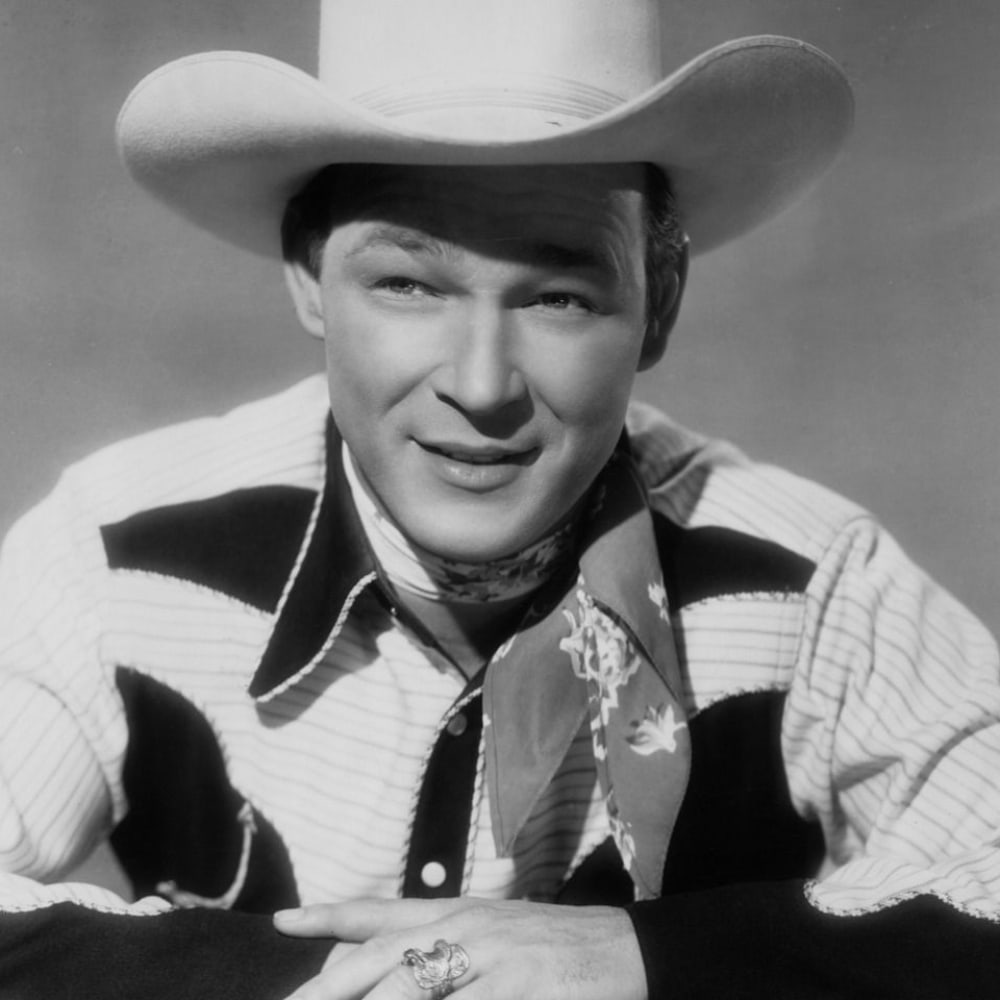 As popular and inspiring as he was an icon of the Western genre, there was a lot of sadness and sorrow in his life that tends to take many people by surprise. His first marriage fell apart and he lost his second wife to childbirth. Unfortunately, his sorrows continued with his children.
Loss
Losing your own child is an indescribable sadness and both Rogers and Evans felt that when their biological daughter, Robin, who passed away right in front of their eyes because of heart failure.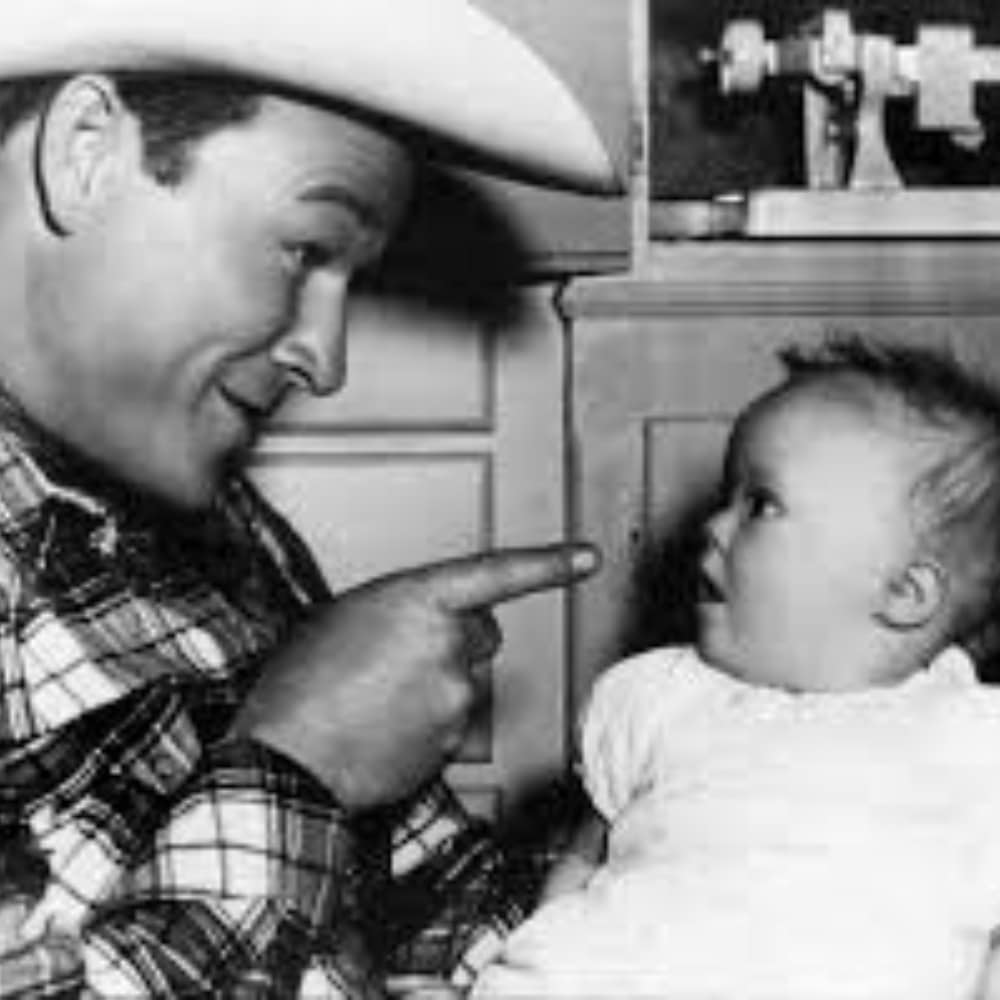 Their world had been shattered and the news of them being unable to conceive children made it even more painful. Despite this tragedy, Rogers and Evans awoke with a newfound compassion and undying love for children and life.
Boundless Love
While adopting is seen as a viable option in this day and age, back then it was met with disdain. However, it did not bother Roy in the slightest. Five of his nine children were adopted and they were all loved and cared for greatly and equally.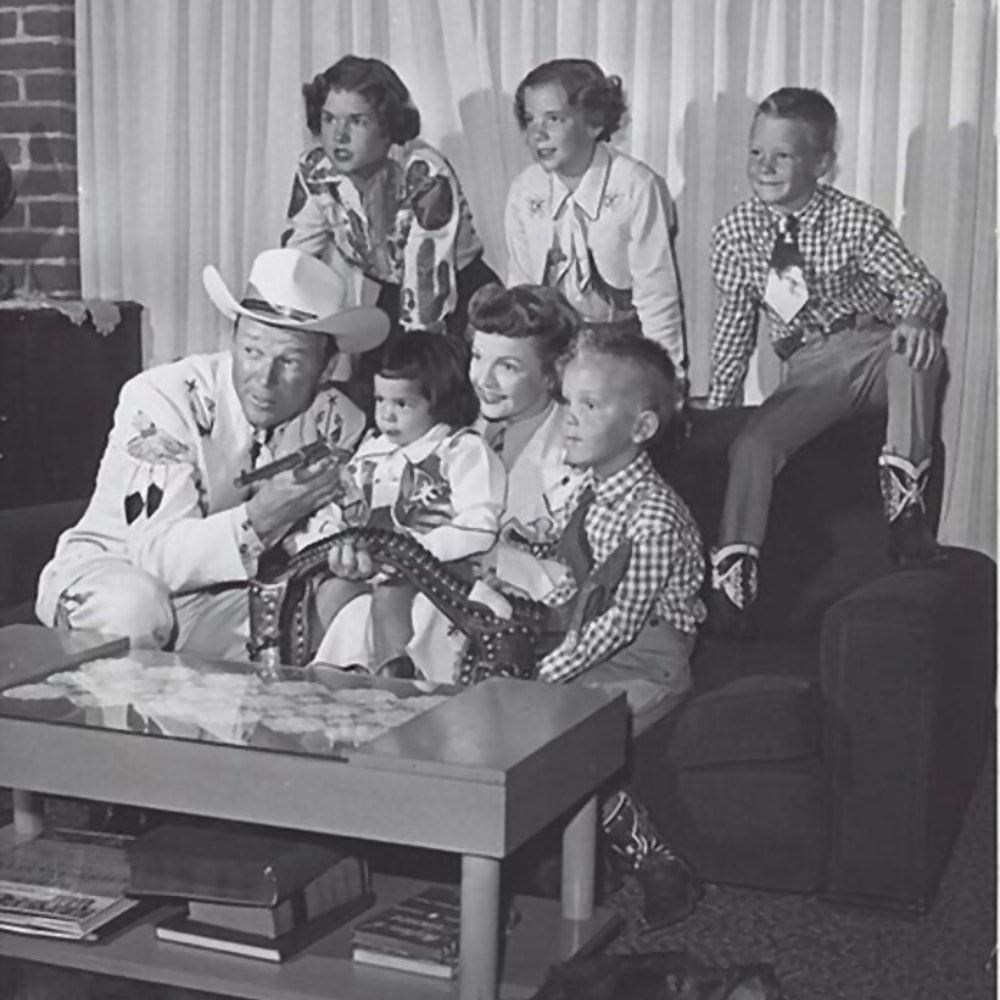 One of his adopted kids came from a previous marriage – Cheryl Darlene Rogers. After losing Robin, their biological daughter, the couple adopted four more children: Mimi, Dodie, Sandy, and Debbie.
Like Father, Like Daughter
Roger had lost three of his nine children. The oldest daughter, Cheryl Darlene Rogers grew up to be quite similar to her father. She lives an adventurous and romantic life with a similar love for western film and music as well as traveling.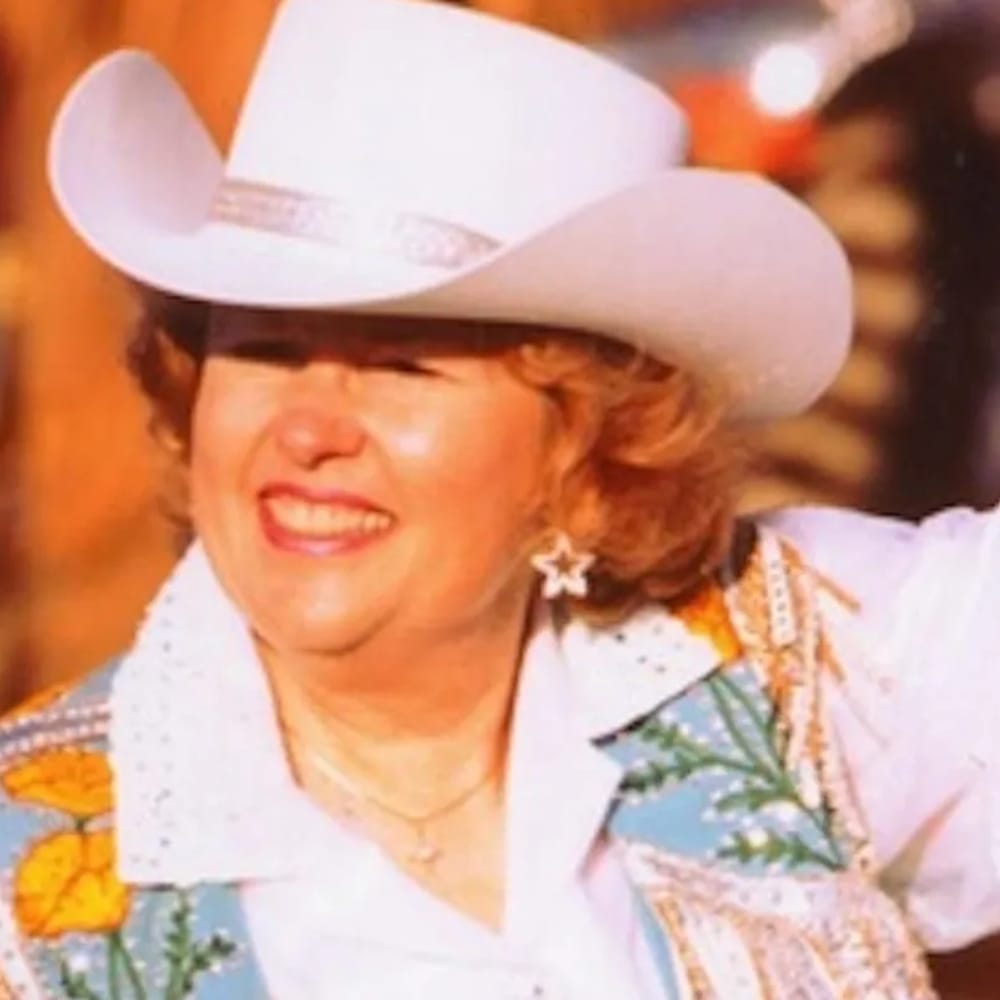 She had fallen in love and later married her high school friend Larry Barnett. The two live happily together roaming the countryside in their trailer alongside their seven children. Truly like father, like daughter.
Influential and Inspirational
Considering how much of an influence Roy Rogers was in the film and music industry then, it is not much of a surprise to see how much he had inspired his own kids to pursue the arts.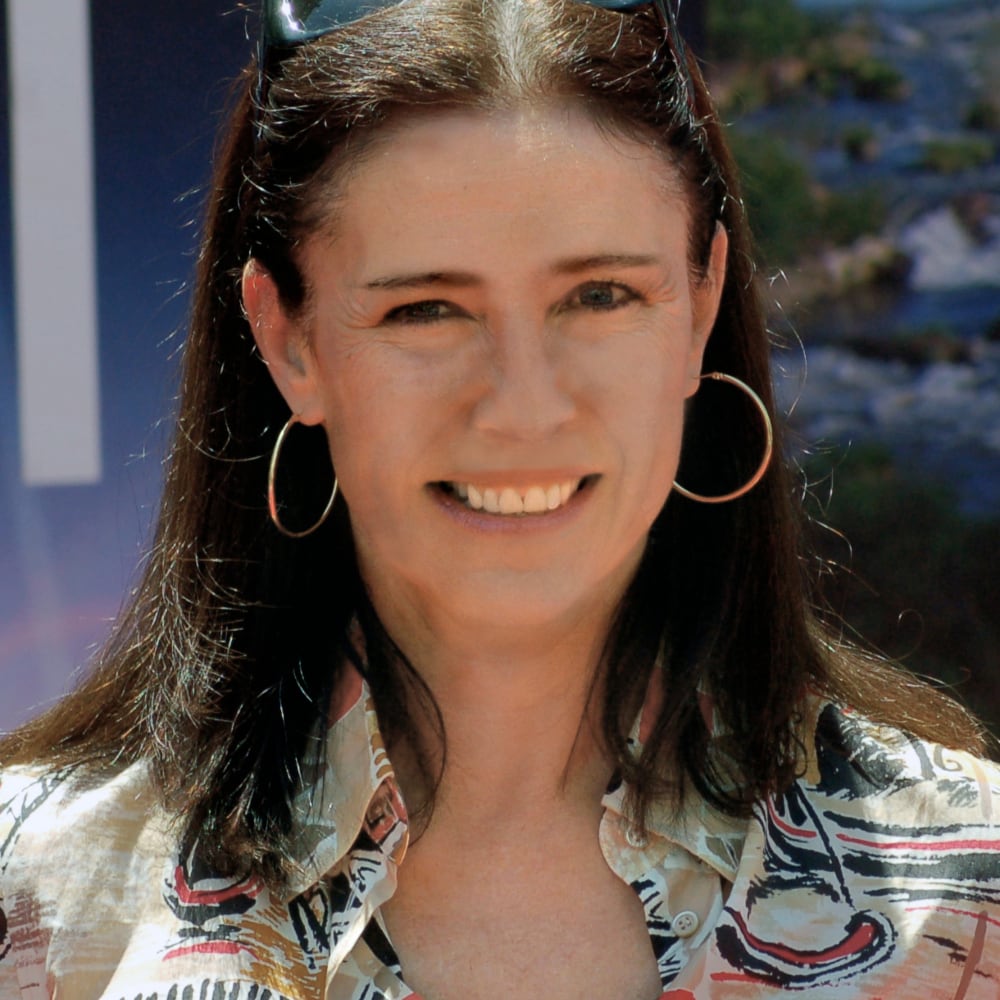 Acting and performing were natural to them and no other better example is there except for Mimi Rogers. She grew up to be an iconic American actor with recurring roles in popular TV shows such as Mad Men, The X-Files, and Bosch. She was also the first wife of Tom Cruise, another charismatic actor much like Roy himself.
Rough Beginnings
While Roy Rogers is often seen as the epitome of charisma and confidence his path to Hollywood wasn't so easy at first. He was faced with difficulty and failure due to his shy nature and struggled to perform in many shows including his own radio show.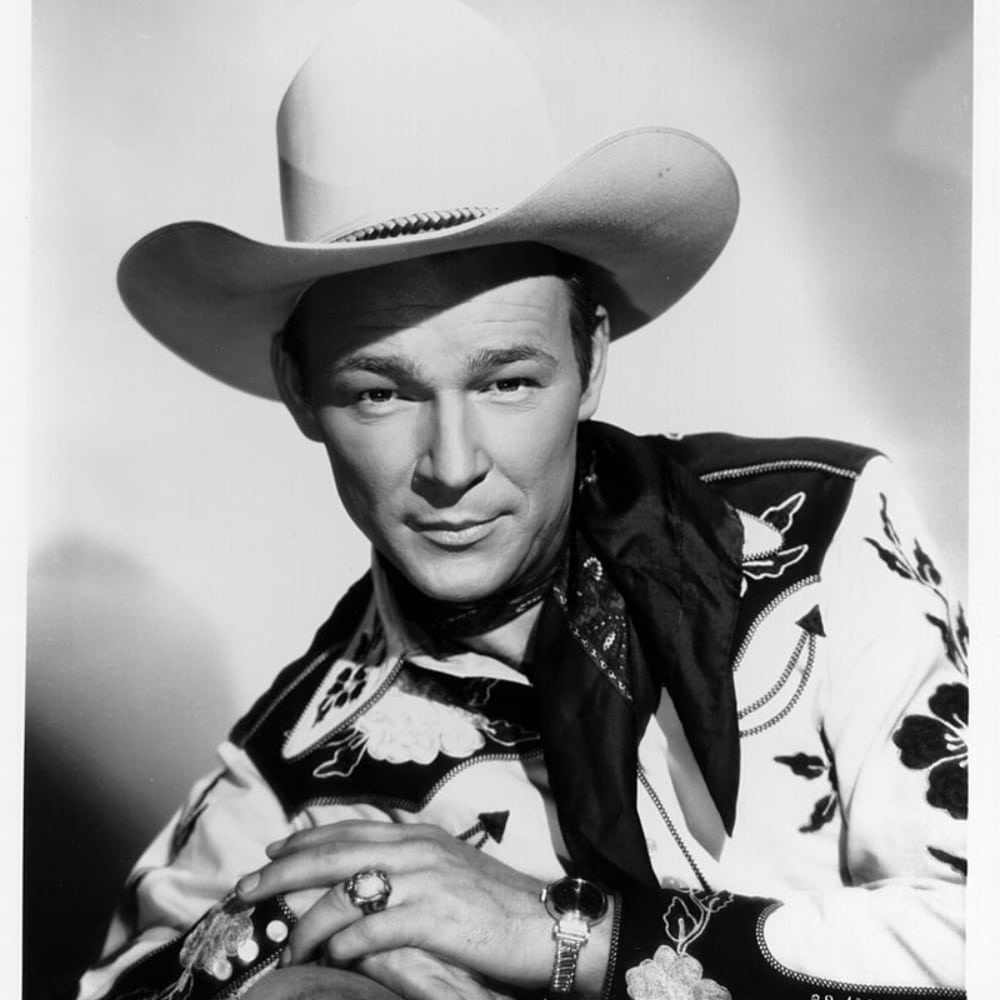 Yet Roy's attempts to overcome his shyness and triumph over it make his story both relatable as well as inspirational. He believed that he could do it and never gave up.
Turning Sadness Into Strength
The Rogers and Evans couple had to go through several hardships in their personal life. They lost Robin to Down syndrome, and another daughter passed away due to mumps before her second birthday.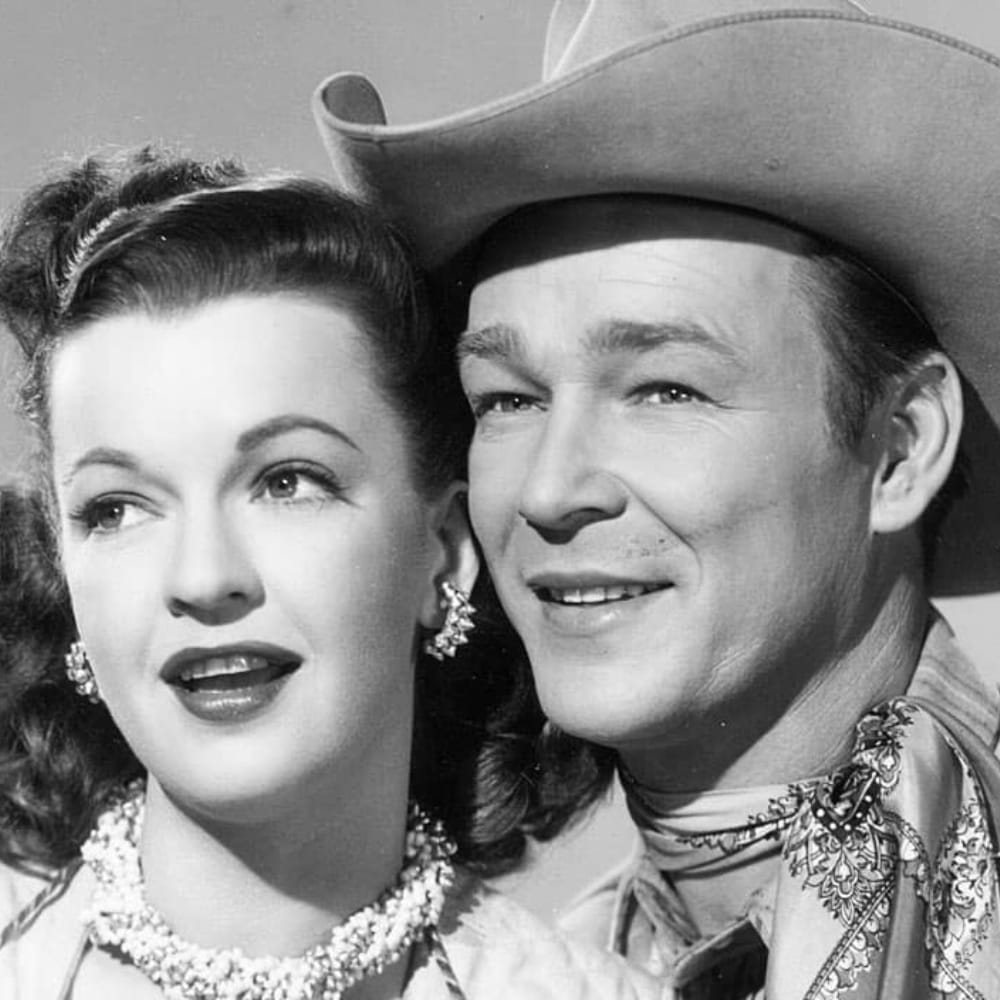 Knowing what it is like to deal with Down syndrome, the parents realized the importance of raising awareness about the condition. Dale Evans later wrote a book called Angel Unaware, which highlighted the care that she and Rogers gave to the baby.
Being Parents
Rogers and Evans were immensely successful in their careers, and were the hottest couple in Hollywood for quite a while. They knew this could affect their kids, and cause them to grow up spoiled.
Luckily, Rogers and Evans were role models as parents. They raised their kids on a ranch – away from stardom and surrounded by nature. They wanted to keep their children away from Hollywood, but even then, their son Dusty acted in two movies even before leaving high school.
Later Movies
Between 1935 and 1951, Roy Rogers was a name in every American household. Everyone had heard of him – either through movies, radio, or television. During that time, he appeared in at least two films a year.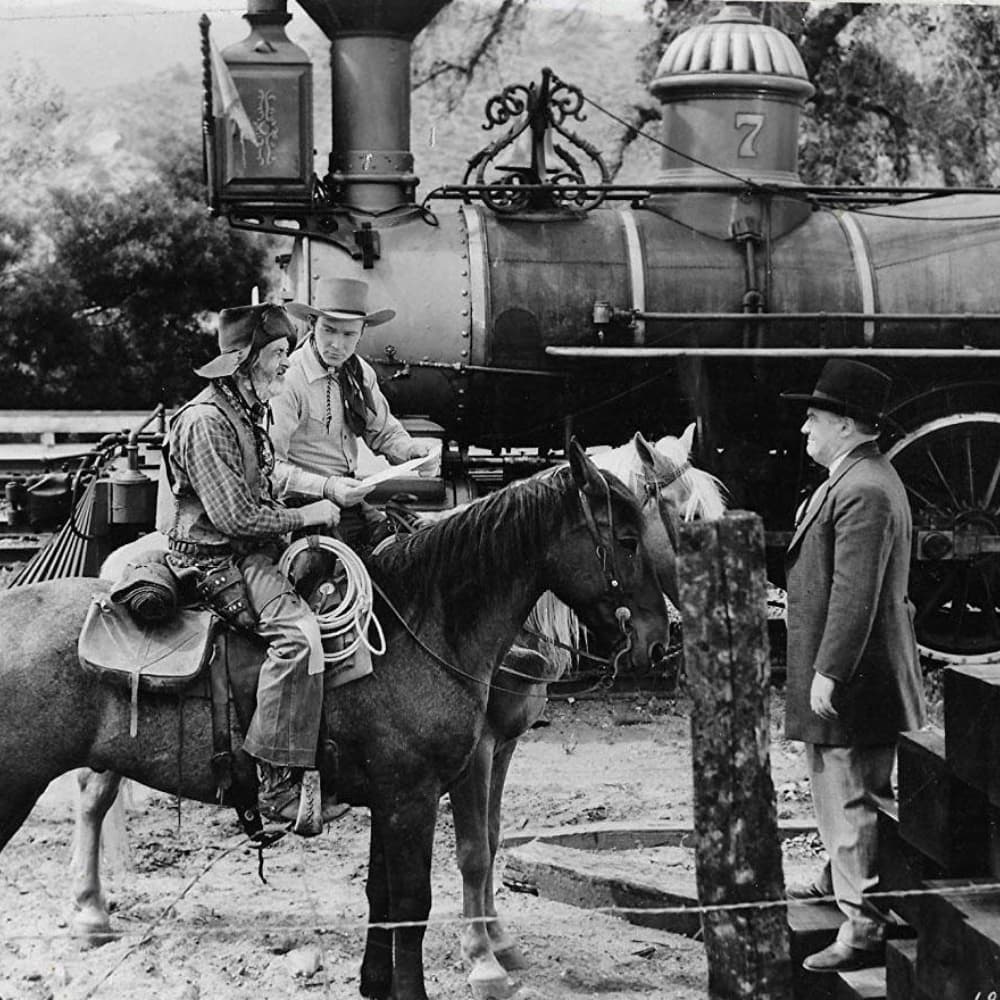 However, once his family began to grow, he started to take things a bit more slowly. Whilst sometimes he still acted in as many as eight films in a year, he began to concentrate more on his family and slowly deviated from the glamor of Hollywood.
Riverfront Stadium
Not only is Roy Rogers popular, but his residences are popular as well. His place of birth – the original home of the Slye family – was a tenement building in Cincinnati.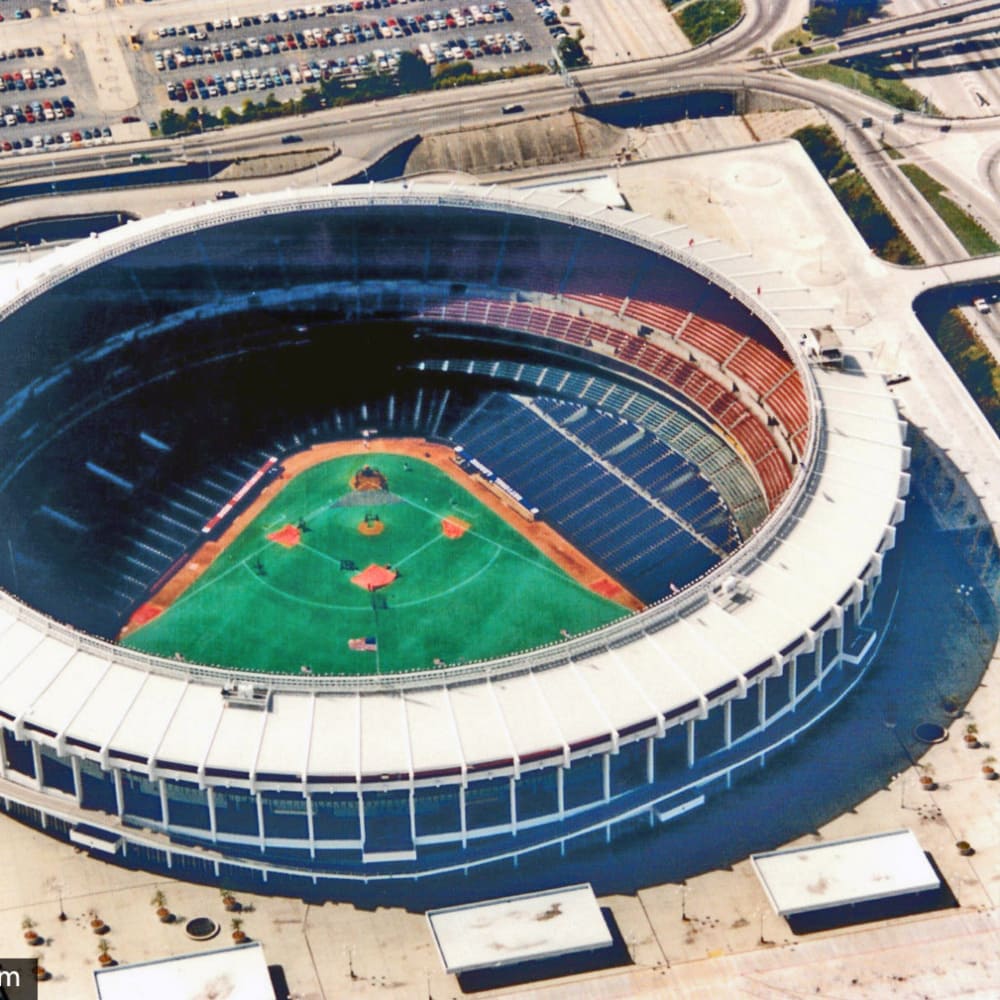 The building was later demolished to make room for the Riverfront Stadium, one of the most popular stadiums in America, responsible for being the host to several Cincinnati sports teams, including the Cincinnati Bengals of the NFL and the Cincinnati Reds of MLB. Rogers later joked that he was born on second base.
The California Ranches
In 1955, Rogers and Evans purchased a 168-acre ranch near Chatsworth, California along with a hilltop ranch house. After their daughter Debbie was killed in a bus accident in 1964, they moved away to the Double B Bar Ranch in Apple Valley, California where he and Evans raised their children.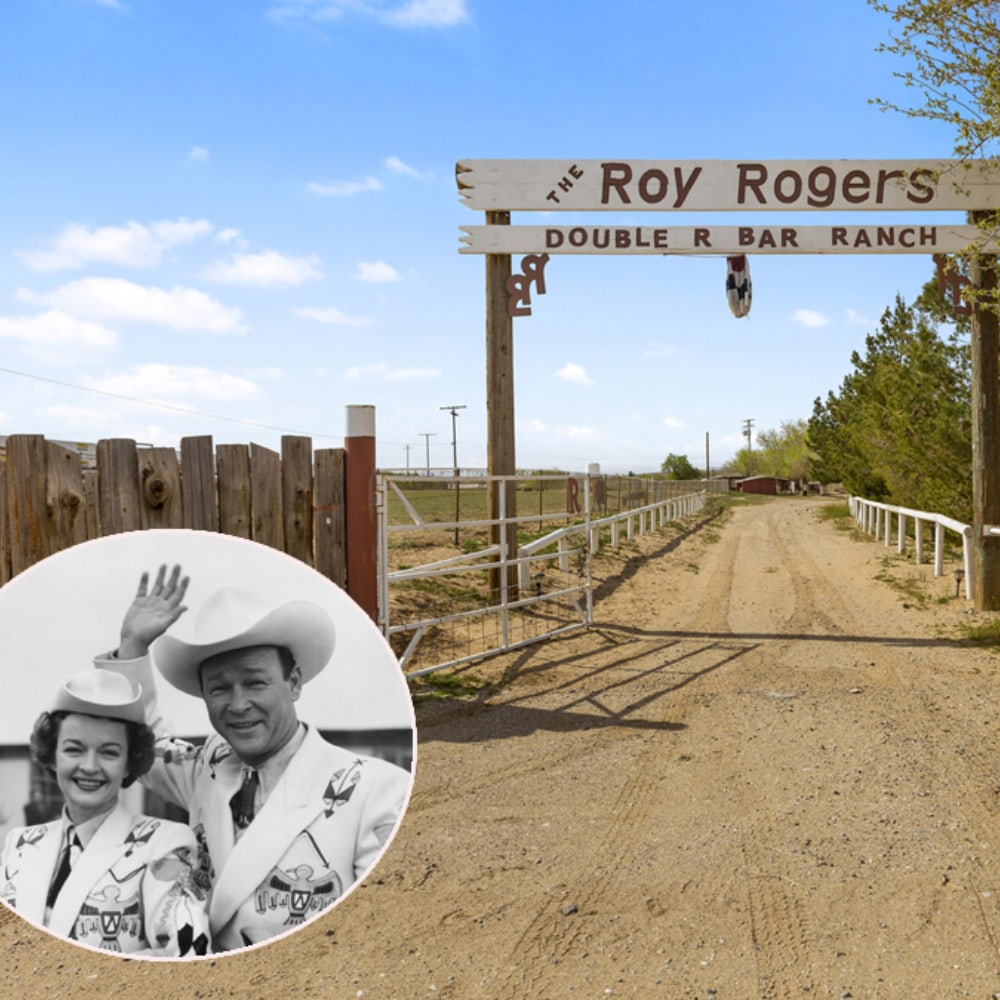 The Double B Bar Ranch which was estimated to be worth $3.7 million in 2019, when it was looking for a buyer.
Death
Roy Rogers passed away on July 6, 1998, in his home in Apple Valley, California. He was 86 years old, with his wife Dale Evans and other family members at his side.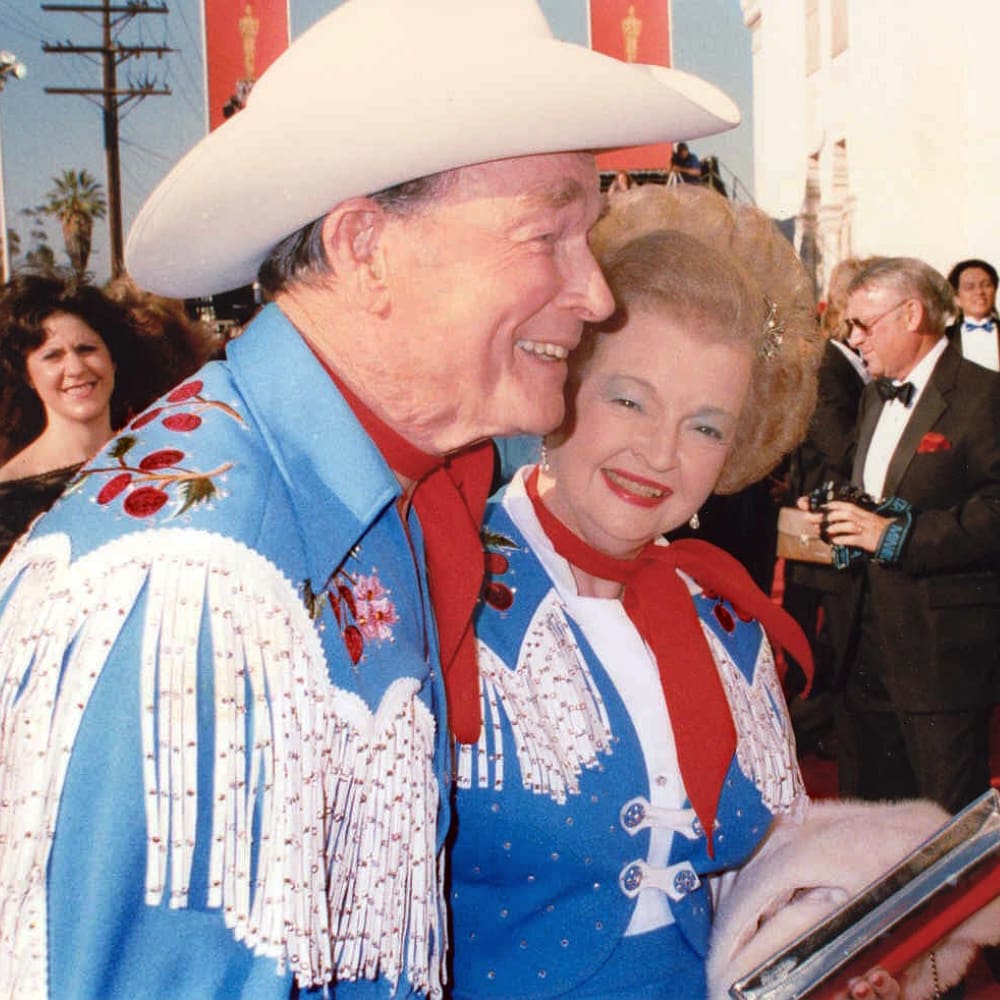 Besides his frail age, he had also undergone numerous heart surgeries in his later years, which contributed to his death. Known as "King of the Cowboys", he may have left the world, but still resides in our hearts – beloved for his extraordinary performances, superb musical skills, and firm personality.