Gene Simmons has earned himself a reputation as one of rock 'n' roll's most outspoken personalities. The former KISS bassist is not shy when it comes to sharing details about his relationships with women. Here are the women who made Simmons the man he is today.
Cher – Girlfriend
From 1979 until 1980 Cher and Gene Simmons shared an open relationship. After a year together, Simmons turned to Cher's good friend, Diana Ross, for advice about a Christmas gift for his then-girlfriend, and ultimately ended up leaving Cher for Ross.
Cher – Now
Once their relationship was over, Cher and Gene Simmons went their separate ways. As an iconic pop singer, Cher wasn't about to let her heart stay broken for long. She's been married twice to Sonny Bono and to Greg Allman and has raised two children, Chaz Bono and Elijah Blue Allman. Despite the fact that Cher and Simmons haven't been an item for over 30 years, we can't help but wonder what would happen if she could turn back time.
Diana Ross – Girlfriend
Diana Ross first met the KISS bassist while he was still in a relationship with Cher. Back when Ross and Simmons were an item, Simmons made an effort to never appear in public without his signature makeup. So whenever he was photographed with his newest girlfriend, Simmons would cover the lower half of his face with a handkerchief. Even though their relationship only lasted for 3 years, business-minded Simmons helped Ross's career in a big way by convincing her to leave Motown Records.
Diana Ross – Now
Gene Simmons and Diana Ross broke up after Ross was lead to believe that Simmons had returned to Cher. Despite the fact that Ross had gotten the wrong impression, the couple split up nevertheless. Luckily, all three members of the unique love triangle has stayed friends. In 1986, Diana Ross married her second husband, Arne Naess Jr., but divorced in 2000 following news that Arne had a secret family. While she was married to Naess, Ross had two sons, Ross Arne, and Evan Olav.
Devin Devasquez – Rumored Love Interest
Model and actress Devin Renee DeVasquez is best known as the June 1985 Playmate of the Month. While it may remain unclear as to whether or not DeVasquez shared a romantic encounter with Gene Simmons, there have certainly been a fair share of rumors claiming that something went down between the two. DeVasquez and Simmons have been photographed together, getting up close and personal, on several occasions, including Simmons' TOUNGE magazine launch party, as well as at DeVasquez's birthday party in 2014.
Devin Devasquez – Now
Devin DeVasquez's most high profile relationship came when she dated pop star Prince in 1985. Like a few other women on our list, DeVasquez was featured on an episode of Married… With Children. Before settling down with her husband Ronn Moss, who portrayed Ridge Forrester on the CBS soap opera The Bold and the Beautiful, DeVasquez was also romantically involved with Sylvester Stallone, known for his role in the Rocky franchise, in 1988. DeVasquez has been married since September, 2009.
Sophie Simmons – Daughter
Sophie Simmons, daughter of Gene Simmons, was born in 1992. Sophie is the second-born child in Simmons and Tweed's family. Her older brother, Nick, was born in 1989. Growing up with a father like Gene Simmons certainly wasn't easy, but Sophie learned how to accept her father, along with all of his flaws. "He taught me that there's being nice and then there's lying. It's better to be blunt and un-liked than shade the truth. I appreciate people who are honest," said Sophie.
Sophie Simmons – Now
These days, Sophie is chasing all of her dreams, which involve filling her father's shoes with her music career, and her mother's shoes with her acting career. Lately, Sophie has also started her very own fashion line. "When I'm singing, I'm Gene Simmons's daughter," she said in an interview. "When I'm acting, I'm Shannon Tweed's daughter. With fashion, I'm just me. I'm not just "daughter of blank."" Sophie's fashion line is known for producing affordable clothes made for all body-types.
Star Stowe – Love Interest
Born Ellen Louise Stowe in Little Rock, Arkansas, Star Stowe became the Playmate of the Month of February 1977 and caught the eye of Gene Simmons, dating the rockstar for an unknown period of time. Stowe was so close with the band that she even took part in a photoshoot with the band members for the cover of one of their disks. Stowe's relationship with the KISS bassist never got too serious and the two eventually went their separate ways.
Star Stowe – Now
After her brief relationship with Simmons, Star Stowe would go on to marry Peter Maligo. The couple had a son named Michael before getting a divorce in the '80s. Stowe's life would then take a sad and tragic turn when she moved to Fort Lauderdale, Florida in 1986. After working as an exotic dancer, Stowe developed some bad habits and got mixed up with the wrong crowd. In 1997, her body was found after she was killed. Her murder remains unsolved.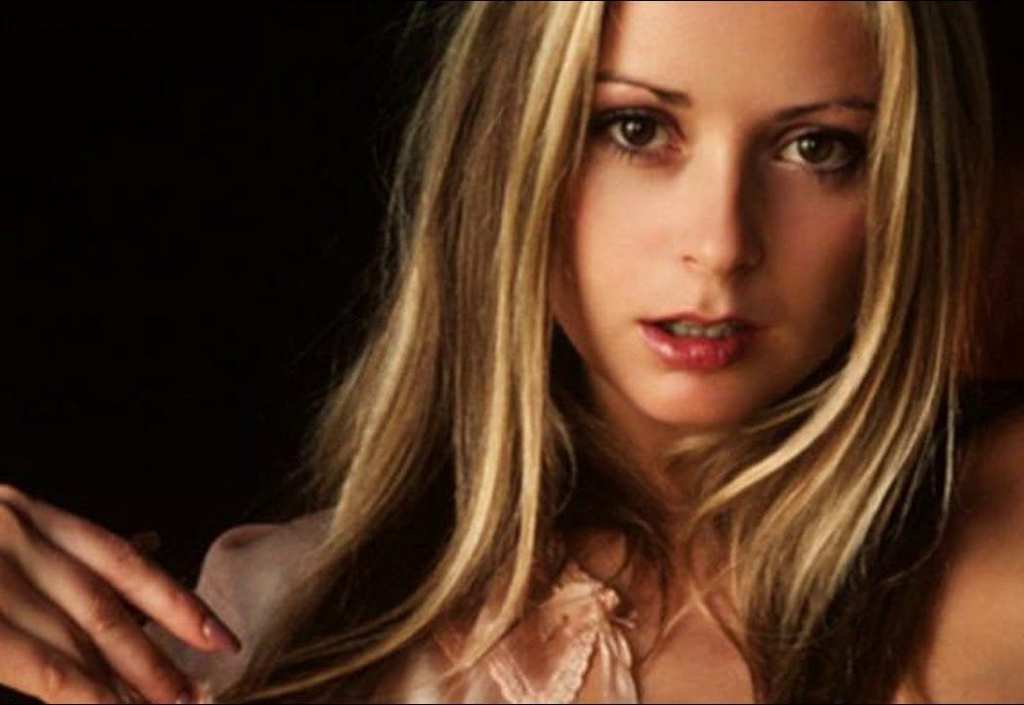 Tracy Tweed – Sister-In-Law/post_page_title]
Tracy Lee Tweed is the younger sister of Shannon Tweed, as well as the sister-in-law of Gene Simmons and aunt of Sophie and Nick Simmons. At one point, Tracy was actually married for a short period of time to the brother of Diana Ross, who Simmons himself dated for a bit in the early 1980s. Like her older sister, Tracy has pursued careers in both acting as well as modeling. The sisters were even featured together in the May 1991 edition of Playboy.
[post_page_title]Tracy Tweed – Now
Tracy Tweed is the youngest of children, with three brothers and three sisters. In the mid 1980s, she married Diana Ross' brother, Chico Ross. She has three children; a daughter- Emily Tweed, and twin sons- Jake and Hunter Tweed. She is best known for her roles in films such as Johnny Mnemonic, Live Wire, Night Rhythms, Sunset Heat, and Night Eyes, 3. After working as an actress and model for over two decades, Tweed has accumulated a net worth of $4 million.
Liv Ullmann – Love Interest
Liv Johanne Ullman is a famous Norwegian actress and director. Believe it or not, when Ullman first started dating KISS's 'The Demon' in the 1970s, she had no idea who he was, or who he would go on to become. The relationship between Ullman and Simmons didn't last more than a few dates, and this was probably for the better. We're not so sure that Ullman would have agreed with the KISS bassist's future unique rockstar lifestyle and overall attitude towards women.
Liv Ullmann – Now
Following her brief fling with Gene Simmons, Liv Ullmann went on to develop in her professional career as an actress and director, winning a Golden Globe Award for Best Actress in a Motion Picture Drama for The Emigrants. In 1985, she married a Boston real estate developer named Donald Saunders. The two have remained happily married to this day. Ullmann has done her best to keep her personal life private but overall seems to be doing quite well these days.
Donna Summer – Worked Together
When Gene Simmons decided to produce a solo, self-titled album in 1978, he wanted to fill his album with talented musician from all different genres. When it came time to record "Burning Up with Fever," he knew that he needed some serious star power, so he called on none other than Donna Summer. "…The Donna I remember was the gracious and charming person who agreed to appear on a song I wrote called "Burning Up with Fever,"" Said Simmons.
Donna Summer – Now
Donna Summer was featured on Gene Simmons' solo album at the peak of her career. She went on to see tremendous success through the 1980s and 1990s. Throughout her career, she won five Grammy Awards, with eight other Grammy Award nominations, along with whole slew of other awards and honors. Sadly, Summer passed away in 2012 from lung cancer. She left behind her husband, Bruce Sudano, her two daughters, Brooklyn Sudano and Amanda Sudano, as well as an incredible legacy as a music icon.
Connie Hamzy – Love Interest
"Sweet" Connie Hamzy made a name for herself through the 1970s and 1980s for her willingness to serve as a romantic companion to famous rockstars. Hamzy even earned herself a shoutout in Grand Funk Railroad's song, "We're an American Band." Among her conquests were both Paul Stanley, front-man of KISS, as well as KISS bassist Gene Simmons. While her encounter with Simmons may have been short-lived, Hamzy takes pride in knowing she did her part to keep band morale at an all-time high.
Connie Hamzy – Now
In 1974, "Sweet" Connie Hamzy was featured in a detailed profile for Cosmopolitian, telling of her various adventured with rockstars, and in 1992, she wrote a tell-all article for Penthouse, going into even further detail about her life as a groupie. If that wasn't enough, Hamzy also published her own memoir in 1995 titled, Rock Groupie: The Intimate Adventures of "Sweet Connie" from Little Rock. After having a go at a career in politics in 1996, Hamzy never made it to the ballot.
Wendy O. Williams – Worked Together/Love Interest
As the lead singer for the punk rock and metal group, Plasmatics, Wendy Orlean WIlliams, AKA Wendy O. Williams, had a lot in common with Gene Simmons. Both artists took part in controversial bands who pushed the boundaries when it came to live shows and visually shocking performances. They were a match made in rock 'n' roll heaven. Simmons not only dated Wendy O. for a short period of time, but also helped to produced an album for the punk rock starlet.
Wendy O. Williams – Now
Following her romantic stint with Simmons, Wendy O. Williams became romantically involved with her former manager, Rod Swenson. In 1991, Williams decided to retire from music and moved to Storres, Connecticut with Swenson. Williams stated that the reason she chose to move to rural Connecticut was because she "was pretty fed up with dealing with people." Sadly, things didn't get much easier for Williams. After years of struggling with mental health, and two suicide attempts, Williams took her own life in 1998.
Flora Klein – Mother
Flora Klein was a Hungarian Jew born in 1927. She survived the concentration camps during the Holocaust, even though most of her family was killed. After the war, Klein moved to Israel, where she married a carpenter named Feri Witz and gave birth to her son, Chaim (who would later go by Eugene, or Gene for short). After Feri abandoned his family, Flora moved to New York in 1958, where she became determined to give Gene a life full of opportunities.
Flora Klein – Now
Initially, Flora wasn't extremely supportive of her son's desire to become a rockstar, but what was most important to her was that Gene finish his education, which he did. Flora has always been Gene's number one role model and source of inspiration. Unlike many of his rockstar peers, Gene has never been involved in alcohol or illegal substance abuse thanks to the lessons he learned from his mother. Flora also instilled in Gene a drive to succeed and always strive for more.
Linda Johansen – Love Interest
Linda Johansen, a Norwegian businesswoman, was once a glamour model and is also among the nearly 5,000 women with whom Gene Simmons has claimed to have engaged in intimate encounters during his time as a bass player for KISS. During her time as a model, Johansen was featured on the covers of popular magazines such as Penthouse and Norway's Alle Menn. Simmons' first experience with the former model was chronicled on Kiss Fanzine, a website made for fans of the band.
In her 2004 autobiography, For Everyone's Eyes, Linda Johansen confesses that she had another high profile romance in the early 1990's with actor Charlie Sheen, who would later become known for a very public meltdown. Johanson was also romantically involved with a man name Bjørn Løvstad with whom she ran and operated Oslo nightclubs Gozzip and Gallery in the late 1990s. Johansen gave up modeling in the late 1990s and opened up her own beauty salons: Beauty Lounge and Beauty Express.
Jessica Hahn – Love Interest
Former model and actress Jessica Hahn is another one of the many women who have shared an intimate encounter with 'The Demon' bassist of KISS. In the late 1980s, Hahn was featured in Playboy on a number of different occasions. She has also appeared on Married… With Children alongside another one of Simmons' former lovers in Katey Sagal. Hahn also became known for her frequent visits to The Howard Stern Show throughout the late 1980s and into the early 2000s.
Jessica Hahn – Now
Since her time spent with Gene Simmons, Jessica Hahn has been romantically involved with men such as rockstar Mike Tramp, Jazz musician Michael Wolff, stuntman Evel Knievel, Playboy founder Hugh Heffner, and Motley Crue drummer Tommy Lee. Hahn was also involved in a relationship with comedian Sam Kinison and was even featured in his 1988 music video for "Wild Thing." In 1991, she started dating Married… With Children co-creator Ron Leavitt until his death in 2008. Hahn is now married and residing near LA.
Liza Minnelli – Worked Together/Rumored Love Interest
Gene Simmons first met Liza Minnelli in the late 1980s. Simmons served as her recording manager and helped her career tremendously when he introduced the young Minnelli to Walter Yetnikoff, who, at the time, ran CBS Records. Together, Simmons and Minnelli worked to modernize her style of music. Rumors would later emerge that Simons and Minnelli may have been just a bit more than business partners and may have even engaged in an intimate encounter or two while working together.
Liza Minnelli – Now
Since her time working with the KISS rock icon, Liza Minnelli herself became an icon and rose to fame in music, theater, film, and television. She's been through 4 marriages and 4 divorces. Her first husband was Peter Allen, who would later come out of the closet. She then married Jack Haley Jr, and the couple stayed together for 5 years. She's also been married to Mark Gero and David Gest. She's dated Rock Brynner, Desi Arnaz, Peter Sellers, and Martin Scorsese.
Sharon, Drora, And Ogenia Witz – Sisters
When Gene was just a baby, his father left and went on to have three four other children, who Gene wouldn't even meet until adulthood. His three sisters, Sharon, Drora, and Ogenia Witz, spent their whole lives in Israel. Simmons finally got a chance to meet them in March of 2011 when he made a "life-changing" visit to his native country. He also got the opportunity to visit his father's grave. Feri Witz passed away in 2002. Gene never met him in adulthood.
Sharon, Drora, And Ogenia Witz – Now
When Gene Simmons visited Israel in 2011, he spoke about his identity, saying, "I'm Israeli. I'm a stranger in America. I'm an outsider." Simmons' reunion with his siblings, who he had never met, as well as his dramatic visit to his late father's grave was all captured on camera as part of Gene's reality show, Gene Simmons Family Jewels. In the episode, Gene shares his regret at never having come to Israel to meet his father before it was too late.
Traci Anna Koval – Love Interest
Before her brief fling with rockstar Gene Simmons, Traci Anna Koval was simply a model and energy drink spokeswoman. Koval, using the internet alias of 'Elsa', gained some unwanted infamy in early 2008, when an explicit home video of herself and the Kiss bassist went viral and made its rounds on the internet. A letter, which was published by the Silicon Valley site Valleywag stated that "The video in question was surreptitiously filmed without Mr. Simmons' knowledge by a woman named Traci Anna Koval."
Traci Anna Koval – Now
The home video captured by Traci Anna Koval proved to be particularly detrimental to Gene's reputation considering that the Kiss singer had been in a long-term committed relationship with Shannon Tweed for over 20 years. As the lead singer of an incredibly famous rock band, Simmons was never known for his faithfulness. Regardless, Koval's releasing of the video lead to a long and complicated law suit. In his blog, Simmons called the tape "garbage that has sprung up from my past."
Georgeann Walsh Ward – Girlfriend
Ward was a girlfriend of Simmons' during the early 1970s and was known for making world headlines. In 2005 she filed a lawsuit against the Kiss star claiming that he portrayed her unfavorably during a documentary shown on VH1, describing his former girlfriend such as "wild" and "unchaste." Simmons denied playing any role in the production and selection of her photographs. He said, "My quotes in the documentary that Ms. Ward took issue with were solely about me, not Ms. Ward or anyone else."
Georgeann Walsh Ward – Now
Ward, from Chester, New York, alleged she had an "exclusive, monogamous, romantic relationship" with Simmons when she was a 21-year-old college student while he was living with his mother in Queens. Ward said that she was shocked and embarrassed from the "wild" photos of her in various poses with Simmons as she watched on with her father, husband, and 21-year-old son. Since winning the case, there is little we know about the lady who described herself as "morally upright and law-abiding."
Bonnie Large – Love Interest
Before Bonnie Large was Playboy's March 1973 Playmate of the Month, she was a finalist in the 1969 Rose Parade Queen and Court, but was given the boot from the competition after it was discovered that she was still in high school. Bonnie spoke about her brief series of romantic encounter with the KISS rockstar in Celebrity Sleuth magazine. While their romance was largely kept behind closed doors, Simmons certainly remembers all the fun times they shared with each other.
Bonnie Large – Now
In addition to KISS bassist Gene Simmons, Bonnie Large has also spoken of her intimate encounters with Michael Crichton, a famous author, screenwriter, director, and producer best known for Jurassic Park, Westworld, Twister, and Disclosure. The former Playmate of the Month has also been married twice, once to Jon Large, and once to Don Medford, another famous director. These days, Bonnie lives in Los Angeles, where she has taken an interest in alternative therapies such as neurotherapy, hypnotherapy, and biofeedback therapy.
Janice Ian – Worked Together
The only hit single to come from Gene Simmons' self-title album was recorded in 1978 and released in 1979. It featured backing vocals from Janice Ian, an unlikely folk music singer/songwriter. The song she was featured on was titled "Radioactive" and also featured big names like Bob Seger and Joe Perry. Even though the vocals which Ian recorded for the Prelude ended up being removed for the album version of the song, she is still credited for working with the KISS superstar.
Janice Ian – Now
Even though she didn't see a whole lot of commercial success during the 1960s and 1970s, Janis Ian will always be remembered as one of the great American folk songwriters and voices of her generation. Her single "At Seventeen" is her most popular song. It even reached the number 1 spot on the Billboard chart. Ian was married to Portuguese filmmaker Tino Sargo for five years before divorcing. After coming out of the closet, she married Patricia Snyder in 2003.
Katey Sagal – Girlfriend
From when she was just 18 years old, Katey Sagal, future Married… With Children star, had an on-and-off fling with Gene Simmons which lasted for years. "I was 18 years old," Sagal said in an interview. "I was a waitress at this restaurant and Kiss came in after one of their concerts – it was when they just started, so I went over and I waited on them… and Gene Simmons thought I was kinda cute, so we ended up kinda going out."
Katey Sagal – Now/post_page_title]
Sagal's hot-and-cold relationship with Simmons lasted until 1977, when she gave him an ultimatum, telling Simmons that she'd marry Freddie Beckmeier, bass player for the Paul Butterfield Blues Band, unless Simmons proposed to her on the spot. After the KISS front man laughed, Sagal married Beckmeier and got divorced three years later. She then married drummer Jack White and the couple had two children together, before getting divorced again. She's now married to Kurt Sutter and has one child with her latest husband.
[post_page_title]Shannon Tweed – Wife
Shannon Tweed is one of the most well-known erotic thriller actresses in Hollywood. Her long-term relationship with Gene Simmons began back in 1983. Their romance has, by no means, been easy. Simmons has confessed, on a number of occasions, to succumbing to the temptations that come along with being a famous rockstar on the road. "I need Shannon in my life. Not just because of love and family but because she holds me accountable," Simmons explained in a 2011 interview.
Shannon Tweed – Now
Through all the highs and lows, Tweed has stuck by her mans side. What set their relationship apart from most is their unique ability to always focus on what's most important- family. Tweed and Simmons were together for 28 years before they decided to tie the knot in 2011. Together, the happy couple share two kids; Nichols Adam Tweed-Simmons and Sophie Alexandra Tweed-Simmons. From 2006 until 2012, Gene Simmons and his family starred in the reality show Gene Simmons Family Jewels.